The upper receiver is an A4 flat-top with a numbered Picatinny top rail, forward assist, oversize shell deflector, ejection port cover and Mil-Spec charging handle. The lower receiver, however, is all jazzed up with a full suite of ambidextrous controls—a major plus for me in any AR—and a very nice 2-stage Match trigger that broke consistently at a pull weight of 2.8-pounds. The first stage trigger travel is 1/8-inch at about a pound of pull weight until you reach a very well defined hard wall. From the wall to release there is to creep, stacking or any sensation of trigger movement at all.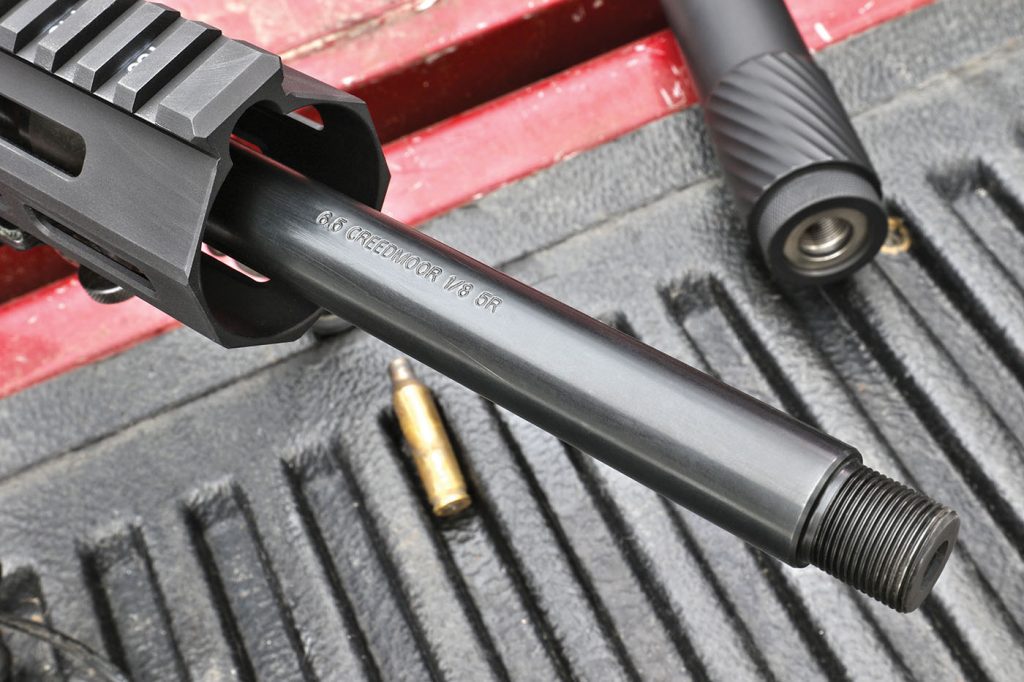 The M&P10 6.5 Creedmoor is equipped with a 20-inch, carbon steel barrel, with a muzzle threaded at 5/8"-24—the same as most 7.62 NATO/.308 Win. AR-10 style rifles. A screw-on thread protector cap comes installed on the rifle. Most of our testing was completed with the new-for-2018 titanium Silent Legion 6.5 Creedmoor-specific direct-thread suppressor (see sidebar article). The barrel is 5R rifled at a RH twist rate of 1:8". Covering the barrel is a 15-inch free-floated Troy M-LOK machined aluminum handguard, with a full-length, numbered Picatinny top rail and seven full-length M-LOK flats with a total of 52 M-LOK slots. The low-profile gas block for the full-length gas system is mounted under the front end of the handguard. No back-up iron sights are included. Overall length is 39.5 inches, and empty weight without optics is 9.05 lbs.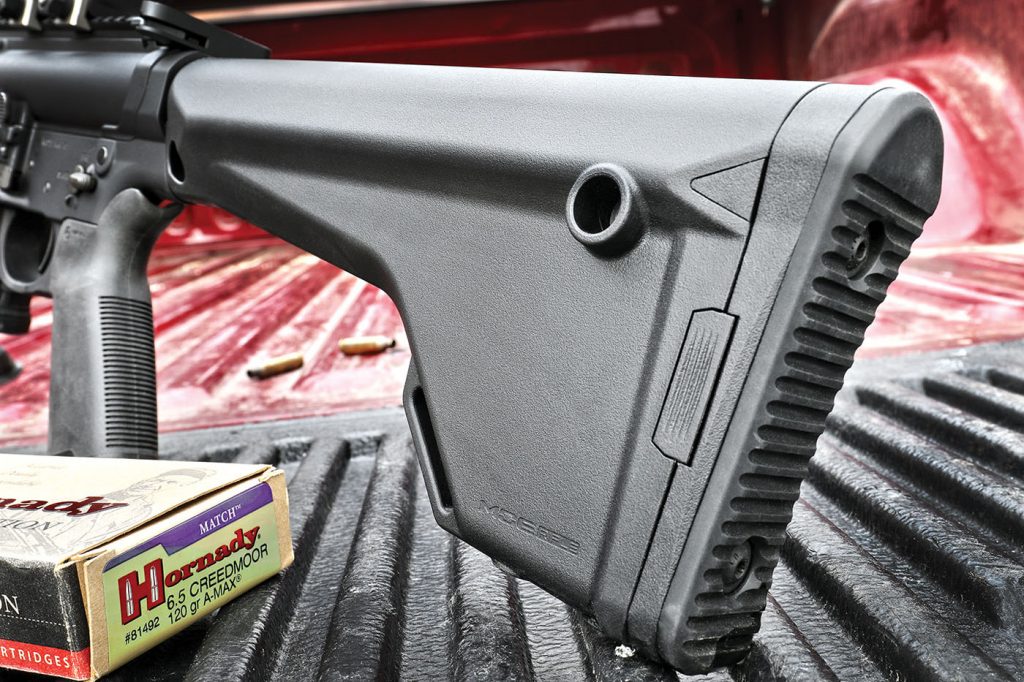 Furniture consists of a Magpul MOE Rifle Stock with a wide cheek weld that falls just below the level of the upper receiver's top rail, a thin rubber butt pad, a swing open storage compartment and a 1.25-inch, molded-in sling loop. The pistol grip is a rubber Magpul MOE with trap door access to an internal storage compartment. The M&P10 6.5 Creedmoor come with one 10-round Magpul GEN M3 PMAG 10 marked "7.62 x 51", meaning it's the same magazine used for a 7.62 NATO AR-10.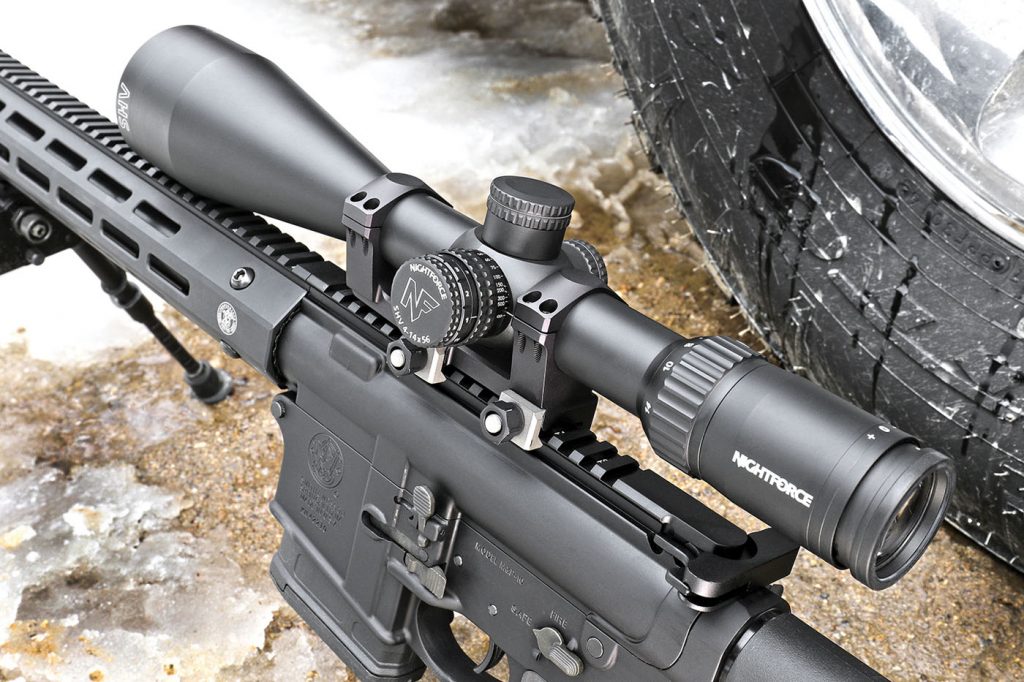 For testing we mounted a Nightforce SHV 4-14x56mm riflescope with illuminated reticle in a Nightforce 30mm UltraLite Unimount with extra-high rings ($252). Even then, the SHV's 56mm objective lens cleared the handguard top rail by less than 1/8 inch. Our scope was equipped with the illuminated IHR reticle with an illuminated crosshair in the center and larger, stepped un-illuminated crosshairs coming in from the bottom and either side. The ommitted top crosshair created a noticeable field-of-view improvement while the fine center crosshair proved very quick, acting almost like a magnet for your eyes—especially when illuminated.