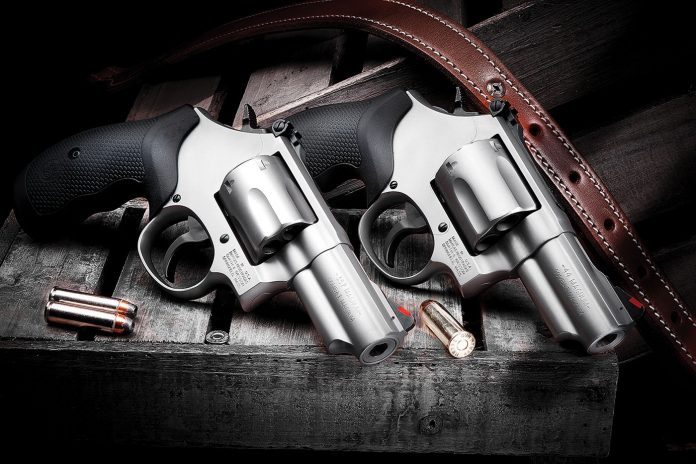 Photos by 2XTREME and Gail Pepin
---
On Target looks at a pair of new-generation, compact and powerful .357 and .44-Magnum fighting revolvers from Smith & Wesson
Model 66-8 .357 Combat Magnum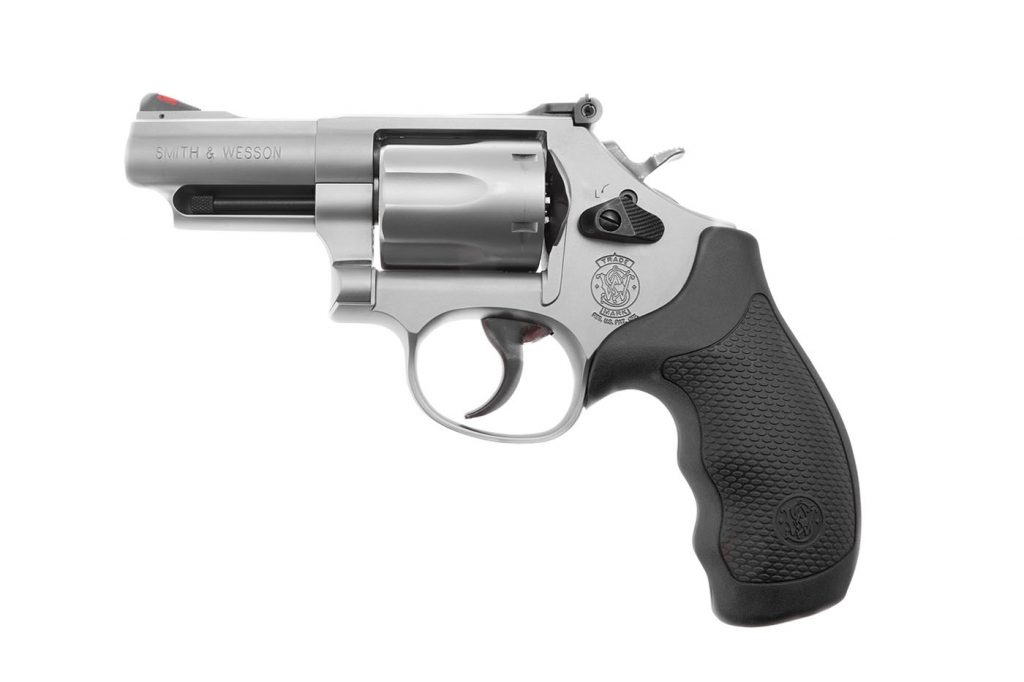 S&W introduced a .357 on a .38 frame in the mid-1950s as the .357 Combat Magnum, the brainchild of Bill Jordan, a legendary Border Patrol gunhand and I'm proud to say one of my own mentors.  In the late '50s when Smith went to numerical designations it became the Model 19, and later, rendered in stainless, the Model 66.  These were hugely popular police service revolvers with 4" barrels, and in the 1970s the 2.5" 19 and particularly the 66 with the same short barrel was the cool plainclothes .357.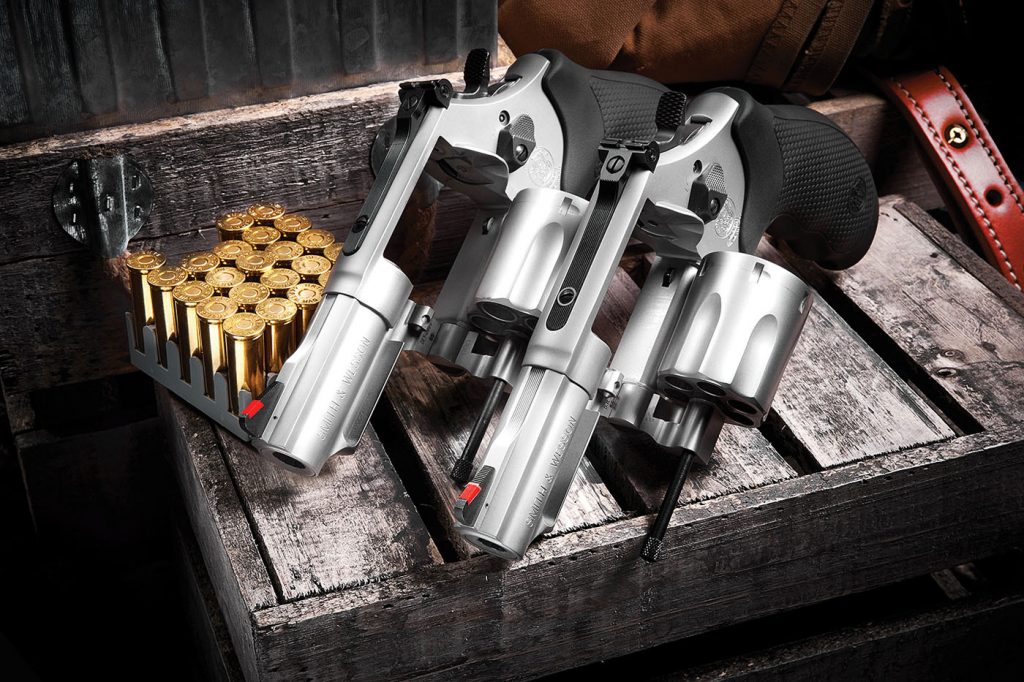 However, the 66 came out about the same time that police departments were trending toward training with full power Magnum loads, particularly the screaming hot 125-grain at 1460 foot-seconds. This battered K-frame guns that Bill Jordan himself had said were designed to be carried with Magnum rounds but mostly shot with .38 Specials. Steel expands with heat, stainless more so, and what we found on my department in the late '70s training with all .357 was that the gas ring would expand and lock our 66s up solid. Other departments reported split forcing cones, due to the one narrow edge of same on K-frame Smiths. In 1980, we switched to Rugers.  S&W went through many iterations of modification, and finally gave up and discontinued the K-frame .357 Combat Magnum.
A couple of years ago, S&W reintroduced this gun with a modified K-frame that now had a full all-around forcing cone. The chamber walls of the cylinder appear to the eye to be thicker than old, but our test sample worked fine with Safariland and HKS speedloaders so I stopped worrying about that.  The first of these new 66s, dubbed 66-8, came with a 4.2" barrel (to allow for the Canadian market), and I liked mine enough to buy it to use as a loaner gun for students. Now we have the newest iteration, with 2.75" barrel. I'm optimistic that the redesign will make these more durable than Model 66s of yesteryear.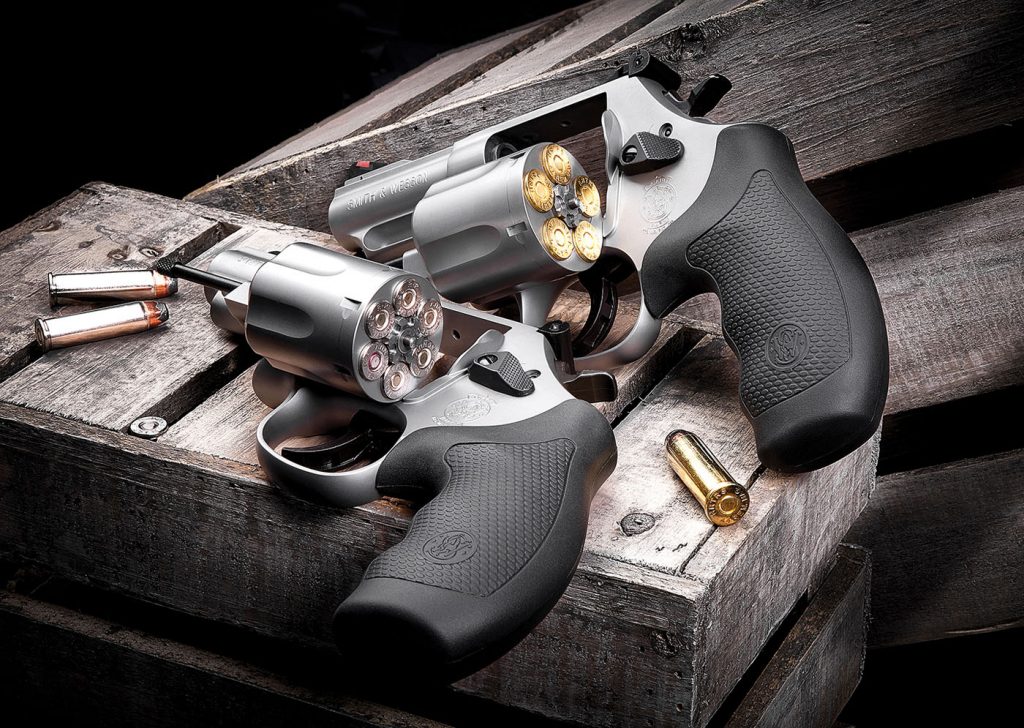 Why that particular length? The 2.5" Combat Magnum required a very short ejector rod that didn't always clear the brass, particularly .357 casings from hot loads that had fire-formed into the chamber. This is why S&W produced at least half a dozen models of K-frame with three-inch barrels which allowed a full length ejector rod. In .38 Special, the chrome-moly Model 10 and the stainless Model 64; in .357, the blue or nickel Model 13 and the stainless Model 65; and the Model 47 in 9mm Luger. Finally, there was the uncommon and uncatalogued 3" Model 66. (There may have been some 3" Model 19s, but I don't recall ever seeing one.)