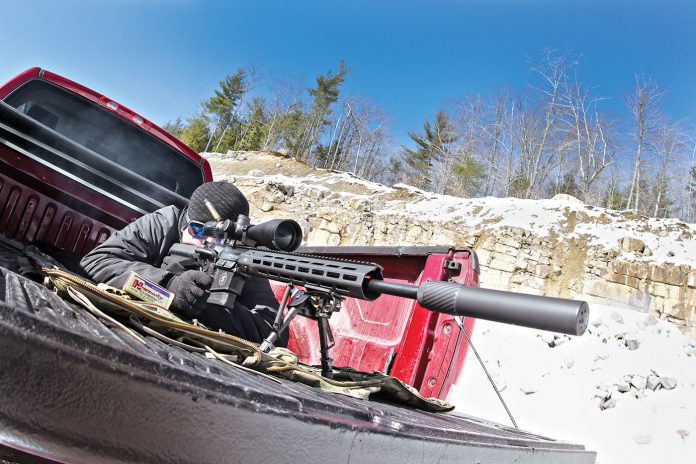 A sub-half-MOA, semi-auto launch platform for the 6.5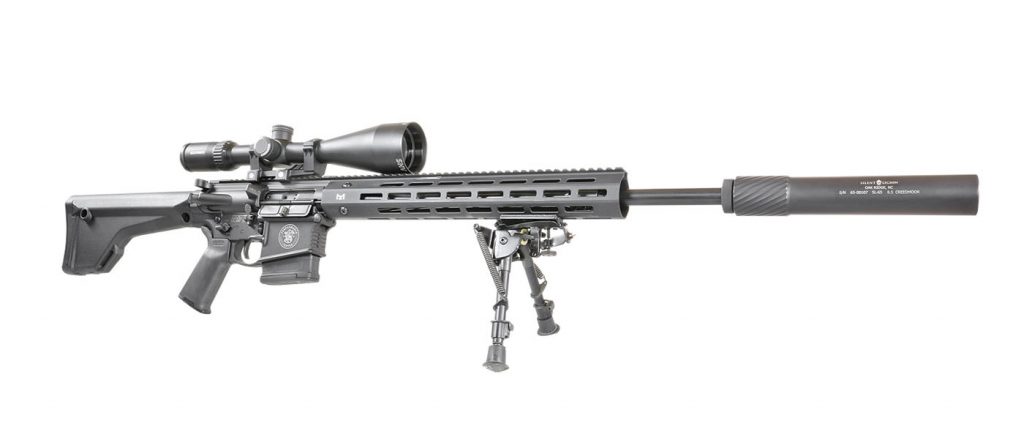 The 6.5 Creedmoor cartridge was developed by Dennis DeMille and Hornady's Chief Ballistician, Dave Emary. DeMille was the concept man. He wanted a high-performance cartridge for high-level competition that everyone could buy and reuse. Dave was the engineer who actually designed the cartridge.
Dave started with the 30 TC case (which, in turn, was based on the 300 Savage), and chose 6.5mm (.264") diameter bullets because they are known for their relatively high sectional densities and ballistic coefficients, which spell success in rifle competition. Due to its 2.825" case length, the 6.5 Creedmoor is capable of being chambered in short-action bolt action rifles and AR-10 semi-autos.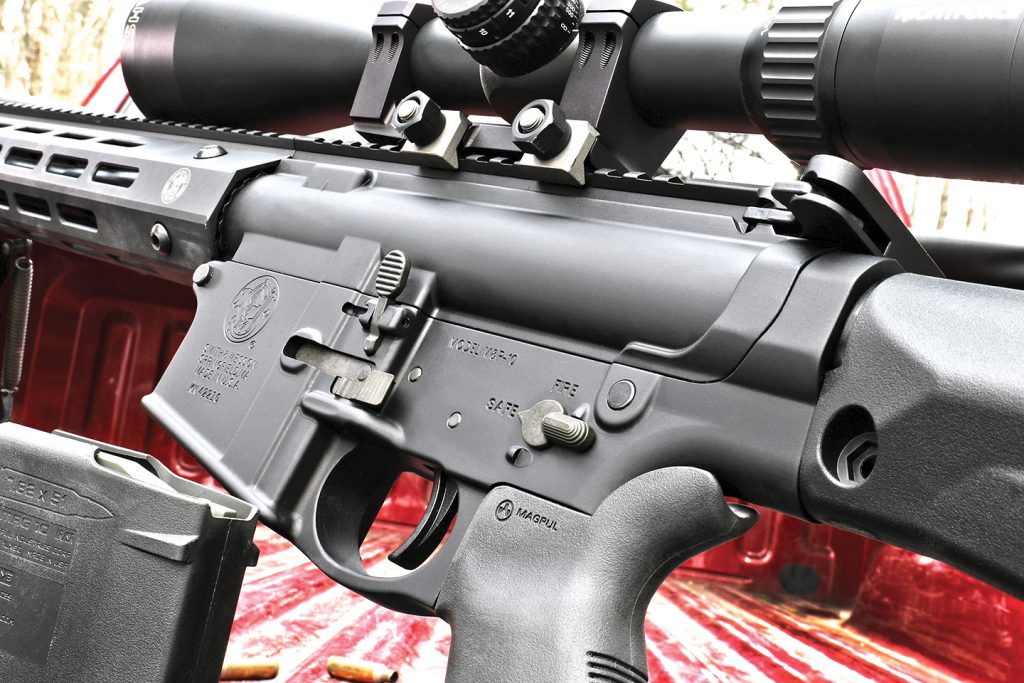 The 6.5 Creedmoor is a rimless, bottleneck, medium-power cartridge with a SAAMI maximum operating pressure of 62,000 p.s.i. The design work was done in 2007, and Hornady went into production with bullets and loaded ammunition in 2008. Current offerings from Hornady include eleven loaded cartridges with bullets ranging from a 120-gr. GMX Full Boar to a 147-gr. ELD Match. Seven of the eleven loads are designed for hunting, because everything that makes the 6.5 Creedmoor a great performer at the range makes it an accurate and efficient killer in the field.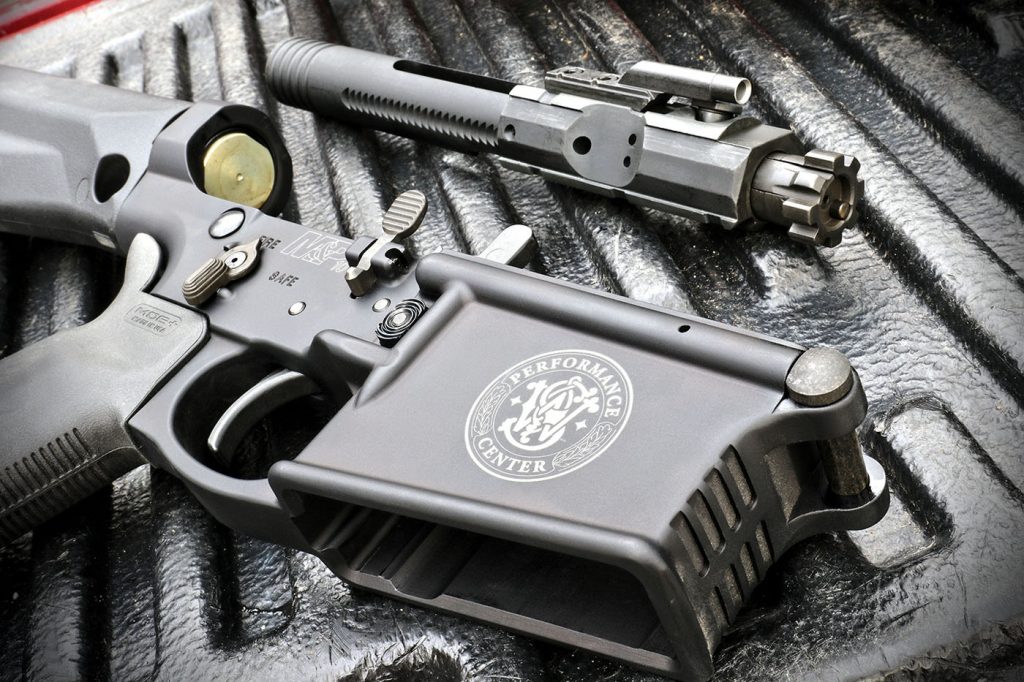 The popularity of the 6.5 Creedmoor is growing rapidly, and I wouldn't be surprised if it eventually eclipses the popularity of the 7.62 NATO in the AR-10 platform. A number of riflemakers have already added the 6.5 Creedmoor to their AR-10 lineups, the most recent of which is Smith & Wesson with their new M&P10 Performance Center model ($2,035).
If it carries the Performance Center name and logo, you know its going to be a super-quality, full-featured, top performing gun, and that's just what the M&P10 6.5 Creedmoor is. The upper and lower receivers are CNC machined from billet, aerospace-grade aluminum. There was so little play between the receivers that I went looking for the four little elastomer pins embedded in the bottom flat of the upper receiver that I remembered from an earlier M&P10. Sure enough, they were there: two white ones at the front, and two black ones at the back. The purpose of these squishy but rugged little pins is to create sufficient compression between the two receiver halves to virtually eliminate all movement. And they do just that.