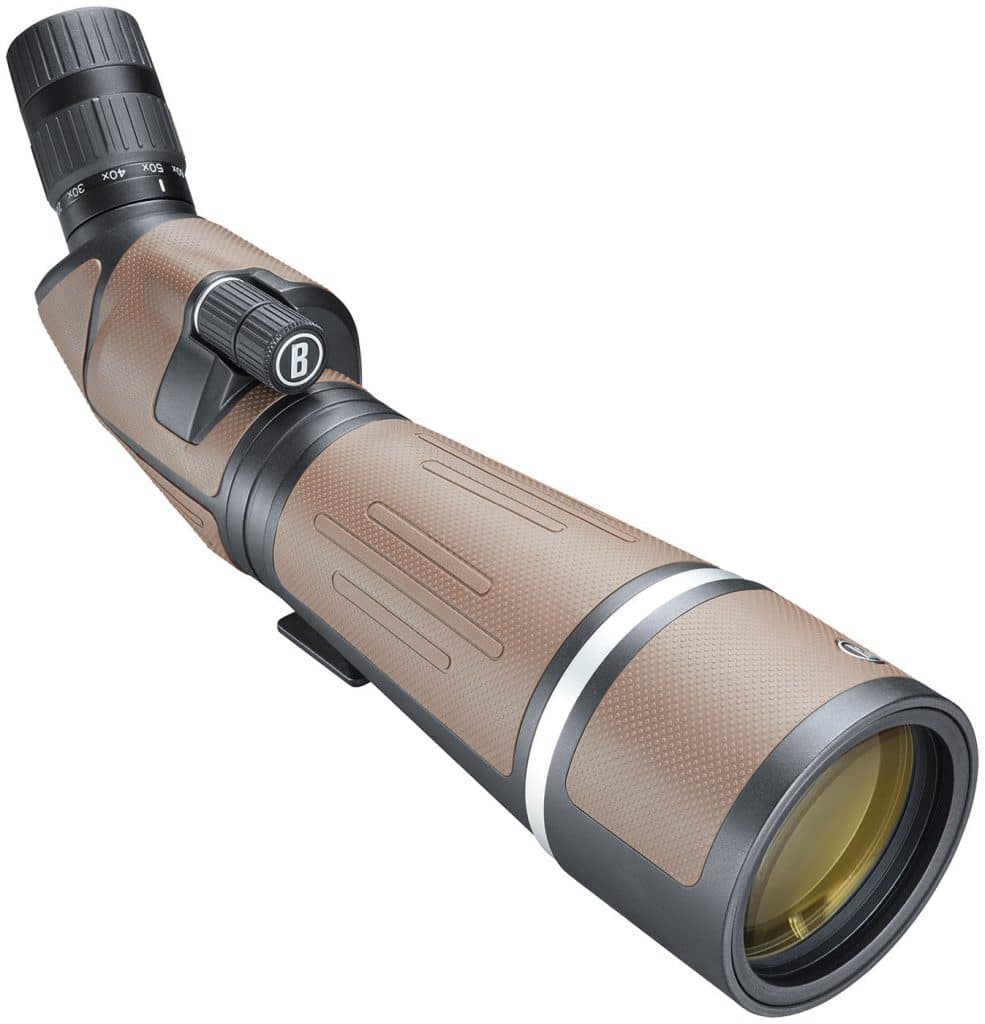 The binos, as well as several new Forge spotting scopes, have an attractive, distinctive terrain brown-with-black-trim color. The new spotting scopes have the same ED glass and high-end coatings as the binos. Offerings include a 10-50×60 model ($1,379.95) and a 20-60×80 model ($1,439.95). The 20-60×80 is also available with a 45-degree eyepiece.
Nitro—Moderately Priced, Solid Performance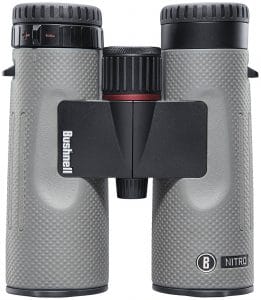 The Nitro line of optics, including the model I put to good use on my Axis deer hunt, is designed to hit the sweet spot for most hunters in terms of both price and functionality. There are no fewer than 35 different configurations. They include the choice of first- or second-focal-plane reticles with capped or target turrets, multiple ballistic reticle options and black or gun-metal gray colors. Built on 30 mm tubes and delivering 93 percent light transmission, models are available in 2.5-10×44, 3-12×44, 4-16×44, 5-20×44 and 6-24×50.
The scopes have the same EXO Barrier and ultra-wide band coatings on the lenses as the higher-end Forge models, as well as side parallax adjustment and waterproof construction. Prices range from $419.95 to $839.95. While hunting with the Nitro 2.5-10X44 model over several days, the scope got banged around a bit and exposed to a lot of dust. Happily, it held up just fine, shrugged off the dust and gave me excellent visibility, even at first and last light.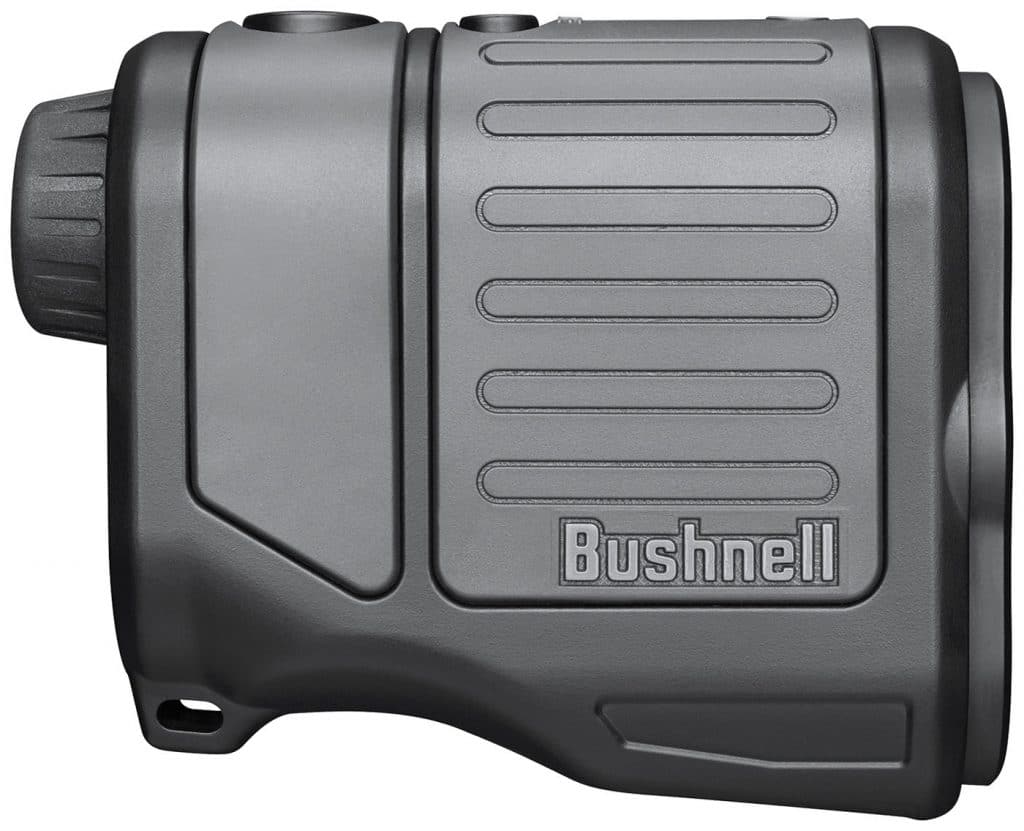 That same quality extends to three different Nitro binocular models, including 10×25, 10×36 and 10×42 variants, all in the gun-metal gray color. These models have ED Prime glass with EXO Barrier as well as the PC-3 coating on the prisms, combining to deliver what Bushnell calls "best-in-class color." Pricing ranges from $299.95 to $419.95. The same quality optics are incorporated into two Nitro spotting scopes, including a 15-45×65 model ($719.95) and a 20-60×65 model ($899.95).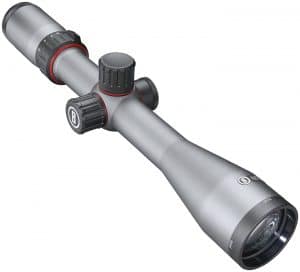 I also had a chance on my hunt to use the versatile new Nitro 6X 20mm 1-Mile rangefinder, which costs just $359.95. This rangefinder has a variety of operating modes, including ARC Mode, which accounts for uphill and downhill angles; a Brush Mode, which ignores foreground objects to range a background object only; a Scan mode that scans across the landscape while displaying a continuously updated distance to target; and a Bullseye Mode, which acquires small targets without measuring background distances. I didn't get a chance to play with the various modes, as the only bullseyes I was concerned with were the vital areas of my Axis buck and doe. Rather, I simply ranged distances to various objects for reference when it got light enough to see from the popup blinds, and mostly had to remain still, as I often had hogs, whitetail deer, raccoons and other assorted critters moving within a few yards of me. In limited testing, the rangefinder worked as well as any I've tried.