Prime—For Hunters on a Budget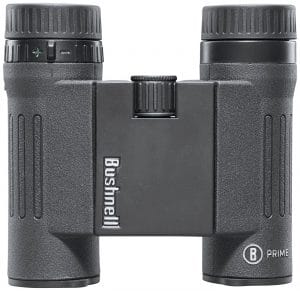 The Prime line of all-black hunting optics gives budget-minded hunters the most bang for their buck with an affordably priced series of rifle scopes, six different binoculars, three spotting scopes and two rangefinders. Bushnell claims 92 percent light transmission for the affordable Prime optics.
Prime rifle scopes are waterproof, have ultra-wide band lens coatings and one-inch tubes. Select models have side parallax adjustment. MSRPs range from $155.95 to $359.95. Power options include 1-4×32, 3.5-10×36, 3-9×40, 4-12×40 and 6-18×50.
Prime binoculars have the same level of glass along with the EXO Barrier coating. Offered are 10×25, 8×32, 10×28, 8×42, 10×42 and 12×50 models, with prices ranging from $107.95 to $215.95.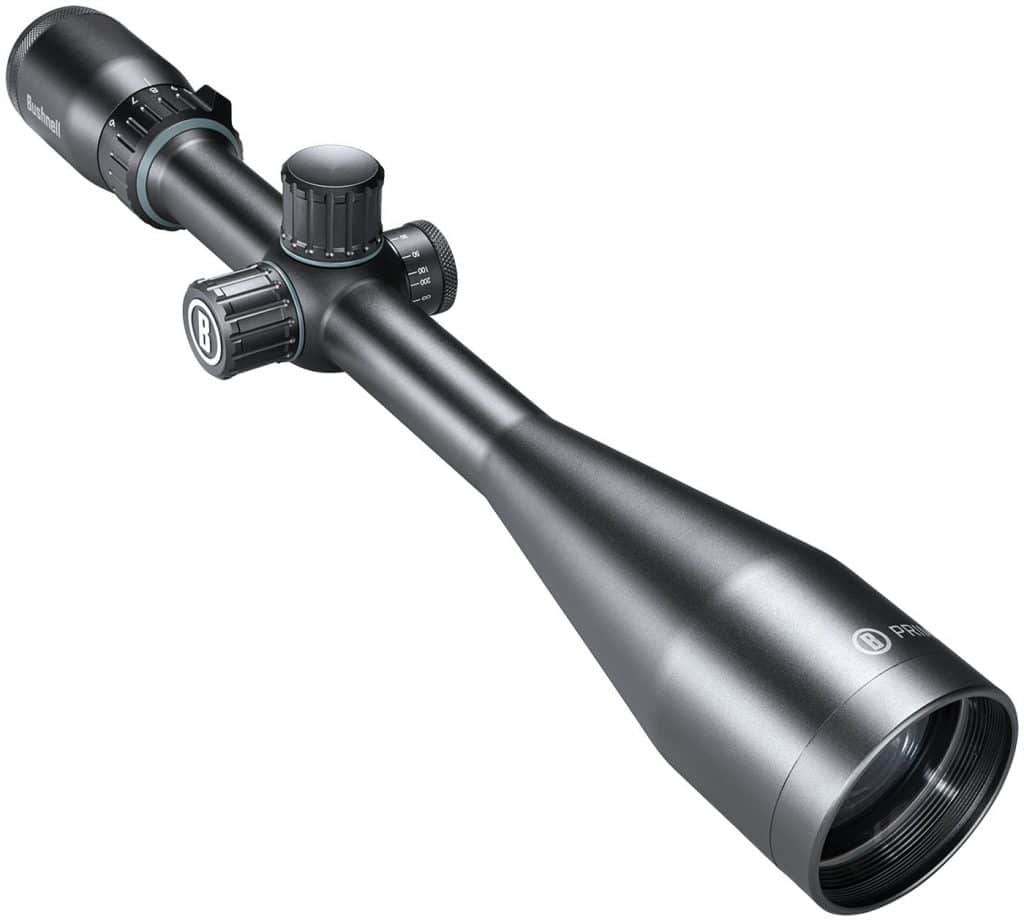 Rangefinders include a 5x 20mm 1300 model ($239.95) and a 6x 24mm 800 model ($194.95). Both have an ARC Mode and a Scan Mode and use wide objective lenses featuring the EXO Barrier coating.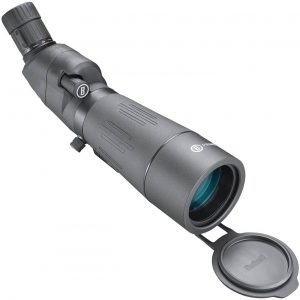 Prime spotting scope are available in a 16-48×50 model ($359.95) and a 20-60×65 model ($431.95) with either a straight or 45-degree eyepiece. Both are waterproof and have multi-coated optics, including the EXO Barrier coating.
All three new product lines are covered by the Bushnell Ironclad Warranty. All products manufactured on or after April 2017 have a full warranty that covers the lifetime of the product, with each product having a defined lifetime.
For more information, contact Bushnell, Dept. OT; Tel.: (800) 423-3537; Web: www.bushnell.com