By Dave Bahde
Photos by Ben Battles and Dave Bahde


Light is right when it works. Case in point: Robar's sub-5-pound 16-inch PolymAR15 Gen 2 carbine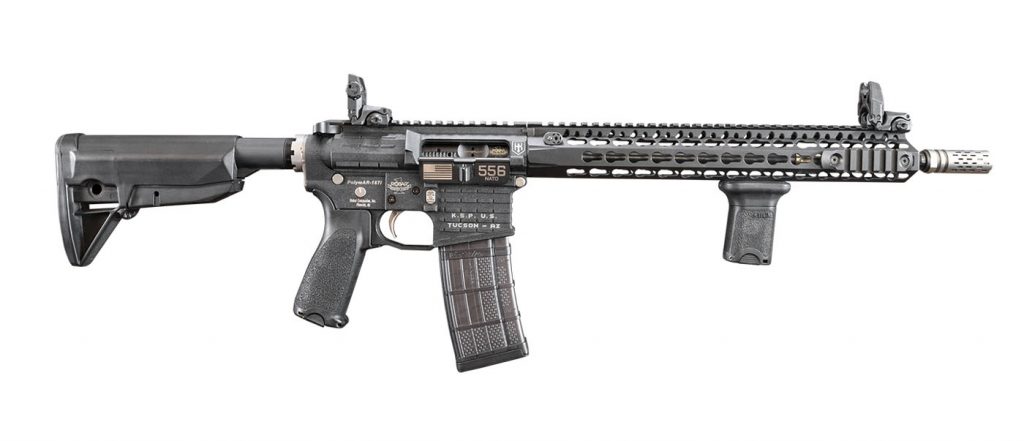 My introduction to lightweight AR's came at a Thunder Ranch carbine course almost a decade ago. Two students brought Bushmaster Carbon-15s with polymer/carbon fiber receivers. One made it through the week, the other tanked on day one, but it peaked my interest. Clint's classes were intense, hours of manipulation drills with the rifle on the shoulder, much of it one handed. Holding that Carbon-15 was much easier compared to my issue M4. If they worked there was a place for them, but that was the rub? They didn't always work. All this resulted in a less than open mind when the next serious attempt at a light weight AR hit, the Robar PolymAR 15, using polymer receivers. In fact, I ignored it, that is until I saw one used.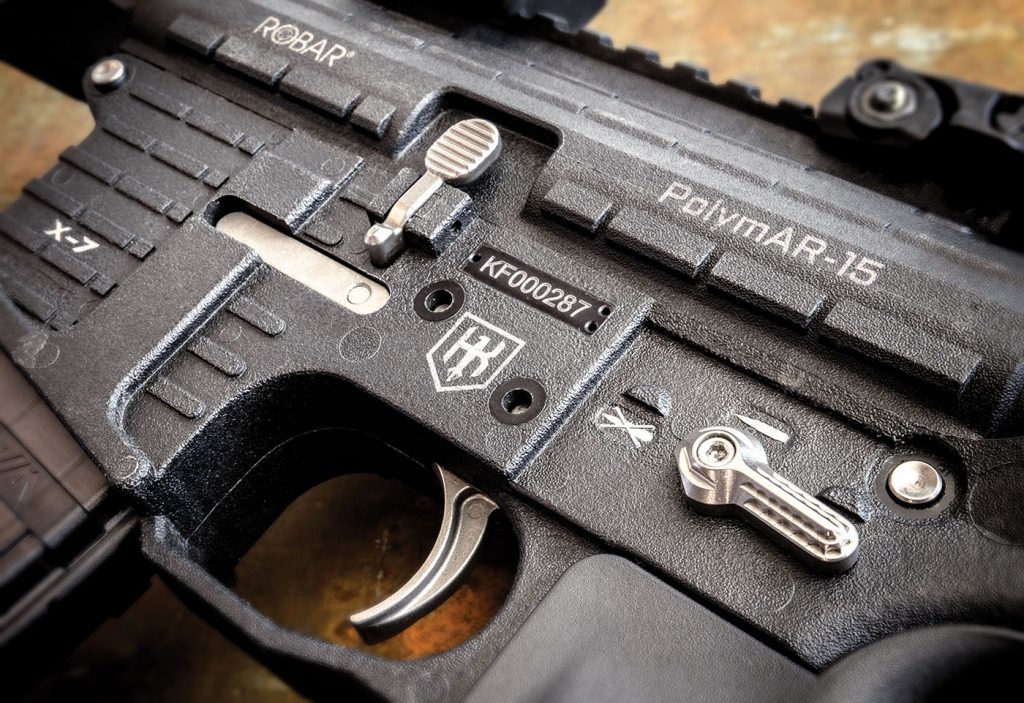 Freddie Blish is the owner of Robar Companies Inc, the maker of the PolymAR 15 receivers and rifles. Freddie is a retired Marine Corp Lt. Colonel with years of combat experience. He has been teaching others as both a Marine and a rangemaster at the Gunsite Academy for decades. During a Gunsite Critical Skills pistol/carbine class, Freddie was my instructor. He and a student were using a Gen 1 PolymAR 15. Watching it run during class, brass ejection was consistent, accuracy was excellent, and the weight difference was noticeable. Freddie asked if I was interested in testing his new Gen 2 model and I jumped all over it.
Robar PolymAR 15 Gen 2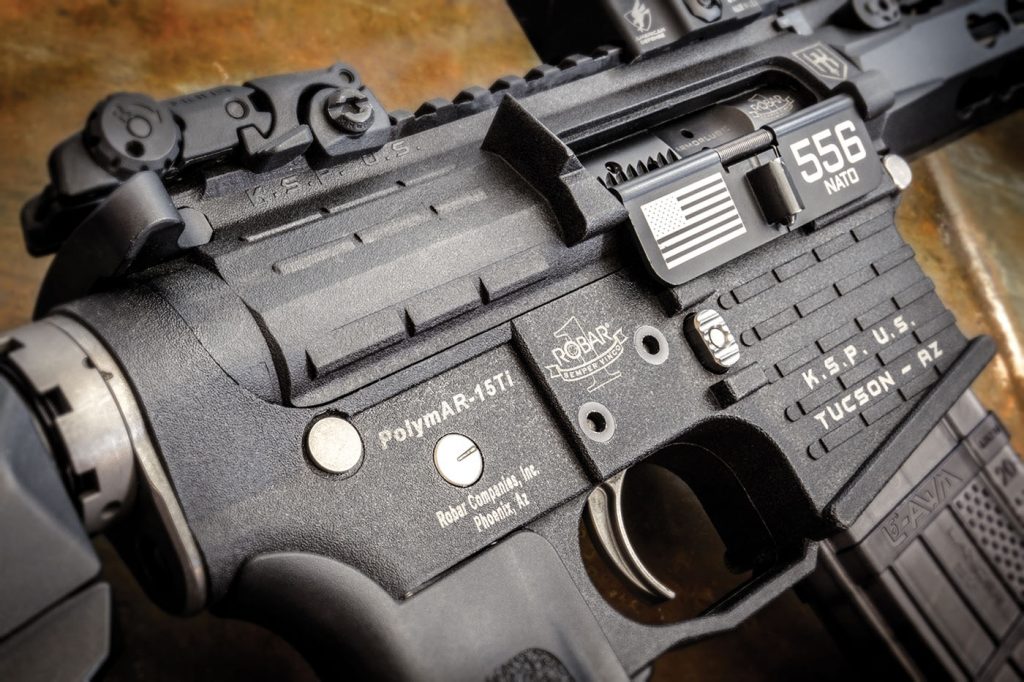 Robar's Gen 2 receivers had just arrived, only a couple were in house and Freddie was nice enough to build up their Titanium version for testing on one of them. Their Ti version weighs under 5 pounds (that's right, a 16-inch carbine at under 5 pounds) using a slew of V7 Titanium parts. Take down pins, safety, gas block, receiver end plate, castle nut, pivot pins, magazine release button and catch are all V7 Titanium. Robar's Titanium bolt carrier is coated in their latest NP3 Plus. Barrel is a Faxon 16-inch using the "Gunner" profile and a mid-length gas system. Made from 4150 CMV steel, it's coated in QPQ nitride and rifled at a 1:8" twist rate. Its profile mimics Mil-Spec to the gas block, with a 0.625-inch journal ending in a pencil profile. A Titanium brake from V7 is standard, but mine came equipped with a Battle Development 1.5 Titanium muzzle brake/flash hider. Designed specifically for close quarters use, it sends blast up and forward. Flash suppression is excellent with surprisingly good recoil control. The handguard is a BCM KMR 13-inch M-Lok and includes a QD attachment and Titanium barrel nut. The pistol grip, stock and charging handle are also from BCM. The trigger is an NP3 coated GI (enhanced) model, and the safety lever is single sided. It's shipped in a Royal 42-inch hard case with Magpul BUIS, two Tango Down ARC magazines and Robar's Combat Optic Tool.
Testing