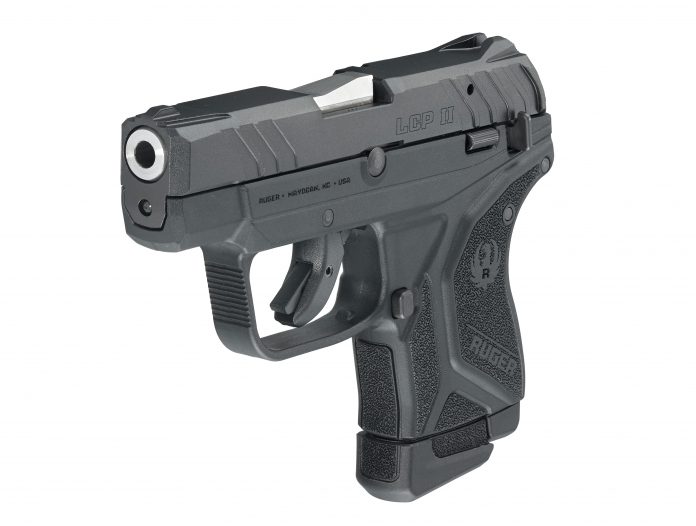 FOR RELEASE: December 30, 2019
Ruger Introduces Lite Rack LCP II Chambered in .22 LR
Sturm, Ruger & Company, Inc. (NYSE-RGR) proudly introduces the LCP® II chambered in .22 LR. This new, low-recoiling Lite Rack™ pistol features an easy-to-manipulate slide that shoots comfortably regardless of hand size or strength.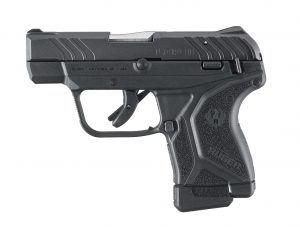 Since its introduction in 2008, the LCP has set the industry standard for a lightweight, compact and reliable carry pistol. In 2016, the product line evolved with the release of the LCP II, boasting enhanced features like taller sights, a larger grip surface, crisp new trigger and last-round hold open. The all new LCP II chambered in .22 LR represents the latest innovation in compact carry pistols from Ruger.
The .22 LR LCP II incorporates Ruger's new Lite Rack system, which allows for easy slide manipulation. The Lite Rack system includes refined slide serrations, pronounced cocking ears and a lighter recoil spring. Combined, these features ease the burden of cycling a pistol slide by hand. Pistols equipped with the Lite Rack system are ideally suited for new shooters, those who struggle with racking traditional slides and anyone looking to enjoy a day at the range. Whether used as a training tool for an existing LCP or LCP II, or as a concealed carry option, the low-recoiling Lite Rack LCP II in .22 LR allows shooters to train with and operate their pistol with confidence.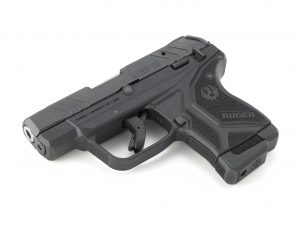 Optimized to function with high-velocity ammunition, this new pistol features a tilt-barrel, blowback semi-automatic action, which aids in feeding for reliable function. With a patent-pending floorplate assembly, the magazine offers a very compact 10+1 capacity, extends the grip for improved control and retains the LCP II's popular last-round hold open function.
The LCP II in .22 LR features a first-ever manual safety, making this a great training option for new shooters or those who prefer a manual safety option. Positioned on the left side of the frame, the safety is oriented in a push-forward-to-fire configuration that is instinctive and unobtrusive. A magazine disconnect ensures that the gun cannot fire with the magazine removed, yet still allows the magazine to drop free.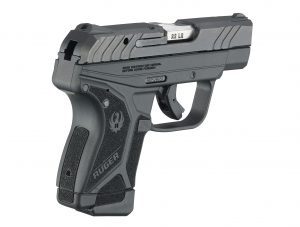 Like the rest of the LCP II family, this American-made pistol features a short, crisp, Secure Action™ trigger with inner trigger safety; improved sights for superior accuracy; and highly-textured grip surfaces. In addition to one, 10-round magazine, this pistol also ships with a magazine loader.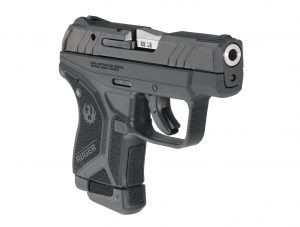 For more information on the LCP II or to learn more about the extensive line of award-winning Ruger firearms, visit Ruger.com or visit Facebook.com/Ruger. To find accessories for the LCP II and other Ruger firearms, visit ShopRuger.com or your local independent retailer of Ruger firearms.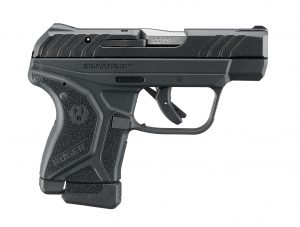 About Sturm, Ruger & Co., Inc.
Sturm, Ruger & Co., Inc. is one of the nation's leading manufacturers of rugged, reliable firearms for the commercial sporting market. With products made in America, Ruger offers consumers almost 700 variations of more than 40 product lines. For 70 years, Ruger has been a model of corporate and community responsibility. Our motto, "Arms Makers for Responsible Citizens®," echoes our commitment to these principles as we work hard to deliver quality and innovative firearms.