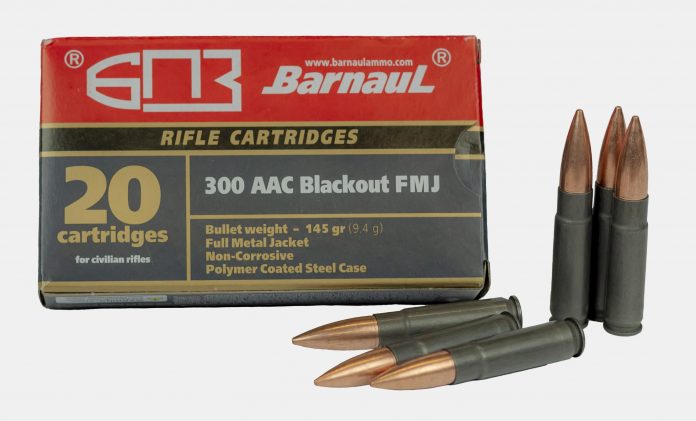 Barnaul Ammunition Now Offered in .300 AAC Blackout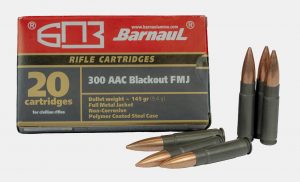 28 July 2020, Dayton, OH – Barnaul, the world's leading manufacturer of precision steel-case ammunition, has announced availability of its premium .300 AAC Blackout ammo in the U.S.
The new Barnaul .300 AAC Blackout is offered in 145-grain FMJ with a 1,985 fps-rated muzzle velocity. Intended for high-volume target shooting and training for the increasingly popular .300 AAC Blackout AR-platform rifles and pistols, this cartridge delivers all the key features that have made Barnaul ammo the go-to choice of discerning, price-conscious shooters across two continents.
All Barnaul ammunition is built using premium steel cases and bullets manufactured at the company's facility in Russia. An advanced, high-temperature polymer coating is applied to the steel cases to ensure flawless operation in U.S.-manufactured firearms machined to close tolerances. The polymer coating on this Barnaul ammunition will perform flawlessly even under high-temperature, full-auto conditions. Additionally, Barnaul utilizes non-corrosive powder and primers to deliver the cleanest-burning steel-case ammunition on the market today.
With retail pricing at about 1/2 the price of comparable brass cartridges, combined with flawless performance and clean operation, Barnaul ammunition is the perfect choice for shooters who enjoy long range sessions and who are looking to keep their skills sharp.
Barnaul .300 AAC Blackout Specifications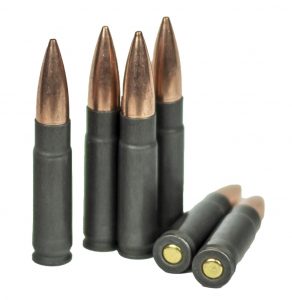 Bullet: 145 grains, full metal jacket
Ballistic Coefficient (G1): 0,366
Muzzle Velocity V0 ft/sec: 1,985
Muzzle Energy E0 J ft/lb: 1,268
Max Powder Pressure Bar (lb/inch2): 50,763
Cartridge Max Length: 2.15 inches
Cartridge Average Weight: 239 grains
Rounds per Box: 20
Rounds per Case: 500
For more information on Barnaul steel-case ammunition in popular rifle and pistol calibers, visit barnaulammo.com.  MKS Supply is the exclusive distributor and marketer of Barnaul ammunition,  Hi-Point firearms and Inland Manufacturing.  Main contact to [email protected] Contact is [email protected]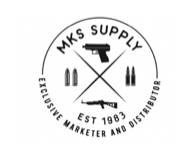 About MKS Supply
Based in Dayton, OH, MKS Supply, LLC has over two decades of experience in firearm marketing and merchandising, with a proven nationwide distributor network. MKS Supply is the exclusive distributor of Barnaul ammunition, and represents firearm manufacturers Hi-Point and Inland Manufacturing.