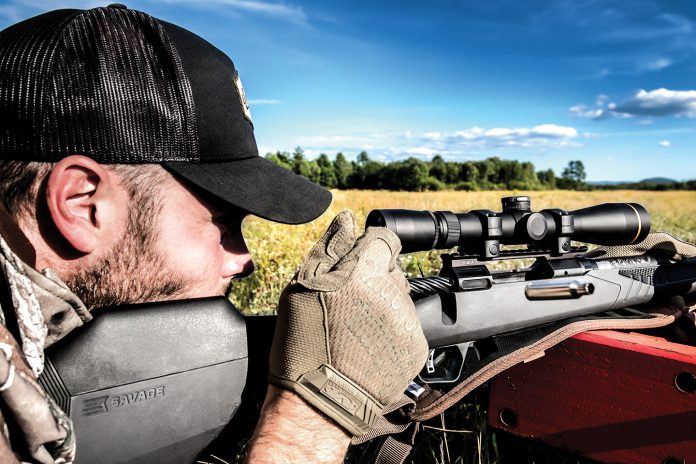 Leupold Custom Dial System
Long-Range Shooting Simplified
by Chris Mudgett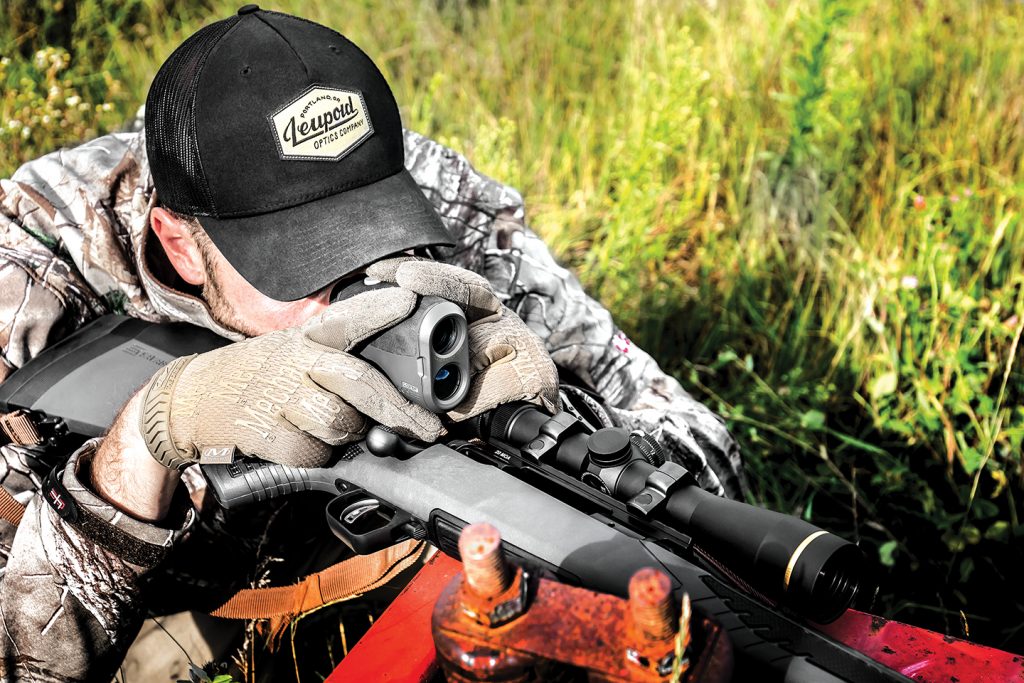 There are a lot of good choices in hunting optics available to consumers, but several rise above the rest. One of the standouts is Leupold's VX3i HD 4.5-14×40 CDS. Image quality and low-light performance are phenomenal, turrets and adjustments are precise. The must-have feature is the company's Custom Dial System (CDS) which takes the complication out of longer-range shots.
Leupold's CDS essentially allows you to put your cross hairs on your target and hit exactly where they are positioned. Once you've identified a target, simply hit it with a laser range finder. Let's say your target is 350 yards away. Simply twist your elevation turret to the 3.5, place your cross hairs on the target and fire.
Sound too good to be true? CDS compensates for bullet drop and allows you to make quick and easy adjustments on the go. Each CDS turret is custom engraved to match your exact load, its velocity and your environmental conditions, making long-range shots a snap.
Taking it back a step
Many folks, especially those new to telescopic optics, look at the numbers on an elevation turret and assume they represent distance. One is 100 yards, two is 200 yards, so on and so forth.
On a typical scope, these numbers are measurements in either minutes of angle (MOA) or miliradians (MILS). If you're buying a scope today, they hopefully match the reticle in your scope, but that rabbit hole is for another day. Suffice to say, these numbers and hash marks do not represent the distance to the target. Number two is not 200 yards, its 2 MOA, or 2 MILS. A ballistic calculator and weather meter will help you sort that out. But, there is an easier way.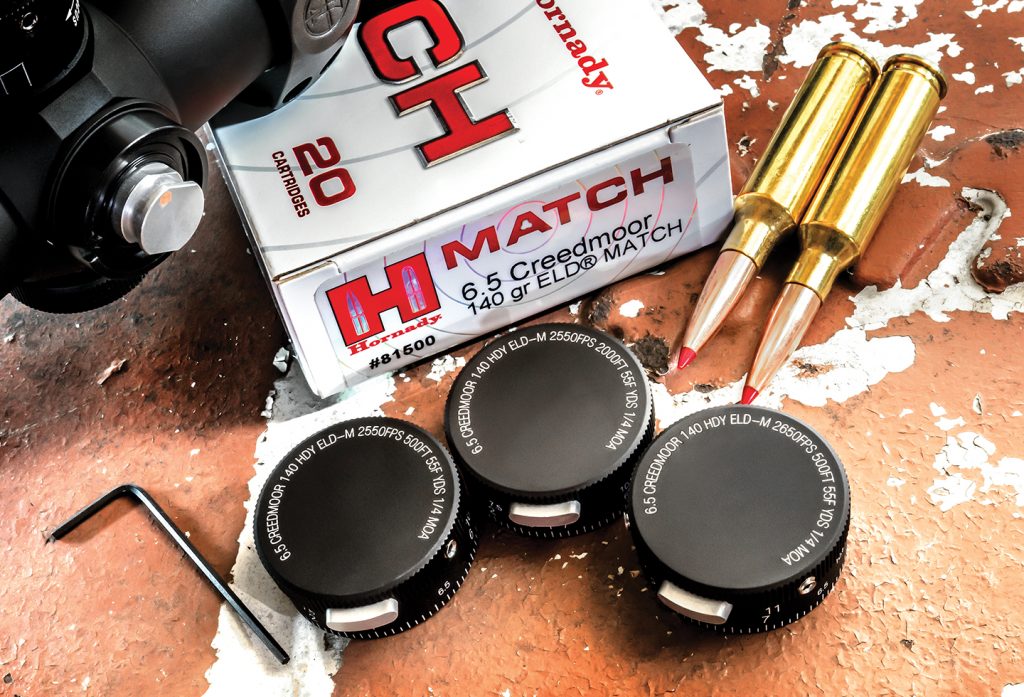 Leupold's Custom Dial System
Now, if you want your elevation turret numbers and hash marks to match your distance to target, Leupold can do that. In fact, that's the basis of its Custom Dial System. CDS actually does what many folks think their scope turrets already do.
If you've done any shopping for scopes lately, you've likely noticed many of Leupold's scope boxes are now marked CDS. With the purchase of one of these Leupold optics with a CDS designation, you'll receive a voucher for a free custom elevation turret. Additional dials for other loads or cartridges can be purchased from Leupold for $80 each.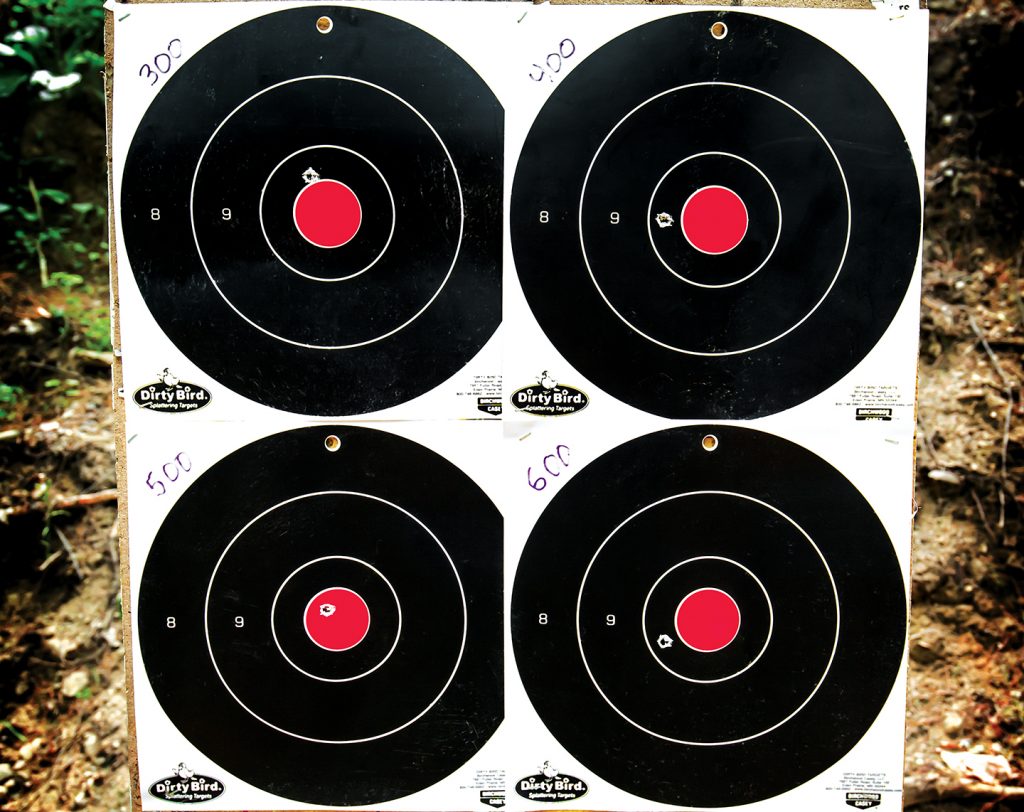 Specifics
Most of the information Leupold needs to custom burn your turret is listed on your box of ammunition or can be found online at the manufacturers website. The more accurate the data provided, the more accurate your dial will ultimately be. Our recommendation is to use or borrow a quality chronograph and shoot your load at your anticipated temperature range and elevation to obtain the most accurate data possible. Check out the chart in this article to see what you'll need to have on-hand prior to ordering.
Once you receive your custom dial, the information you provided will be laser engraved on the top of the turret for easy identification. The yardage markers on the side of the turret will correspond with that information. Installation is a snap and can be done in a couple of minutes at home or at the range. On a rifle that you've already zeroed; simply loosen the three hex-head set screws on your elevation turret and remove the dial that came with the scope. Pop your new dial in its place, properly align it and retighten the three screws. Presto—you're done.
The CDS paired with Leupold's WindPlex reticle is my preferred setup and allows for accurate estimation of wind, while taking all the guesswork out of bullet drop, making for a deadly combination in the field.
I have used Leupold's custom dials for several years now and have not only accurately and ethically taken game out beyond 600 yards, but done so confidently. If you're looking to take a pass on complex ballistic math in the field, streamline your equipment and not SWAG your holdovers, Leupold's CDS is for you. Shooting accurately at distance couldn't be any simpler. See the CDS scopes at your firearms retailer, or for more information contact Leupold & Stevens, Inc.; Tel.: (800)-LEUPOLD; Web: www.leupold.com