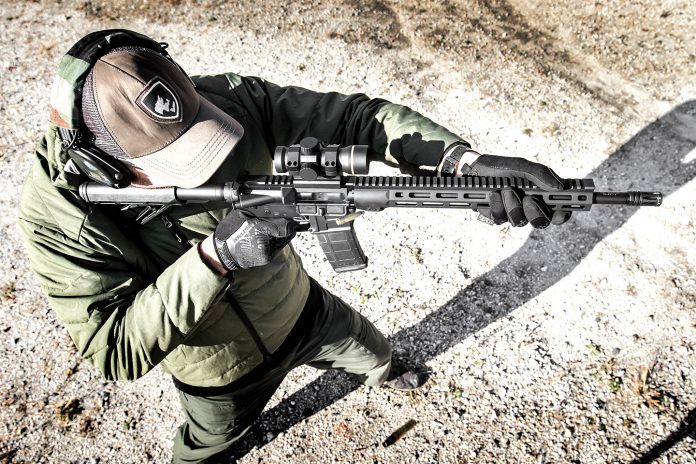 Top Six AR-15s For Under A Grand
Savage MSR 15 RECON 2.0 ($999)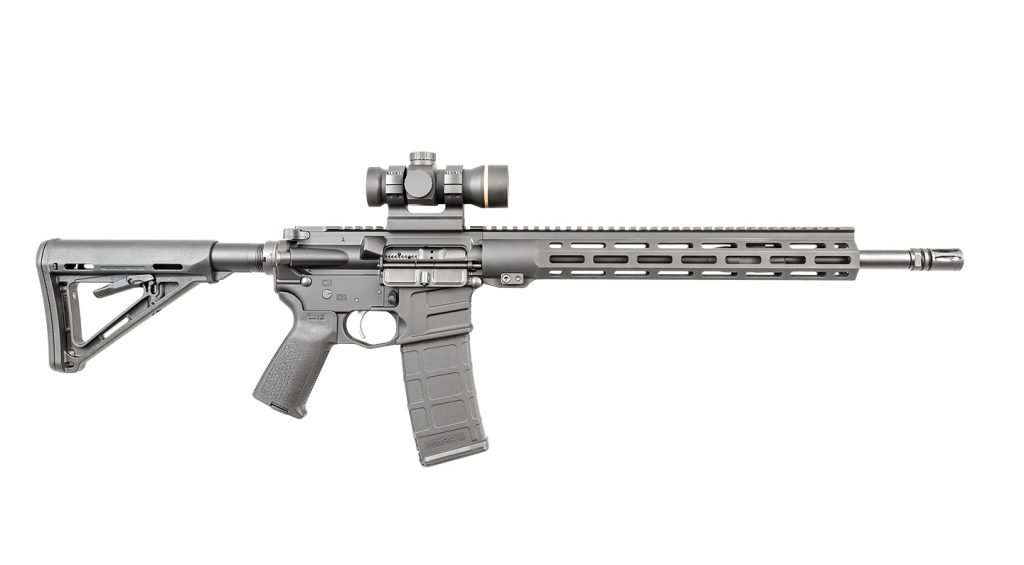 Barely squeaking under the $1,000 suggested retail price necessary to qualify for this round-up is the new Savage MSR 15 RECON 2.0 ($999). With the exception of its furniture, barrel, magazine, trigger and hand guard, it's pretty much a Mil-Spec A4 carbine. Those exceptions, however, make it stand out among its lower-priced competitors.
Available in right-hand ejection only, the MSR 15 RECON 2.0 is built on a forged and machined 7075 aluminum upper and lower receivers, with the lower getting an enlarged integral trigger guard. The mid-length gas system begins with a low-profile gas block under the hand guard, and ends with a staked-on steel gas key.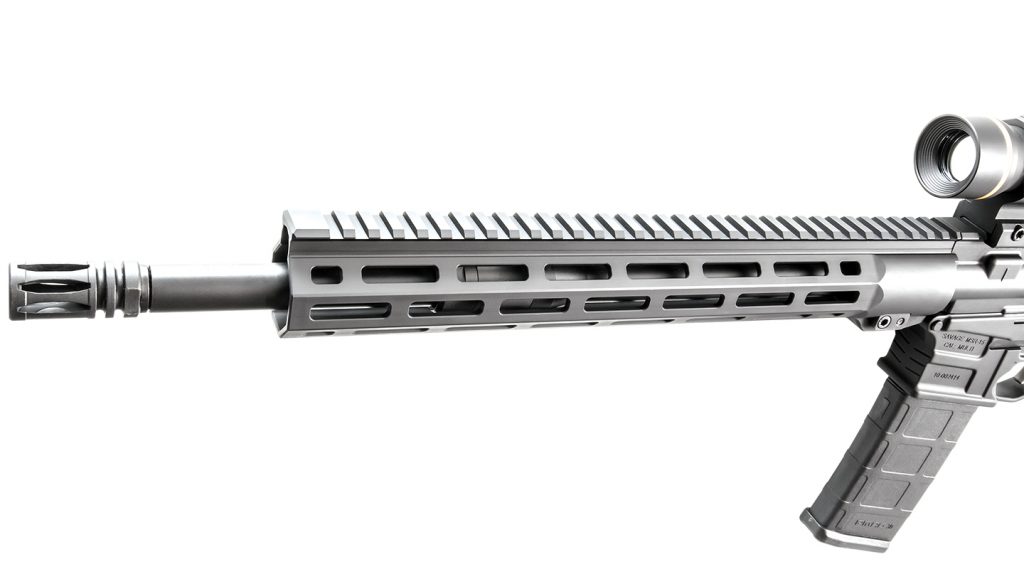 The 16.125-inch, medium-contour, carbon steel barrel is 5R rifled at a 1:8" twist rate and is tipped with a threaded Mil-Spec A2 flash hider, permitting easy installation of a more sophisticated muzzle device or a screw-on suppressor. With 5R rifling the edges of each land do not cut into and deform the bullet jacket, resulting in less copper fouling in the grooves, greater bullet stability in flight, enhanced accuracy and a bore that is easier to clean. Being chambered in 5.56 NATO means the MSR 15 RECON 2.0 will also happily digest .223 Rem. ammunition.
Except for the trigger, all external metal surfaces are finished in matte black Melonite QPQ, and all controls and internals are of standard Mil-Spec design, all found in their usual locations. The MSR 15 RECON 2.0 includes a forward assist for those few shooters who may find it useful, or others who simple like the looks of it.
The free-floated, 13.5-inch, machined aluminum hand guard features a full-length, 33-slot Picatinny top rail and seven rows of seven M-LOK slots surrounding the periphery. It does not offer any quick-detach sling swivel receptacles, so you'll have to pick up an M-LOK mounted receptacle. The hand guard is slim, smooth and comfortable in the hand.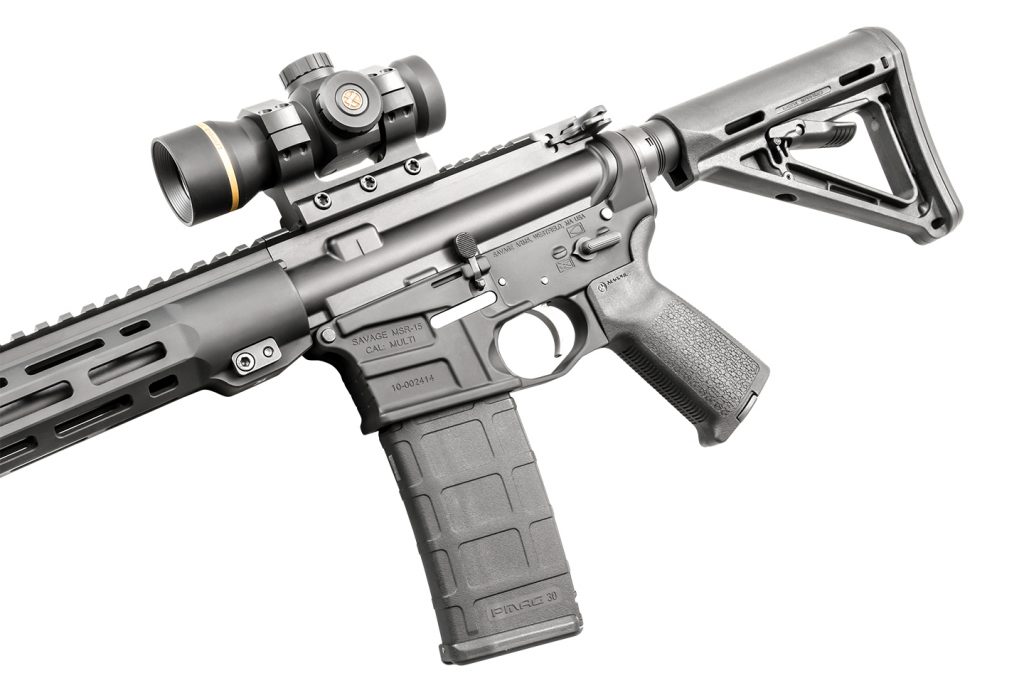 The buttstock is a Magpul 6-position collapsible MOE model with full cheek weld and 1/4" thick rubber butt pad, but it does not include any quick-detach sling swivel receptacles. It does, however, have two integral sling slots. The pistol grip is a polymer Magpul MOE with stippled grip surfaces and snap-out floor plate for storage of spare batteries or a few extra rounds of ammo.
I've saved the trigger commentary for last, as it truly deserves a paragraph of its own. The Savage website does not indicate whether it's a single- or double stage design, but only states that it is nickel boron coated. While we suspect that it's a single-stage trigger, it performs more like a double-stage. Following about 1/8" of very light take-up, it breaks crisply at an average pull weight of 3.2 pounds, with no perceptible additional take-up, creep or stacking. If it is, in fact, a single-stage trigger, Savage has done a remarkable job of turning a Mil-Spec AR trigger into a true rifleman's trigger. The MSR 15 RECON 2.0 ships with one 30-round Magpul PMAG Gen2 M2 magazine, weighs 7.3 pounds empty, and has and extended length of 36.75 inches.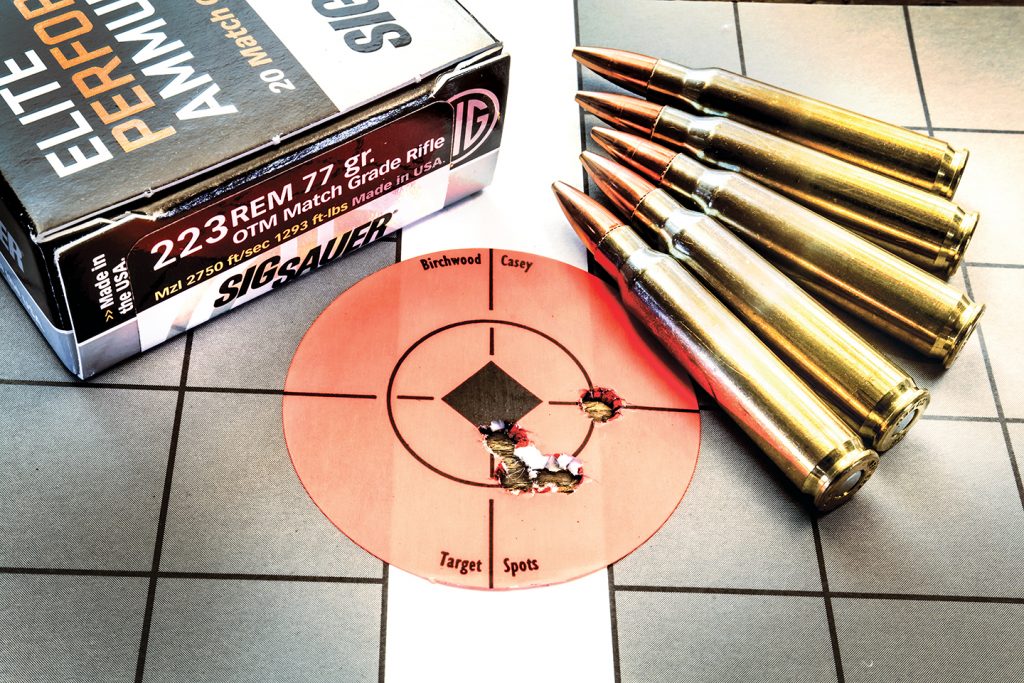 Like the rest of the guns in this section, we tested the Savage MSR 15 RECON 2.0 at 50 yards with a non-magnifying red-dot optic (Leupold Freedom RDS). All five tested factory rounds produced best groups measuring under an inch, but the best-precision award goes to SIG Sauer's excellent 77-gr. .223 Rem OTM Match load, printing a tight 0.60-inch five-shot group. That's outstanding performance —especially taking any magnification assist out of the equation. Zero malfunctions were recorded during testing.
See it at your gun shop, or contact Savage Arms, Tel.: (800) 370-0708; Web: www.savagearms.com—Bill Battles
Specifications Savage MSR 15 RECON 2.0:
MSRP:                                   $999.00
Caliber/Gauge:                      5.56x45mm NATO
Barrel:                                  16-inch carbon-steel, 1:8 Twist
OA Length:                            33.5-inches
Weight:                                  7.3-pounds
Sights:                                  Flat top rail
Stocks/Grips:                         Magpul MOE 6-position, MOE grip
Action:                                  Rotating bolt, direct gas impingement
Finish:                                   Hard anodized
Capacity:                               AR-15 .223/5.56 compatible