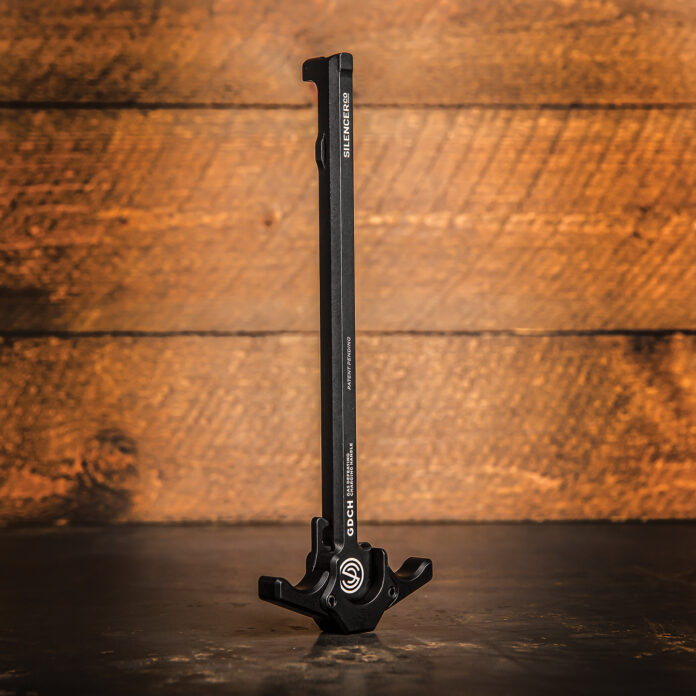 SilencerCo Gas-Defeating Charging Handle ($114)
The Gas Defeating Charging Handle, or GDCH for short, is an answer to a common problem — dealing with hot gases escaping the charging handle location of a suppressed AR-15. The GDCH is a proprietary SilencerCo design that incorporates an O-ring seal to help prevent gas from escaping from the most prominent point of egress, which just happens to be directly in front of your face. This seal reduces the amount of gas and carcinogens that are blown back into the shooter's face creating stinging, watery eyes and potential long-term health issues. Installing the GDCH creates a more comfortable and enjoyable shooting experience, suppressed or unsuppressed.
In addition to significantly redirecting blowback, the GDCH offers ambidextrous levers for a smooth process when operating your rifle. It is manufactured completely in-house at SilencerCo's West Valley, Utah location and is machined from aircraft-grade 7075 aluminum. Shooters can utilize the GDCH with all common chamberings of the AR-15 platform. For more information contact SilencerCo; Tel.: (801) 417-5384; Web: www.silencerco.com.