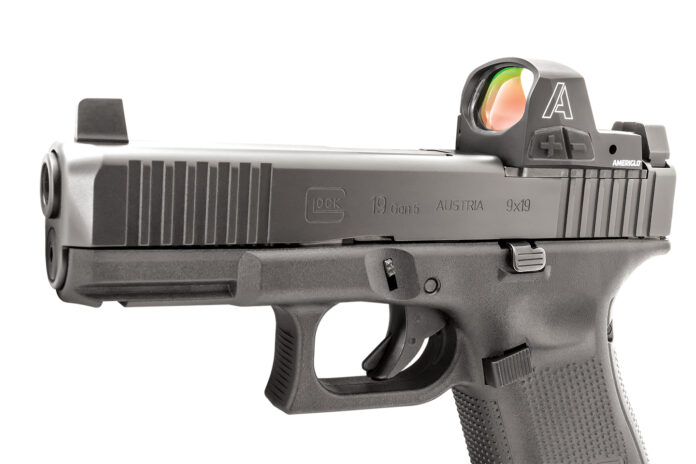 Ameriglo Haven RDS Carry Ready/Iron Sight Combo ($440)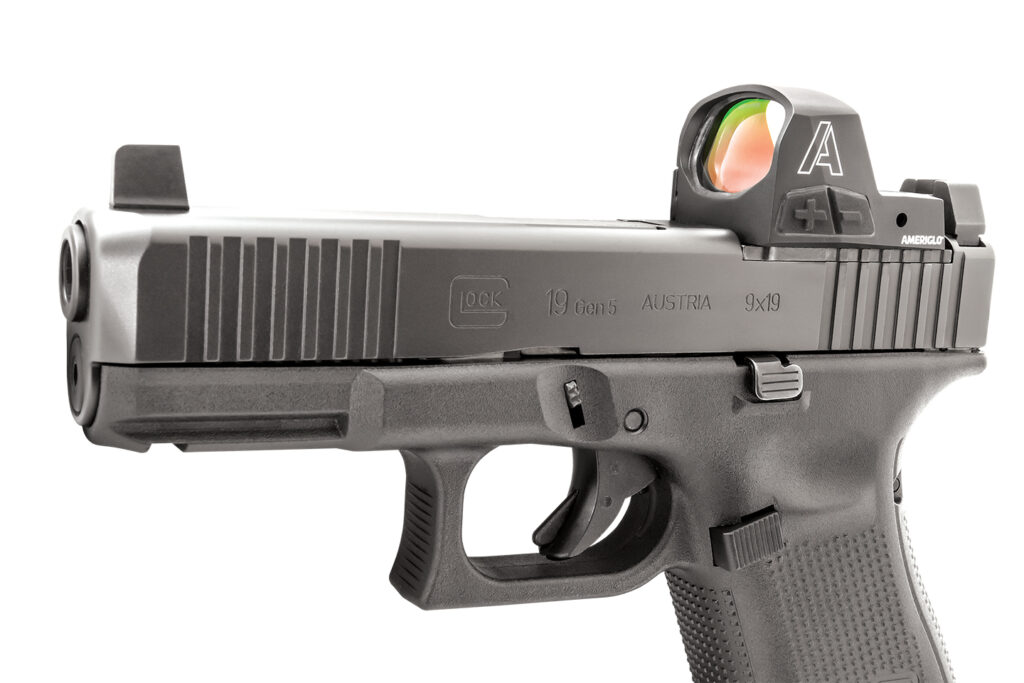 Just years ago, we were arguing about which manufacturer produced the least crappy red dot sight for duty and serious carry. As predicted, in that time, RDS technology has made leaps in bounds in form, function, and overall reliability when mounted on a reciprocating pistol slide. There is no doubt we're in the salad days of miniature red dot sights.
Fresh and new is Ameriglo's Haven red dot sight. The Haven is a purpose-built miniature red dot sight designed to live on your pistol's slide. A year or so ago, Ameriglo was acquired by industry leader Trijicon. Now we're not drawing any conclusions here, but Trijicon is one of the few who has earned our business — the kind we trust our lives to. While not an RMR necessarily, the Haven does share the same footprint and similar adjustments, but that's about where the similarities end. The Haven features a side-loading battery compartment, intensity adjustment controls are both located on the left side of the optic, and intelligent electronics offering a 12-hour runtime and 12-hour motion activated auto-on, providing up to 2 years of battery life at a mid-setting. Ameriglo is offering a turn-key combination Haven optic and a set of suppressor height iron sights optimized for the GLOCK MOS platform for $440, a smoking deal for what you get and who you get it from. For more information contact Ameriglo; Tel.: (470) 223-4163; Web: www.ameriglo.com.