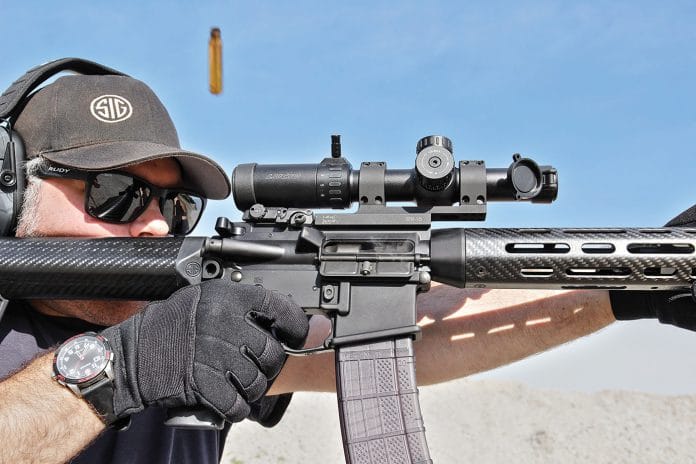 A quality low-power-variable that won't force you to eat Ramen noodles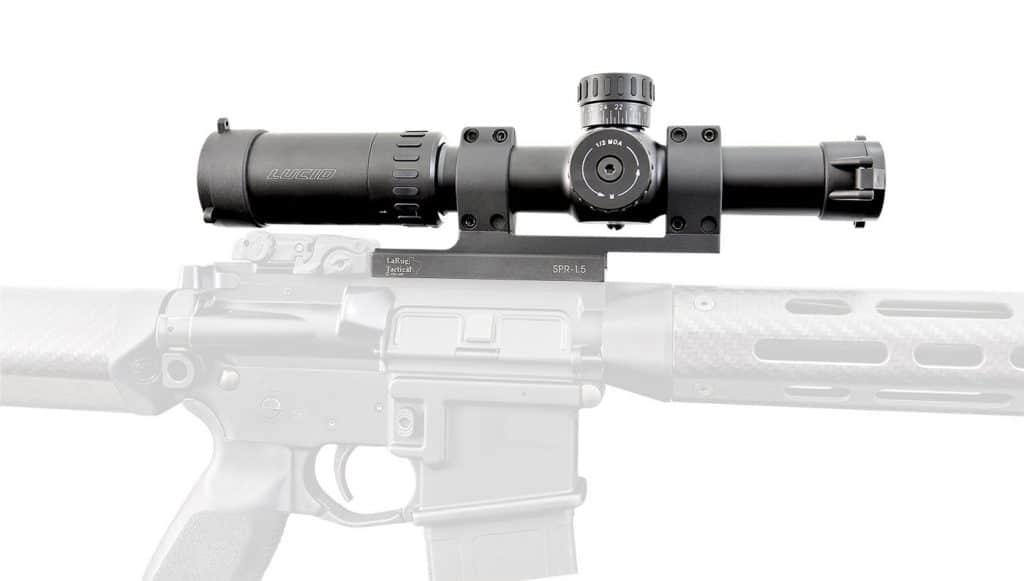 The old saying "buy cheap, buy twice" is usually true. With the continuing strong popularity of the AR platform, there has been a corresponding increase in optics for them. These run from less-than-optimal but inexpensive knockoffs, to an increasing number of "mid-range" offerings varying in price and quality, to high-end European and American models costing several grand. Enter Lucid.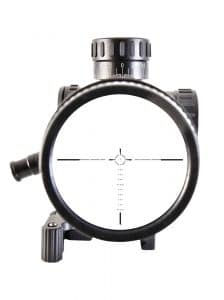 Hailing from Wyoming, Lucid has been in business since just 2009, founded by Jason Wilson a former Brunton Optics Category Manager. Offering a growing line of red-dot, fixed power and variable power scopes, Lucid has been making a name for itself among us Earth People who want a quality AR optic without having to take out a second mortgage to pay for it. One of Lucid's latest models is the variable 1-6x24mm variable power L7. The L7 is clearly meant to capitalize on the growing popularity of lower powered, variable magnification optics for combat and competition. These scopes excel in situations where versatility and quick but accurate target acquisition is required for engagements from short to medium range. The Lucid L7 is priced at $449, or roughly half to one-third the cost of its competitors. The question is: how much quality can you really get for that low a price? Read on.
The L7 I received looked well-made out of the box, and did not smack of cheap in any way. Built from a one-piece, 10.75 inch, 6036 black-anodized, 30mm aluminum tube, the L7 weighs in at a fairly beefy 20.4 ounces. The magnification turret comes with a throw lever feature (lever included), as well as zero-stop capability on its windage and elevation dials. The small, oval rubber nubs on each turret made them easy to grasp, and the 1/2 MOA click adjustments via the lift-turn-lock mechanism were positive, both digitally and audibly. Both can move a full 60 MOA either side of center.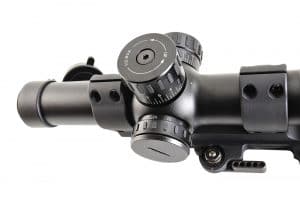 The L7 glass was very clear, and the coated lenses are shock, fog and water proof. Eye relief was excellent, with a very adequate field of view, varying from 56 to 20 feet from its true 1x power to full 6x magnification. The really interesting thing was the P7 reticle, which is a T-shaped affair etched in the glass. As a second focal plane scope, the reticle remains constant over the magnification range. The P7 configuration has a fine 1 MOA dot surrounded by a split 4 MOA circle, bordered by wedges at the 3, 9 and 12 o'clock positions. The circle and wedge glow a distinctive blue when dialed to one of eleven illumination settings. A horizontal bar using hashes and dots to help with wind estimation is paired with a vertical "measuring tape" of hashes and dots that sit 8 MOA apart to assist with holdovers. As a major bonus, the P7 reticle is supported by the STRELOK ballistic calculator, which can be downloaded to your cell phone and greatly assists in developing precise dope and range estimation with the right input.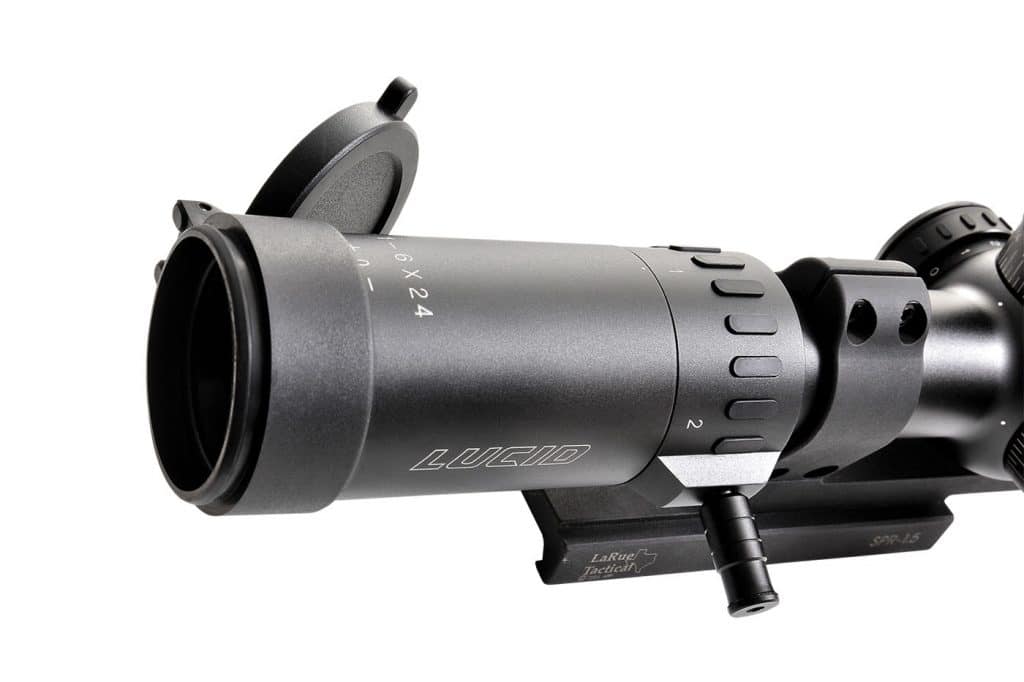 Examination complete, I commenced my pilgrimage to the range, where shooting the Lucid L7 was all I hoped it would be. I mounted my L7 on a Larue Tactical SPR-1.5 mount. This was placed atop my 16-inch barreled BCM/Larue hybrid 3-gun AR and a Geissele equipped SCAR-17 in 7.62 NATO. Zeroing at 100 yards from prone at 6x, I managed consistent groups with several different types of ammo. A limited box drill confirmed tracking was good. Drills 50 yards and in on lower power were quick and easy with the P7 reticle. No issues were noted with the glass, which stayed crisp and clear in the sauna-like heat and humidity of a North Carolina summer. And, the L7 didn't break, which is a claim other similar scopes I have used cannot all make. Though testing was not exhaustive, the L7 was good enough after 200+ rounds to prove its metal, and I was not babying it. It's a solid option for a hard use scope that won't break the bank. Lucid's mantra "On Target, Under Budget" is true. See the L7 at your local Lucid dealer, or contact Lucid Optics, Dept. OT; Tel.: (307) 840-2160; Web: www.mylucidgear.com