By Frank Melloni
---
Testing the world's only 10-shot, break-action air rifle at the target-rich Squirrel Masters Classic

If you've had the pleasure of hunting with a Gamo air rifle, then you already know they are powerful, accurate and do nearly everything a .22LR can do at ranges inside of 75 yards. You also know that you only have one shot. For decades the air rifle industry has battled with designs that would automate the loading process. None of these ever caught on because they all proved to be problematic. In early 2017 Gamo announced that they had poured their efforts into a reliable 10-shot, repeating, break-barrel air rifle in front of the entire industry. They revealed their latest creation SHOT Show 2017—the Swarm ($249.99).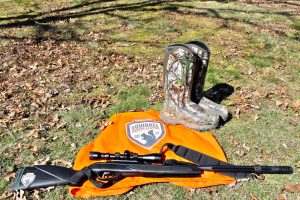 Equally exciting, they announced that it was going to be the rifle for the 2017 Squirrel Masters Classic (SMC). Four flights later, I once again found myself at the Southern Sportsmen's Lodge in Alabama sighting in the new rifle in preparation for an early morning hunt. The SMC event is in its 4th year, bringing local 4-H kids out into the woods for an exciting competitive hunt, many of them for the first time. We speckle the event with TV hunting celebrities, such as Michael Waddell, Jackie Bushman, Ralph and Vicky Cianciarulo and many more. This year I am also proud to report that we had so many ladies interested that we had to give them their own team! The day consisted of morning and afternoon hunts that were broken up with a mid-day shooting competition featuring several of Gamo's signature products, as well as the classic Daisy line that they recently acquired.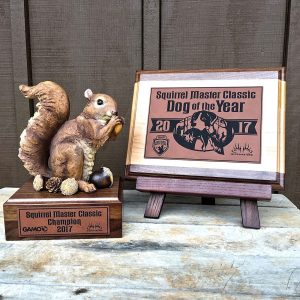 The Swarm carries all of the favorite features that put Gamo on the map, such as the IGT system (Inert Gas Technology) for smoother cocking, better consistency and increased reliability in cold weather when compared to spring-piston powered rifles. I was happy to see the CAT (Custom Adjustable Trigger) system as well. My rifle came with a 3-9x40mm optic mounted on their RRR recoil reducing rail system. The new rifle is void of iron sights, as the magazine system is mounted on top of the barrel.
Squirrel hunting down south is tough, as the terrain is wet and uneven. The trees are upwards of 60 feet tall, and the squirrels know that the higher they are, the safer they are. Making a shot at that height is difficult, especially when you are only able to get within 30 yards of the tree's base. Making matters worse, squirrels often take more than one pellet to fall. Reloading a single-shot pellet gun requires you to take your eyes off of the target. In that very moment a grey squirrel quickly becomes part of the woods and is gone forever. In short, you can't look up and down at the same time.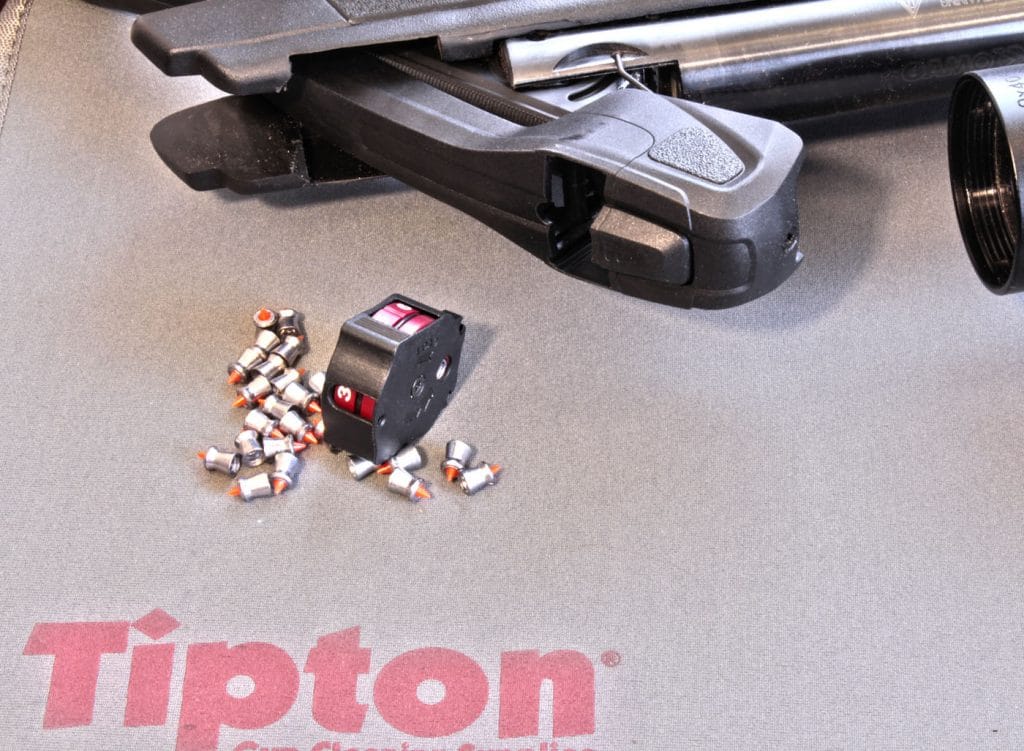 This year I remembered to wear my Rocky Core Rubber boots, which solved the "watch the path" problem. The 10x quick shot magazine system solved the "watch the squirrel" problem. It was the first time in my life that I was able to keep an eye on a squirrel and reload my air rifle simultaneously. With each break of the barrel a pellet is automatically inserted into the chamber and is ready to make a follow up shot. The 10-shot magazine even has a handy counter on top to keep track of when you are running low.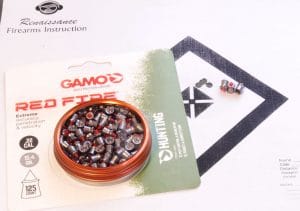 This year we utilized the Red Fire hunting pellet, as it is now available in .22-caliber. This pellet was clocked at an average velocity of 742 f.p.s. through a Shooting Crony Gamma Master chronograph, and gave us an average group of .471" for a five-round group fired at 15 yards using a Caldwell BR pivot rest.
My overall impression was very positive. The rifle was robust and well balanced, yet light enough to carry all day. Handling was excellent, and the magazine system ran 100% reliably. Having this system made hunting these little guys much more productive, not to mention humane.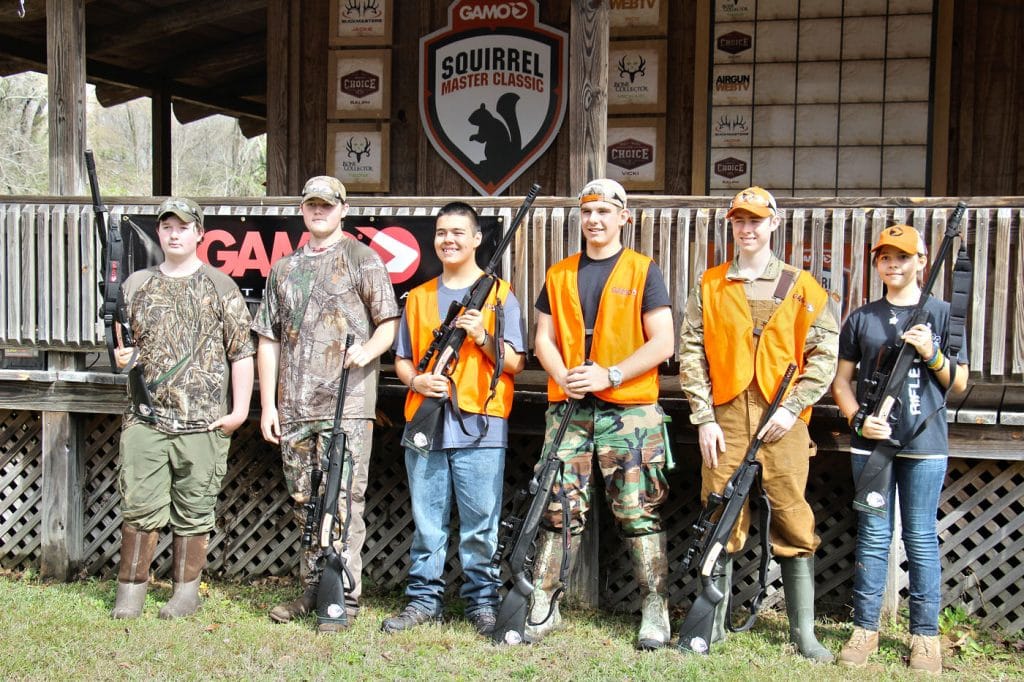 If you do not have a Gamo airgun in your collection you are missing out on not only inexpensive practice and hunting, but also countless opportunities to preserve our sport through the introduction of new shooters. Airguns play a critical role in protecting our Second Amendment rights, as they are the bridge for nearly every aspiring marksman. In the words of Larry Potterfield "Go shooting, bring a friend". Contact Gamo USA, Dept. OT; Tel.: (954) 581-5822;  Web: www.GamoUSA.com