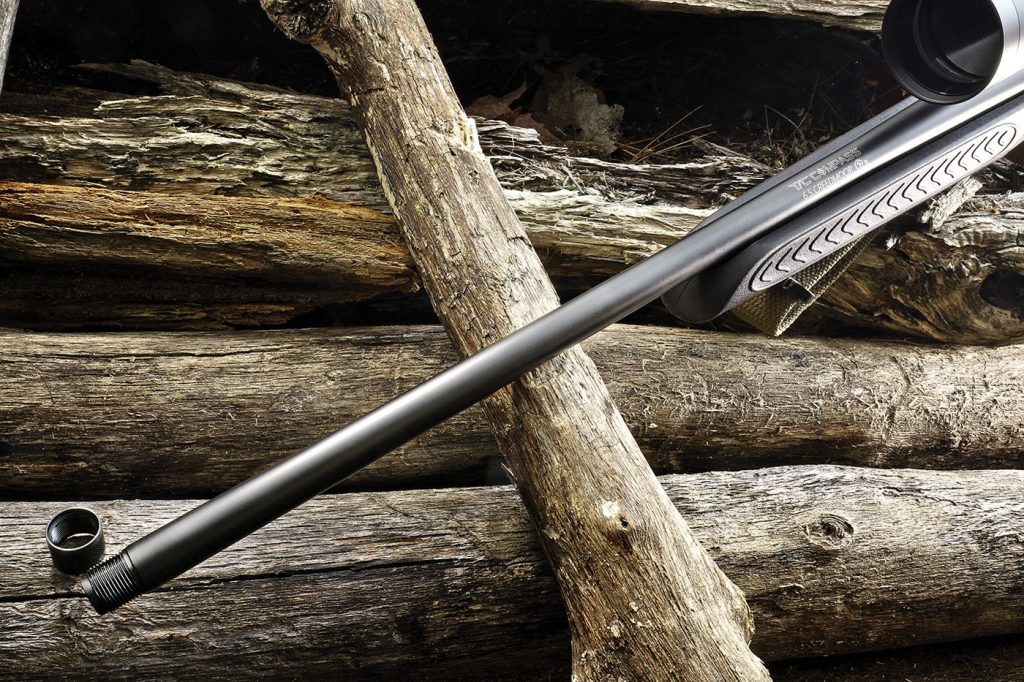 At the range, the rifle fed three types of ammunition (Federal, Hornady and Creedmoor brands) without a hitch. The magazine wasn't designed for single feed, and cartridges dropped into the smallish port fall well below line of bore so they won't chamber readily. However, tipping the rifle to so the case rolls against the left receiver wall is a quick solution. The cartridge then noses readily into the chamber. Not that hunters will use the Compass as a single-shot; but I've fired in hunting-rifle matches that prohibited magazine loading, so this is always a check-box in range trials.
From the start, this rifle showed a preference for 140-grain bullets over lighter weights. It showed an eagerness to shoot them well and meet T/C's 1-MOA guarantee. My first group with Federal Fusion ammo measured exactly an inch, and tighter knots ensued. Impressed by such intrinsic accuracy, I found it hard to tap. Tugging on that 5.4-pound trigger made this lightweight rifle tremble. The movement came clear at 14x, and my calls when shots broke off-center were usually correct. No doubt a lighter trigger will help deliver groups that better reflect Compass capabilities.
Overall, T/C's Compass impresses me with its salient features: three-lug bolt with 60-degree lift, new 3-position safety, well-fitted rotary magazine of quiet polymer, excellent barrel. The trigger is of well-proven design and obviously will respond to adjustments. T/C could make such adjustment easier for those shooters who don't have a tool-room.
Whether you're considering a Compass for your first rifle, or as another of many, it seems to me a fine bargain—sturdy, reliable, smooth-cycling and accurate. What more could you ask for at $399?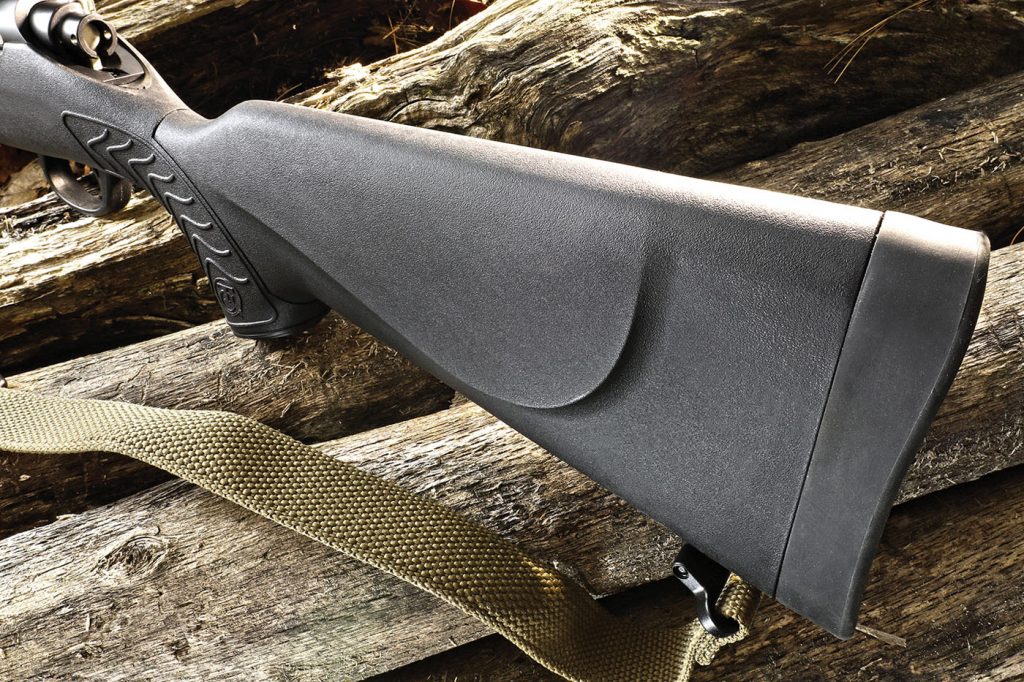 For one New York toolmaker, the end of WW II marked the birth of his own company. From his Long Island garage, Kenneth Thompson produced molds and tooling for the investment casting industry. Ken had good business sense, and his enterprise grew fast. He was also "good to work for." Twenty-five years ago, researching for my book, America's Great Gunmakers, I spoke with men who had been with the company 40 years!
In 1963 Thompson and crew moved the operation to Rochester, New Hampshire. It proved a fine place to re-establish. Its woolen mills and shoe factories were struggling, so Thompson got excellent hires for reasonable wages. But seasonal swings in demand for investment casting tools throttled growth. One solution: design and sell a consumer product. Thompson's operation was already making gun parts, so….
In 1965 Warren Center joined the firm. A skilled machinist and die maker, he had also built guns for Iver Johnson and Harrington & Richardson. In his basement shop, Center had designed a single-shot pistol. He'd applied for patents and was looking for a manufacturer. Thompson took on the project.
The first Contender pistol came off the line in 1967. It had a unique profile not all shooters liked. And it wasn't cheap. But its barrel-switching feature allowed shooters to easily fit several barrels to one breech. Chamberings like the .30-30 Win. and .35 Rem. gave it the muscle for any North American game.
By 1970 Ken Thompson and Warren Center had formed Thompson/Center Arms and were hard at work on new designs. The Hawken muzzle-loading rifle appeared first, followed by other black-powder guns. For the second time in four years, the factory doubled in size. In 1982 the firm bought 15 acres for future expansion. The next year a centerfire rifle appeared: the TCR '83 single-shot. It and the subsequent TCR '87 had interchangeable barrels like the Contender.