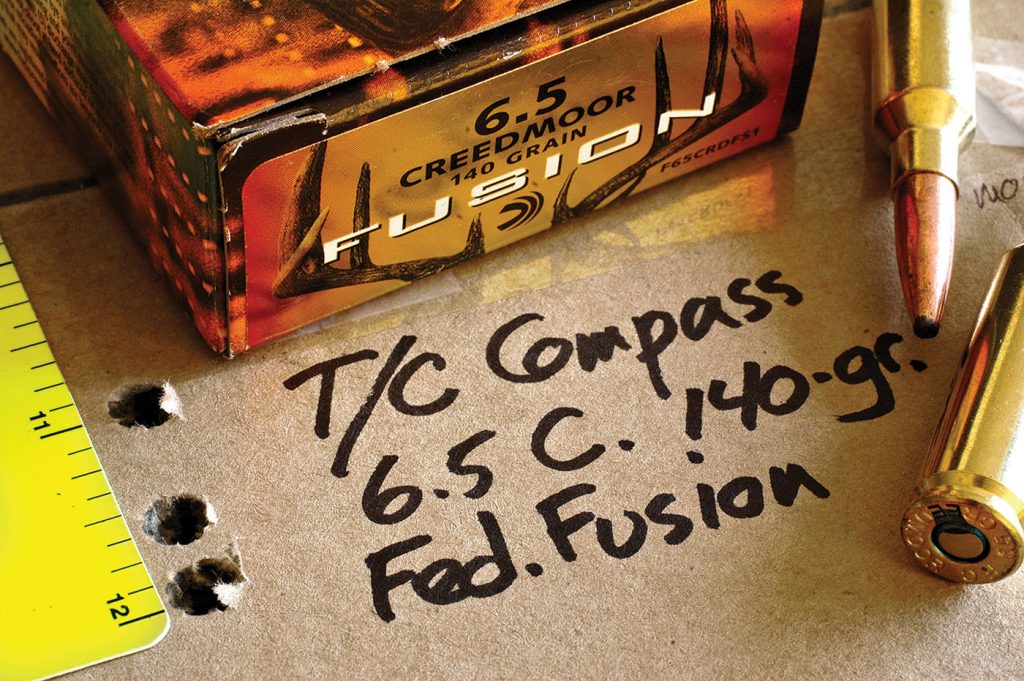 During the next 20 years, Thompson/Center would distinguish itself as one of the most agile and innovative American firearms companies. In 2006, as Winchester's historic New Haven plant closed its doors, T/C designer Mark Laney, with engineering manager Carl Ricker and design-shop craftsmen, used CAD drawings to develop a bolt-action repeater. The Icon arrived the following year. "Our target price was under $800," said T/C chief Greg Ritz, "With checkered walnut." He told me T/C had accumulated 600 stock blanks from its old days in the wood trade.
In designing the Icon, Laney and company had clearly put performance ahead of price. Like the full-diameter three-lug bolt, the forged receiver that is sturdier than it needs to be. It's a single piece of 4140, machined to tight tolerances in one trip through a seven-axis CNC machine. The receiver top features an integral Picatinny rail on bridge and ring. The long tang minimizes bolt slop at full extension. Three lugs on the broad, flat receiver bottom mate with a quarter-inch alloy plate glassed into the stock and pinned between trigger and magazine to guard against stock splits in this vulnerable area. The trigger, designed by T/C for the Icon, adjusts down to 2-1/2 pounds—with no need to remove the stock.
Alas, the Icon could not be held to $800; the figured walnut supply dwindled; other gun-makers raced down the price ladder with synthetic-stocked bolt rifles. The Icon quietly left T/C's catalog in 2012.
But by then the Venture had proven itself over three seasons afield, and T/C had added a switch-barrel bolt rifle called the Dimension. The Compass would follow. See it at your firearms retailer, or contact Thompson/Center Arms, Dept. OT; Tel.: (866) 730-1614; Web: www.tcarms.com