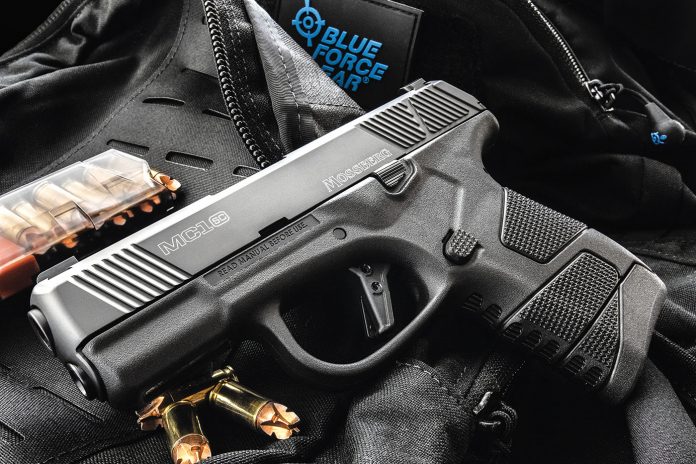 By Frank Melloni
There's a second time for everything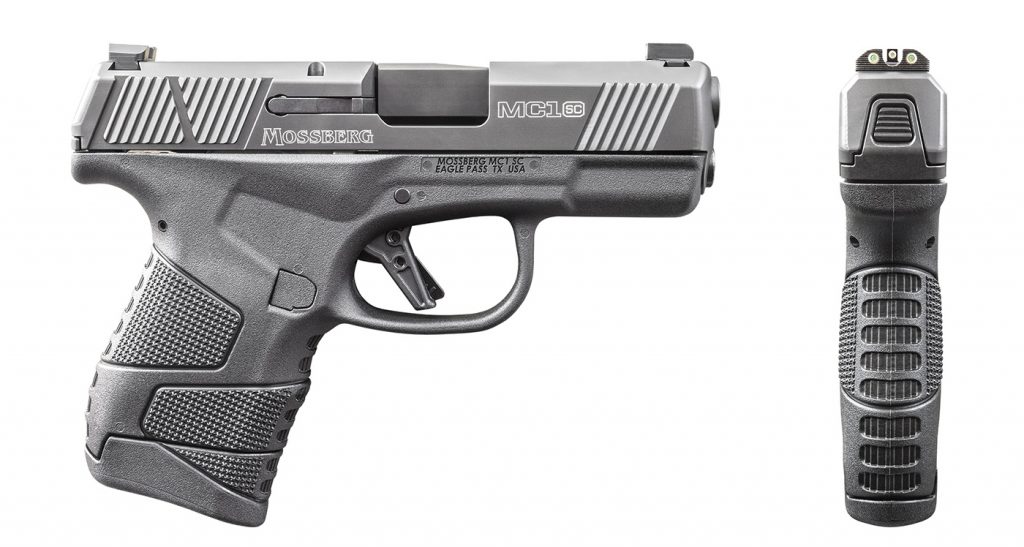 Most people walking past the Mossberg booth at the 2019 SHOT show have said "Hey, they got into pistols this year". However, those that know their history would be more correct in saying "Hey, they got back into pistols this year". The latter statement is absolutely true, as the company jumped into the firearm industry with its very first gun being a pistol. Back in 1919 Mossberg introduced the Brownie, which was a simple, 4-shot pocket pistol chambered in .22 LR. With a price tag of 6 bucks it certainly was attractive and established Mossberg's business model as what we know today—more bang for your buck. Mossberg has been delivering that for 100 years on the nose at the time of this writing. So why not celebrate by getting back to your roots and introduce a new pistol?!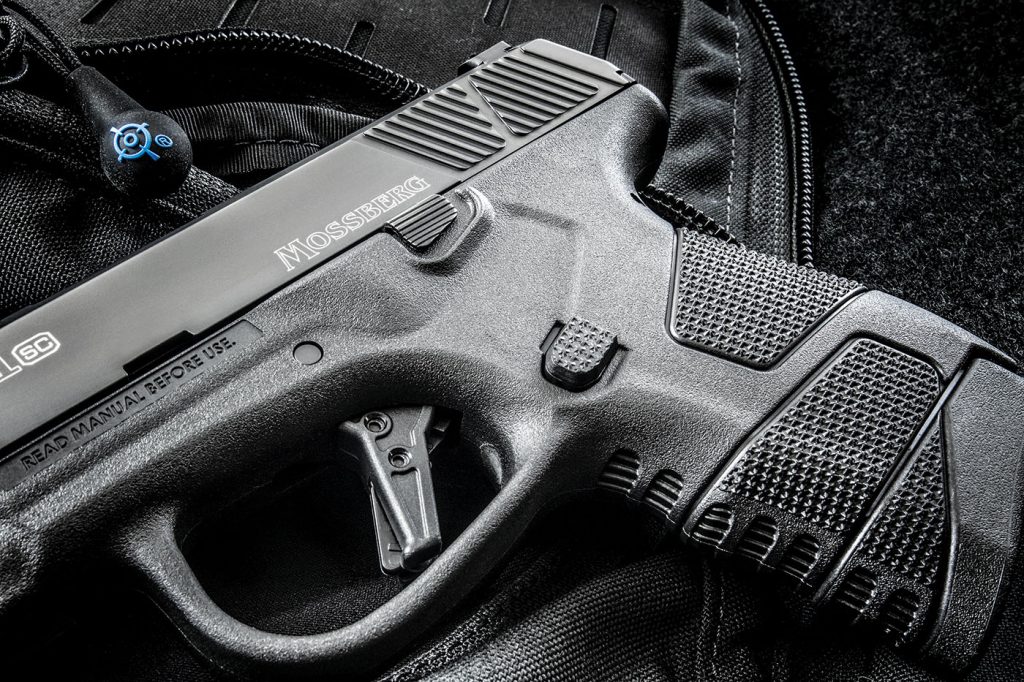 The introduction of the MC1sc ($425 to $686) brings Mossberg's entire line of pistols up to just two. The new CCW pistol made quite a splash, both at industry day on the range and in the Mossberg booth, so we couldn't wait to get our hands on a sample to run it through its paces.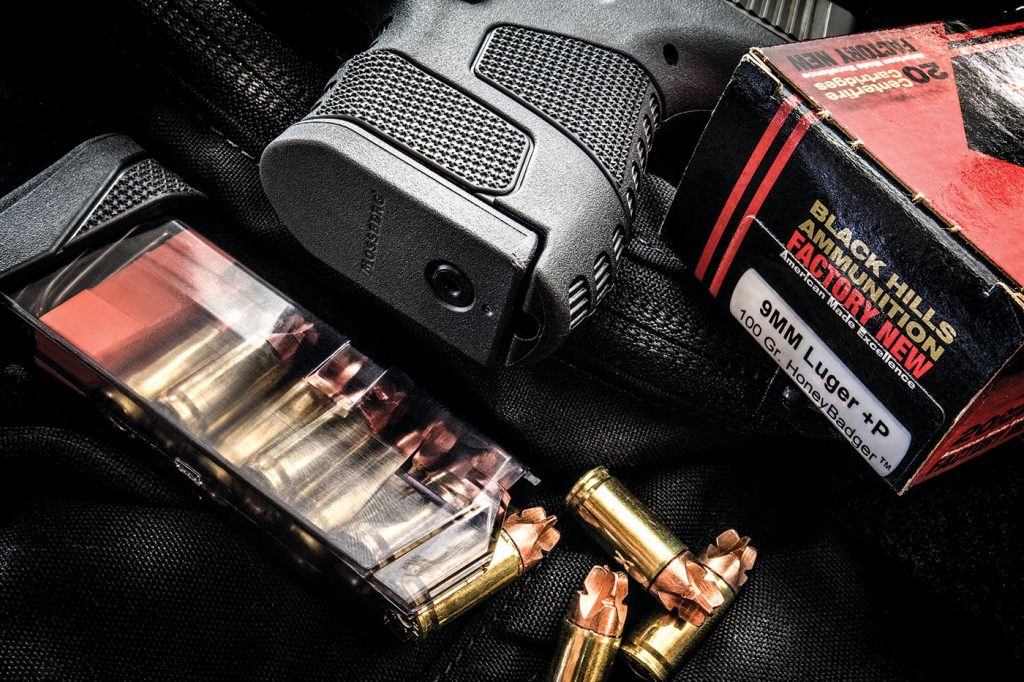 At first glance Mossberg's new pistol might look like just about any other polymer-framed, striker-fired gun on the market. That was my initial impression until I was able to wrap my fingers around it. The first thing you will notice is that the grip angle is different from anything else you may have picked up. This angle is a little more obtuse than a 1911, but not quite "Glock obtuse". I thought this was a great idea, as there is a need for something to bridge that gap for those who don't find either extreme comfortable. Evaluating the grip I noticed that they did something very interesting—they limited the locations coverage of the grip texturing. Right where your fingers land you will find a mildly aggressive textured surface, however it is smooth where there isn't any friction generated. This is done, no doubt, to make it more comfortable when carrying, particularly if you are using a minimalist holster that allows the gun to rub against your skin. To keep costs down the design does not have interchangeable backstraps, however they settled on some great dimensions for the ergonomics and palm swell to fit nearly everybody.
With the gun in hand I ejected the magazine and was surprised to see it was of the new translucent design, allowing you to see how many of your seven rounds are remaining in the extended magazine, or how many are left in the flush-fit 6-round magazine. The magazines did indeed drop free; in fact they were aggressively ejected out of the magazine well, and this will always earn points in my book. Reaching up to rack the slide and check the chamber I noticed some of the most aggressive slide serrations my hand has ever felt. I work for a living, but those with softer hands may find it a bit too much. Once cracked open I did a quick chamber check, indexed a point of aim in a safe direction and pressed out. The grip angle actually worked very well for me, and I am a hardcore 1911 grip kind of guy. While certainly not a mid-size gun, the MC1sc is one of the largest in this class, making it very pointable, and soon we would find out, shootable.