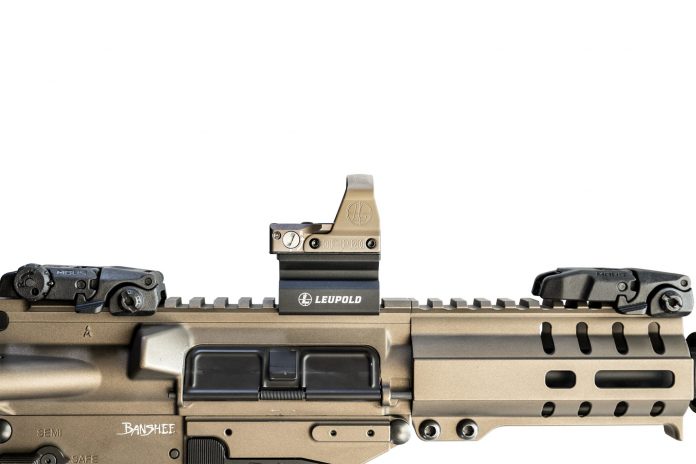 Leupold DeltaPoint Pro NV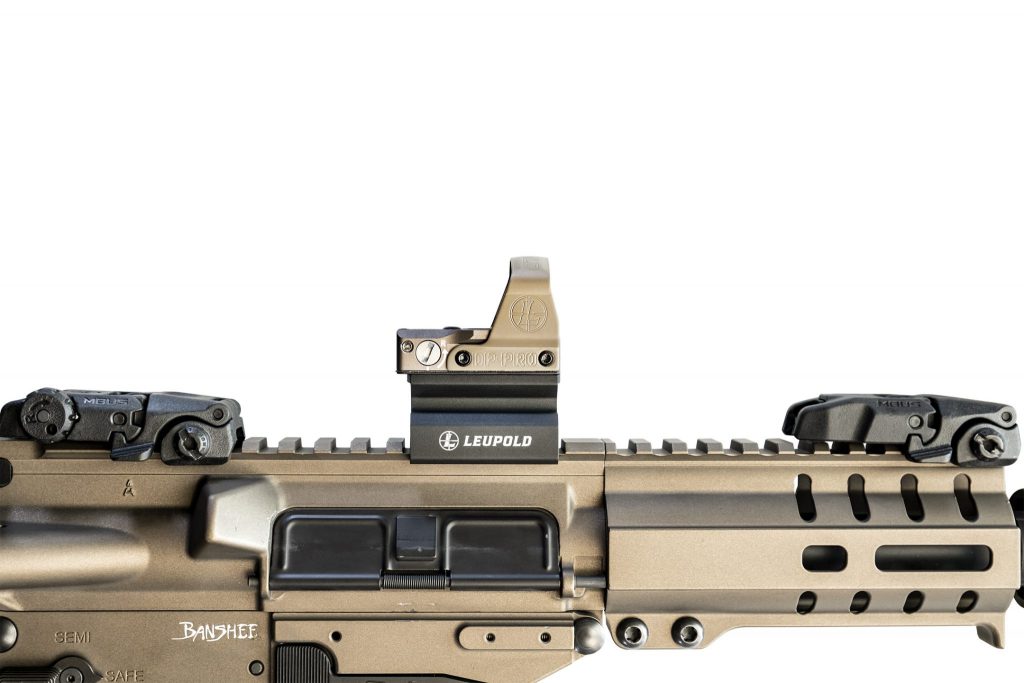 Leupold's DeltaPoint Pro hit the market several years back and immediately took huge bites out of the booming miniature red dot sight market. Aside from its rugged good looks, the viewing window is absolutely huge — comparatively speaking — offering a very forgiving field of view and crystal-clear glass. Thanks to an all-aluminum housing and a steel rollbar, the DeltaPoint Pro is more than capable of withstanding abuse on not only your pistol, but your AR's, PCC's, shotguns and even that lever gun hanging in your rear window.
The new night vision model (NV) is compatible with night vision optics, thanks to brightness settings that can be finely tuned to match the sensitivity of your devices, without giving away your position. This is a highly advantageous feature for professionals, and sportsmen alike. One of the features we love about the DeltaPoint Pro ($650) is the ability to swap batteries without removing the sight from the platform, thanks to a top loading compartment. See it at your dealer, or for more info. contact Leupold & Stevens; Tel.: (800) LEUPOLD; Web: www.leupold.com.