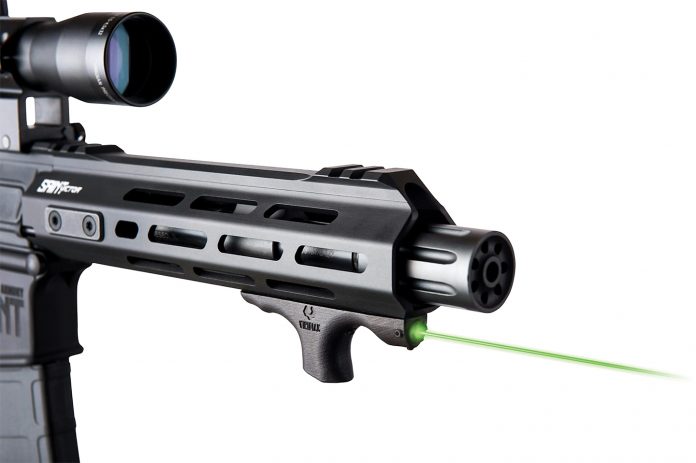 Viridian Weapon Tech HS1 Laser Hand Stop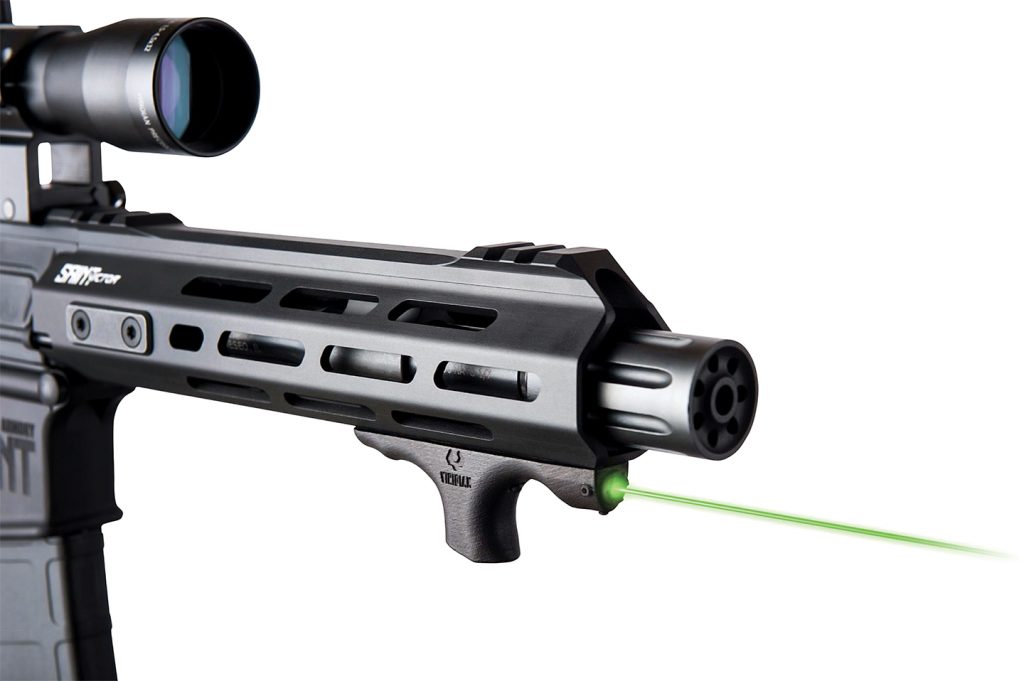 Hand stops are the modern equivalent of the once-popular vertical forward grip and provide the same benefits, albeit in a more streamlined package. The hand stop offers a low-profile design that creates plenty of leverage to better control your firearm during recoil, while also offering consistent hand placement. For those very short guns, the latter is an intelligent choice, if you value your digits. Plus, even though the BATF opines no to vertical grips on AR-pattern pistols, they say yes to hand stops — at least as of today.
Viridian concluded the low-profile hand stop was an appropriate place to integrate a visible laser, and created the HS1. We agree. The HS1 ($180) utilizes M-LOK mounting, so installation is not only quick and easy, but — most importantly — it's secure. Grip pressure activation buttons are molded within the body of the HS1 and can be activated using a variety of grip styles. The high visibility green laser is quick for the eye to pick-up, even during high-noon on a sunny day, and it offers plenty of windage and elevation adjustment to get you on target and keep you on target. See it at your dealer, or for more info. contact Viridian Weapon Technologies; Tel.: (800) 990-9390; E-mail: [email protected]; Web: www.viridianweapontech.com.