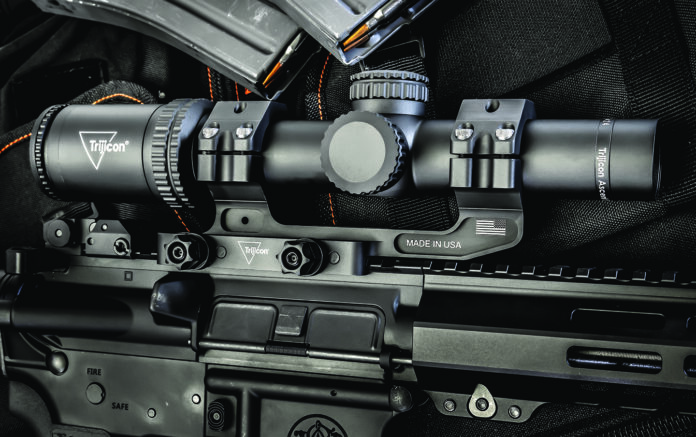 Trijicon Q-Loc Cantilever Optic Mounts ($350)
One of the easiest ways to ensure disappointment with your new ultra-high-end glass is to mount it in a set of budget rings. Failure will occur once the rough handling starts and your rifle is exposed to field conditions. We see this time after time; it's a sure sign of an amateur with more money than sense.
How durable and reliable your optic solution will be starts with the mount you choose. Thankfully, not only do solid aftermarket options exist, but optic manufacturers like Trijicon have substantially upped their game in the factory-offered mounting solutions. Not to blow sunshine up Trijicon's skirt, but the company has a proven history of offering above-average mounting solutions for their optics, and they've knocked it out of the park with the release of their new Q-Loc Cantilever optic mounts.
Constructed of 6061-T6 aluminum, the Q-Loc offers an easy-to-use one-handed toolless mounting system and will return to zero if removed and then reinstalled in the same rail space location. The spring-loaded design allows for constant retention and will maintain zero even if the knobs are not tightened. Several different heights are available, ranging from 1.06 to 1.59, accommodating 30mm and 34mm maintube diameters. For more information, contact Trijicon; Tel.; (800) 338-0563; Web: www.trijicon.com.