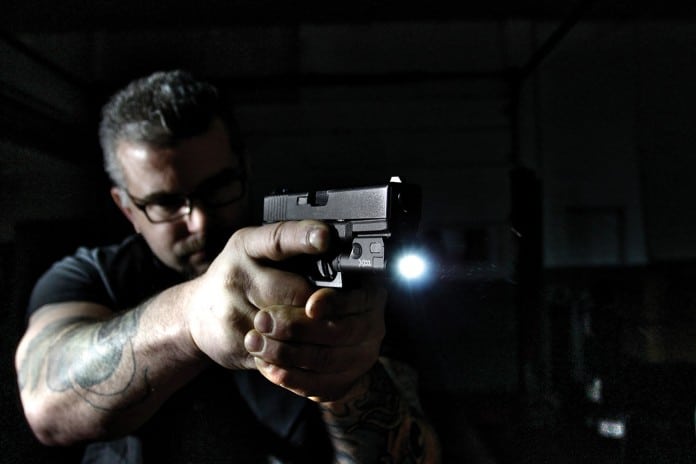 Small and light meets lumen-might
---
While weapon-mounted lights seem to get more powerful and durable with each passing year, they haven't seemed to shrink in size…until now.
SureFire's new XC-1, while small, changes the game in a big way. This new purpose-built pistol light fundamentally transforms the weaponlight concept as it relates to personal-defense handguns, and legitimizes its use in the confines of deep concealment.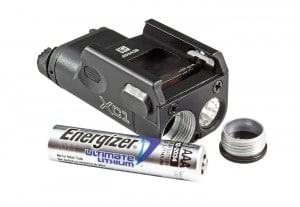 Based on its outstanding level of utility and many other attributes, loyal readers of On Target will remember us giving the new XC-1 an Editors' Choice Award in this past issue. We felt these attributes needed some elaboration, so here is the extended version.
In a nutshell, the new XC-1 Ultra-Compact LED pistol light ($299) is a super-small and eminently rugged source of illumination for any rail-equipped defensive pistol (or rifle) that could possibly need to be employed after dark. The XC-1 defines a new class of small, lightweight and powerful weapon-mounted lights, and in a concealed-carry-pistol application, it will ride virtually unnoticed when inside the waistband, and create zero perceptible "printing" outside the waistband.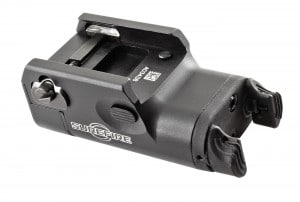 The fact is that night sights are only useful in low light conditions where you can see your target. In the dark, all you can see is your sights. If you can't see your target, you're not going to hit it. That is why a source of white light illumination is crucial for target identification in situations where ambient light alone is not adequate. Preferably, that illumination comes from a weapon-mounted unit that you don't have to fumble to find or dedicate a hand to deploy. If it is a big, bulky, and difficult-to-conceal weaponlight, chances are it won't find a home on your concealed-carry handgun.
None of these drawbacks are present on the XC-1.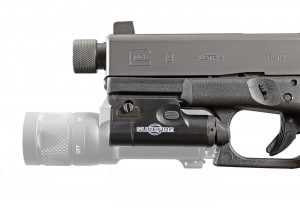 Keeping your carry rig light and low-profile are key. The Surefire XC-1 not meets these criteria,it is also amazingly powerful for its size. The SC-1 features a high-performance, 200-lumen MaxVision LED beam with a special multifaceted reflector that produces an evenly distributed pattern (no bright center) for maintaining optimal situational awareness and identifying threats at close range. Stretching the distance out to 50 yards and slightly beyond, all testers were able to easily and accurately identify a target and make a threat assessment (if these were not defenseless steel-plate targets) in pitch-black darkness using the XC1. That is more than adequate performance for a defensive handgun. For testing, we mounted the XC-1 on a Glock 19 and paired it with Raven Concealment Systems' OWB Phantom Kydex holster molded specifically for the gun/light combo. Raven is one of the few companies currently offering a holster that will accommodate the XC-1. Fortunately, they are also one of the best options in the business. Check them out at www.rcsgear.com.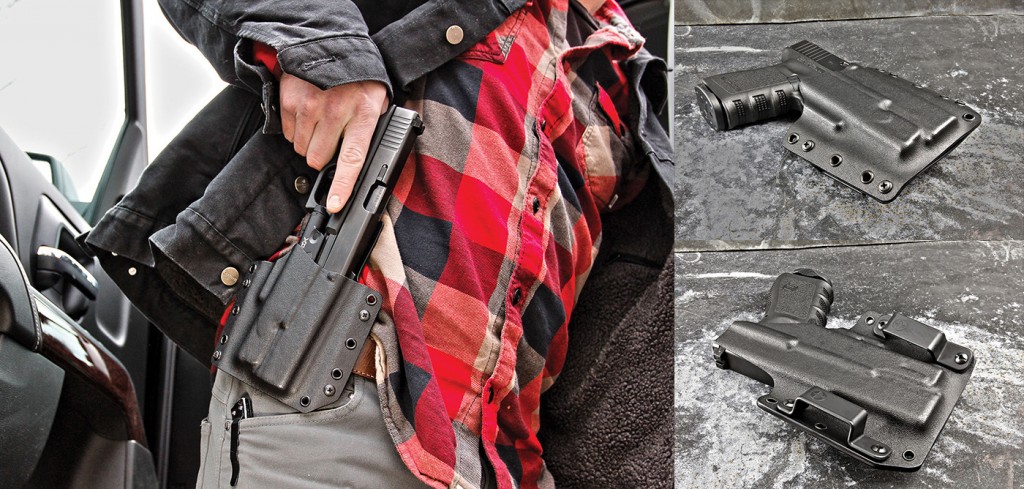 Machined from aerospace-grade aluminumand powered by a single AAA battery (included, runtime 1.5 hours), the XC-1 measures only 2.375 inches long by 1.10 inches wide, and projects down from the rail only 0.75 inches.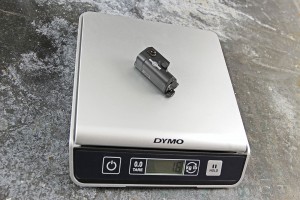 "Loaded weight" (with battery) is a scant 1.60 ounces. The light has a constant-on function, plus left- and right-side mounted momentary switches at the rear, making it truly ambidextrous.
In sum, the SureFire XC-1 removes any and all excuses not to mate your rail-equipped carry gun with a weaponlight. See the new XC-1 in person at your nearest SureFire dealer, or for more information contact Surefire, LLC; Tel.: (800) 828-8809: Web: www.surefire.com