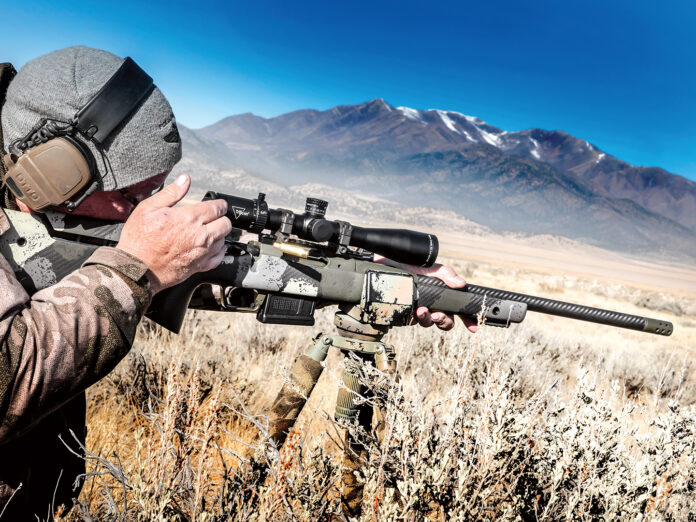 Springfield Armory 2020 Waypoint Rifle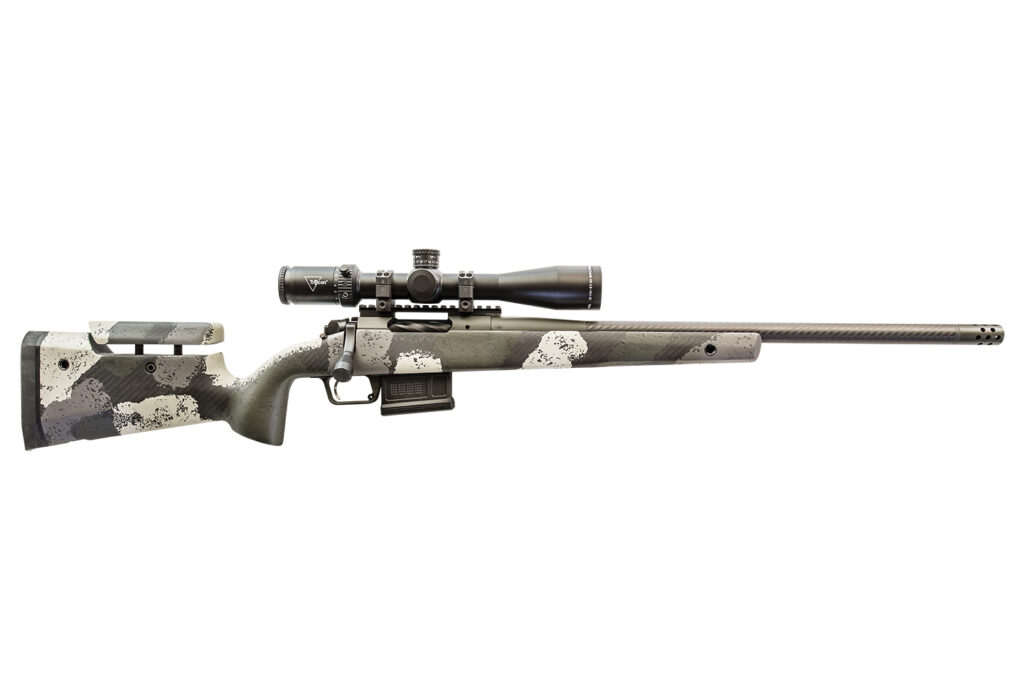 Simply outstanding from buttpad to muzzle
Bolt rifles have always had steady demand. The advent of the M1A and AR altered that quite a bit, and while semi-autos remain popular, the pendulum has started to swing the last few years. Major gun manufacturers are making bolt rifles or have partnered with someone that does. Manufacturing costs and tolerances make them stronger, more accurate, easier to produce and less costly. It was time for Springfield Armory to join that party, and they did it with an excellent offering, the Waypoint 2020. Is it an all-new concept? Not really, but why reinvent the wheel? What this rifle offers are 100% U.S. manufacture, excellent value and quality on a known platform using the latest materials and manufacturing techniques, starting at $1,699. And that is hard to beat!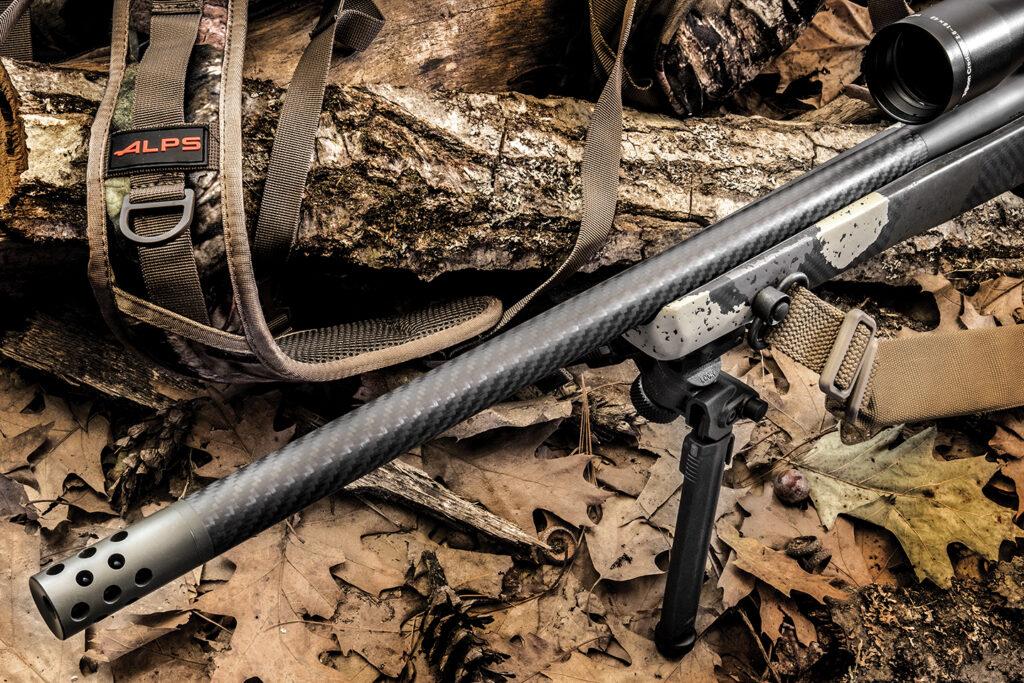 Waypoint receivers are machined to precision tolerances from stainless steel with an integral locking lug, pinned top rail, enlarged ejection port and low-profile side mounted bolt stop. EDM-cut raceways keep the bolt tight but also smooth, providing flawless feeding from an AICS detachable box magazine (capacity varies by cartridge). Fluted with dual locking lugs and cocking cams, it can be disassembled without tools. The bolt handle is removable and the firing pin design results in one of the fastest lock times on the market today. Barrels are either fluted stainless or a BSF carbon-fiber wrapped barrel, each with a .75 MOA precision guarantee. On Target's test rifle used the carbon-wrapped, 22-inch, 1:8 twist barrel (adds $576) chambered in 6.5 Creedmoor (.308 Win., 6mm Creedmoor and 6.5 PRC are also available). Threaded at 5/8"x24 TPI, a radial muzzle brake and thread protector are included. Triggertech's Frictionless Release Technology provides a crisp, clean and repeatable trigger break that's adjustable for pull weight from 2.5 to 5 pounds.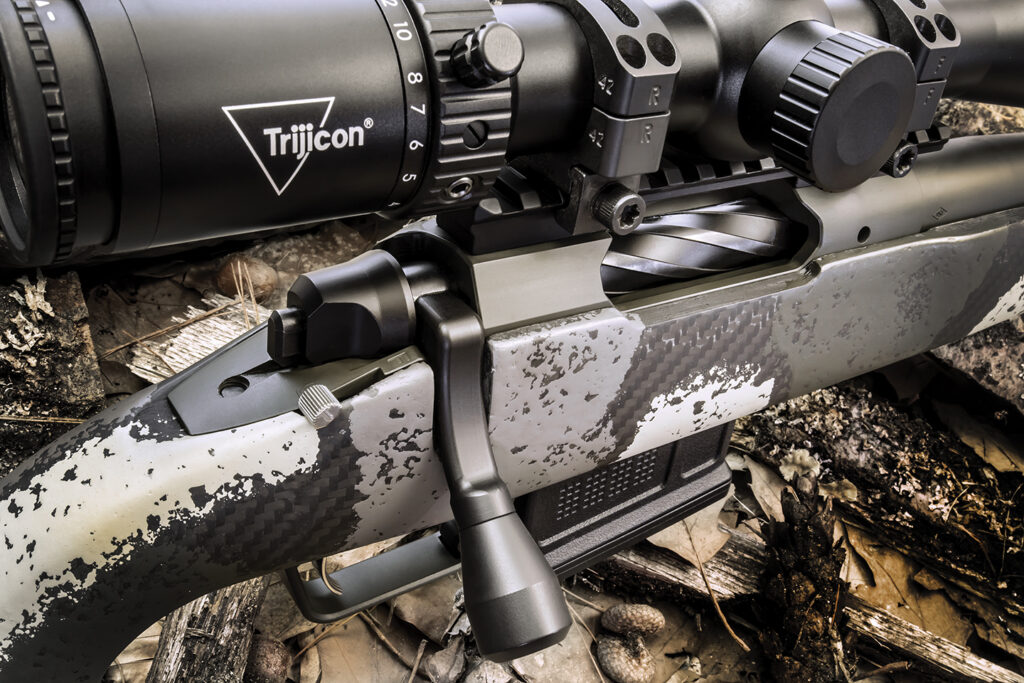 The stock is an AG composites carbon-fiber model with a Pachmayr Decelerator recoil pad installed. Each is handmade and pillar bedded, with the empty weight of the rifle being as little as 6 pounds 9 ounces. Each stock is custom painted in either Evergreen or Ridgeline camo with fixed or adjustable combs (a 3-axis adjustable comb adds $126). There are five strategically placed QD sling swivels receptacles on the stock and M-LOK compatible slots on the bottom for a bi-pod if needed. Each rifle ships in a nylon case with one polymer detachable box magazine.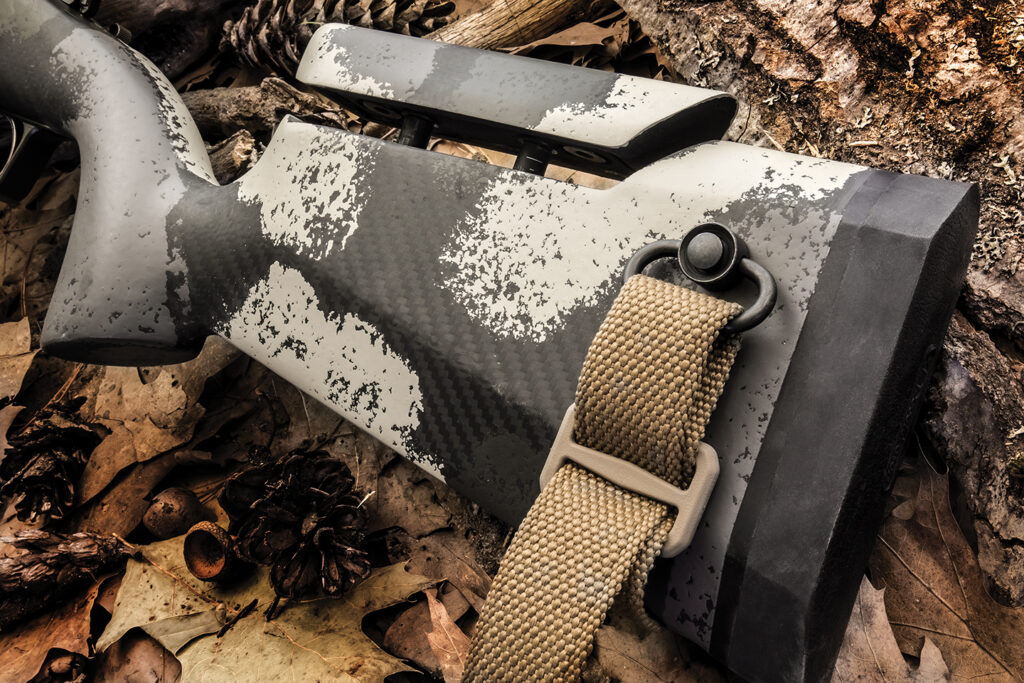 We equipped our test rifle with a Trijicon Credo 2.5-15 x 42mm scope mounted in a set of Farrell Industries rings. It is available with a Mil-Dot reticle or MOA (HX) mounted in the second focal plane. The glass is clear, bright, and consistent edge to edge. Low profile, light but strong, it is an excellent all-around scope with a retail price of $1299. Precision machined from solid billet aluminum, Credos are true, matched, and nicely built.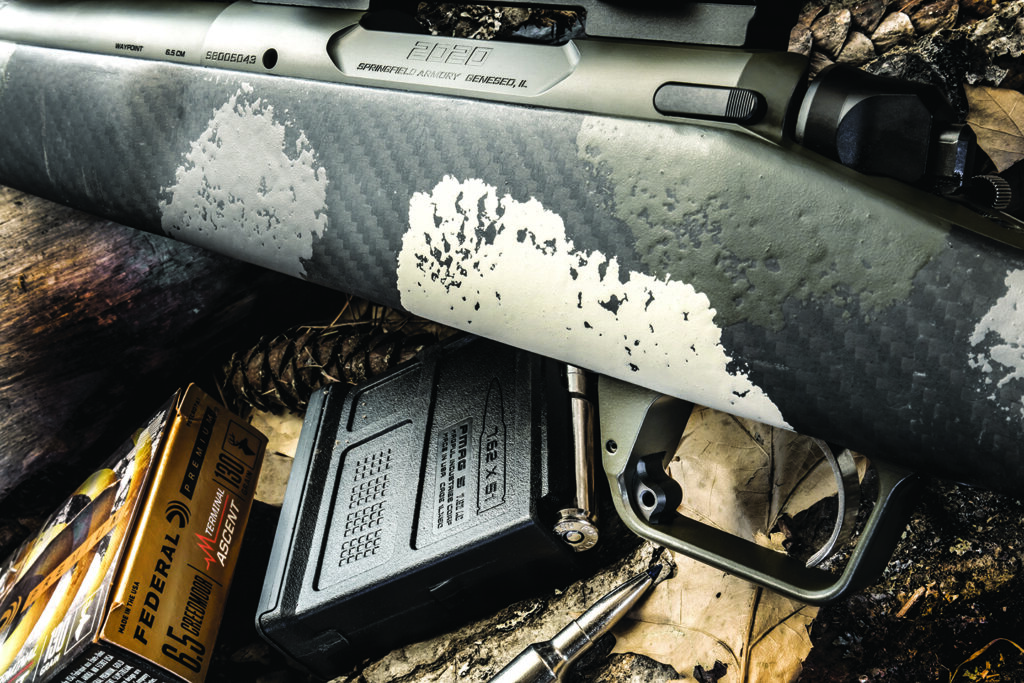 Accuracy was excellent during testing, with our best group coming from Black Hills Gold loaded with the Hornady 143-gr. ELDX bullet, measuring just under 0.5 MOA. Nothing we tested fell outside Springfield's 0.75 MOA guarantee, and most groups were under 0.70 inches. Group testing was performed using the muzzle brake, with the addition of a Dead Air Silencers Nomad-30 suppressor. Balance was excellent with or without the suppressor. There was no perceptible impact shift from barrel heating on 10 round strings at 300 yards with the BSF barrel.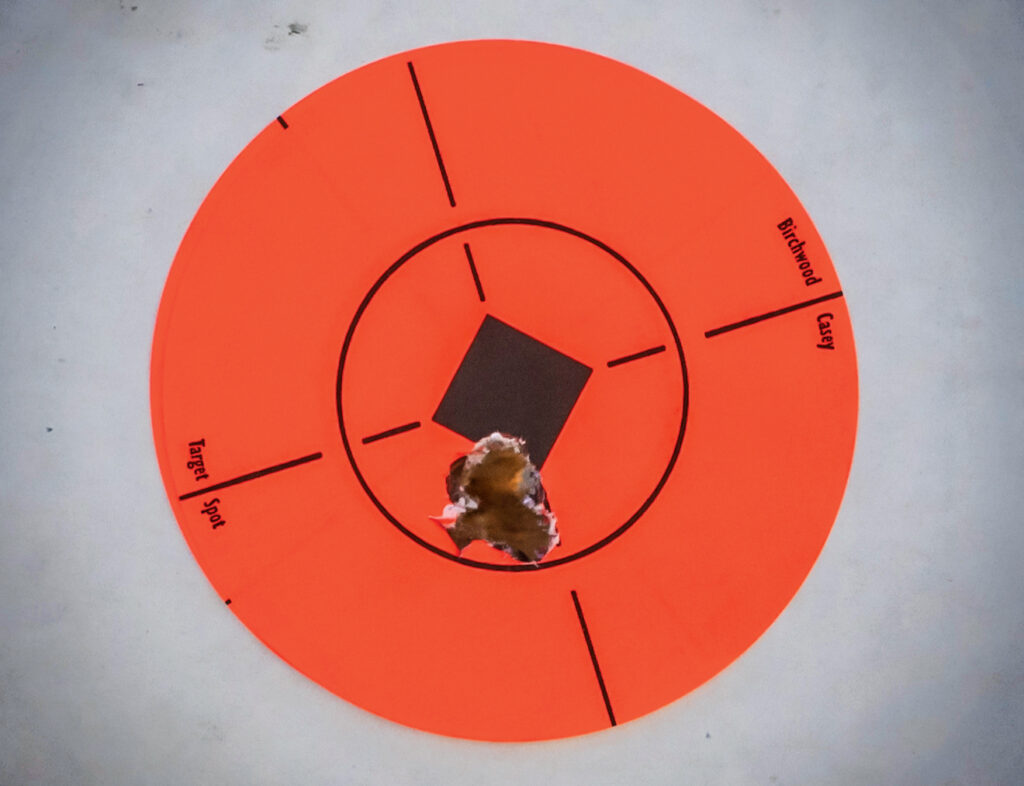 The Waypoint 2020 fit nicely in my Eberlestock X1A3 pack, was comfortable to carry, and set up on my tripod quickly. Blast at the shooter is minimal using the supplied brake; it's loud, but there is a noticeable reduction in felt recoil. Suppressed, it remained easy to shoot, well balanced and plenty quiet for hunting without hearing protection.
Bolt operation is smooth and tight with zero wobble and zero binding with just the right amount of lift pressure and a bolt knob that was easy to grab onto. Ejection was consistent no matter how hard we ran the bolt, and there were no issues feeding from four different AICS magazines, including a double stack Accurate-Mag. The stock is very solid, and it feels handmade—no fantastic plastic here. Overall, the Waypoint 2020 feels very much like a custom-built precision rifle.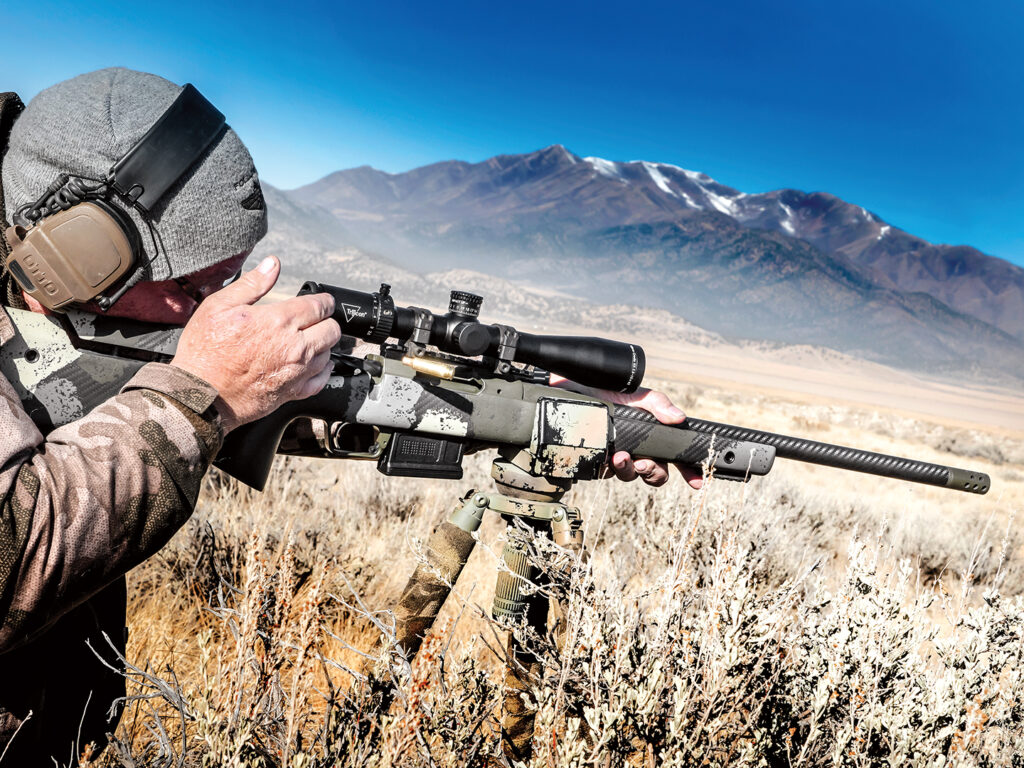 This rifle has many features you expect to see on rifles at twice the price—namely the carbon stock, carbon wrapped barrel, fluted bolt, stainless steel action—all built to very tight tolerances. Accuracy is excellent and you're left feeling like you bought a $5,000. custom precision rifle for $2,399 (the actual cost of our test configuration). I liked the 2020 Waypoint enough to order one in 6.5PRC for myself. If you want an out-of-the-box precision rifle for hunting, duty work or just plain fun on the range, look no further than this one. See the 2020 On Target Editors' Choice Award winning Springfield Waypoint 2020 rifle at your nearest dealer, or contact Springfield Armory; Tel.: (800) 680-6866; Web: www.springfield-armory.com—Dave Bahde