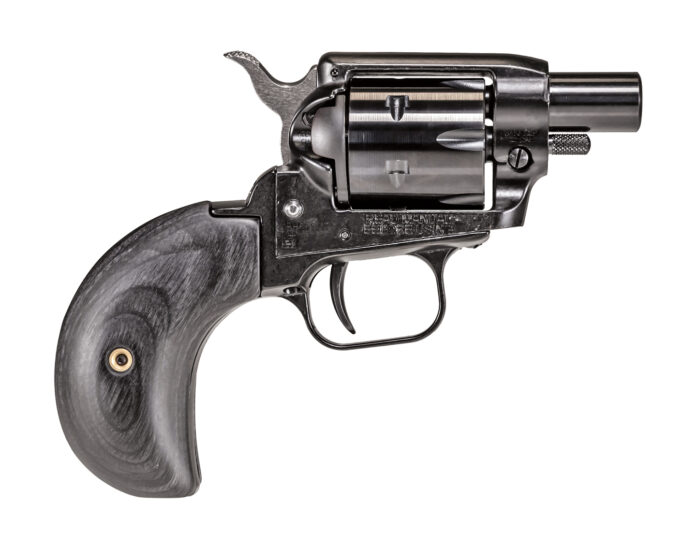 Heritage Barkeep Boot ($196.80 to $205.38)
There is nothing new under the sun, or said another way, what is old is new again. People's interests are cyclic, and we find it no surprise that late 1800-era firearms are seeing a resurgence in popularity. Just take one look at the tactical lever-gun courses popping up and the litany of accessories being produced, and it becomes tough for many to ignore, us included. We grew up watching old westerns, and it's pretty cool to see what modern manufacturing can do for these classic arms.
One such example is Heritage's line of cowboy-action revolvers, especially its Rough Rider series. One that caught our eye was the 1-inch-barreled, "up close and personal" Barkeep Boot .22LR, which delivers the familiar operation and quality construction of the Rough Rider series single-action revolvers on which it is based. This includes a hammer firing system, manual safety, classical notched rear sight, black oxide barrel, frame, and cylinder finish. This model is offered with either gray pearl grips, black-laminated wood grips, or black-laminated wood grips with a laser-engraved rattlesnake depicted on either side. All revolvers come with a custom Heritage wood-handled ejector rod for removing empty cartridge cases, which is quite cool. For more information, contact Heritage Manufacturing; Tel.: (229 )515-8099; Web:  www.heritagemfg.com.