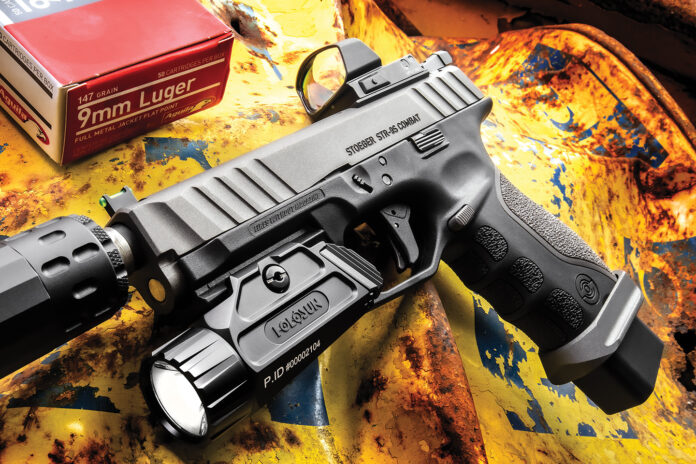 Stoeger STR-9S Combat
By: Dave Bahde
Rugged, well built, and above all, affordable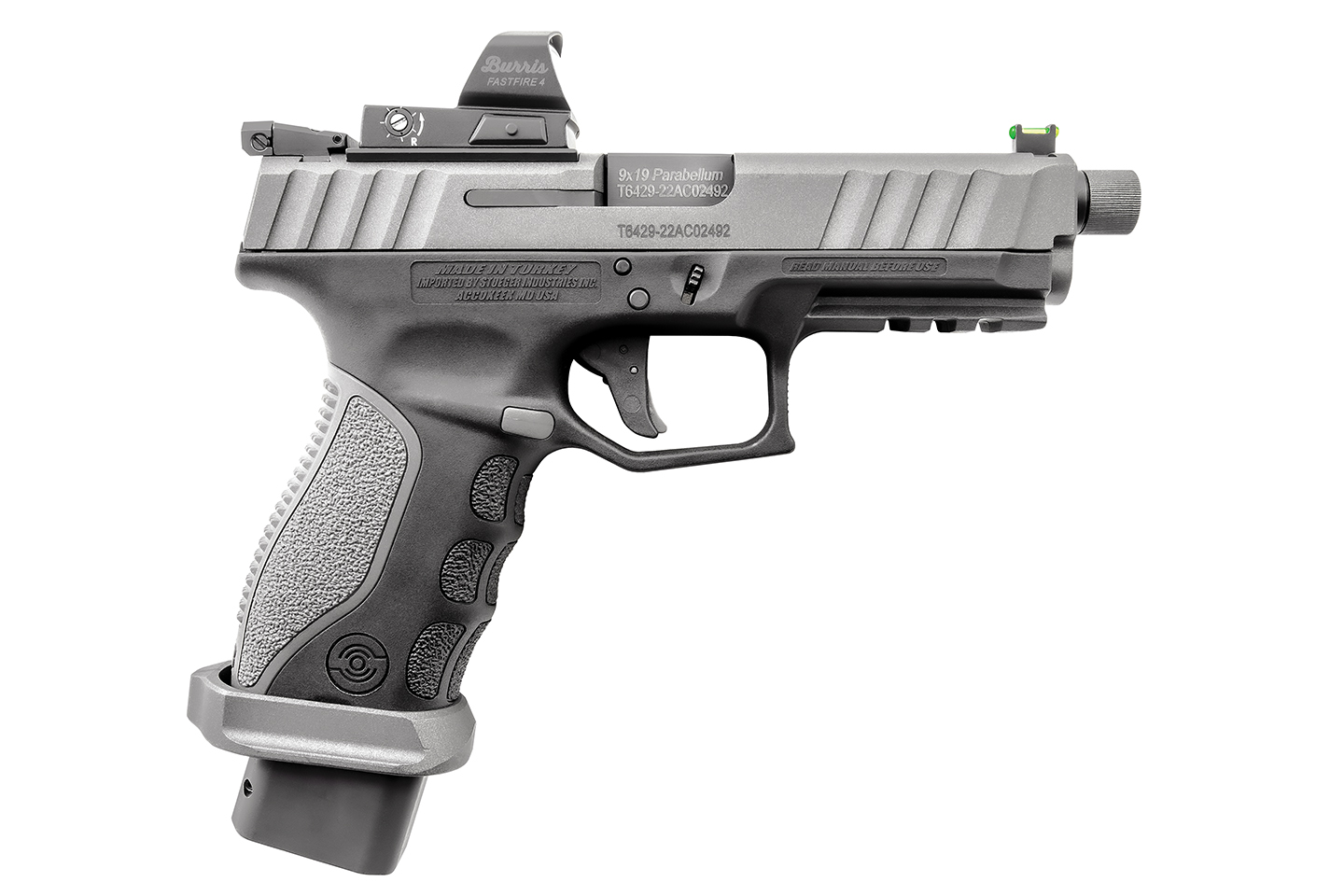 Over the years, I've had the opportunity to test a number of firearms manufactured in Turkey, including both shotguns and pistols. For many, just the thought of a Turkish-made gun conjures up images of someone hammering away on something in an open-air street shop. Nothing could be farther from the truth today, however. Having toured a state-of-the-art manufacturing plant in Turkey several years ago, I know firearms coming out of this country are often made using the same state-of-the-art machining processes as anyone here in the States. Their designs tend to be simple but remain well-built, rugged, reliable, and accurate. Above all, they are affordable, allowing those incapable of spending thousands of dollars to enjoy a well-made firearm. One such company building well-made firearms in Turkey is Stoeger, and having already tested a couple of their shotguns and pistols, I was looking forward to putting the focus of this article through its paces — the Stoeger STR-9S Combat.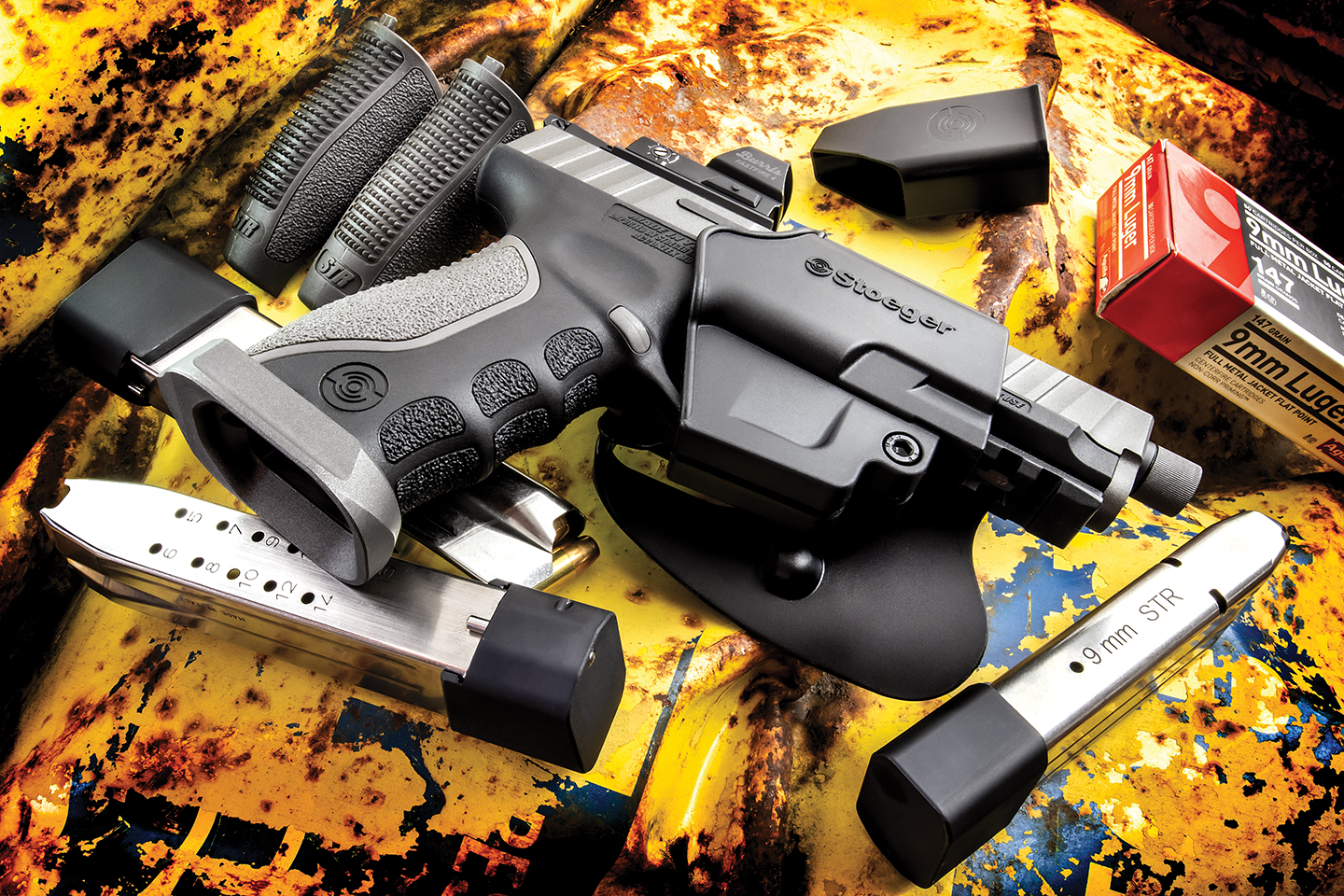 Stoeger STR-9S Combat
Stoeger's STR-9S Combat represents what would be a typical competition or even tactical / defense pistol. The pistol is striker fired with a full-sized polymer frame and Nitride hardened slide with cocking serrations front and back. The barrel is 5.18 inches long and threaded to the standard 1/2×28 thread pitch to accommodate a suppressor or other muzzle device. Optic-ready, it includes plates to mount most red-dot sight platforms. Sights are tall with green fiber-optic inserts in both the front and the adjustable rear; they will clear most 9mm suppressors but will not co-witness with all red-dot sights.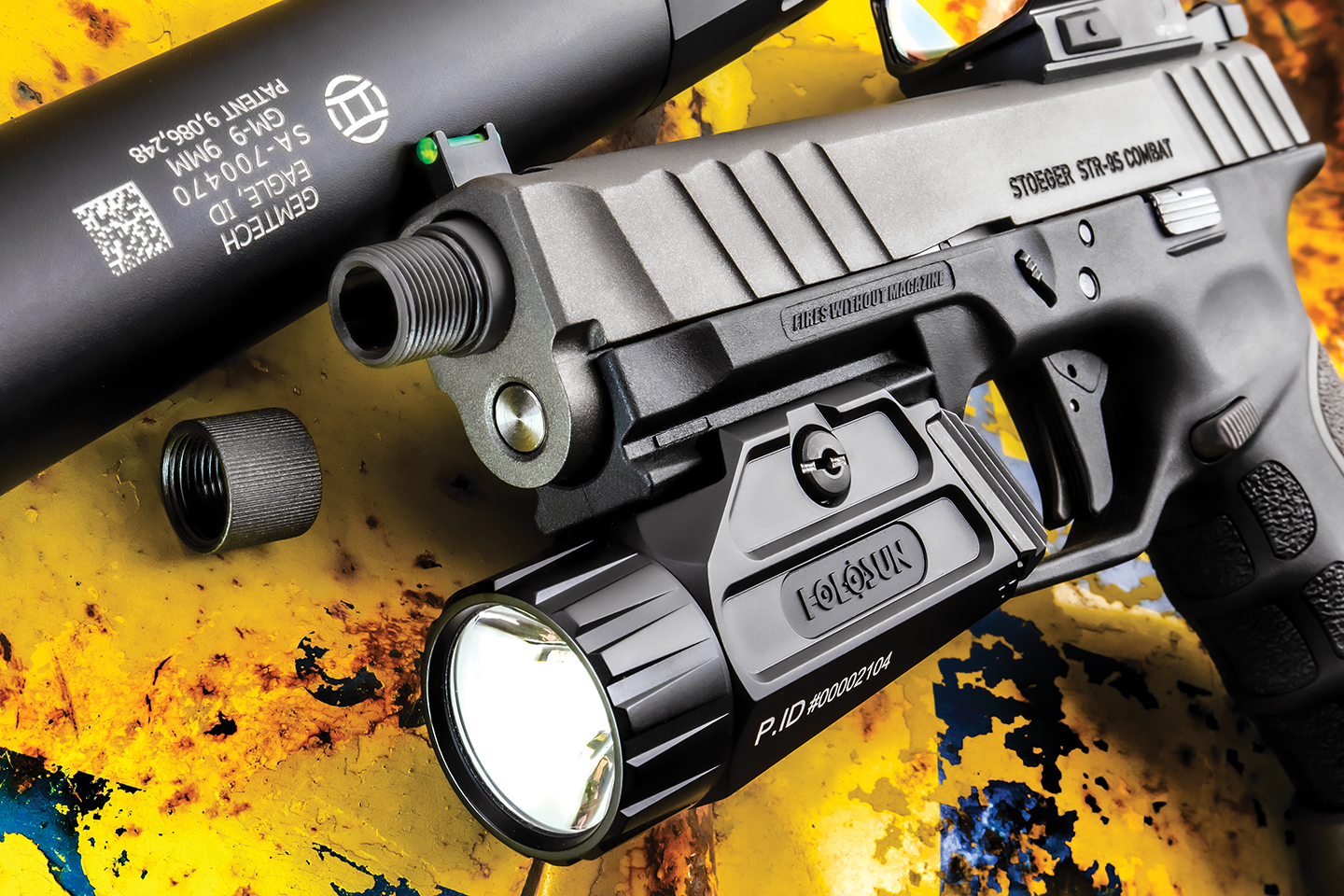 The grip features texturing at main contact points, is nicely contoured, and includes an extended magwell funnel that works well in conjunction with the pistol's 20-round magazines and their aluminum five-round extensions. The slide stop and magazine release button are both serrated, and the latter can be reversed as needed. The trigger is crisp and predictable, and though light, not overly so. A Picatinny dust-cover rail up front accommodates lights and other accessories. The STR-9S ships in a hard case with three 20-round magazines, a muzzle-thread protector, optic plates, three replaceable backstraps for hand fitment, a polymer OWB paddle holster, and a magazine loader. My test pistol came with the Tungsten Cerakote slide for a nice two-tone finish. Burris Optic's latest FastFire 4 RDS was used throughout testing and provided four different reticles and a large sight window for faster target acquisition. Its battery lasts up to 26,000 hours on a medium brightness and is changed from the top, with no need to remove the sight. The dot is brighter and clearer than some and includes auto brightness and shut-off functions. As with all of the FastFire series optics, its mounting pattern is the Doctor Optic footprint.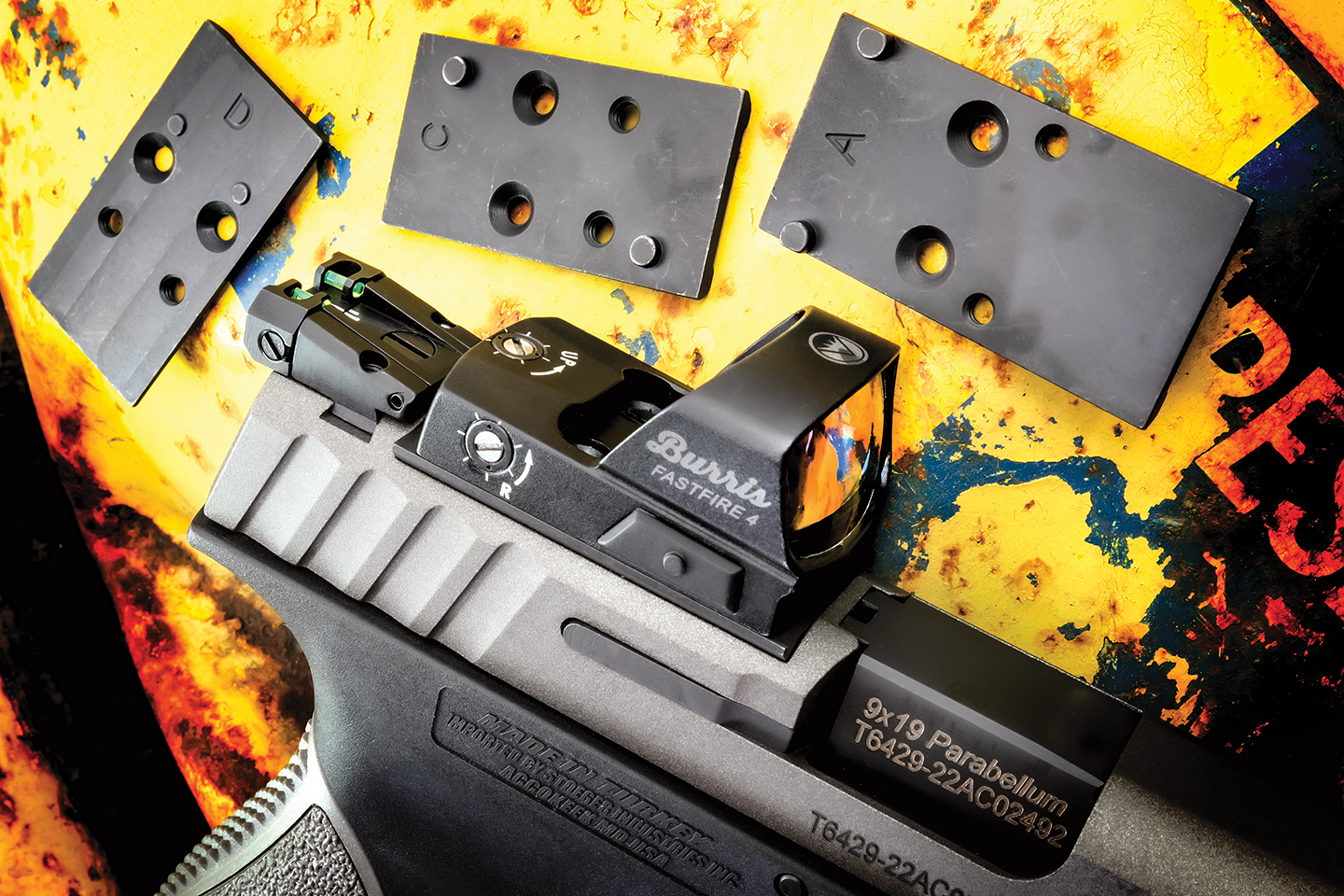 Range Time
As previously mentioned, the trigger was really very good and allowed for some pretty impressive accuracy. The best group of testing came using the Wilson Combat 115 Grain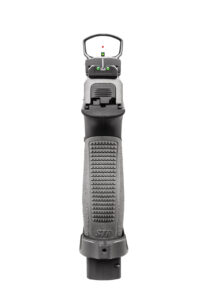 +P load using the Barnes TAC-XP bullet, measuring in at around 1.50 inches at 25 yards. This is an excellent round for most any use, with fantastic expansion and a proven track record. This pistol was very accurate with everything I put through it, and it was also very soft shooting and a ton of fun to run rapid-fire. With the dot zeroed at 25 yards, it produced 2-3 inch groups all day long, shooting off-hand. Using my truck as a rest, I was able to produce first-sized groups at 50 yards using ball ammo, which is about as good as it gets for most shooters. Reliability was spot on shooting unsuppressed; going through about 300-400 rounds, it never suffered a stoppage while feeding it everything from premium defense ammunition to my grab bag "can of ammo" with various types of 9mm ammunition, including some frangible. It just kept running and running, to the extent I wanted to load up and empty the 20-round magazines repeatedly. I have been testing and using FastFire optics since they were introduced, and Burris was one of the first to put the battery compartment on the top. Early models had some issues with inadvertent shutdown, and I was able to break a couple of them, but I have a FastFire 3 that has been running on a G20 10mm for years with no issue. The FastFire 4 is lighter and slimmer and, so far, has held up extremely well. I'm typically not a fan of multiple reticles, but many are, and this one had that capability. Another nice feature of the 4 is the ability to add a screw-on weatherproof "shield" (not included) to create a mostly enclosed emitter. I'm not sure I would trust it on a duty firearm where a closed emitter is desired, but for most anything else, it is probably fine.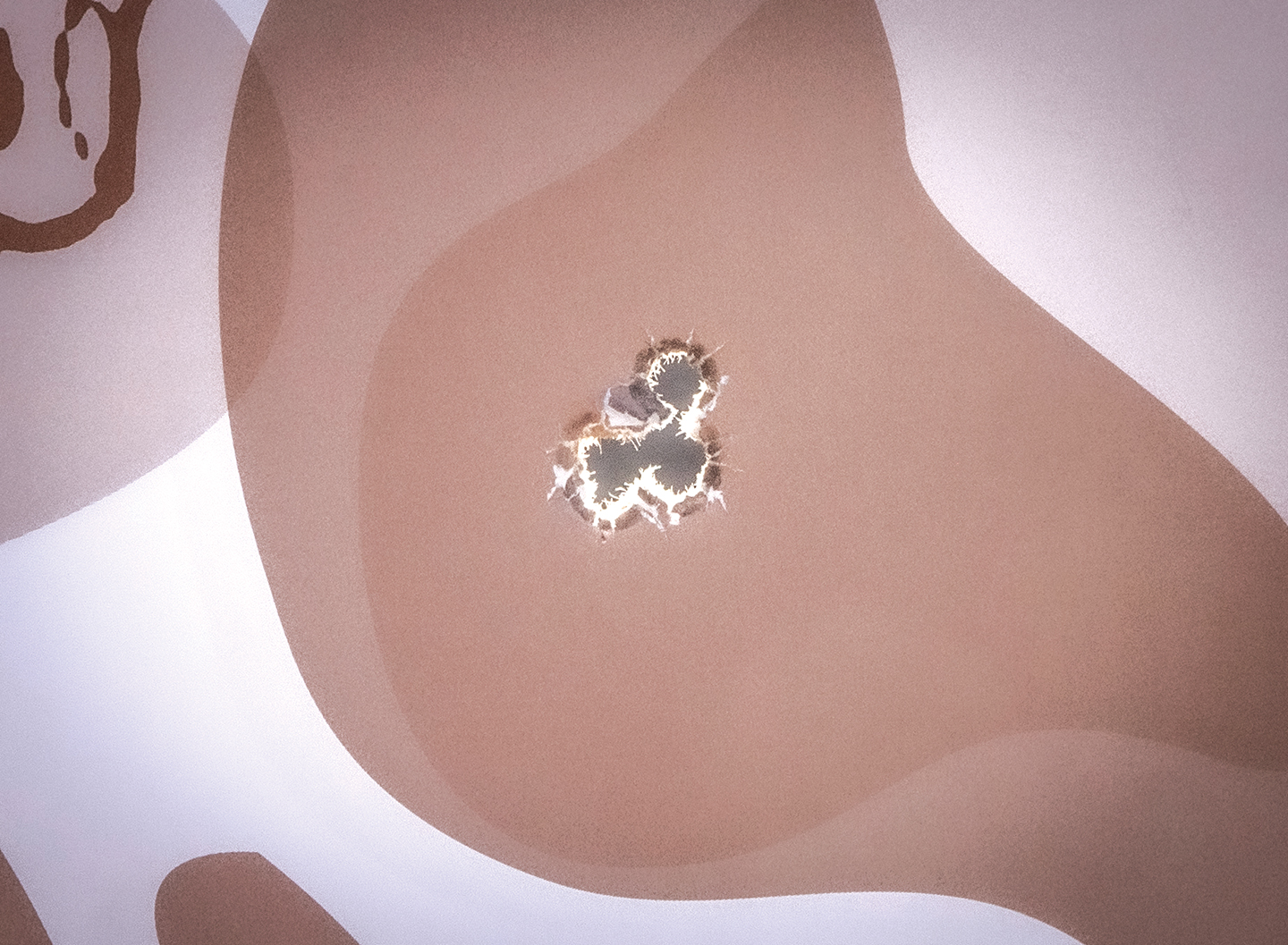 Bottom Line
Shooting the STR 9F reminded me of my first experience with a quality-made Turkish pistol: initial surprise followed by a huge smile after it worked flawlessly. The rear sight is a tad busy and bright for me without the RDS, but that's subjective. These are certainly not Trijicon quality sights, but if they were, it would add $200.00 to the cost of the pistol. Sights did not co-witness with the Burris, but you could use the front sight and the line on the back of the Burris to get you in the ballpark if needed. For some, that is a deal breaker; others don't care. I did not mount any other optics so others may co-witness. All in all, at $629 to $679, depending on slide finish, this is a great pistol that costs less than some RDS slides, putting it within reach for many. See the STR-9S at your nearest dealer, or for more information, contact Stoeger Industries; Web: www.stoegerindustries.com.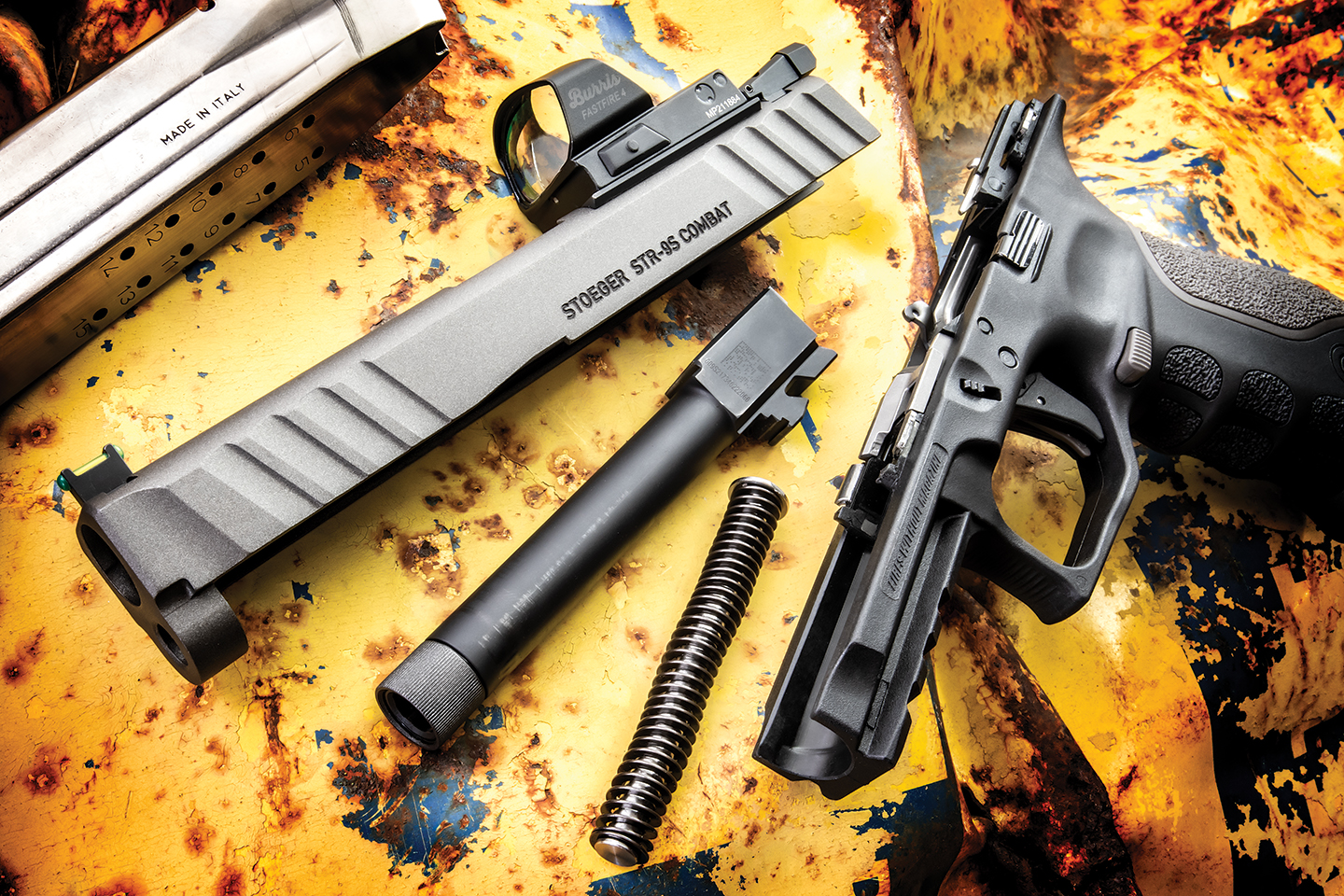 ---
Specifications: Stoeger STR-9S Combat
Action:                                    Striker Fired
Caliber                                   9mm
Barrel Length                          5.18 inches
Weight:                                 26.40 ounces
Capacity                                20 + 1 Rounds
MSRP                                    $629 to $679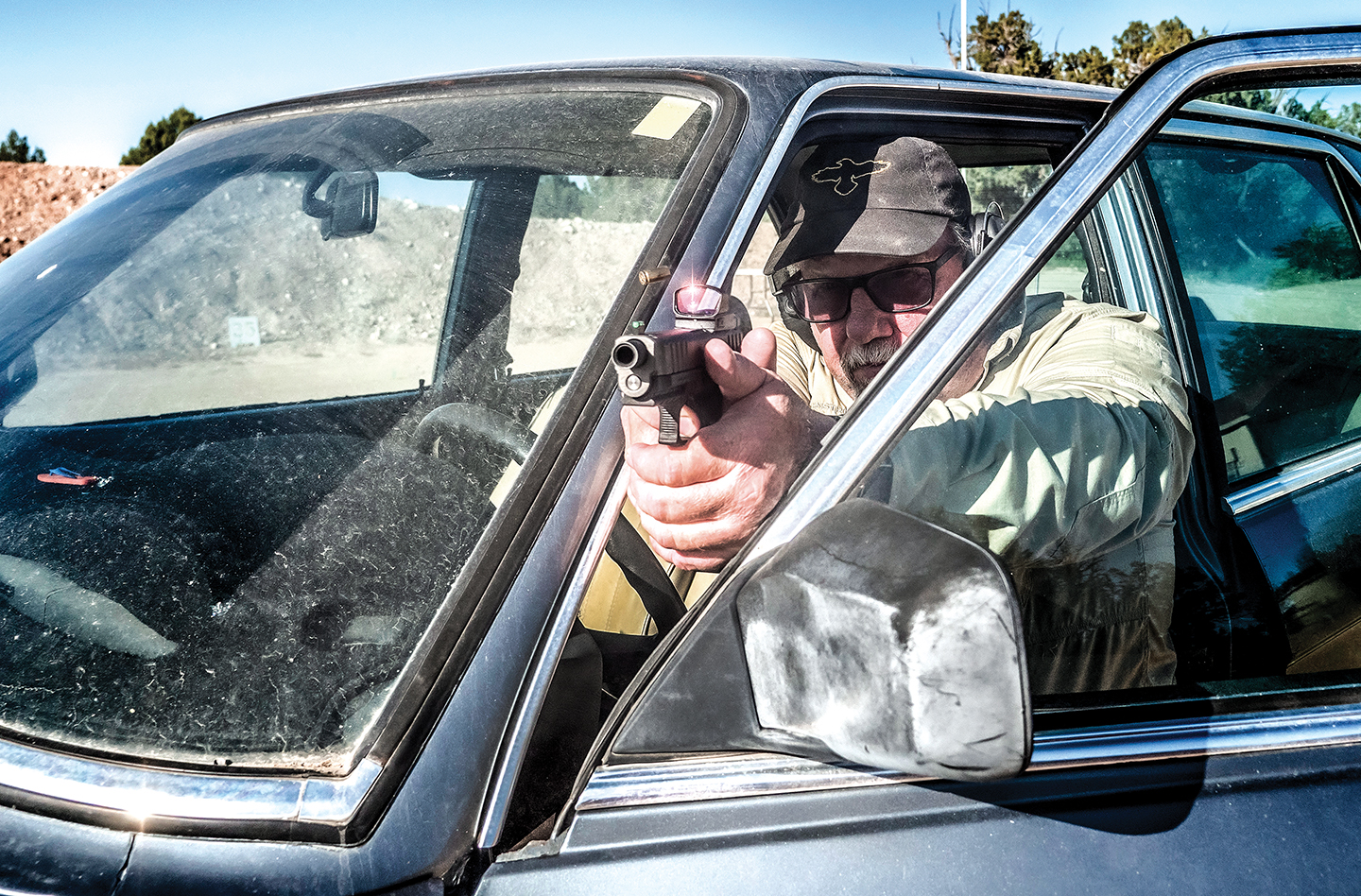 ---
Performance
Ammunition                                Velocity                      Group
Wilson Combat 115 Tac XPD          1,125 FPS                 1.40 inches
Federal 124 Grain +P HST             1,200 FPS                 1.50 inches
Federal HST 147 Grain                  1,050 FPS                 1.60 inches
Hornady 135 Critical Duty             1,070 FPS                 1.70 inches
Groups fired from a bag rest using the back of my truck as a rest. Distance of 25 yards, three five-shot groups for comparison. Velocity in Feet Per Second (FPS) measured with a "Chrony" chronograph.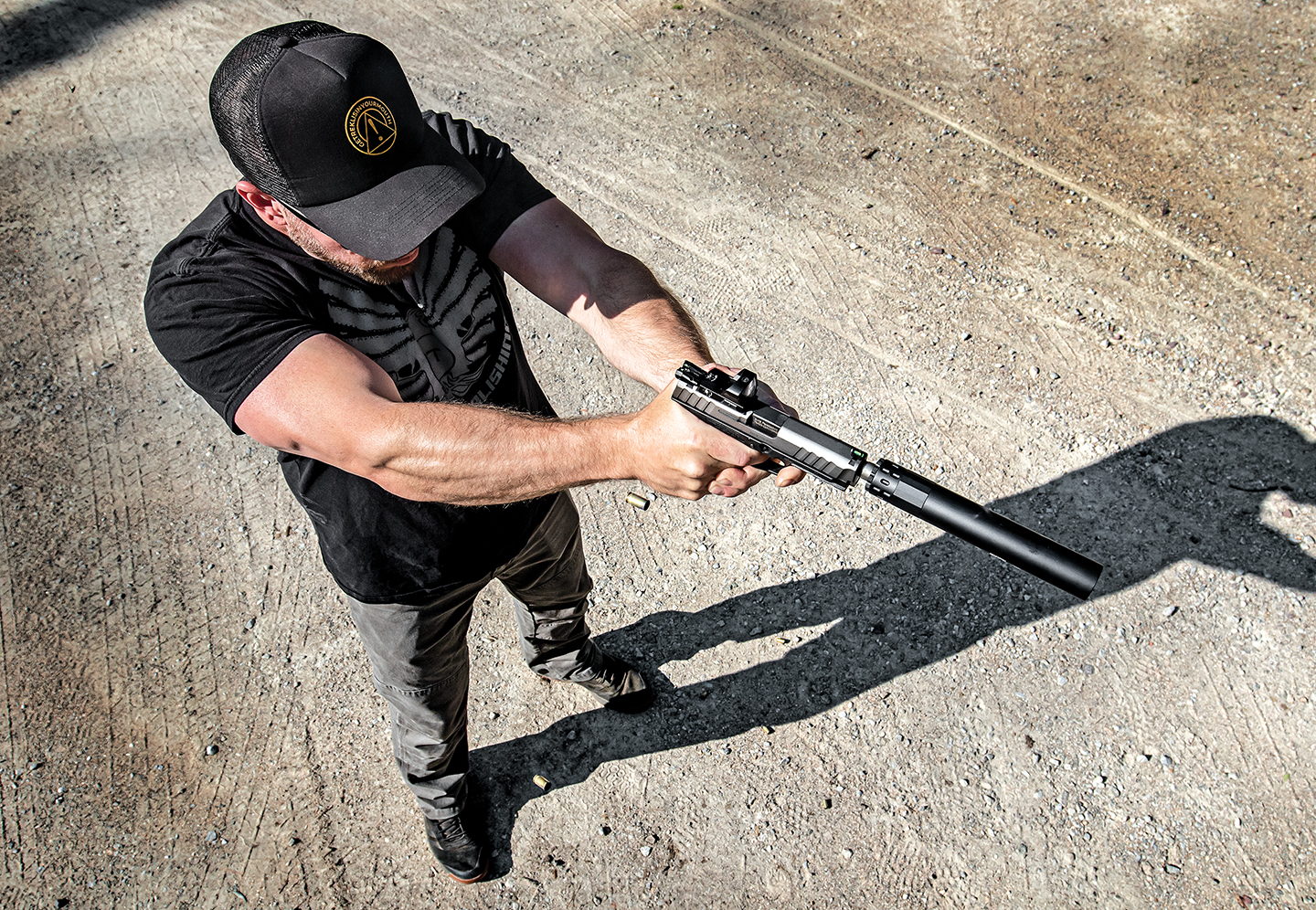 ---