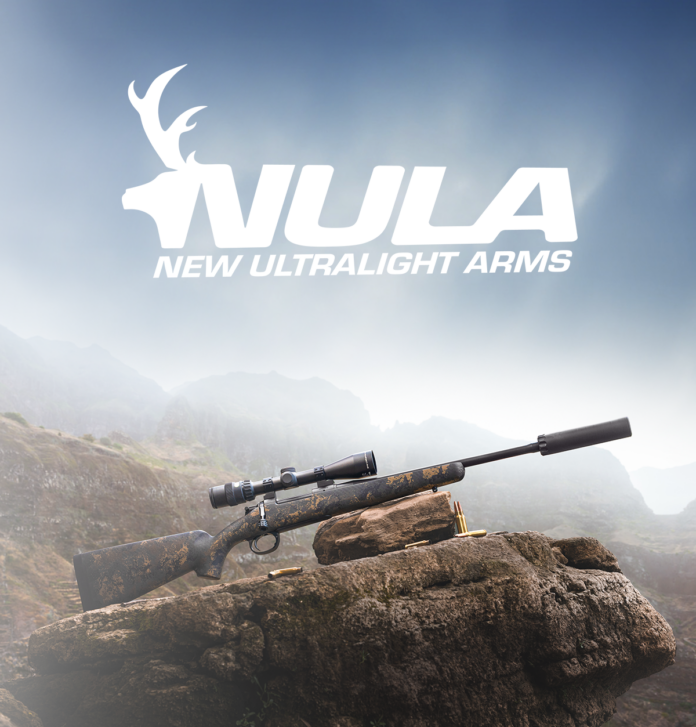 Wilson Combat Launches The NULA™ Bolt Action Rifle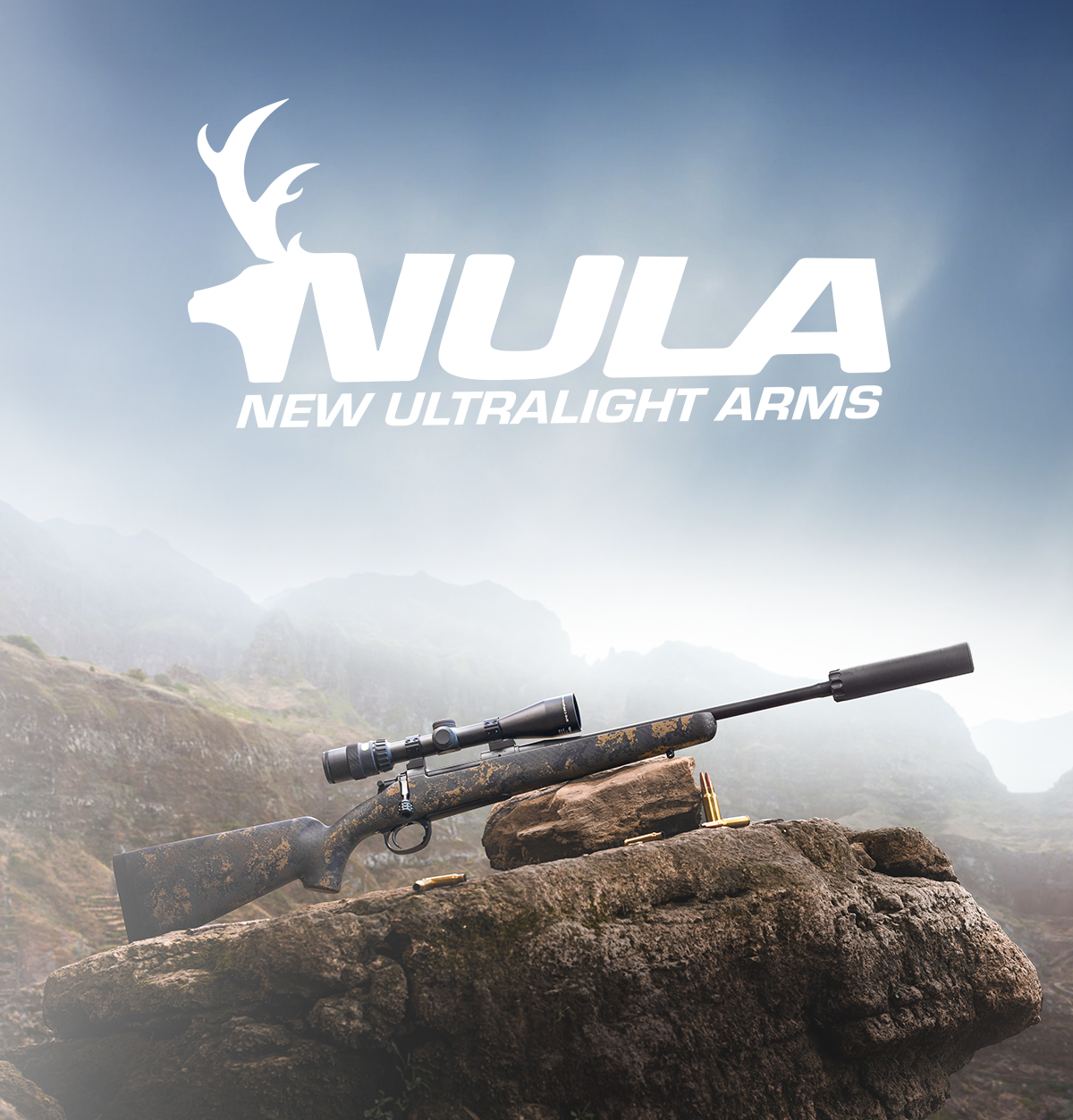 Wilson Combat has spared no expense in developing the new generation New Ultralight Arms (NULA™) line of bolt action rifles. Wilson Combat has taken Melvin Forbes' legendary rifle design and integrated several improvements by leveraging modern manufacturing methods and our 45 years of experience producing industry-leading, quality firearms. The modern NULA™ rifle takes Melvin's time-tested design to the next level of accurate and dependable bolt action rifles. NULA™ will prove to be the future definitive choice in bolt action rifles.
The Wilson Combat NULA™ bolt action rifle is an impressive tool for the avid hunter. This rifle features exceptional accuracy and comes with a sub 1″ MOA guarantee. Weighing in at an incredible 4 to 5 pounds (without scope), it is also one of the lightest – perfect for extended hunts where firearm weight is a factor.

The NULA™ bolt action rifle provides an advantage for any hunter due to its lightweight design and extreme accuracy, giving hunters confidence that their shot will be on target every time. The lightweight construction of this rifle makes it easy to maneuver in the field. Whether you're hunting big game or small varmints, this bolt action rifle provides the accuracy and dependability needed to get your trophy quickly and cleanly.
This top-of-the-line rifle boasts many premium features that experienced hunters will appreciate, including a precision Wilson Combat 416R stainless honed and double stress relieved button rifled barrel, a Timney Elite Hunter trigger that offers a smooth 2.75 to 3.25-pound trigger pull, and a receiver fully machined and EDM cut from 4140 bar stock. All are encased in a unique ultra-lightweight carbon fiber stock that includes reinforced receiver walls for added strength without adding weight.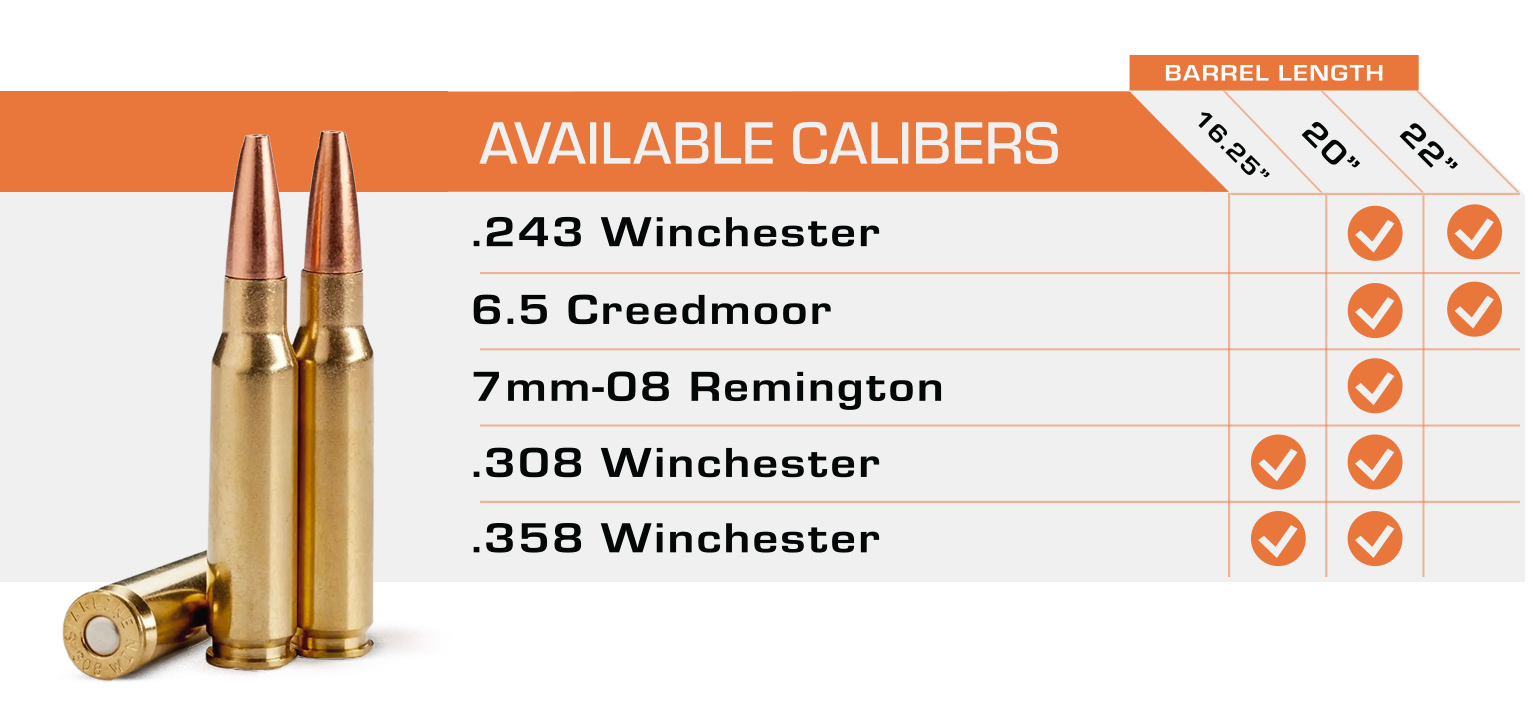 Current caliber offerings include .243 Winchester, 6.5 Creedmoor, 7mm-08 Remington, .308 Winchester, and .358 Winchester, with many more coming soon.
For those looking for a lightweight rifle with superior performance, the Wilson Combat New Ultralight Arms is the perfect choice. Join the legacy that has been built through decades of hard work and dedication – order your New Ultralight Arms bolt rifle today. WilsonCombat.com