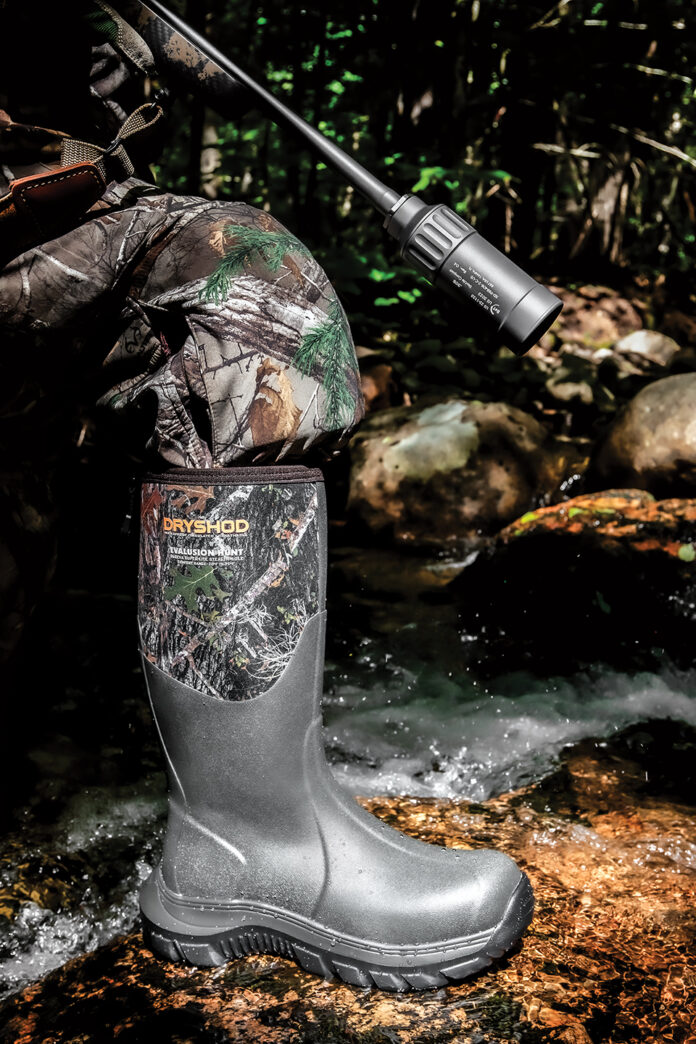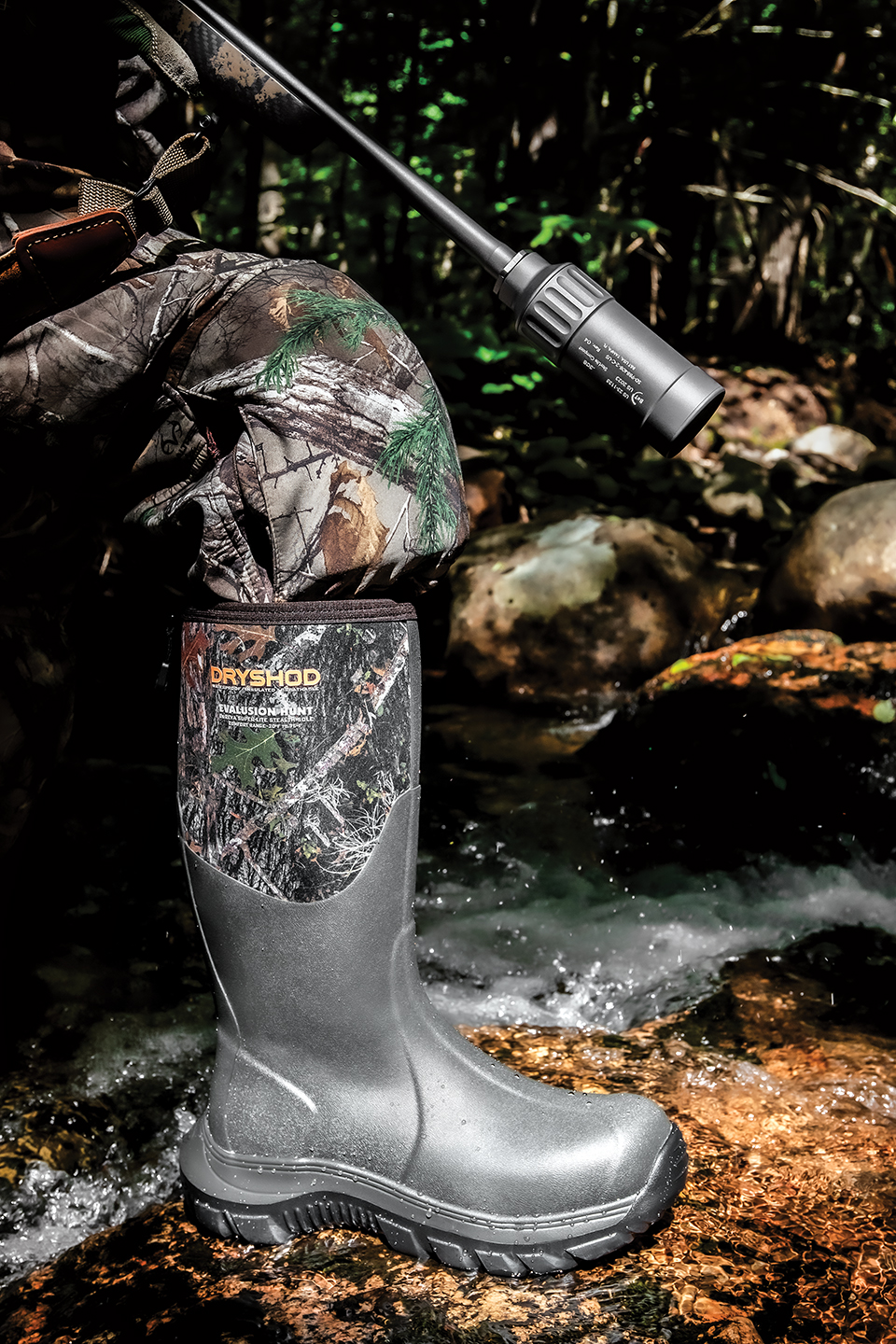 B&T Starlite Compact Suppressor ($NA)
A couple of years ago, B&T USA brought their suppressor line to US shores, disrupting the industry by offering top-quality suppressors at an unusually low price point. When asked, B&T explained that, due to professional entities' global adoption of many of their suppressors, they've recouped much of their R&D and production costs and are simply passing along the savings to the consumer.
For 2023, B&T is now offering its Starlight and Monoblock hunting suppressors in the United States. What makes B&T's hunting suppressors unique, aside from providing excellent sound and muzzle blast reduction in an economical, lightweight, and compact package, is that the product has been designed to seamlessly integrate with every threaded barrel-equipped rifle caliber firearm you own.
B&T produces thread adapters to fit any size barrel thread you can imagine. The Monoblock (magnum rated), Starlight and Starlight compact currently ship with both 1/2×28 and 5/8x24mm adapters. What impressed us the most about the B&T Starlight compact beyond its adaptability — was its performance. For such a short suppressor, we wondered if it was designed to just "take the edge off" a single-shot hunting scenario. Not so; the Starlight Compact was pleasant to shoot on the short 16-inch .308 Win rifle we primarily tested it on and deadly quiet on even shorter .300BLK SBRs. The technology integrated into the Starlight line is based on 32 years of experience producing suppressors for some of the world's best-known Special Operations Forces units. For more information contact B&T USA; Tel.: (813)653-1200; Web: https://bt-usa.com