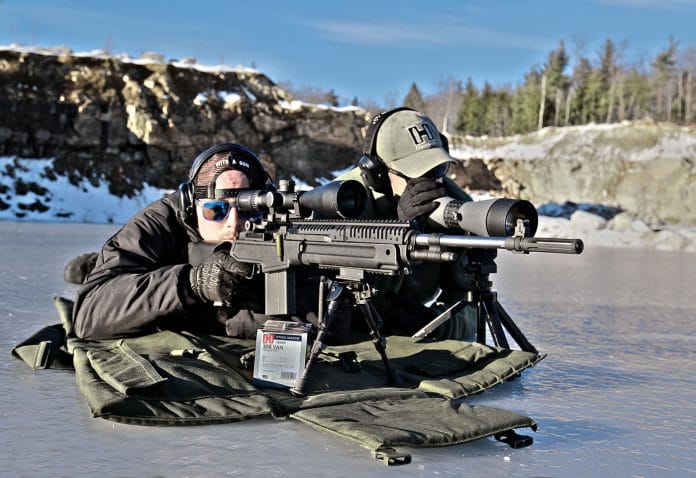 Half-minute of angle accuracy at 300 yards, shoots as fast as you can run the trigger, and has power to spare for most tasks.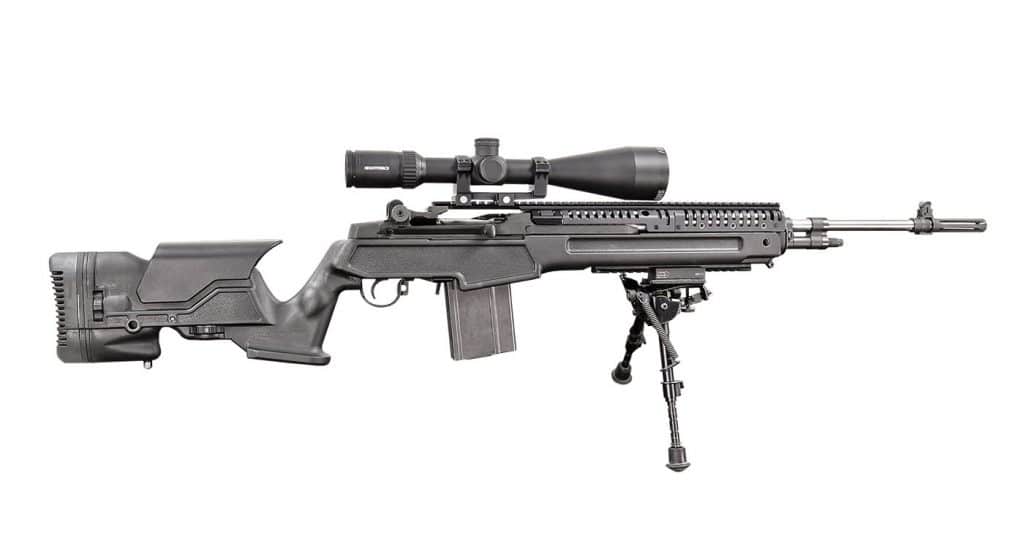 I was a young boy when the U. S. military adopted the M14 rifle to replace the M1 Garand. Reading legendary gun editor Lucian Cary's comments on it in my dad's True magazine, I looked forward to the day I could shoot one. That took a decade or so.
Eventually, I qualified to be issued one for NRA High Power competition through the State Rifle and Pistol Association. I liked the National Match M14 better than the National Match M1 partly because I could reload it faster and seemed less muzzle-heavy, but mainly because its downward-extending 20 round magazine could reach my support hand palm and give me a more stable platform in the tricep-against-chest hold that we all used for off-hand standing position. It won me a few medals, and it made me sad to turn it back in.
Time marched on. Springfield introduced its semi-auto-only clone, the M1A, in the mid 1970s. I tried early ones and wasn't impressed. I saw some that were sweet and some that weren't.
Time marched further on. Springfield listened attentively to constructive criticism from the shooting field. Quality control got better, and more consistent. M1As started winning championships. I wound up buying several over the years, and all lived up to expectations. There are a couple in my gun safe right now.
So, after a glowing review came out of the latest version of the M1A Loaded in another magazine I write for, I ordered one.
It lived up to expectations, too.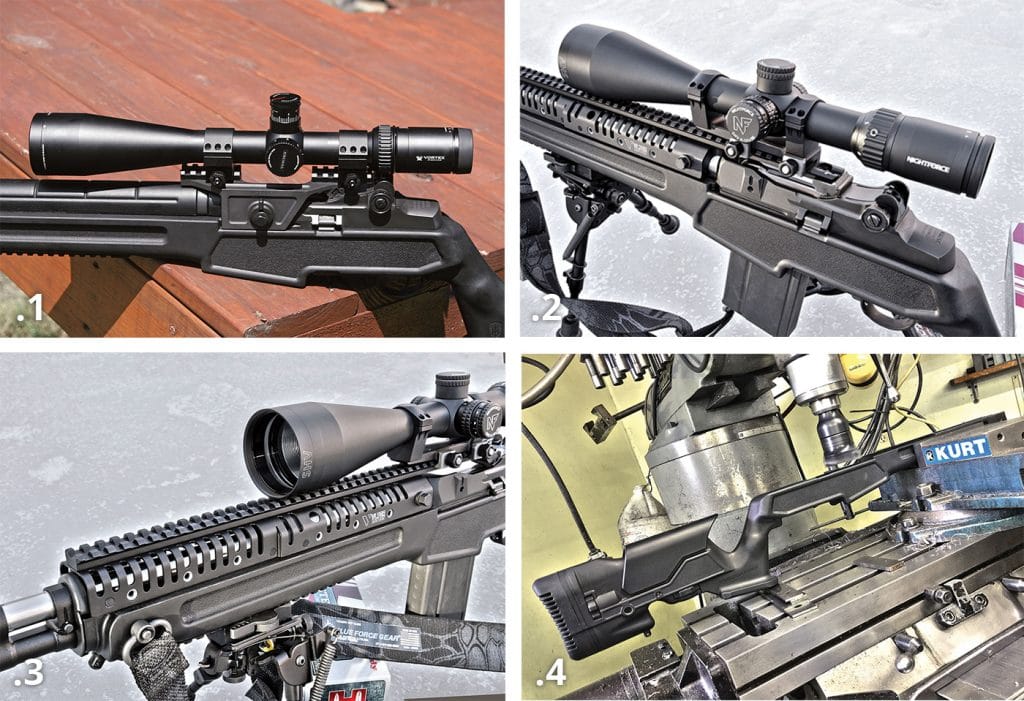 This Particular Variation
The test rifle was fitted at the Springfield factory in Geneseo, IL with Archangel's adjustable precision shooter stock, a stainless National Match barrel, and a 4.5-pound trigger pull that's so smooth on the press and so clean on the break that it strikes a perfect balance between "safe for use under stress" and "precision." We ordered the test sample with the added-cost option of Springfield Armory's own scope mount, the best I've ever worked with on the M1A/M14 platform.
For the test, we mounted a Vortex 6-20X telescopic sight, which obviously is not included in the M1A Loaded package as it comes from Springfield.
So equipped, this particular variant of the M1A is a heavy mutha, a whisker over thirteen and a half pounds before you insert the magazine. Not what you'd want for shooting running bunnies from off-hand standing, to be sure, but it absorbs recoil wonderfully when shooting powerful .308 Winchester and 7.62m NATO ammunition from braced positions. Having tested very light .308s that hurt to shoot, I can tell you that this one is a joy in that respect.
Meet the Test Team
I had been away from High Power competition for a long time, so I turned this rifle over to a crew who were vastly experienced and totally up to date in that respect, and who all had far more experience than I running M1As and M14s in serious competition, including national level. Mike Bougor, Bill Fisher and Russ Lary did the bulk of the shooting at the Ethan Allen range in Underhill, Vermont. Testing notes read: "Mirage due to heat. 69 degrees when we started, 82% relative humidity, clear and sunny. Started at 10AM. Wind 1-2 MPH left to right across the range. Mirage medium to heavy. By 10:30, 72 degrees and humidity down to 72%."