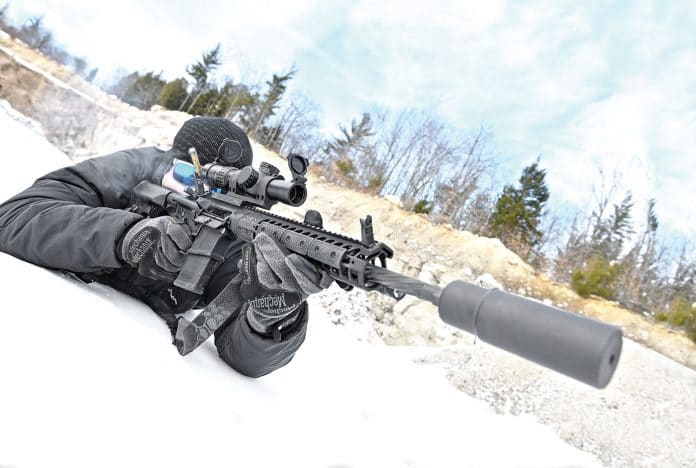 The most versitile XTR?
We felt that the 2016 Editors' Choice Award winning XTR II 1-8x24mm riflescope from Burris ($1,199) was so good that it warranted a more in-depth article. So here it is.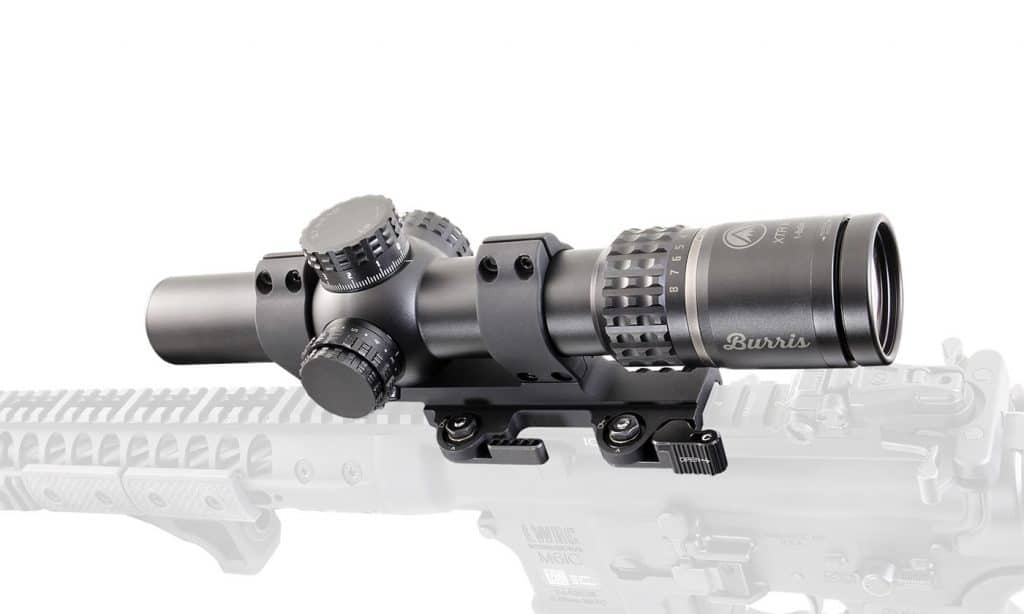 The most technically innovative feature of the XTR II 1-8x24mm is its 8X magnification range. At 1X it permits optimal situational awareness and both-eyes–open shooting for short range or tactical environments, while at 8X it provides more than enough magnification for longer-range engagements. While the XTR II 1-8x24mm is obviously intended as a tactical scope, its 1 to 8X magnification range also lends itself well to hunting everything from prairie-roaming game to big bears in the pucker brush, and everything in between. You can literally mount it on your AR for personal defense, then switch to a big-bore bolt gun when elk season rolls around.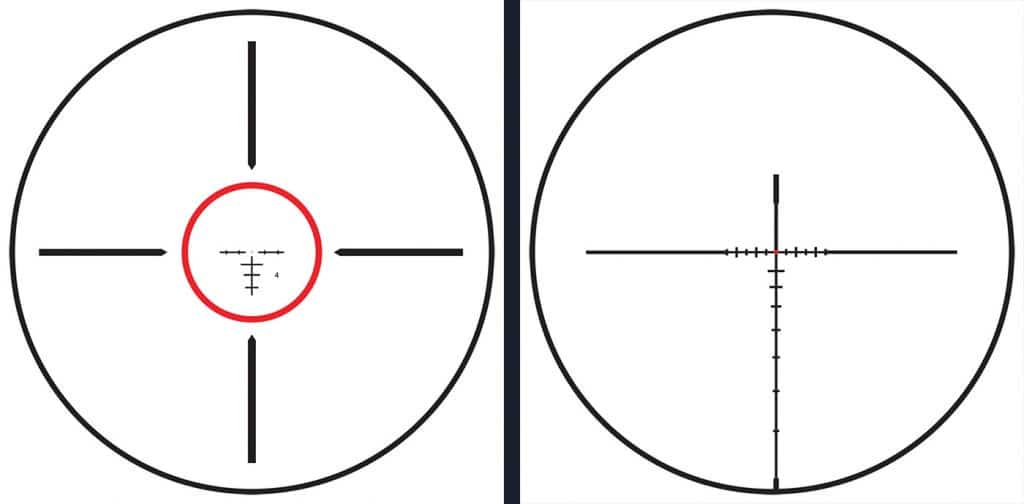 Built on a 34mm main tube that is machined from aerospace-grade aluminum and hard anodized in matte black, it is available with your choice of front focal plane or rear focal plane mounted reticles, each with a specially designed, illuminated, bullet drop compensating reticle. With a rear (or second) focal plane reticle, as the magnification is increased, the apparent size of the target is increased, but the reticle appears to remain the same size. With front (or first) focal plane reticles, both the target and the reticle increase in size as magnification is increased.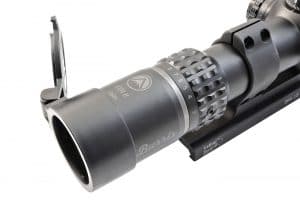 The two available reticles include the Ballistic Circle Dot, located in the front focal plane, which features milradian measurements, an illuminated central circle with small illuminated center dot and trajectory compensation out to 600 yards. The Ballistic Dot reticle, set in the rear focal plane, is also graduated in milradians, and offers a daylight-bright illuminated center dot and trajectory compensation out to 1,000 yards. Field of view at 100 yards is 105 feet at 1X and 12.5 feet at 8X magnification. Eye relief is 3.50 to 4.00 inches, and exit pupil diameter is 12mm to 3mm depending on magnification setting.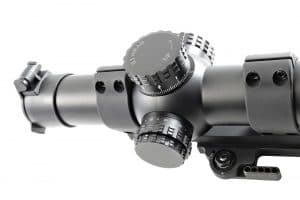 All hand-fitted internal assemblies are triple spring tensioned for absolute shockproofing, even under severe recoil. They are vibration resistant, even on extended vehicular patrols. Its high-performance optical elements offer Hi-Lume multi-coated lenses that optimize target resolution, contrast, and low-light performance. Ocular lens diameters is 44.25mm, and the objective lens diameter is 34mm, with a clear (viewable) objective lens diameter of 24mm. Windage and elevation adjustment is in 1/10 mil increments via the Burris MAD System of low, single-turn, zero click stop turrets, and a set of extra-low turrets is included in the box. The total adjustment ranges for both windage and elevation are 30 mils (103 MOA).
Reticle illumination is adjustable via a rotary dial with 11 illumination settings, each with an intermediate battery-saver stop. The illumination system is powered by one CR2032 battery (included).
The ruggedly built XTR II 1-8x24mm is waterproof, fogproof and shockproof. It weighs 24.4 oz. and measures only 10.75 inches in overall length. And it comes with the no questions asked, Burris Forever Warranty that is automatically transferred to future owners. See it at your firearms retailer, or for more information contact Burris Optics, Dept. OT; Tel.: (970) 356-1670; Web: www.burrisoptics.com