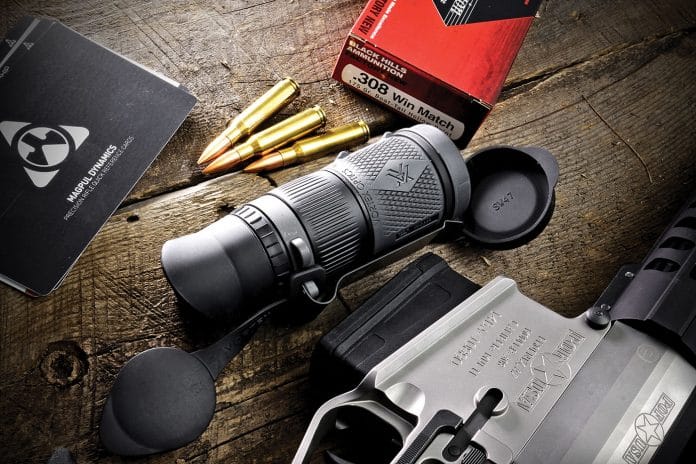 Accurate ranging, minimum bulk
---
The new Recce Pro HD 8x32mm Monocular from Vortex Optics was designed for reconnaissance and ranging by both hunters and competitive shooters. Measuring 6.1" L x 2" W, this compact monocular weighs only 11 ounces, offers 8X magnification and has a generously sized 32mm objective lens. Other optical specifications include eye relief of 14.5mm, exit pupil diameter of 4mm, a close focus range of only five feet and a 7.6 degree field of view, which translates into 400 feet at 1,000 yards.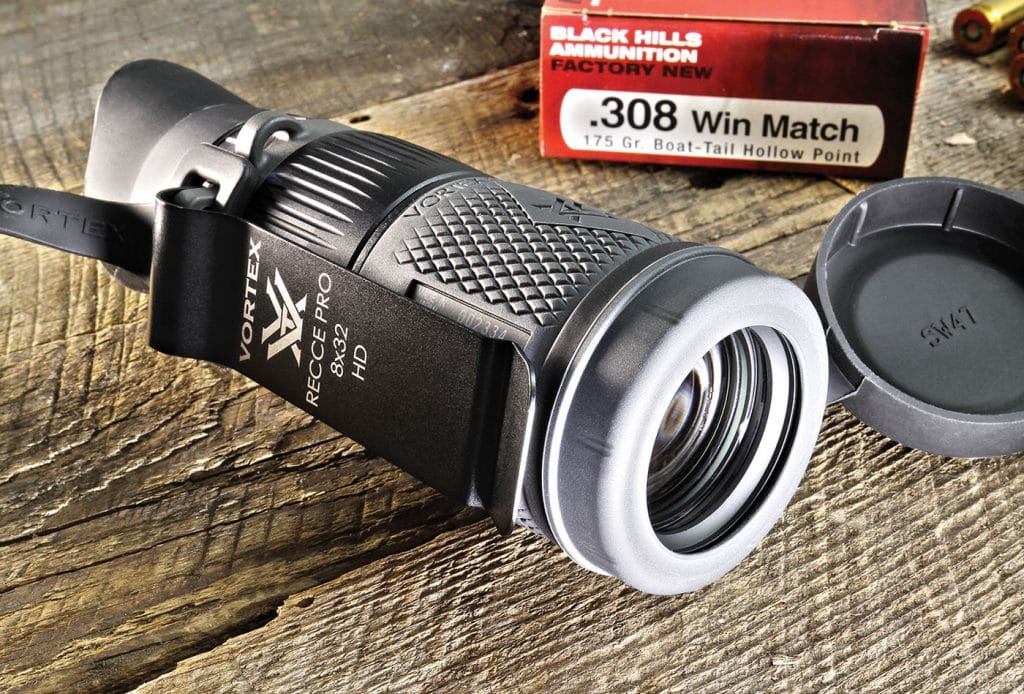 The Recce Pro HD has an elaborate but uncluttered reticle that uses milliradian-based (MRAD) subtension lines for holdover and windage corrections. It's also equipped with five sillouhettes that are man-sized-accurate at their specified ranges—including 200, 300, 400, 500 and 600-yards—to calculate exact MRAD measurments. For ranging and observation purposes, it's lighter and packs into a smaller package than binoculars.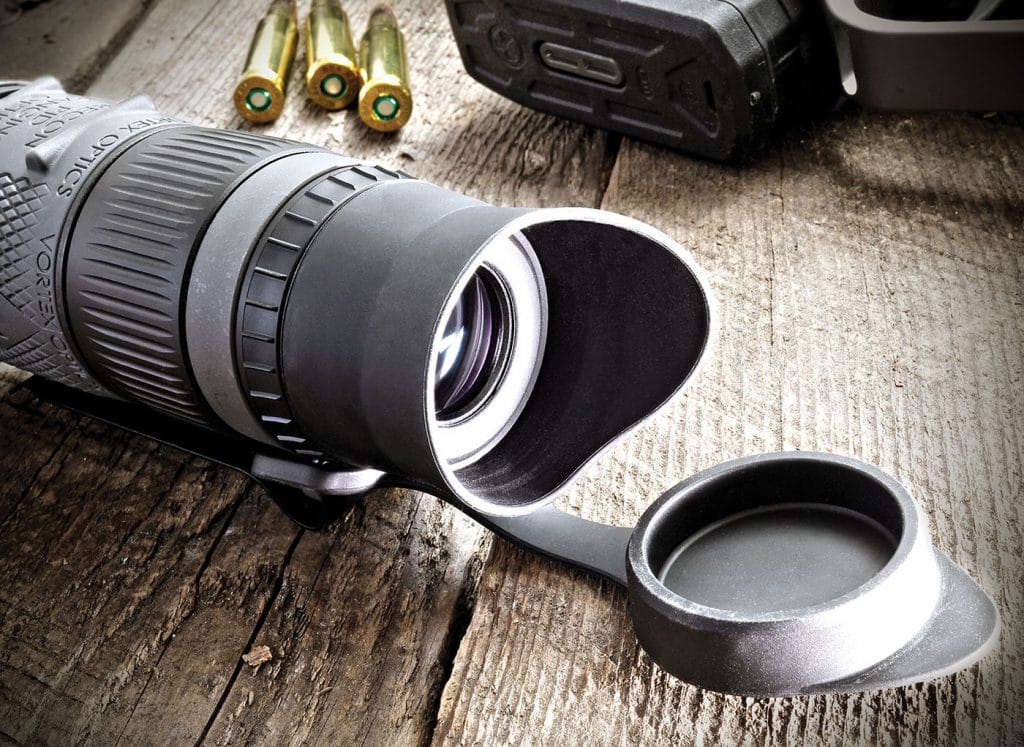 Multiple proprietary XR coatings on all of the Recce Pro HD's air-to-glass surfaces increase light transmission, eliminate reflections and deliver incredible image detail. HD (High Density) extra-low dispersion glass delivers impressive resolution and color fidelity, resulting in high definition images. The Recce Pro HD is fully waterproof and fogproof, with O-ring seals that prevent moisture, dust and debris from penetrating the monocular for reliable performance in all environments. Air is purged from the entire tube and replaced with costly Argon gas that prevents internal fogging over a wide range of temperatures and humidity conditions. Tough rubber armoring provides a secure, non-slip grip, and durable external protection, while ArmorTek lens coatings protect the exterior lens surfaces from dust, dirt, oil and corrosive salts from fingerprints while greatly increasing scratch resistance. This ultra-hard lens armor is chemically bonded to outer glass elements, prevents staining of the lens surfaces and will not wear off over time or with hard use in challenging environments.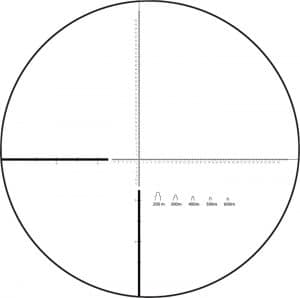 The Recce Pro HD Monocular has an integral, spring steel, carry clip for attachment to a belt, pocket, pack strap or pack pocket—a nice feature that insures instant access when quick deployment is needed. Dual ribbed rubber focus rings—the large one adjusts the image focus, and the small one adjusts the reticle focus—work great with wet, cold or gloved hands. It also has captive, fold down rubber lens covers to protect both the objective and ocular lenses, and a soft rubber, contoured eye cup with side shield that prevents light leakage and reflections off the ocular lens surface. The eye cup can be rotated 360 degrees for use with either the left or right eye. It comes with a lanyard, MOLLE/PALS compatible carry case and the unbeatable and transferable Vortex VIP (Very Important Promise) Lifetime, Unlimited, Unconditional Warranty. The Recce Pro HD ($399.99) is the newest of the five different monoculars offered by Vortex, ranging in price from $69 to $689. See it at your outdoor retailer, or for more information contact Vortex Optics, Dept. OT; Tel.: (800) 426-0048; Web: www.vortexoptics.com