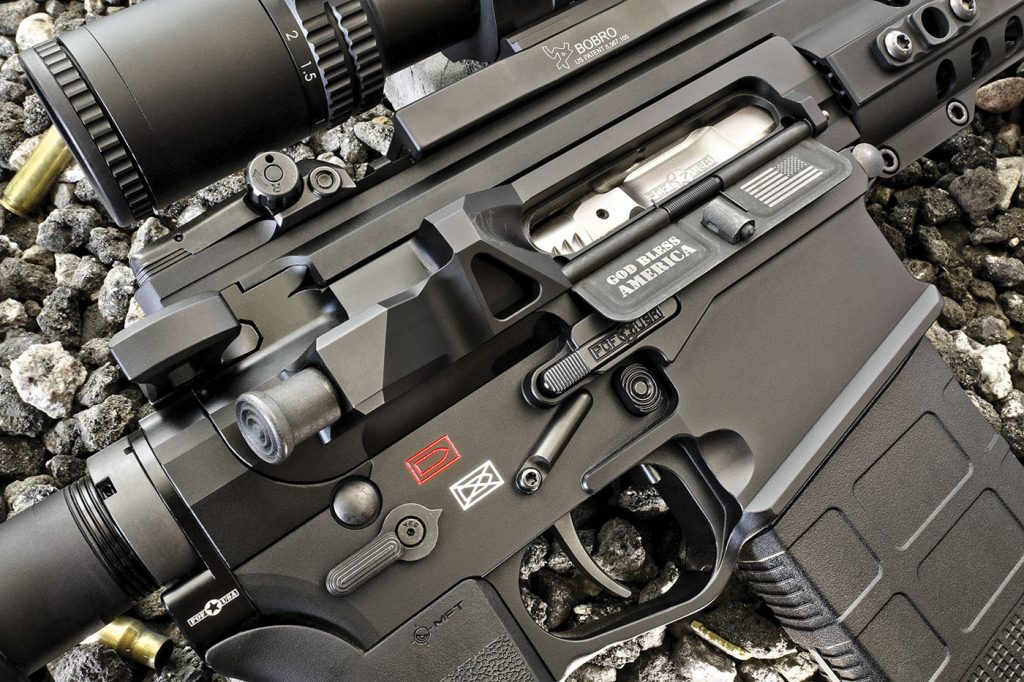 For those used to the beefy, oversized versions found in every other AR-10 type platform, this seems very counter-intuitive. Secret metallurgical magic makes the minimal size possible. The whole thing is coated in nickel phosphate, with the bolt chrome plated, and the cam pin being POFs NP3 roller model which improves reliability while not damaging the upper. Next, the barrel nut is an elongated 3-inch, finned, proprietary model that fully supports the chamber of the 7.62 NATO barrel while acting as a vastly improved heat sink as compared with a standard AR barrel nut. In addition, it provides superior rigidity for the whole platform, absorbs higher pressures, and provides extended support for the 5-position, short stroke gas piston. The significant commonality of standard AR parts are shared with the Renegade, the Revolution's older brother.
Like the Renegade, the Revolution has a one-piece, Gen 4 milled lower receiver with ambi-safety, ambi-bolt release, oversize magwell flare and even KNS anti-rotation pins. The magwell, which of necessity is larger than a standard AR to accommodate the longer 7.62 NATO round, is the only way to outwardly tell you are dealing with something other than a true 5.56mm carbine.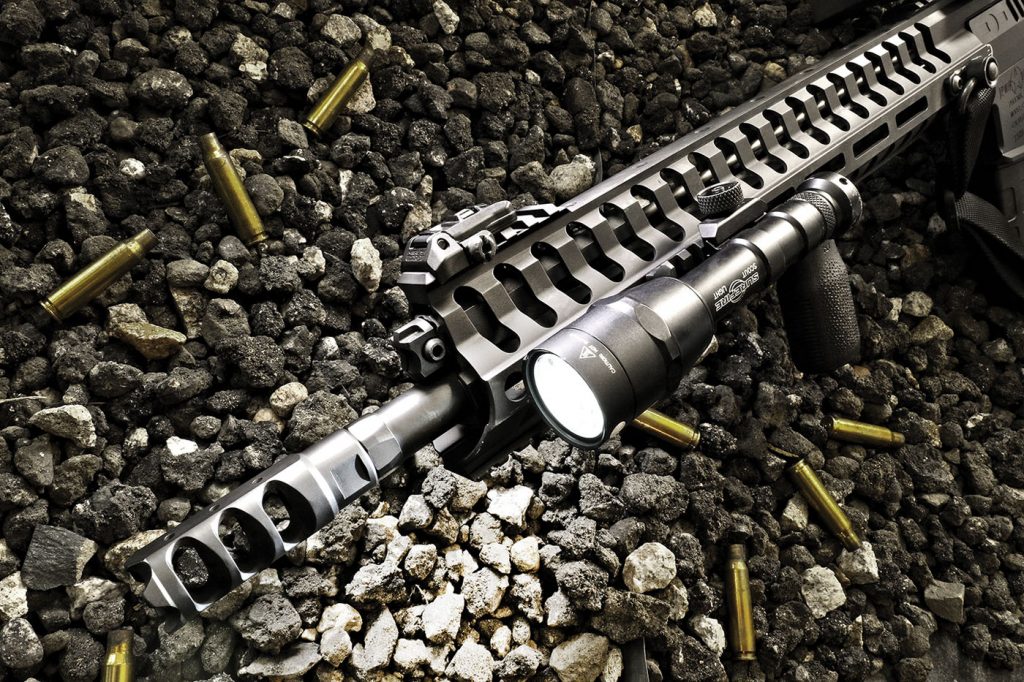 The receiver extension is POF's 7-position anti-tilt model, which in this case supports a Mission First Tactical Battlelink minimalist stock, which complements the MFT EPG16V2 15-degree pistol grip. The upper is POF's distinctive lightweight Modular Railed Receiver (MRR), which features a free-floating monolithic handguard that slides over the receiver itself. This gives the Revolution a slightly odd humpback look (in a good way) like someone cut a small chunk out of the upper just forward of the castle nut. The octagonal-shaped MRR has a Picatinny rail along the top covering the upper, along with shorter sections permanently located at 12 and 6 o'clock forward. Magpul MLOK slots, QD points at 3 and 9 o'clock, and cooling slots high and low complete the rest of MRR.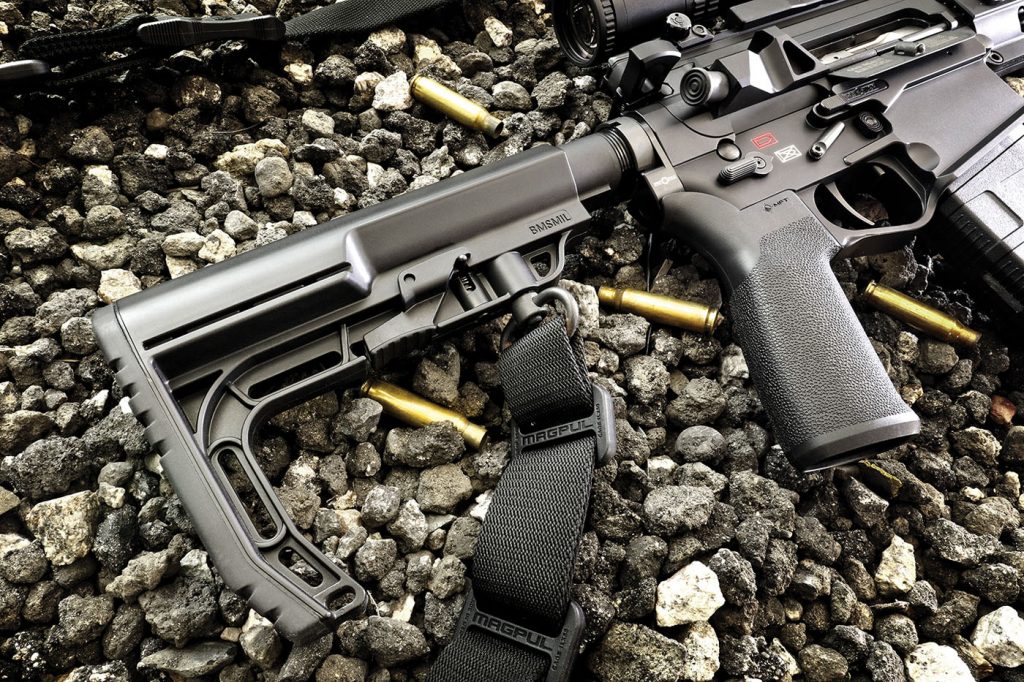 The upper receiver supports a 16.5 inch, 1:10 twist nitride treated barrel, topped with POFs three port muzzle brake, and POFs ambidextrous Tomahawk charging handle. Finally, the trigger is POFs single-stage, drop-in 4.5-lb model. This is arguably the best drop-in trigger out there for the price, with minimal takeup and a very clean break at the advertised weight. Overall, the Revolution is aesthetically a very attractive rifle, and though it does not come with back-up iron sights it has just about every other feature one would expect in a rifle of this quality. It comes in a POF hard case with a single 20-round 7.62NATO/.308 Win. Magpul PMAG.