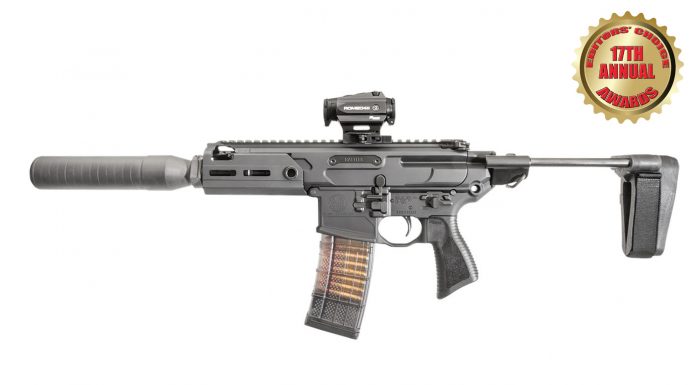 By Dave Bahde
Top of the .300 BLK "short" list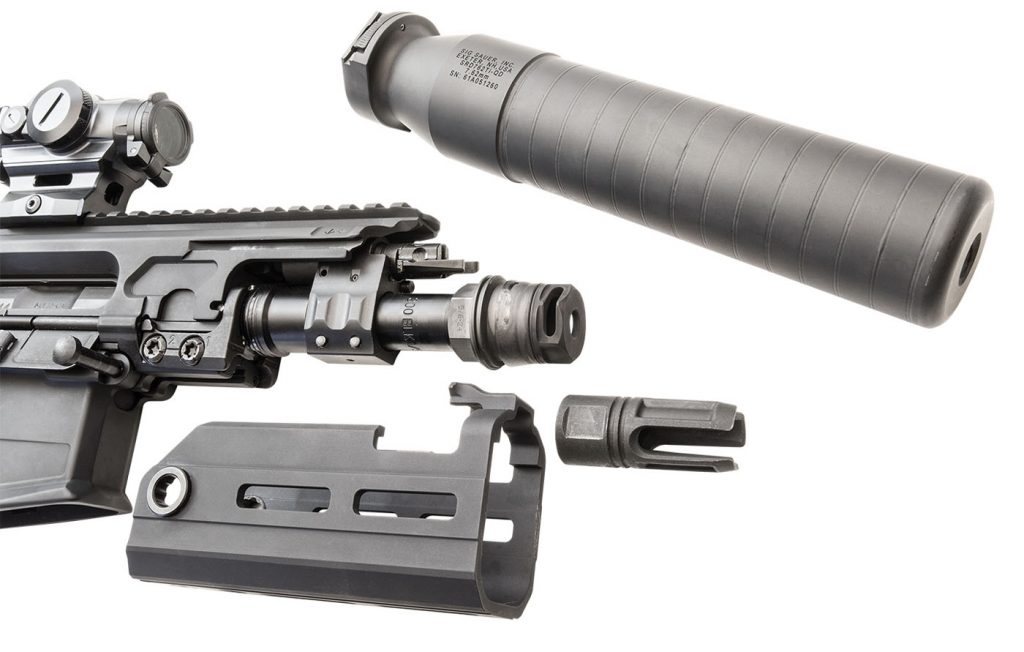 My introduction to the MCX Rattler occurred during a media event on the MCX Virtus. It was admittedly fun to shoot and it worked great using both super- and sub-sonic loads. Configured as an SBR, its stock made it as compact as anything chambered in 300 BLK ever used, and even with a 5.5-inch barrel and 1:5 twist it was plenty accurate. Capable of firing while folded added versatility no other AR style rifle could match without adding weight.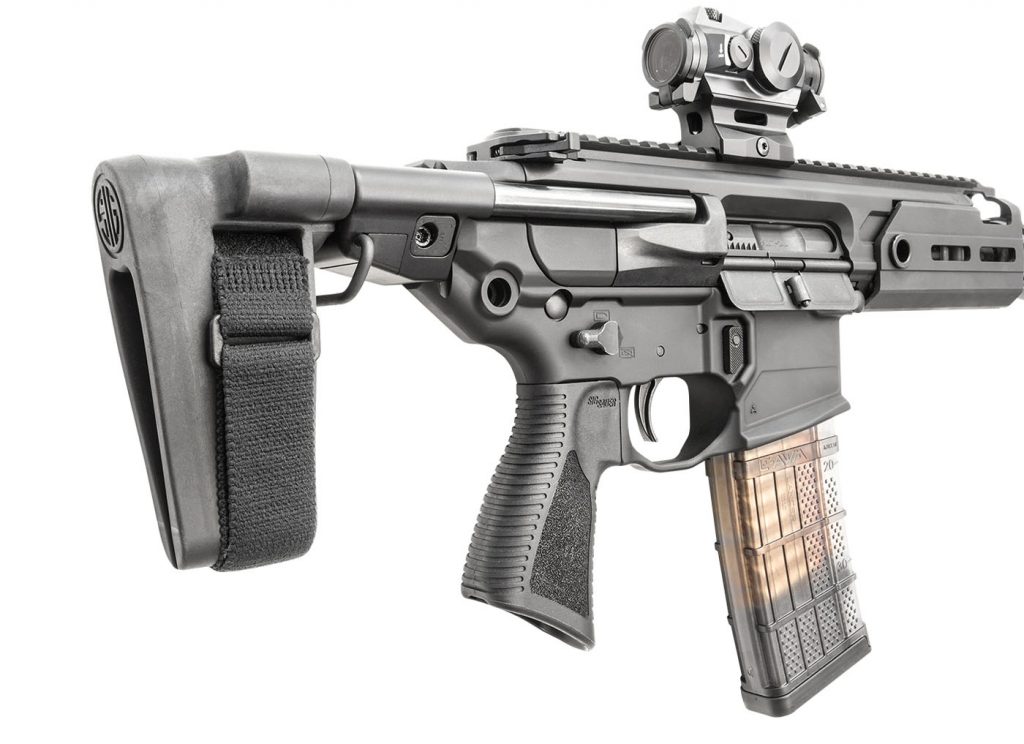 As one might expect, using super-sonic ammunition it was loud with a tad more recoil. Sig Sauer's SRD762-QD suppressor was already in house, making it easy to test the Rattler suppressed. Their SRD762 Taper-Lok Flash hider lets you attach the suppressor when needed and matches the factory tapered barrel. Called "Fast-Attach," these suppressors are not really quick detach given the secondary latch. On the other hand, it does not come loose under fire, which was a primary request when they were developed.
Introduced in 2015, the Sig Sauer MCX is more rifle caliber MPX than AR. Using a short stroke piston system and abandoning the buffer tube allows for folding stocks, no stock or a pistol brace. Completely modular it can be configured to your needs. Operating controls are M4-like, with an ambidextrous safety and magazine release. If you were looking for the perfect platform for an M4 "like" PDW, the MCX Rattler is it.