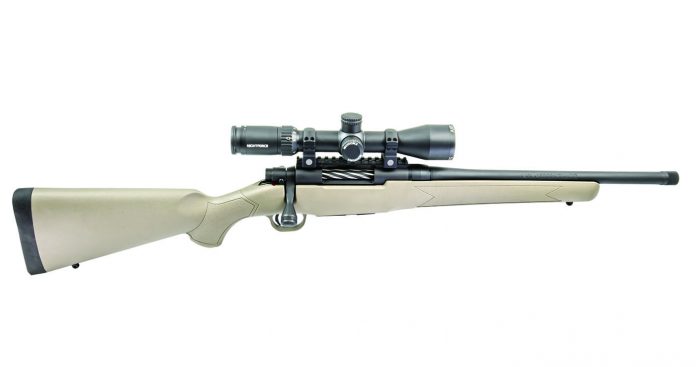 If your taste in hunting rifles runs more toward the bolt-action platform, look no further than the new Mossberg Patriot Predator bolt gun chambered in .450 Bushmaster. Mossberg centerfire rifles have come a long way in recent years, and the new Patriot Predator incorporates all of the rifle technologies Mossberg employed to develop its affordable Patriot series, but with a number of changes and enhancements to make the Predator ideally suited to its intended role.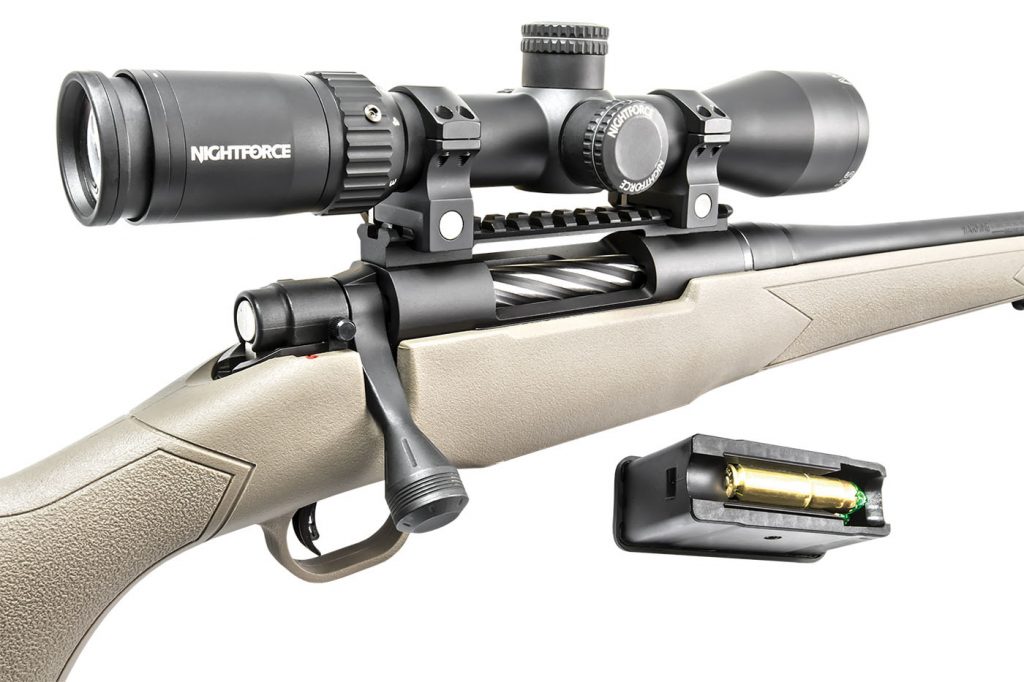 The Predator is available chambered in .22-250 Rem., .243 Win., .308 Win., 6.5 Creedmoor and .450 Bushmaster, making it capable of handling any predator you'll ever encounter, plus most any game animal on the North American continent. The .450 Bushmaster model is available only with blued metal and a textured synthetic stock in Flat Dark Earth color, while the other chambering are also offered with a Cerakoted metal finish and Strata camo synthetic stock.
Priced at a modest $455, the .450 Bushmaster Predator is built on a forged and machined carbon-steel receiver with a 16.5-inch medium–profile carbon steel barrel. The muzzle is threaded at 11/16" x 24 TPI for attachment of a suppressor or other muzzle device. All metal components except the bolt are finished in matte blue.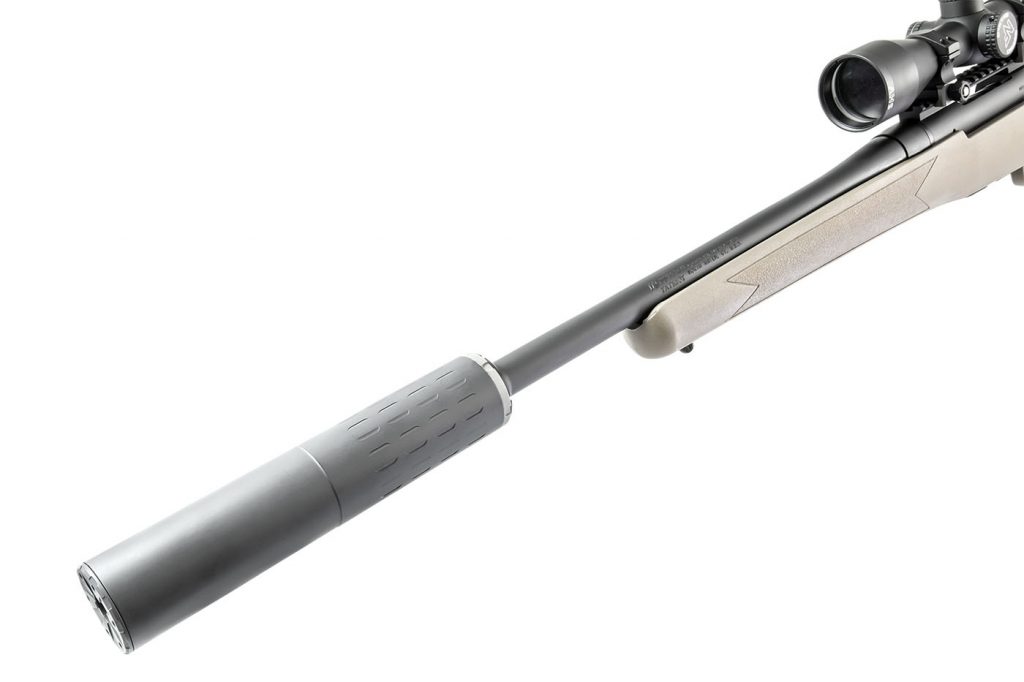 The stainless-steel bolt is fluted in an eye-catching spiral pattern. It features two locking lugs, spring-pin ejector, side-mounted extractor, cocking indicator at the rear, oversize bolt handle with knurled head for positive operation with gloved hands, and it can be opened with the 2-position manual safety engaged for safe removal of a chambered round.
The trigger is Mossberg's LBA adjustable design with center blade safety reminiscent of the Savage Accu-Trigger, and is user adjustable for pull weights ranging from 2 to 7 pounds. Trigger pull was excellent, with no creep, stacking or overtravel, and without any perceptible movement to the break after the center blade trigger safety has been depressed.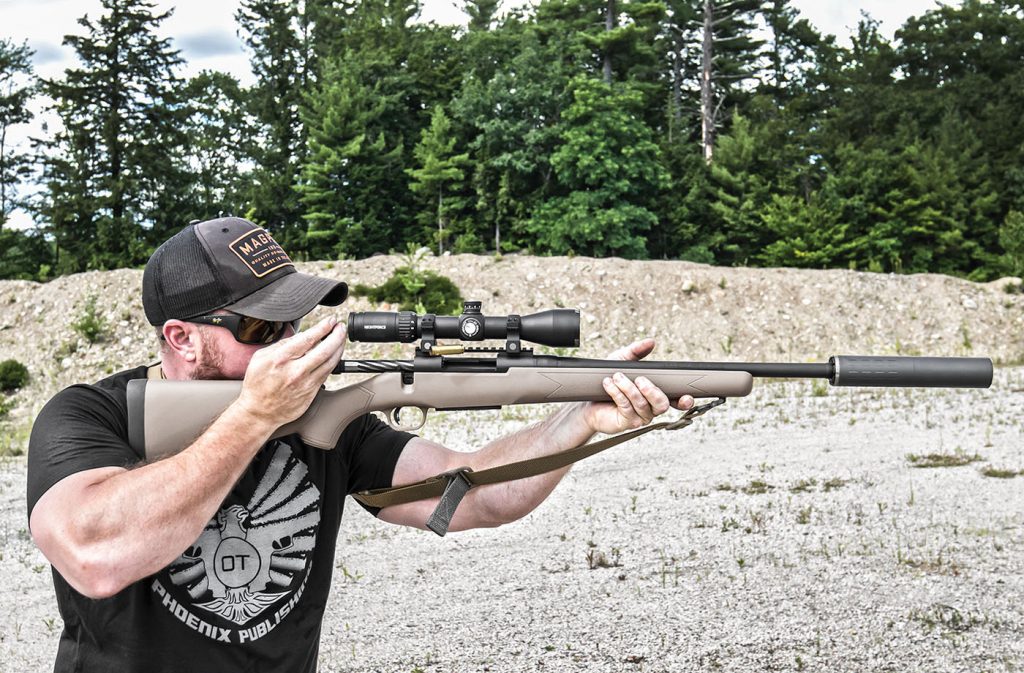 The Predator is fed by a 4-round, polymer, detachable box magazine, affording full 4+1 round capacity. Empty magazines fall free when the front-mounted release lever is pushed to the rear. The one-piece synthetic stock has a large, integral trigger guard that will readily accommodate gloved hands, a Monte Carlo cheek riser, cushy 1-inch thick rubber recoil pad and sling swivel studs mounted fore and aft. Light stippling takes the place of checkering on both sides of the pistol grip and on the bottom and both sides of the forearm. While better than nothing, we did not feel that it afforded the grip traction of sharper checkering. No open sights are provided, but a raised, 16-slot Picatinny rail extends the full length of the receiver top for optics mounting.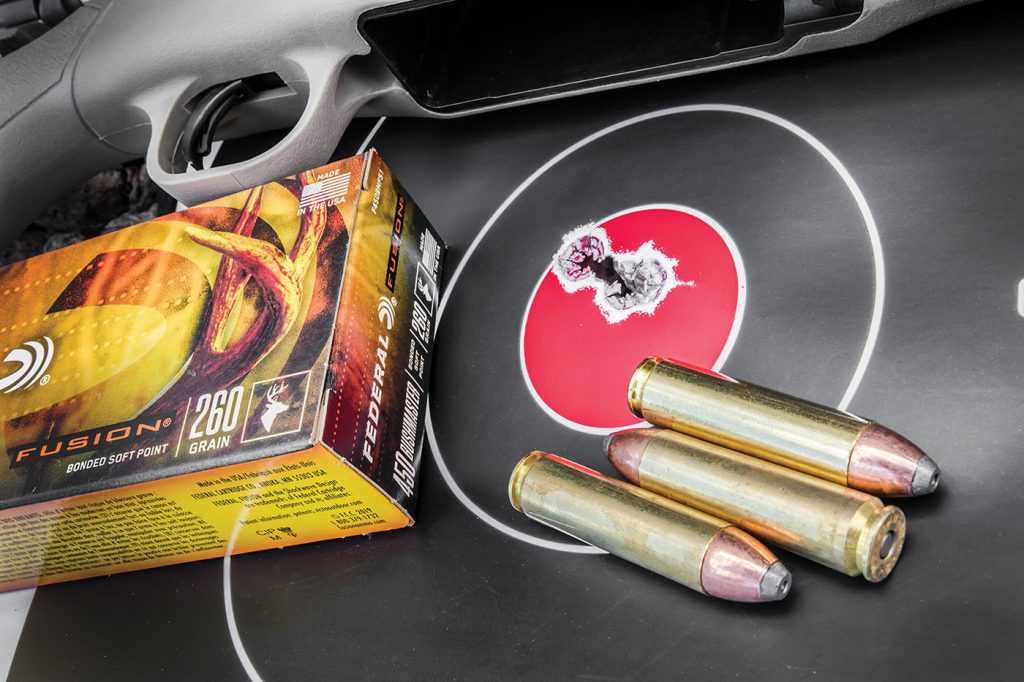 For testing we mounted a Nightforce SHV 3-10×42 scope (www.nightforceoptic.com) in a pair of Nightforce 30mm rings. The big-bore Mossberg turned out to be the most accurate of the guns tested here, turning in an amazing, best-of-test 0.64-inch 3-shot group using Federal's 260-gr Fusion load. That's better than some precision bolt-guns we've tested in the past. Both other loads—Hornady's 250-gr. FTX Black and Remington's 260-gr. AccuTip—turned in sub-MOA performance. And all this performance for $455? Kudos to Mossberg.
See the mighty Patriot Predator .450 Bushmaster at your gun shop, or for more information contact O.F. Mossberg & Sons; Tel.: (203) 230-5300; Web: www.mossberg.com
Specifications:
Caliber/Gauge: .450 Bushmaster
Barrel: 16.25-inch/1-24 Twist
OA Length: 36.50-inches
Weight: 6.25-pounds
Sights: Picatinny Optic Rail
Stocks/Grips: Synthetic, Flat-Dark Earth
Action: Bolt
Finish: Matte Blued
Capacity: 4+1 
Price: $455.00