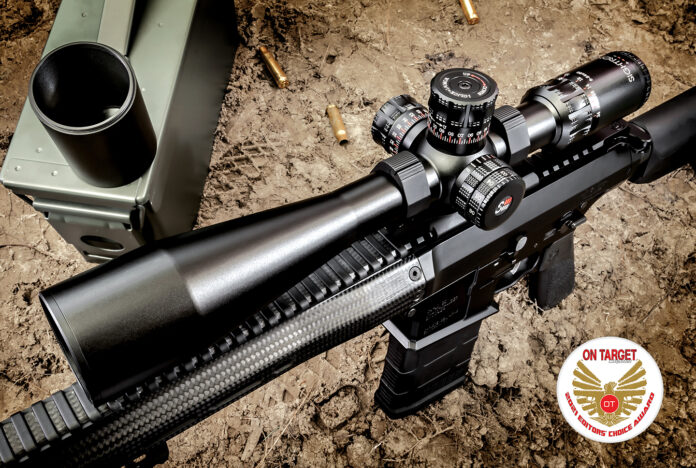 Sightron SIII Precision Long Range Scope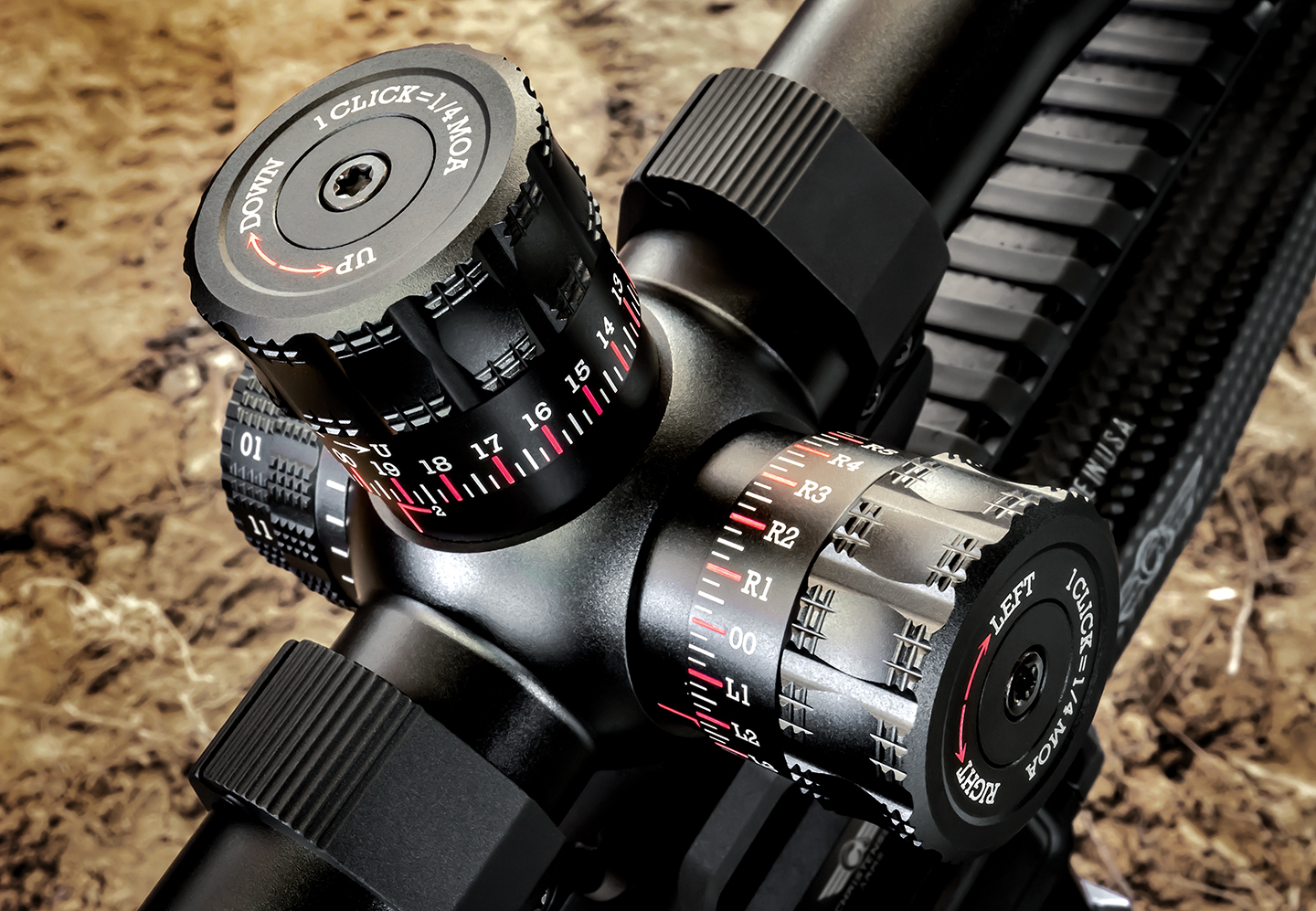 Sightron's newest scope line was designed for today's long-range precision shooter. The short story here is that these SIII PLR (Precision Long Range) optics provide high quality and performance at a reasonable price. The 6-24x50mm version tested here uses a single piece 30mm aluminum tube and 50mm objective and has an overall length of 15.4 inches. There are three lighted reticles available to choose from in either MIL or MOA measurements. Markings on the tactical knobs are clear, easy to read, and bright. Tactical turrets utilize Sightron's ExacTrack windage and elevation adjustments for precise movement with 20-MOA per revolution. An internal zero stop that is tactile and audible ensures you never lose your starting point under pressure or stress. The 11-position side turret provides the proper brightness for any situation. Nitrogen charged, these are waterproof, fog-proof, and treated to Sightron's Zact-7 Revcoat Plus coating to fight glare. Side focus goes down to 20 yards allowing for use on several calibers. Each scope ships with a 3-inch sunshade, lens covers, CR2032 battery, and tools for adjusting the turrets.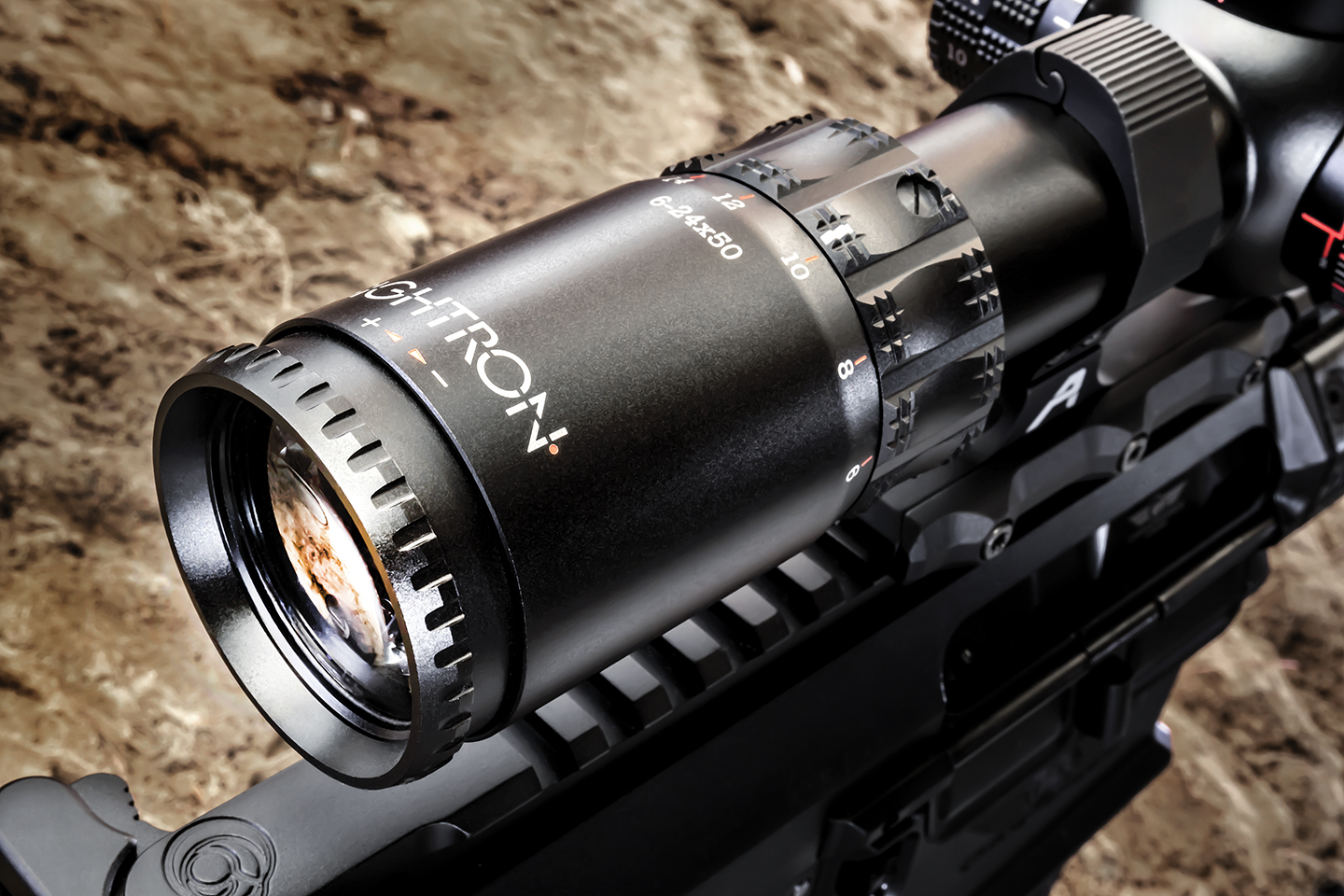 My test scope was equipped with the MOA-H IR reticle. Utilizing .25 MOA turret adjustments for elevation and windage, the MOA-H reticle provides ample measurements for elevation and windage, with 20 MOA total elevation and 10 MOA for wind.  Dots are at 2 MOA increments and extend below the horizontal centerline providing wind holds at extended range in a tree-like shape. Lines above the centerline allow for fast transitions at various distances, and the side markings provide holds for movement. Mounted in the second focal plane, the measurements are calibrated at 24-power.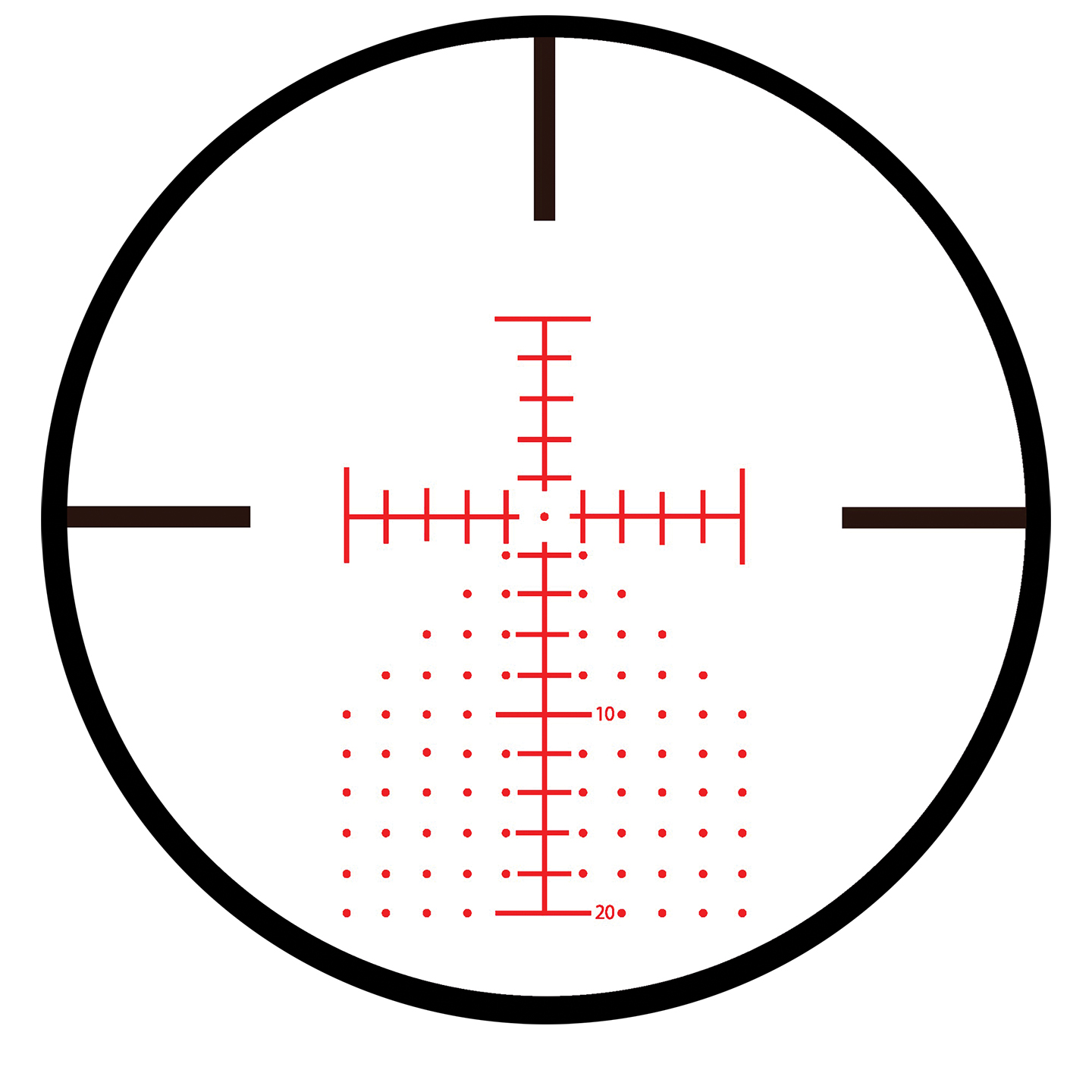 Scopes these days are much better for the money than in years past. At $1,325.00, this series is about in the middle of the price spectrum — not high cost by any means, but not inexpensive either. It is more about getting more for your money in optics, and this is an excellent example of just that. If you need tons of elevation adjustment, something with a 34mm tube will probably be required, but the SIII provides 100 MOA at 100 yards for both wind and elevation, which will get the job done for most people. Add a 20 MOA rail, and you are good to 1000 yards with most ammunition. The glass is clear, the reticle is versatile, and if you are in the market for a quality scope at a reasonable price, you will need to add this new Sightron SIII PLR to the high-probability list. See Sightron's complete line of optics at your nearest dealer, or for more information, contact Sightron; Tel.: (919) 562-3000; E-mail: [email protected]; Web: www.sightron.com — Dave Bahde