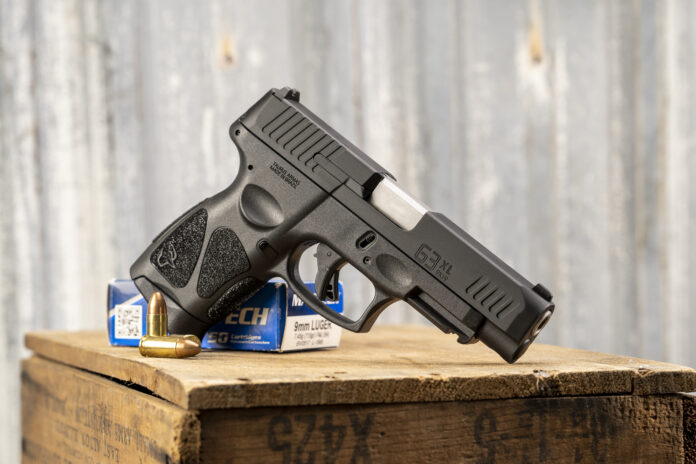 Taurus® Releases New G-Series Compact Pistol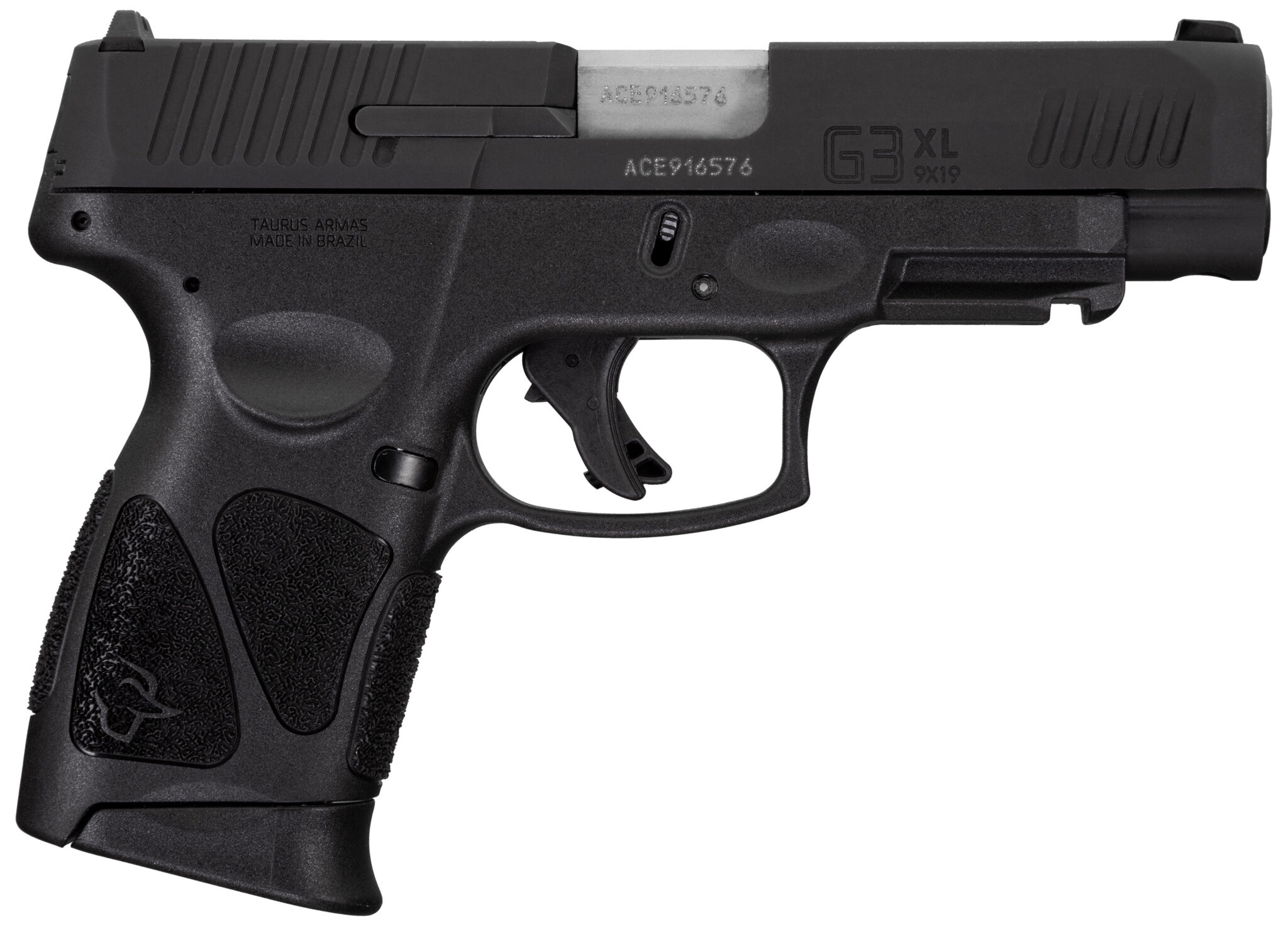 February 2022 (Bainbridge, GA) – Taurus®, manufacturer of premium handguns for defense, hunting, and sport shooting, is pleased to announce the latest model in the growing G-series line of personal defense handguns—a sleek EDC 9mm designed to deliver the accuracy and confidence of a full-size pistol in a package that is ideally suited for comfortable concealed carry.
The new Taurus G3XL carries over the G3's full-size slide and barrel assembly. This all-steel slide features a durable Tenifer black matte finish to resist the wear and corrosion of everyday carry and houses a precision-machined stainless-steel barrel. The four-inch barrel, working with the slide's long sight radius, provides the accuracy serious shooters demand in a defensive handgun and maximizes bullet velocity for increased terminal performance.
Moving to the frame, the G3XL distinguishes itself with a compact grip that easily conceals when holstered inside the waistband or while carrying OWB under casual clothing. To ensure smooth draw and re-holstering, Taurus engineers streamlined the G3XL polymer receiver by reducing the length of the accessory rail and eliminating the manual safety lever.
The G3XL comes with 2 x 12-round magazine to further the pistol's discrete carry size and profile. If higher cartridge capacity is desired, the G3XL will accept available 15- and 17-round magazines.
In keeping with the Taurus G-series reputation for class-leading performance-to-cost ratio, the new G3XL features an MSRP of only $342.98—the ultimate balance of power, performance, and price.
Taurus G3XL Specifications
Caliber: 9mm Luger
Capacity: 12 Rounds
Magazines: 2
Firing System: Striker
Action Type: Single Action with Restrike
Front Sight: Fixed Steel
Rear Sight: Drift Adjustable
Safety: striker block, trigger safety, loaded chamber indicator
Frame Size: Compact
Grip Material: Polymer
Slide Material: Steel Alloy
Slide Finish: Tenifer Matte Black
Overall Length:28 in.
Overall Width:20 in.
Overall Height:10 in.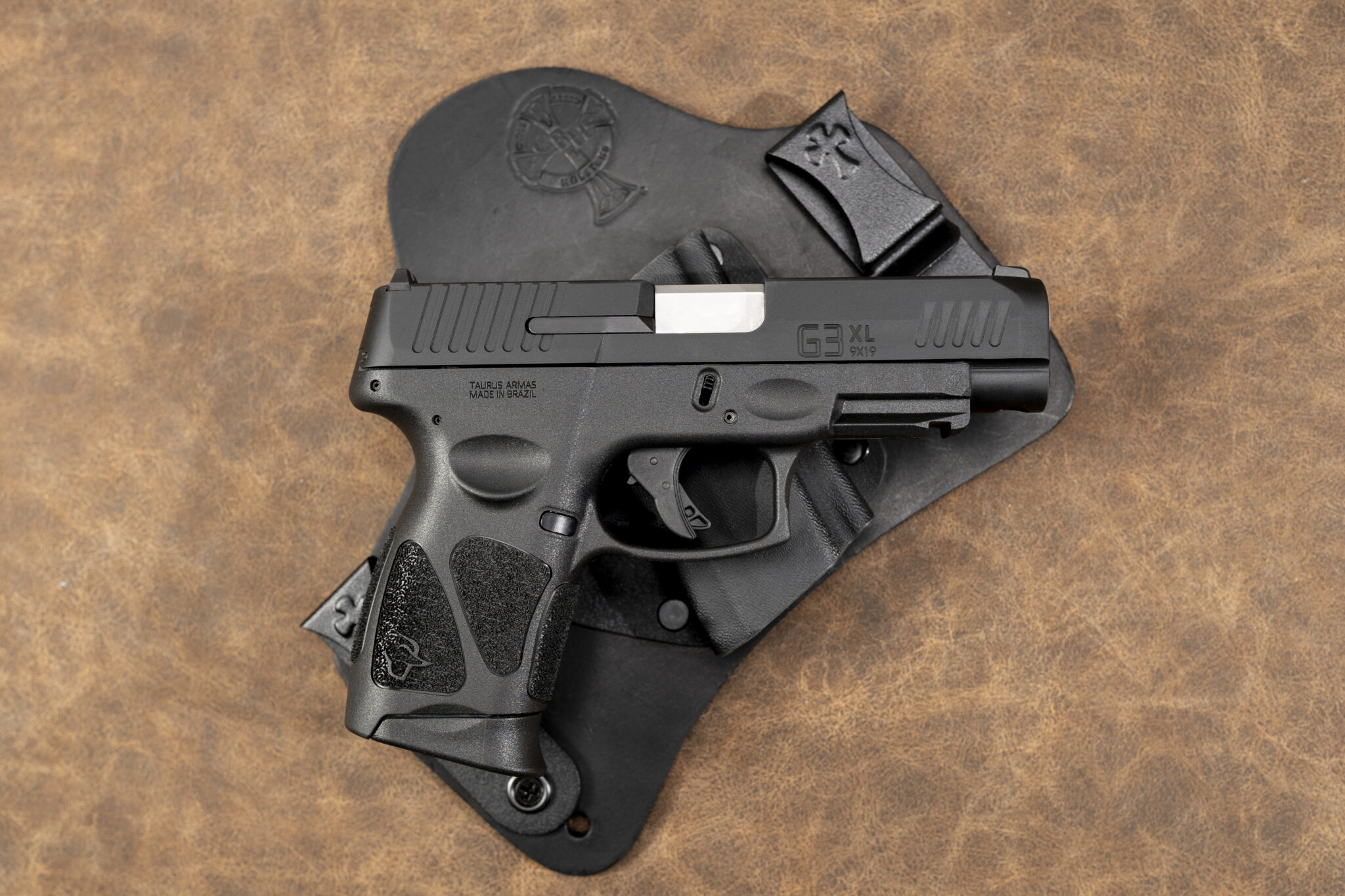 For more information on the new Taurus G3XL or any of the company's line of pistols and revolvers for personal defense, hunting, and competition applications, visit TaurusUSA.com.
About Taurus:
Taurus Holdings, Inc. ("Taurus") and its subsidiaries continues to evolve and produce revolutionary new products. In addition, new standards for quality and efficiency help deliver reliable and affordable guns to the market. Taurus is based in Bainbridge, Georgia. Taurus   is owned by Taurus Armas, S.A. which is a publicly traded company based in Brazil. Taurus Armas S.A. manufactures a wide variety of consumer and industrial products that are distributed worldwide.
For additional information, visit www.taurususa.com.