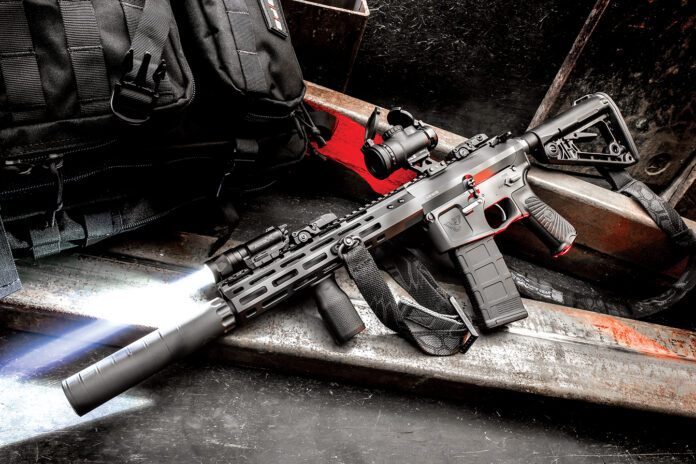 Wilson Combat SBR Tactical
By: Dave Bahde
As good as it gets in a do-most-things defensive AR?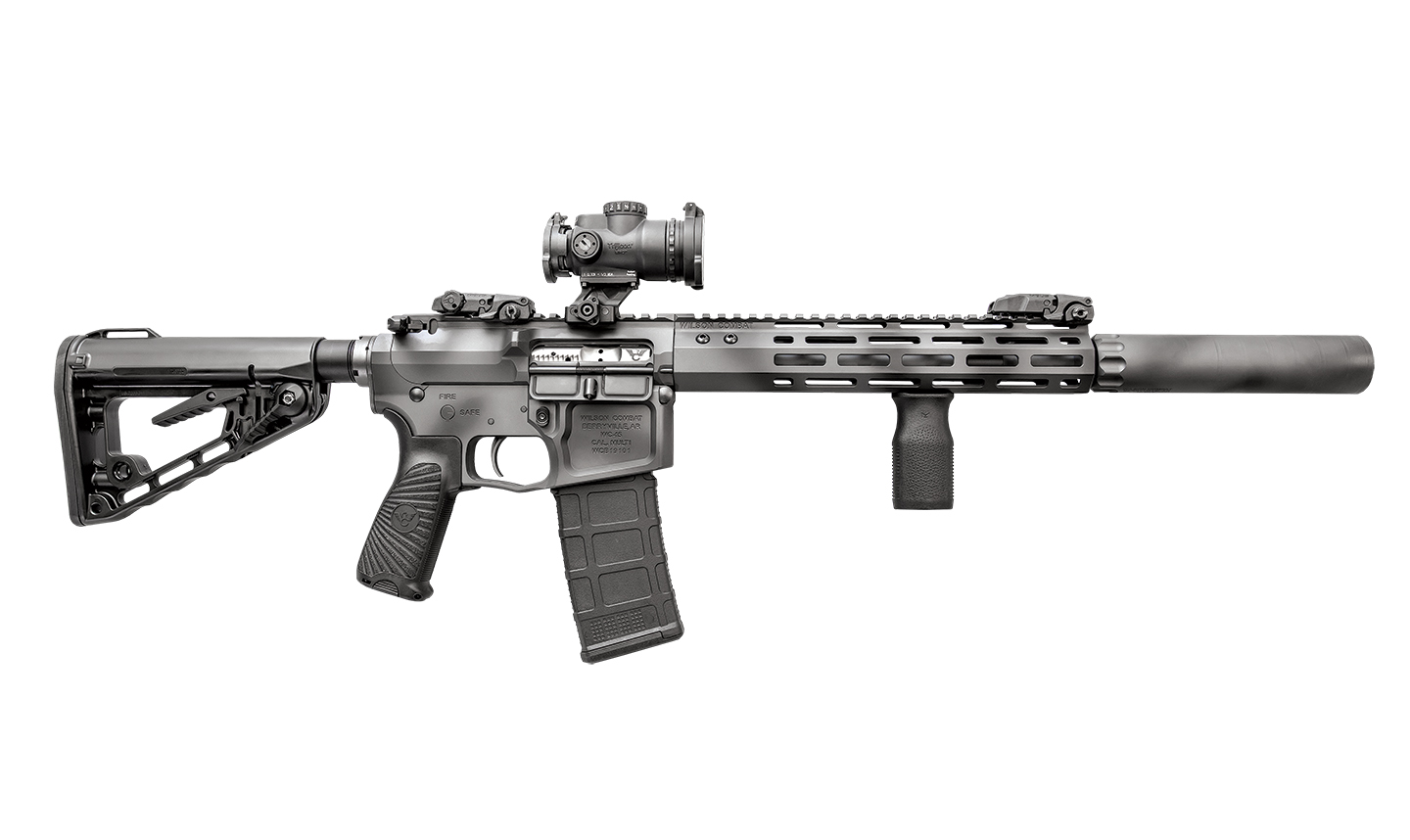 When it comes down to my idea of a "working AR rifle" that is equally efficient against predators (with two or more legs) as it is varmints and vermin, a single preference has arisen — an SBR or pistol configuration chambered in 5.56mm/.223 Rem. with a 10 to 11.5-inch barrel. In my mind, a short-barreled AR is a rifle you or anyone in your family — young or old — can grab when needed and offer the ability to confidently engage threats from across the room to 300 meters. Will it do everything? Nope, no rifle can, but it will get the job done for most and in most situations.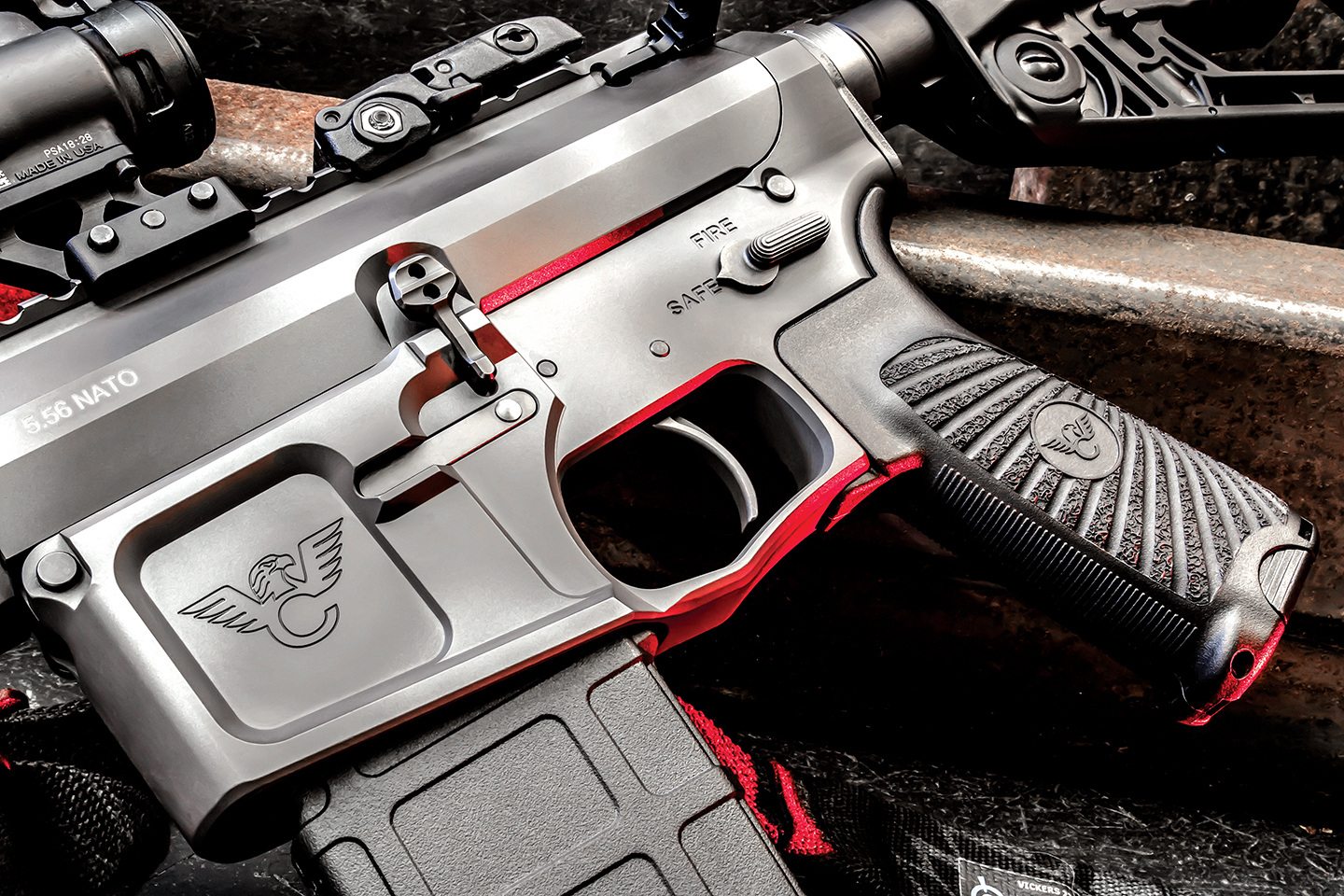 Self Defense/Duty AR
Most tasks required for self-defense or duty are easily accomplished using a 5.56mm/.223 Rem. caliber rifle. Today's ammunition choices are vast, with controlled expansion loads for across the room, bonded rounds that work well through glass in vehicles or hardened targets, hunting rounds that can provide deep penetration, and long-range-friendly bullets that can get you to 500 meters or more, even with a shorter barrel. All this with minimal recoil, reliable operation, and fired from a platform anyone can use effectively. The versatility of this round is impressive, and overall, it's probably the most effective option for most people today.
The most versatile barrel length in my experience for the 5.56mm/.223 Rem. is the 10.5 to 11.5-inch range, and completely-reliable short-barreled rifles exist no matter the operating system (direct impingement or piston). Most suppressors still work effectively; you may suck up more gas, but they will work. Terminal ballistics also remain solidly proven with modern ammunition. SBRs (short-barreled rifles) are short enough to wield inside the home yet reach out far enough to protect farms and ranches from predators and vermin that destroy crops and grazing land. In short, an SBR makes for a fantastic base rifle that can be outfitted to do just about anything. And, equipped with a suppressor, they still remain compact and easy to maneuver in confined spaces. Used by professionals in the military and LE alike, a high-quality AR with a 10.5 to 11.5-inch barrel simply gets the job done.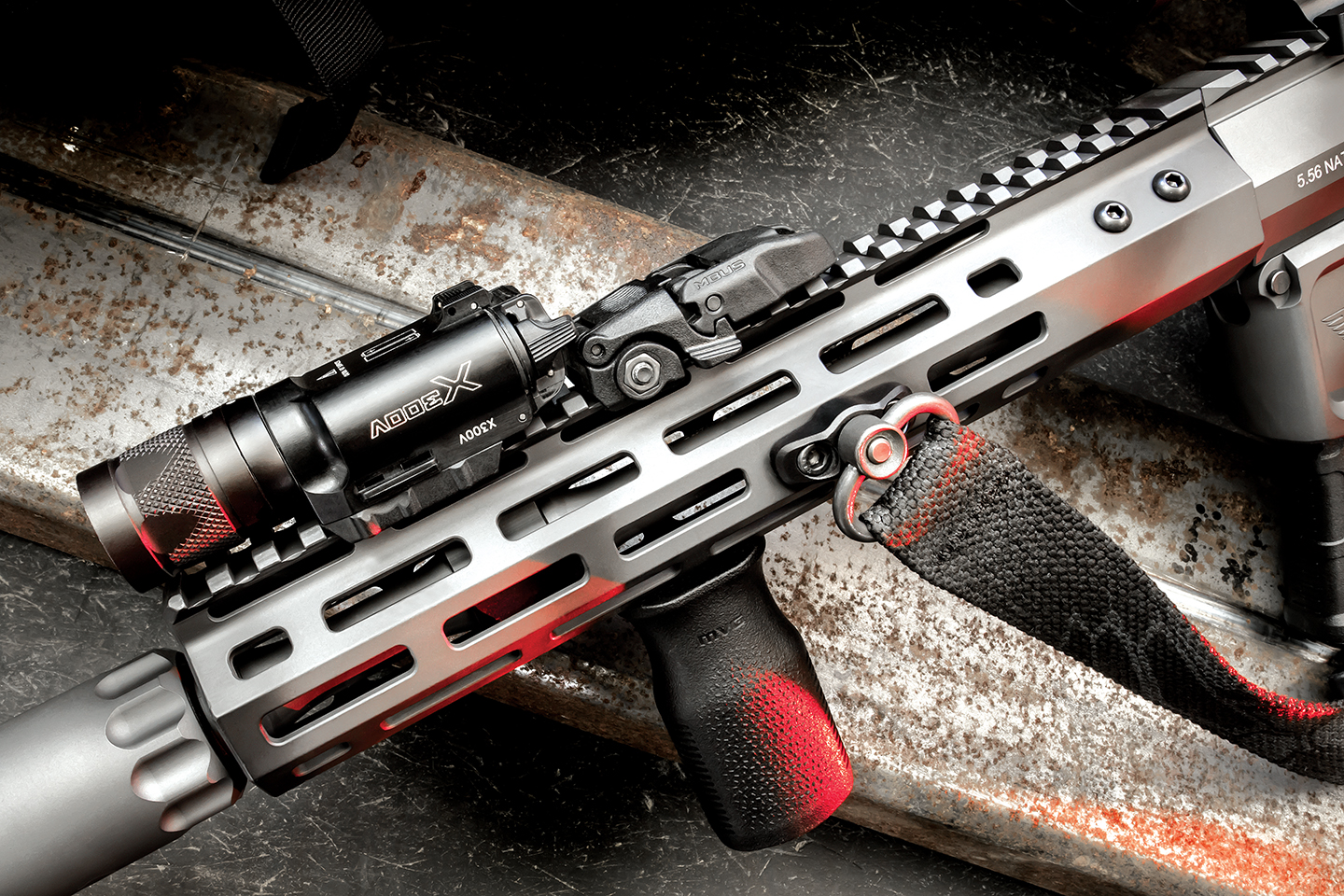 Wilson Combat SBR Tactical/Quell Suppressor
Previously waiting a year or so for NFA Form 4 transfer approval was always a problematic component for SBR and suppressor sales, but given today's shorter wait times (generally 90 days), the SBR has become a more viable option — especially considering the coming changes in what constitutes an "AR pistol." Wilson Combat has offered an SBR version of their proven Tactical model for years, and it's still one of the best options out there. Paired with their new Quell sound suppressor, you have a very quiet, lightweight, compact, and effective package for a defensive AR.
The SBR Tactical's receivers are Wilson Combat's proven WC-15 billet-aluminum units, fitted with a BCM/Wilson Combat Starburst handgrip, Wilson Rogers Super Stock, and a WC TTU (Tactical Trigger Unit) trigger. The upper receiver gets an M-LOK equipped forend that shrouds an 11.3-inch match-grade barrel with a carbine-length gas system and the company's Lo-Profile gas block. An 8-inch-barreled version using a pistol-length gas system is also available. The Quell K mount muzzle device/suppressor interface is designed for the barrel length, and when not hosting the suppressor, it provides both flash suppression and recoil mitigation. The bolt-carrier group is a Wilson Combat Premium assembly, the safety selector is an A2 style, and the bolt release is an enlarged Wilson Combat Bullet Proof component. The entire rifle — including the suppressor — was coated in an Urban Camo Armor-Tuff, which is one of a variety of finishes available when ordering.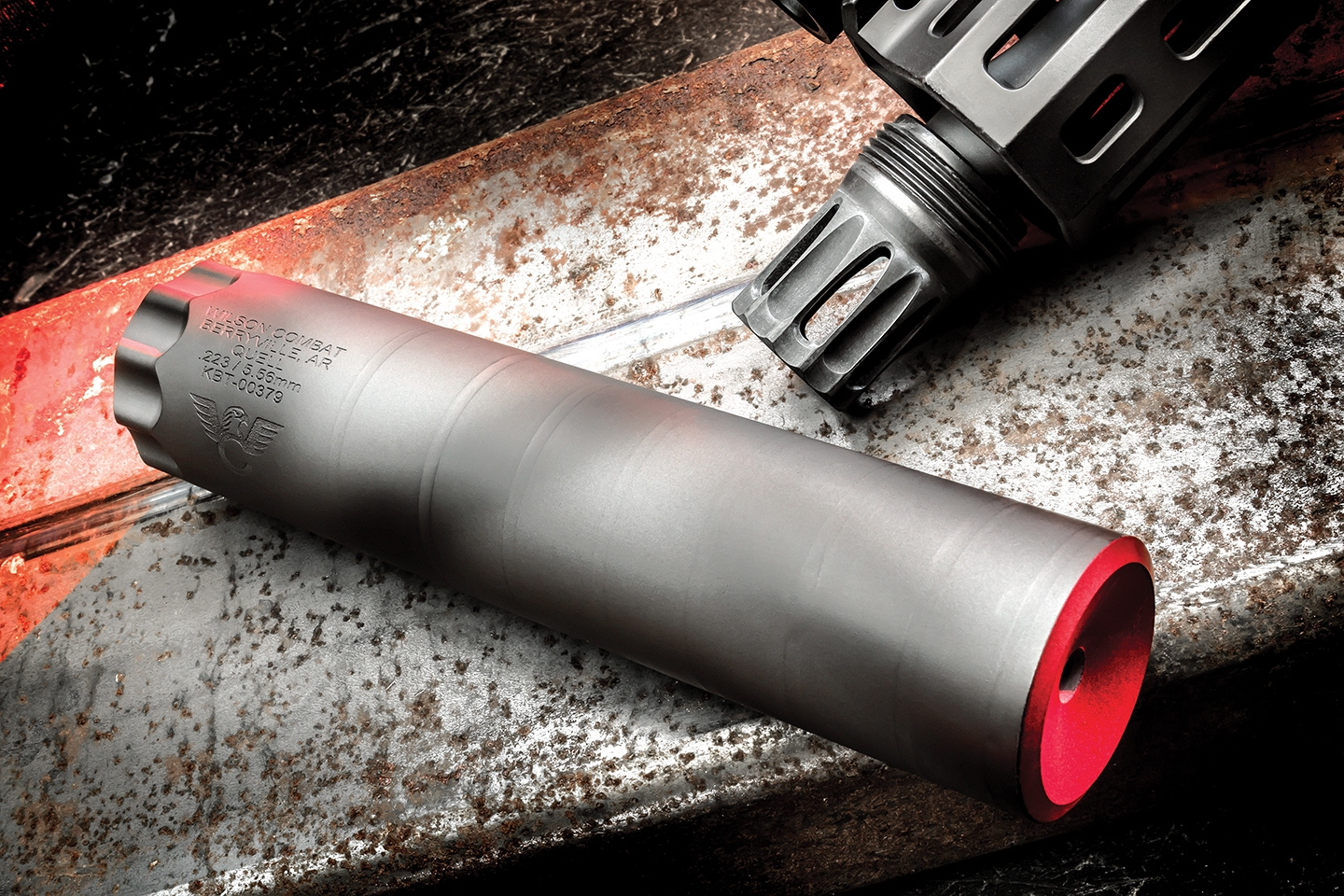 Testing Gear
Testing was completed using Trijicon's MRO Patrol, which, as one might expect, is one of the most popular versions of the MRO for law enforcement. It is equipped with a lightweight but solid QD mount, flip-up lens covers, and a KILLFLASH diffuser. The KILLFLASH primarily prevents your dot from being seen from the front but also eliminates glare. This Wilson Combat Quell Ultralight suppressor is made from titanium and weighs in at a mere nine ounces … you barely notice it's there. I also added a Blue Force Gear sling and Magpul flip-up MBUS sights and M-LOK MVG forward pistol grip.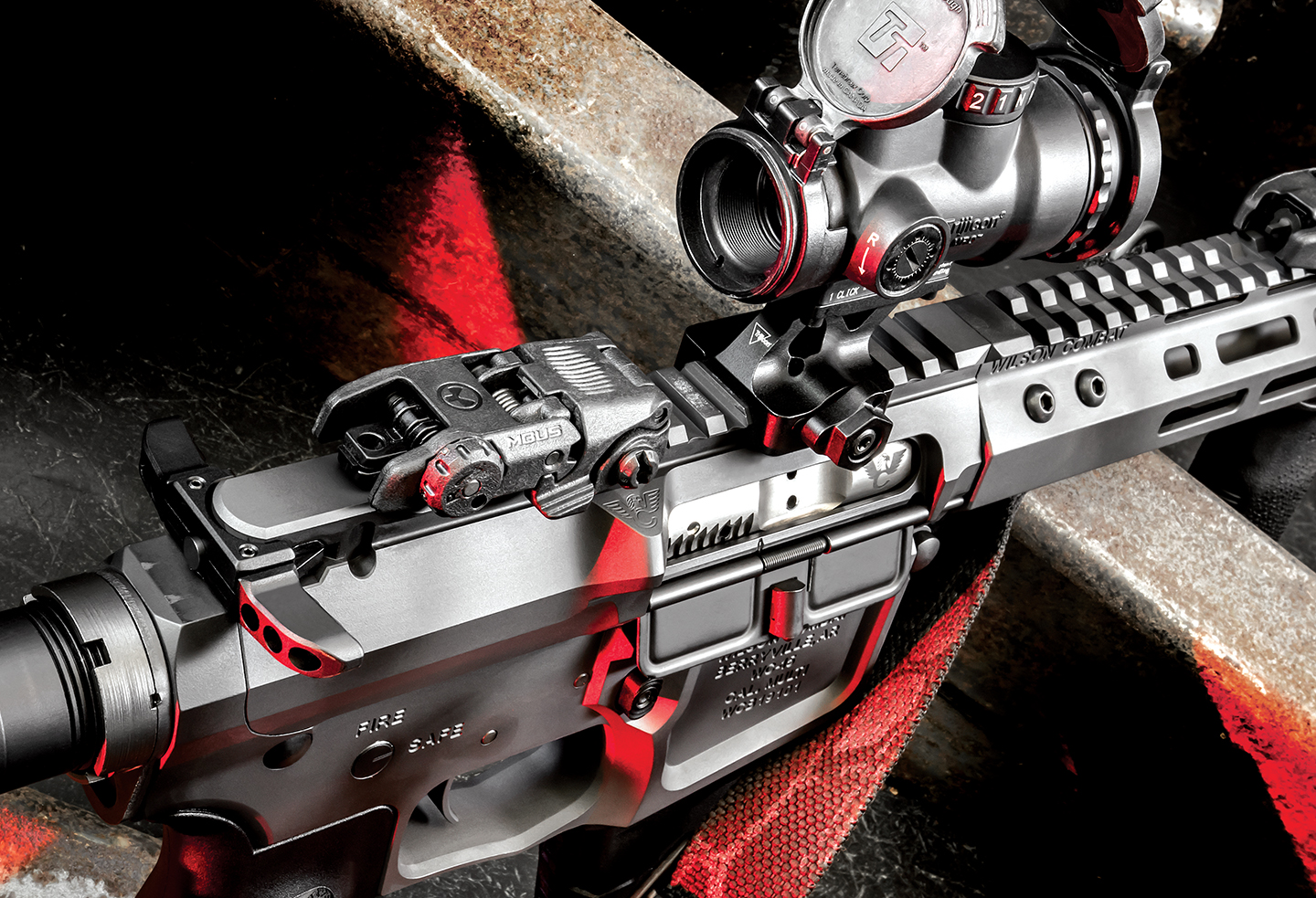 Range Testing
Wilson Combat rifles are always accurate, and the SBR was no exception. My best five-shot group at 100 yards measured in at just under an inch using the Barnes VOR-TX 55 grain TSX load. My preference in these shorter barrels is this lighter grain weight Barnes load or the comparable Black Hills load due to less loss in velocity, but another really solid choice is the Hornady Critical Defense 55-grain load. The latter is generally very accurate and expands perfectly in gel, even when fired out of a short barrel. At the longer ranges, the Black Hills Hornady 60-grain VMAX load won the day, with my best three-shot group measuring under two inches at 200-yards.
The 11.30-inch barrel seems to strike the perfect balance in a self-protection rifle. Even with the added length of a suppressor, it's plenty maneuverable in tight spaces yet will reach out to reasonable defensive distances. Working around the barricade was easy, and, given the light weight of the suppressor, it never felt barrel heavy. Remove the suppressor, and you have a downright handy package, and the Quell K mount muzzle device was not oppressive at all; loud for sure, but minimal backpressure at the shooter.
Backpressure was noticeable suppressed, as was a tad more felt recoil, but it was very quiet. Gas in the shooter's face was not excessive, indicating it was tuned at the factory, and running suppressed or unsuppressed did not change operation significantly. With a 9-ounce suppressor, impact shift was also minimal between suppressed and unsuppressed; less than an inch at 100 yards and barely perceptible at the 50-yard zero for the MRO. Basically, for anything 100-yards and under, there's no need to change your point of aim.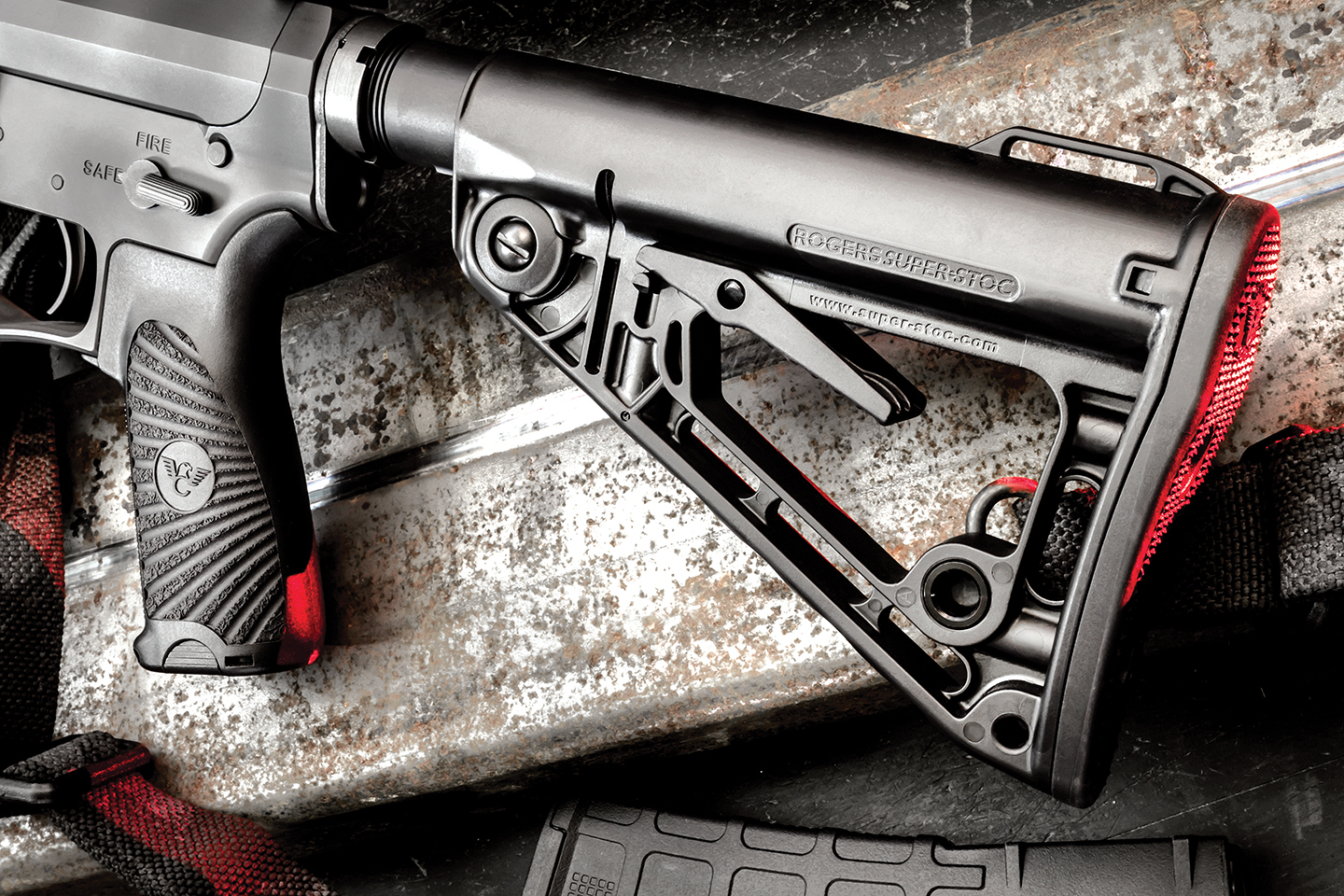 Final Thoughts
In a nutshell, Wilson's Tactical SBR is an extremely well-built, lightweight, accurate, reliable, and handy rifle that is just about perfect for any self-defense or duty application. Throw a low-power-variable optic on this one, and it's an easy 500-meter, do-most-things rifle. See the complete line of Wilson combat rifles and pistols at your nearest dealer, or for more info., contact Wilson Combat directly at; Tel.: (800) 955-4856; Web: www.wilsoncombat.com.
Specifications:
---
Caliber:                      5.56mm NATO/.223 Rem.
Receiver Set               Billet Aluminum
Barrel:                       11.30-inches
OA Length:                28.25-inches
Weight:                     6-pounds, 4-ounces
Sights:                      Flat Top
Stocks/Grips:             BCM/Wilson Rogers
Action:                      Semi-Automatic/Rotating Bolt/Direct Impingement
Finish:                       Urban Camo Armor-Tuff (ceramic)
Capacity:                   30-rounds
Price:                        $2,775.00 (rifle with camo), Quell Suppressor ($1,049.00)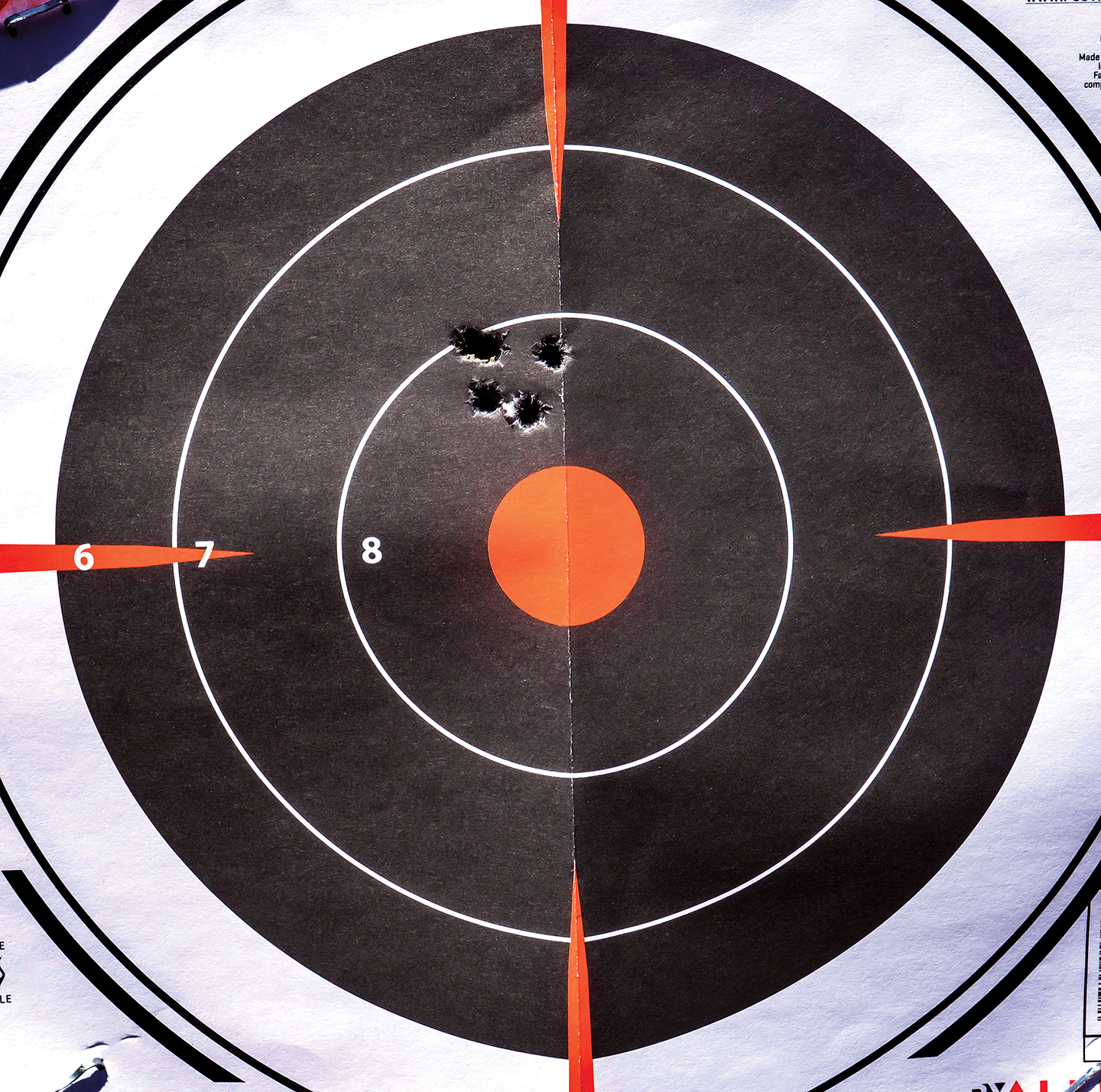 Ammunition Tested                               Velocity                                  Group Size
---
Black Hills 55 grain TSX                             2956                                       .97 Inches
Barnes VOR-TX 55 grain TSX                     2810                                       .90 Inches
Remington 69 Grain Match                        2500                                       1.25 Inches
Black Hills 60 Grain VMAX                         2890                                       1.15 Inches
Hornady 55 critical Defense                       2850                                       1.00 Inches
Groups tested from the back of my truck using a bag as a rest. The best group shown over five (5) shot groups from 100 yards. Velocity was measured using a Magneto Speed V3.