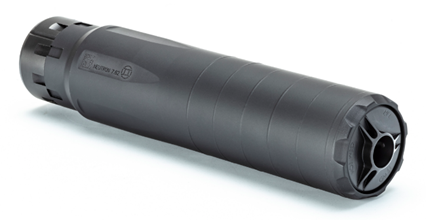 Gemtech® Releases New 7.62 Suppressor: Introducing the NEUTRONTM
 Gemtech®, a leader in cutting-edge innovation and visionary designs within the suppressor industry, is proud to introduce the all-new NEUTRONTM 7.62 suppressor.
If you're looking for a versatile suppressor that strikes the perfect balance between size, strength, and weight, then look no further than the Neutron. Designed with four of Gemtech's patent-pending technologies, this 6.6-inch suppressor is durable enough to withstand full-automatic applications while, at the same time, light enough for extended all-day use. The Neutron is compatible with HUB 1.375-24 thread standards, accepts a wide range of mounting hardware, and comes with Gemtech's ETMTM (Elite Taper Mount), which provides precise alignment and helps resist carbon lock. It has a tubeless construction that helps eliminate unneeded weight and a high-efficiency baffle design for superior sound reduction.
Decrease decibels and increase shooter comfort with the new Gemtech® NEUTRONTM 7.62 suppressor.
MSRP: $829.00
To stay up to date on products and news, visit the newly designed Gemtech website: GEMTECH Suppressors