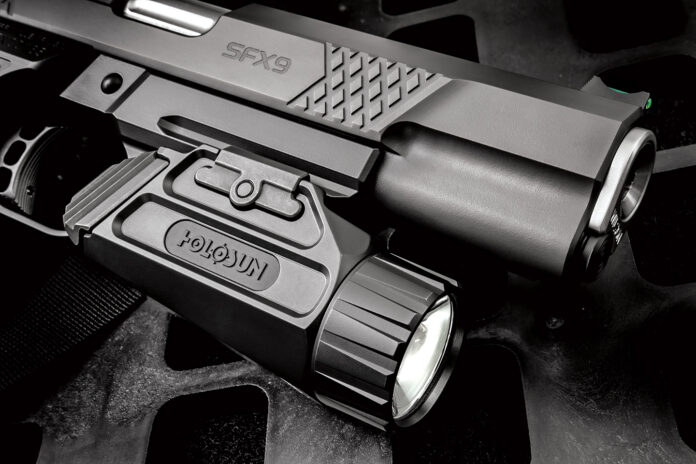 Holosun PID Weapon Lights (from $135.28)
Holosun PID (Pistol Illumination Device) Weapon Lights are a series of high-performance pistol lights designed to enhance your shooting experience and awareness in low-light conditions by providing maximum illumination while being easy to operate and highly durable.
The Holosun PID series offers a wide range of features, including a powerful LED with a maximum output of up to 1,000 lumens, multiple modes of operation, a rechargeable battery with a long battery life, and an industry-first magnetic charging cable. They also come equipped with a quick-detach system for use on 1913 Picatinny or universal accessory rails for easy installation and removal, making them an ideal choice for those who frequently switch their weaponlight's between firearms.
One unique feature of Holosun PID Weapon Lights is the innovative Green Laser Module (GLM), which provides enhanced target acquisition in all lighting conditions. The GLM can be easily installed and adjusted for windage and elevation, making it a versatile tool for both indoor and outdoor shooting. A very cool infrared version is also available.
Overall, Holosun PID Weapon Lights are a great addition to any firearm for anyone who wants to improve their low-light precision for home defense or shooting of any kind after the sun sets. For more information contact Holosun; Tel.: (909) 594-2888; Web: www.holosun.com