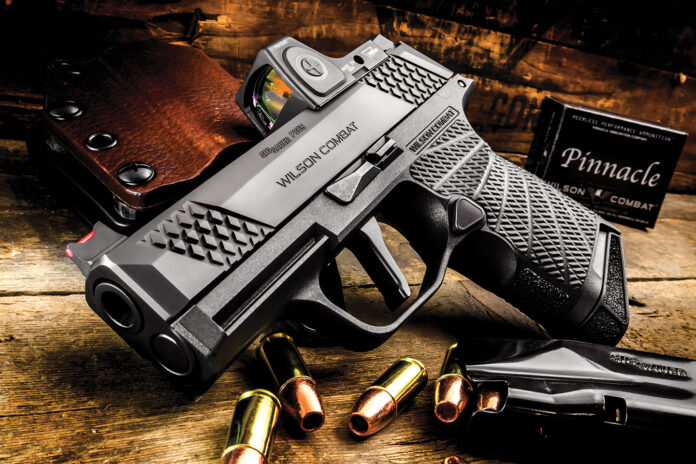 The WCP365
By: Dave Bahde
Wilson Combat takes one of the most capable CCWs in history and brings it to the next level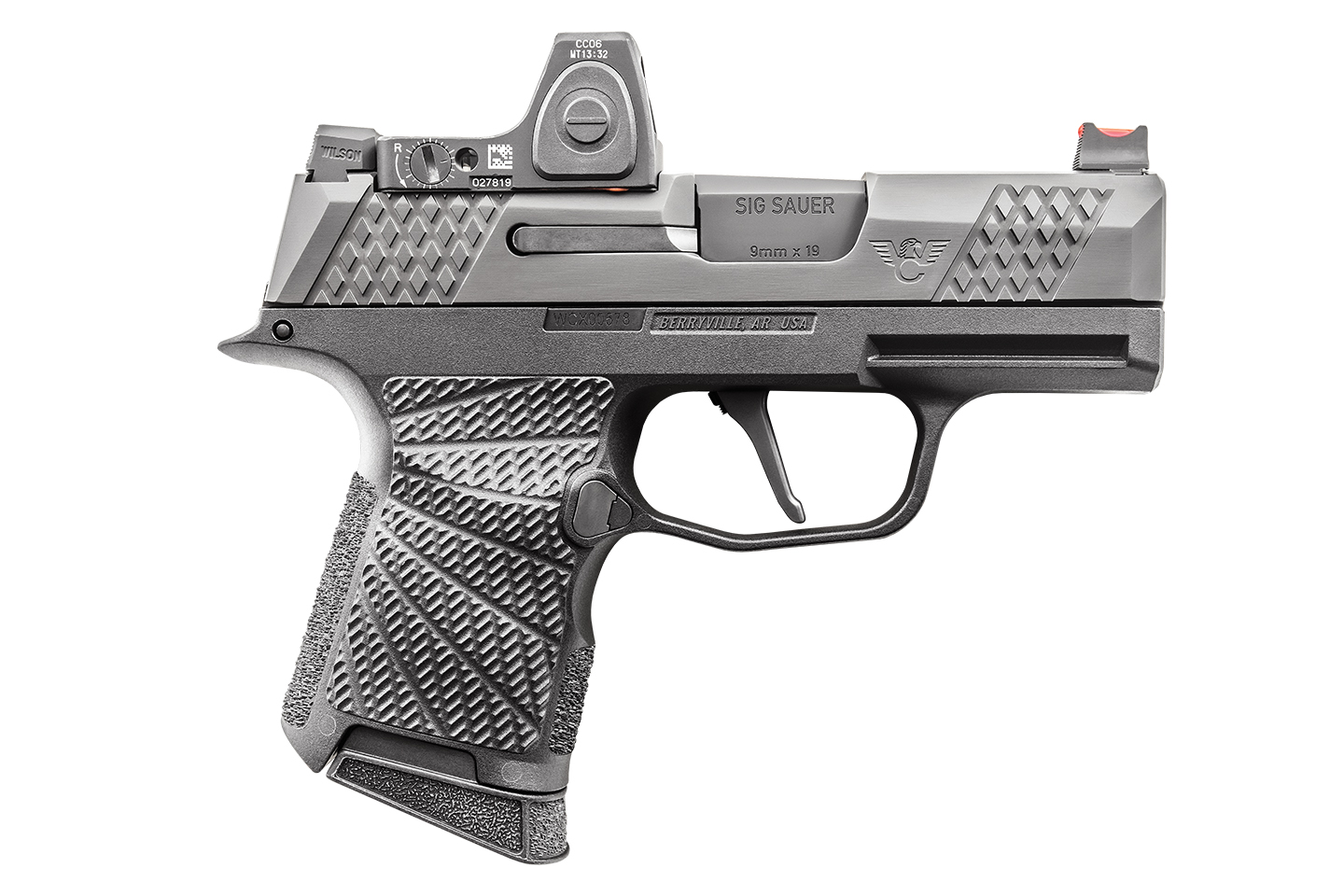 Wilson Combat has long been known for their 1911 pistols, to the extent many deride them a bit for not "innovating." Nothing could be farther from the truth. Bill Wilson has always been at the fore of innovation and, at the same time, passing on what may be the latest fad. Not to mention their rifle line, Bill Wilson has taken Berettas SIGs and Glocks to new heights, as well as the creation of their outstanding double-stack, 1911-derived EDCX9, and SFX9 pistols. One of their latest moves is into the world of the Sig Sauer P-series via the hugely-popular P365. Starting with an enhanced Wilson Combat grip-frame model, the company now sells complete P365 pistols — aptly named the WCP365 — cut for direct-mount optics, with slide alterations and trigger enhancements. Like everything Bill Wilson does, these are well-executed, practical, and functional.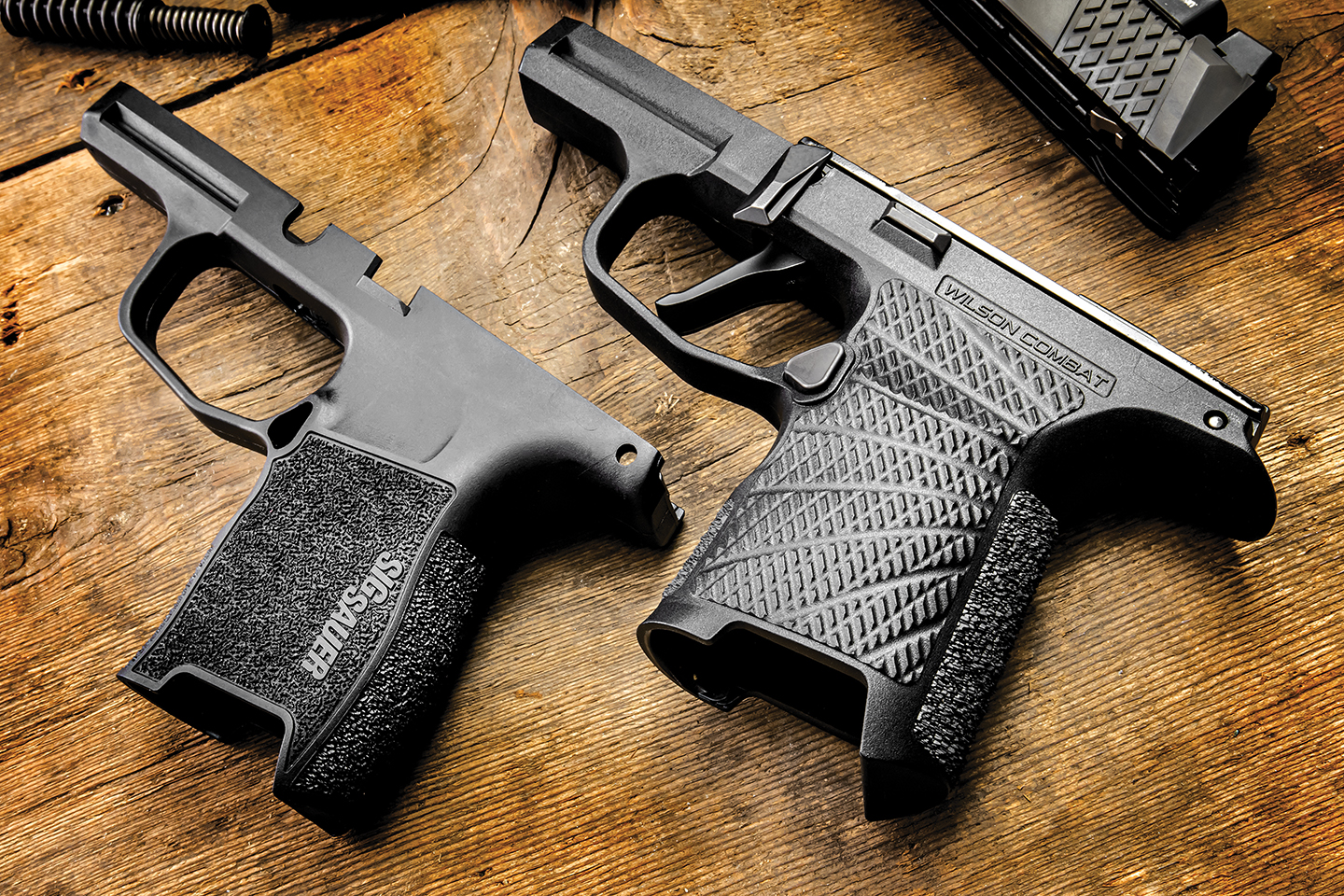 WCP365
Wilson Combat P365's include a number of options, and all use a proprietary serial number starting with a WCP prefix. All eight new models use the 3.10-inch barrel length but are available in standard or XL grip frame configurations. WCP365 slides are "reimagined" and include reshaping, with "Carry Cut" beveling all around and Wilson's aggressive X-Tac pattern as front and rear cocking serrations. The front top of the slide features standard straight serrations to help cut sight glare. The Chromoly barrel and stainless-steel slide are coated with DLC (Diamond-Like Carbon) for superior wear and corrosion resistance. 
Wilson equips the WCP365 with their own rear serrated U-notch Battlesight paired with a bright-red front fiber optic sight. The sights are taller than the factory Sig sights for a co-witness sight picture with most mini red-dot sights. Optional direct-mount milled optic mounts are available cut for the Trijicon RMRcc (tested), Holosun 407/507K, Sig Romeo Zero, and the Shield RMScc, and include a cover plate. 
The trigger module is tuned by Wilson (should you opt for it … we did) and uses a Gray Ghost Guns flat trigger. A standard Sig straight trigger or X Series trigger are also options. The trigger module rides inside Wilson Combat's own P365 grip module, with X-Tac texturing, strategic reshaping of the backstrap, a high-cut trigger guard, and a high-cut 1911 style beavertail. Available as a stand-alone product, the WCP365 Grip Module will accommodate the WC Tungsten weight kit, has the factory accessory rail cuts, and are available in black, green, tan, or gray and either with or without the manual safety cut and in either standard size (tested) or XL. WCP365 pistols ship in the factory case, with two 10-round magazines (one with the lip), the factory grip module, and all factory parts.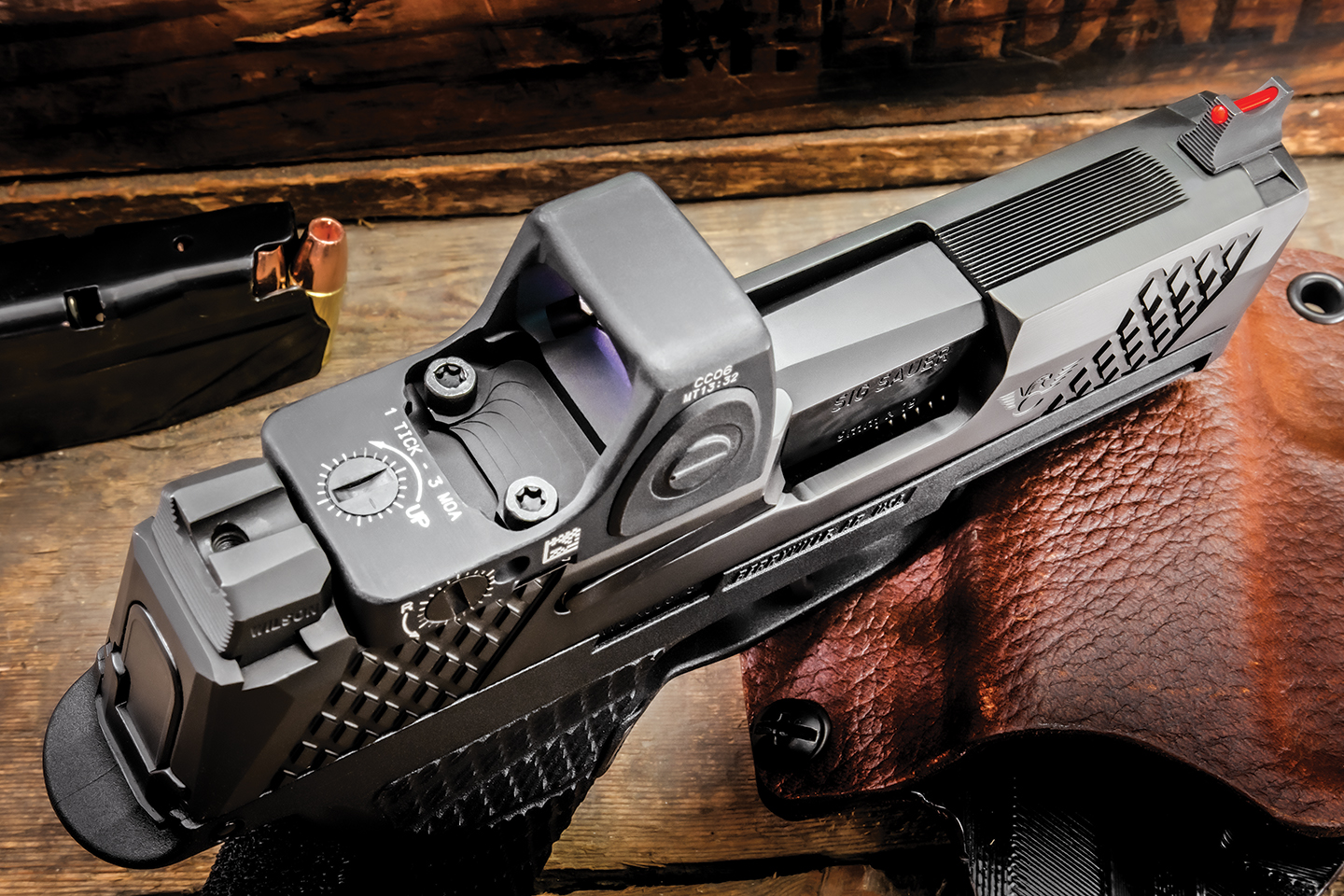 Range Time
As expected with anything that bears the Wilson Combat name, the fit and finish on the WCP365 was excellent, and the Wilson grip modules are noticeably more comfortable and "grippy" than the factory ones. Given my hand size (large), I also did some testing using a Wilson XL grip frame. Trigger operation was light and crisp yet easily usable in either duty or defense applications; it was noticeably more crisp than the factory triggers in both my standard and XL P365 pistols. Glare-cutting serrations on top of the slide are a nice touch; a side-by-side comparison with a factory slide yielded some subtle but very clear differences in sight-picture acquisition in direct sunlight. 
Range testing of the WCP365 was completed primarily at Gunsite Academy in AZ. Snow was not an issue this time, but sweat was. With sweaty hands, Wilson Combat's slide modifications made for positive control during loading, unloading, and stoppage drills. While the Wilson grip was noticeably more ergonomic and controllable for me using the lipped base plate, the real game changer was the WCP365 XL frame. Having tested the P365 since before they were released, this was the most comfortable and solid connection I've experienced with the pistol with the 3.10-inch barrel.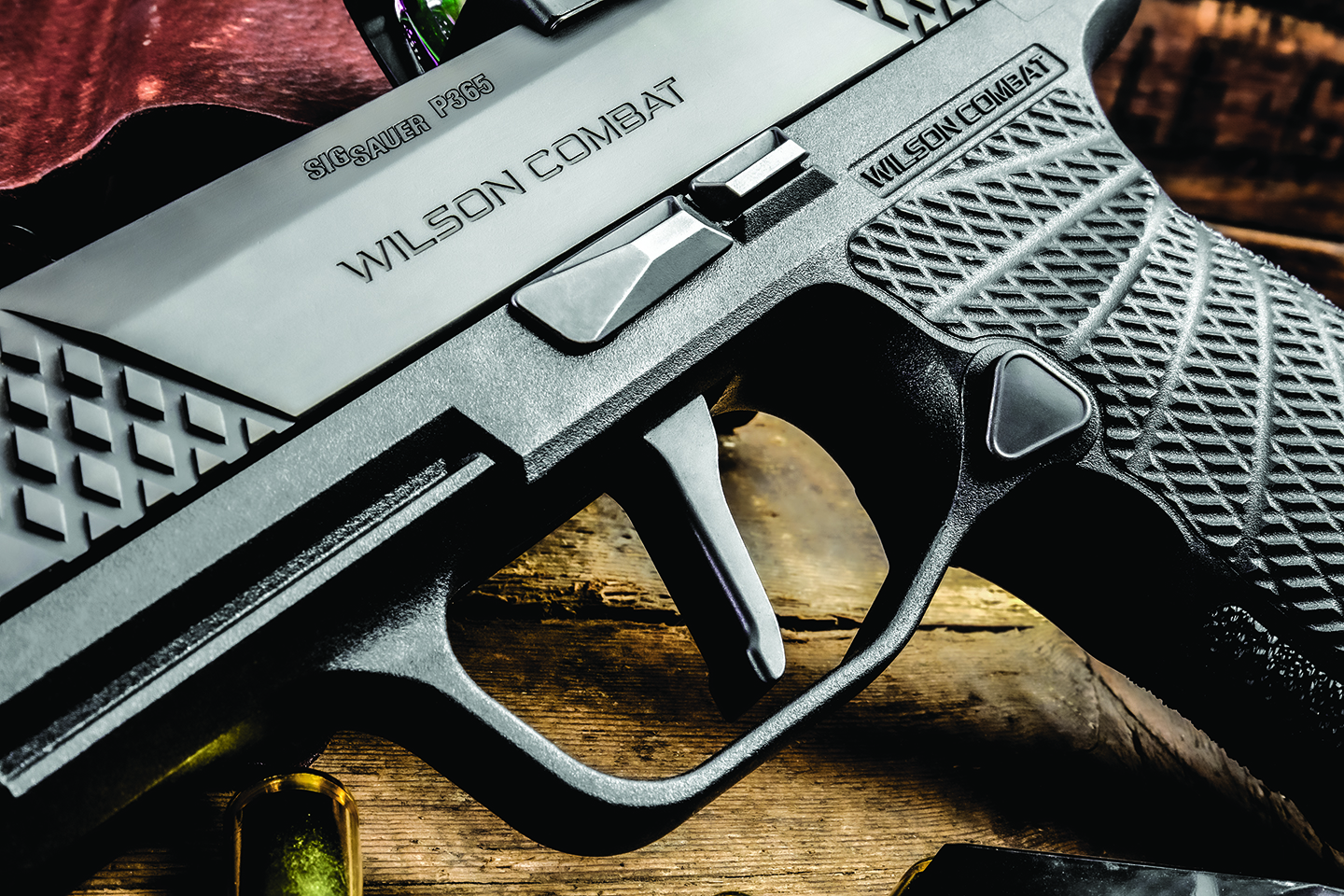 I did much of the testing while teaching a Tactical Concealed Carry Pistol (TTCP) class at Gunsite. This class is all about the practical application of your carry pistol and goes through around 1500 rounds for the week. Sig Sauer P365s were well represented, and all performed well. Several pistols in this class had the optics shoot loose, and most used some sort of mounting plate. To me, this makes the plate-less, direct-milled optic platform on the Wilson Combat P365 one of the best parts of the build. In my experience, both teaching and using an RDS, if there is a consistent failure point with optics, it's the adapter plate, and the WCP365 addresses that issue upfront. 
Testing ammunition included Federal's 124-grain +P HST and 147-grain HST, Hornady's

Critical duty, and Wilson Combat's Barnes TAC-XP 95-grain loads. Soft shooting and accurate, the 95-grain Wilson was very comfortable to shoot while also being tailored to a three-inch barrel length. My best group during testing was printed with this round, although, like every P365 I've tested, it shoots almost anything accurately and reliably.   
If you carry your subcompact with a light, this pistol accommodates any offerings designed to fit the factory mount. There are also a couple of aftermarket rail adaptors so that you can use any of the compact lights.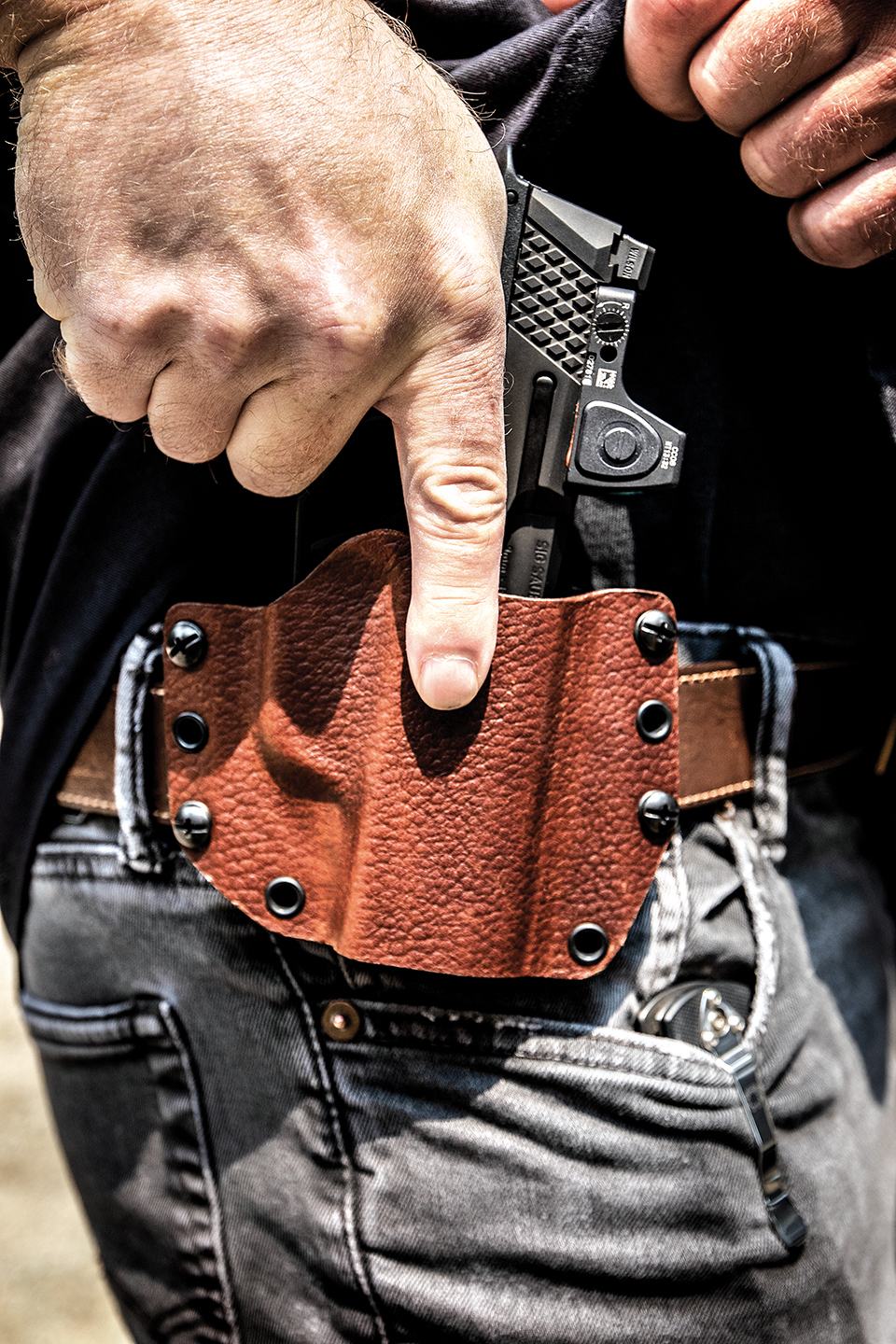 Bottom Line
Wilson Combat warranties WCP365s for accuracy, reliability, sights, and any defects in the slide and grip module — basically anything they've worked on or provided. Sig Sauer maintains service on broken or defective factory parts.
The Sig Sauer P365 in any configuration has always been comfortable to carry and has been carried by or nearby this author almost since its introduction. My personal pistols are factory-spec other than the grip module, but the Wilson Combat enhancements have me sold on their practicality and usefulness. See the WCP365 line ($1105.00 to $1425.00) at your nearest dealer, or for more information, contact Wilson Combat: Tel.: (800) 955-4856; Web: www.wilsoncombat.com.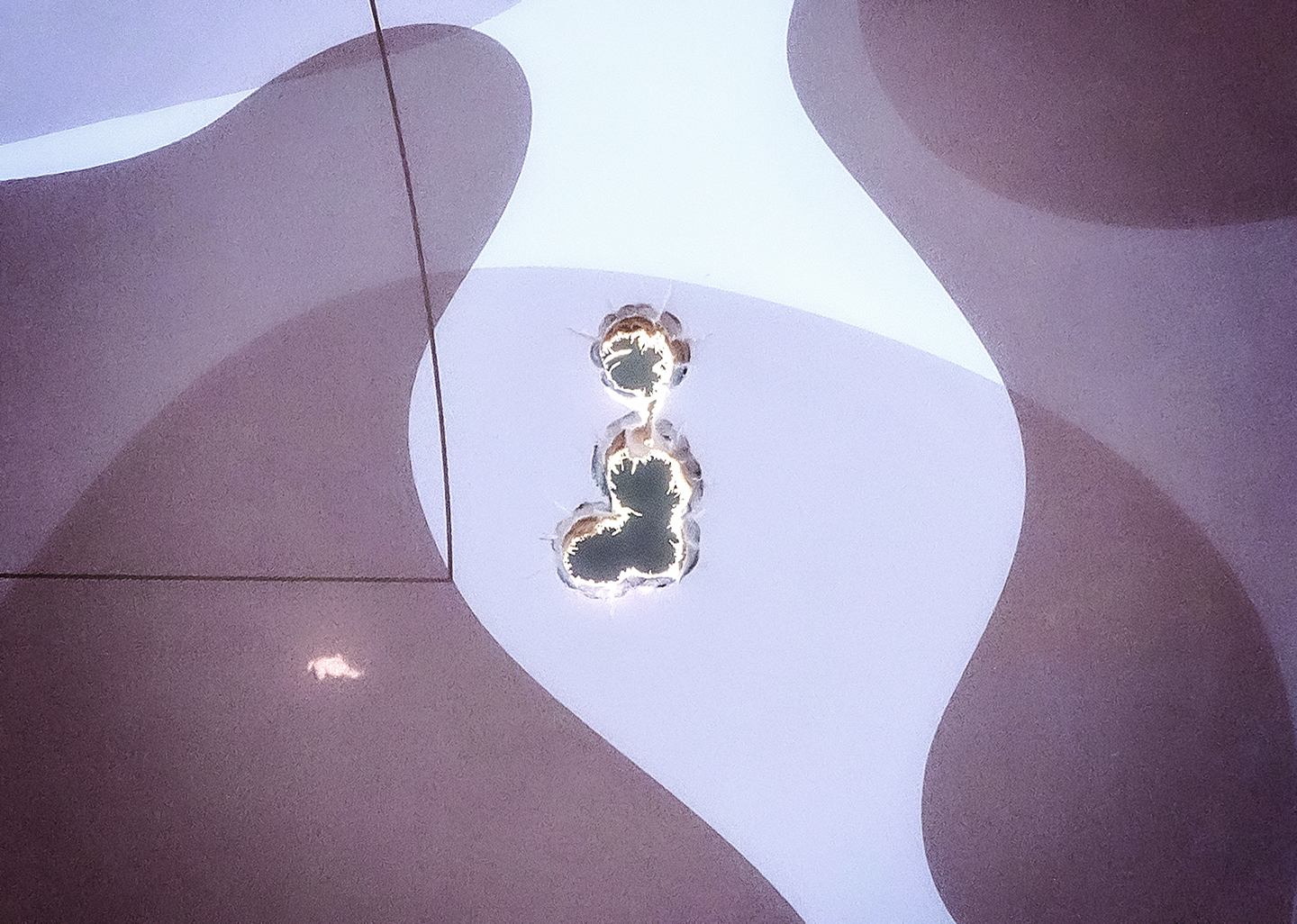 ---
Specifications: Wilson Combat P365
Action:

Striker Fired

Caliber

9mm 

Barrel Length

3.10 inches

 

Weight:

18.60 ounces (without RDS) 

Capacity

10 rounds standard frame/13 rounds for XL 

MSRP

$1425.00 (as tested, not including the RDS)
---
Performance
Ammunition
Velocity
Group
Wilson Combat 95 Tac XPD

1250

1.50 inches

Federal 124 Grain +P HST

1170

1.60 inches

Federal HST 147 Grain

1015

1.55 inches

Hornady 135 Critical Duty

1030

1.65 inches
Groups fired from a bag using the back of my truck as a rest—distance of 15 yards, 3 five shot groups for comparison. Velocity in Feet Per Second (FPS) measured with a "Chrony" chronograph over three five-shot groups.