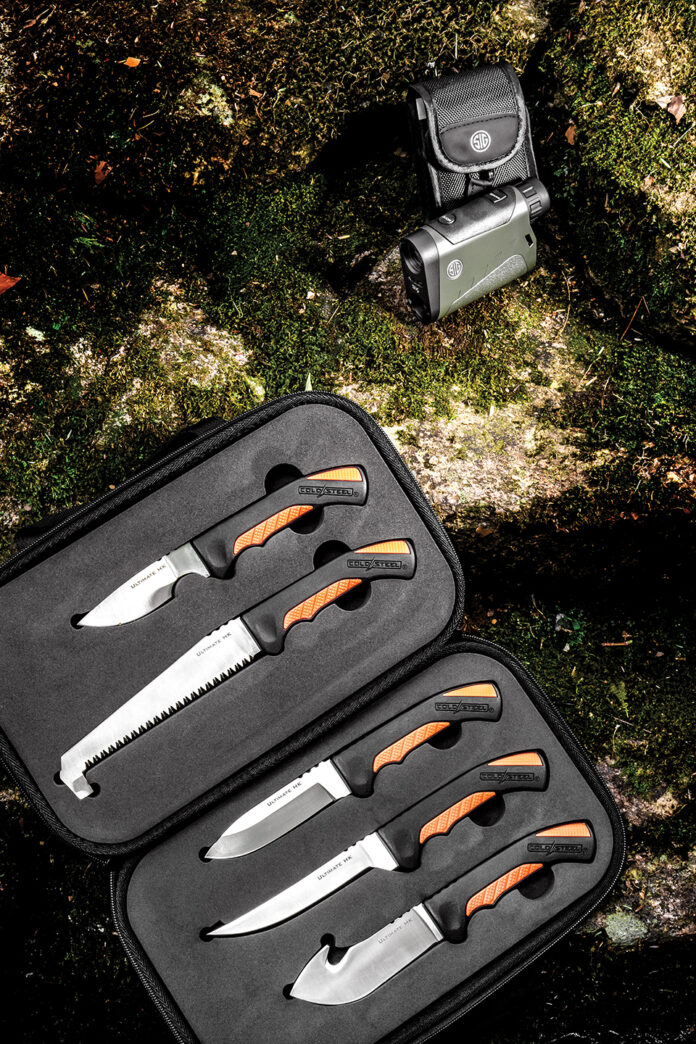 SIG Kilo 3K Rangefinder ($449.99)
It would be an understatement to say SIG Sauer has been on a clear path to conquer most of its competition. It has truly been fascinating to watch the company successfully move into and dominate segments of the market with one homerun product after the next. Our question is, what will they do next?
One of the segments SIG has declared war upon has been electro-optics, and there's no question they're on their way to the top. One of the first attention-grabbers was the introduction of the KILO2400ABS rangefinder that even the most brand-loyal did not ignore; it outperformed anything like it available to the commercial market. As its competitors scramble to play catch-up, SIG has continued to ramp and revamp its range finder line to maintain a clear lead.
The KILO3K offers astounding performance, simplicity, and value, combining the industry's fastest Lightwave DSP engine (Digital Signal Processing) with streamlined setup and operation. KILO3K rangefinder modes of operation include Line-Of-Sight (LOS), Angle Modified Range (AMR), Archery Mode (ARCH), Applied Ballistics Ultralight (BDX-U), and Applied Ballistics External (BDX-X). In BDX-U mode, the KILO3K utilizes the shooter's ballistic profile and measures environmental parameters in real-time to instantly calculate precise windage and elevation solutions in either MOA or MILS. This information is displayed in the rangefinder and is also communicated via Bluetooth to any paired SIG BDX riflescope to provide the exact illuminated holdover aiming point. Want even more performance? Check out the KILO8K-ABS; it'll blow your socks off. For more information contact SIG Sauer; Tel.: (603) 610-3000; Web: www.sigsauer.com