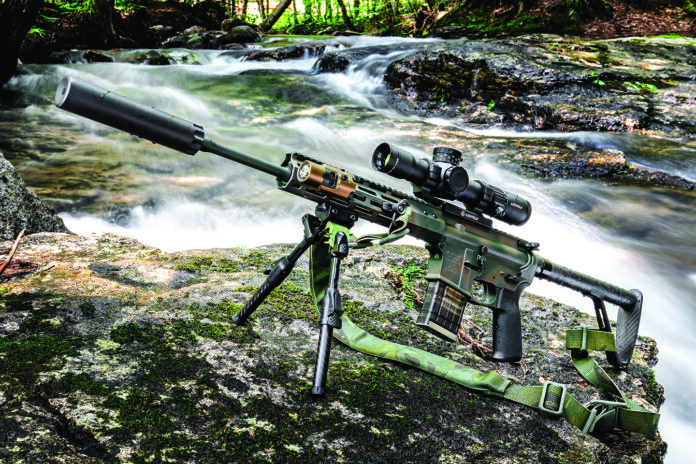 Wilson Combat Ultralight Hunter
By: Dave Bahde
300 HAM'R punch in a fast and light package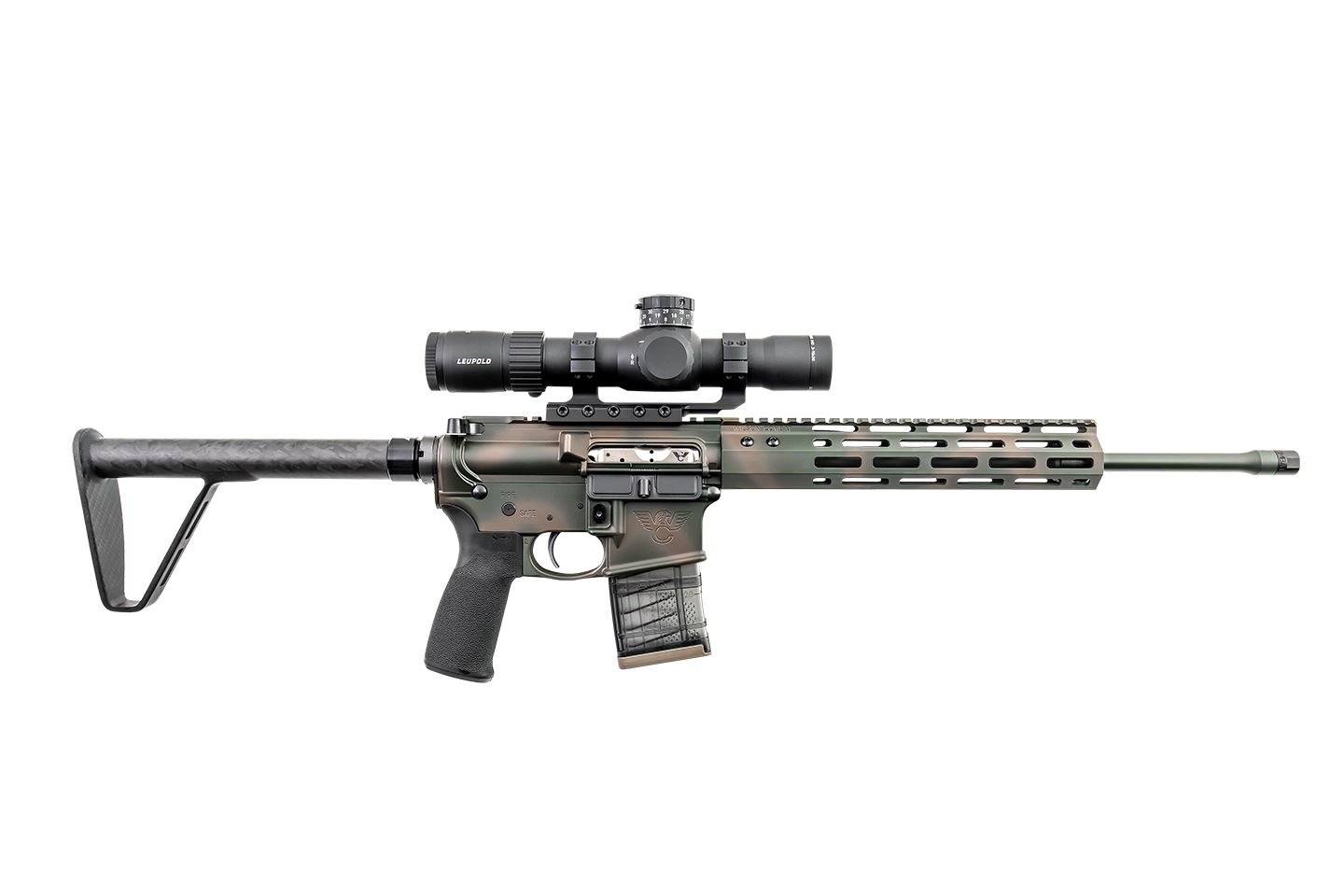 Wilson Combat's 300 HAM'R cartridge has gained quite the following. One of my best friends, an avid hunter, uses a 300 HAM'R chambered rifle as his primary hunting rig, and he's been able to confidently take down everything from varmints and predators to medium/large-sized deer. He finds it handy, comfy to carry on long hikes, and efficient at doing its job. Using a variety of 30-caliber bullets, the 300 HAM'R is incredibly accurate, hard-hitting at ranges from 0-300 yards, and even a capable performer out to as far as 500 yards. Loaded with the Lehigh Defense 95-125 grain Controlled Chaos bullet, it is one of the most capable defense cartridges in an AR platform on the market today. The 300 HAM'R has become one of my favorites and resides as one of the most versatile AR-15 rifle cartridges currently available.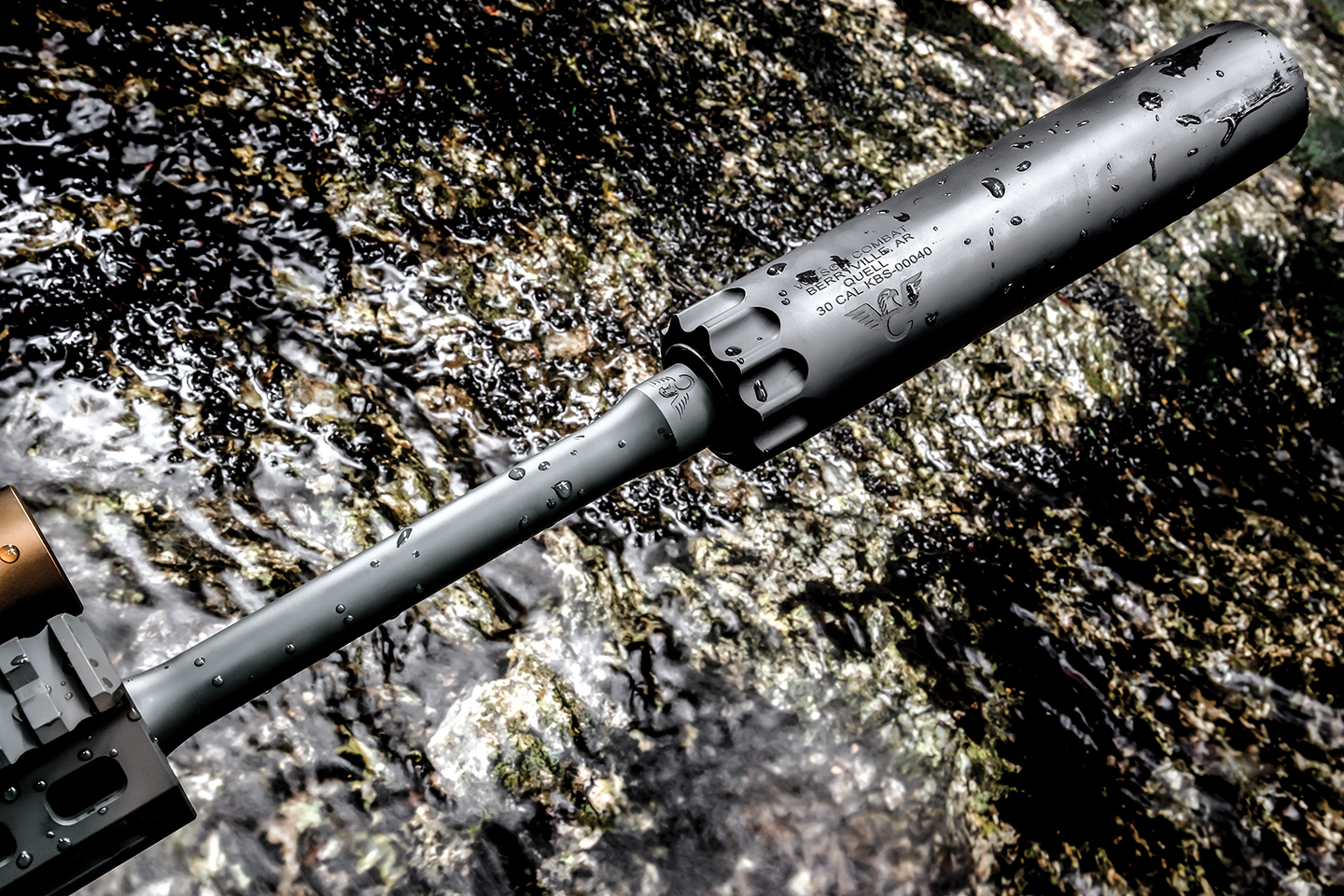 Wilson Combat's Ultralight Hunter
Wilson's new-for-2023 Ultralight Hunter rifle uses a match-grade 16-inch stainless barrel with a 1-13 twist rate that's threaded to 5/8×24" at the muzzle. The taper is thin, keeping it light — hence the carbine's name. Shrouding the barrel is a 12.6-inch M-LOK capable hand guard with a full-length Picatinny top strip. Upper and lower receivers are forged and Mil-Spec, with the upper being slick (no forward assist). Riding in the upper is a Boron Carbide coated low-mass bolt carrier group. The trigger is Wilson's own TTU (Tactical Trigger Unit), measuring 4.5 to 6-pounds total pull weight. The buttstock is the ridiculously light (4.37 ounces) Smoke Composites Carbon Fiber fixed stock, which is paired with a Mission First Tactical Engage hand grip. Also available in a two-tone black/FDE finish, my test rifle was finished in the optional Forest Camo pattern.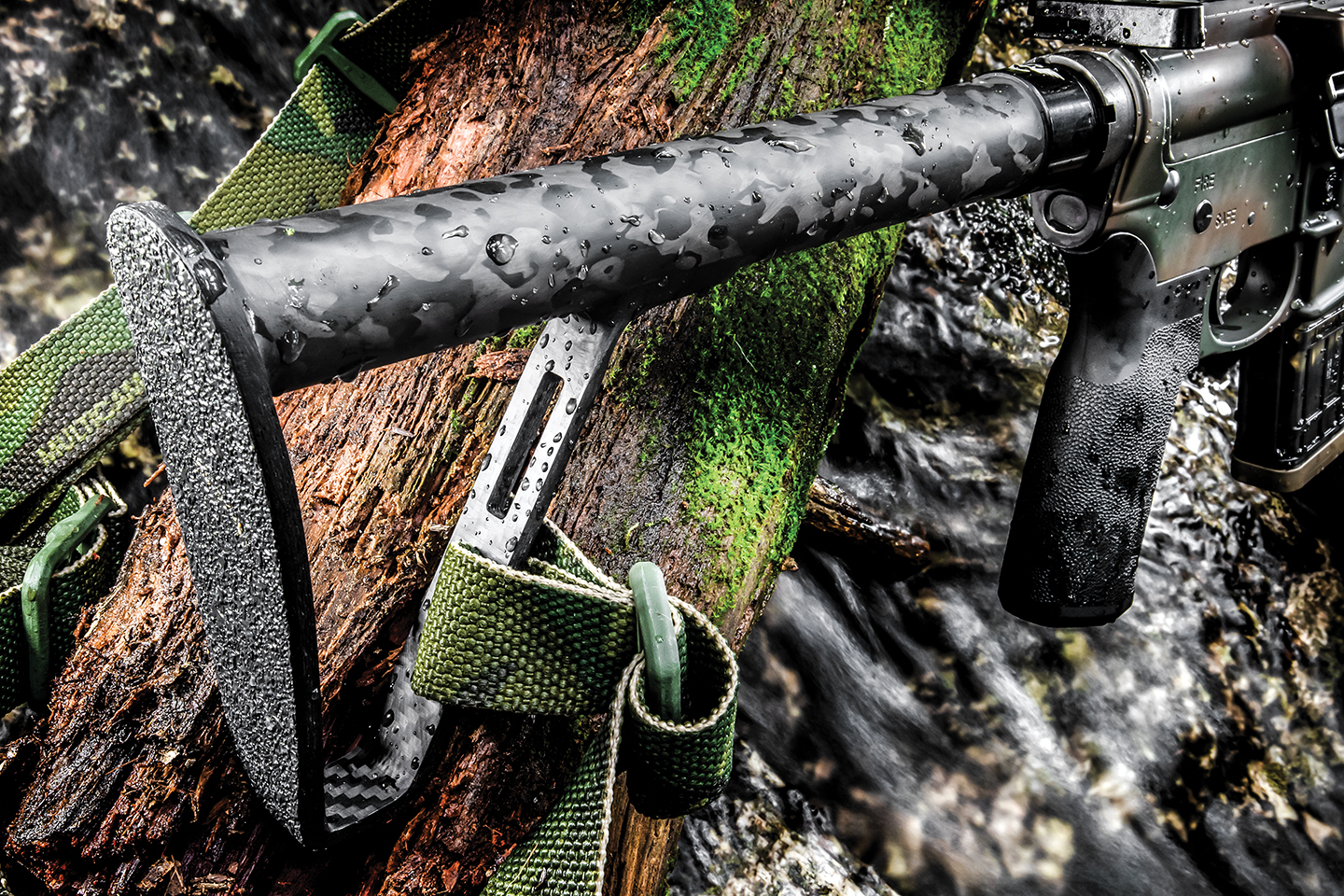 The riflescope used for testing is Leupold's new Mark 5HD 2-10 power, with a 35mm maintube and the TMR reticle mounted in the first focal plane. Look for more reticles in the near future, as well as an in-depth review coming up. Designed as the evolution of the riflescopes used on the Mk12 DMR platform, it features premium glass, a rugged 35mm tube, and Leupold's Zero Lock top turret. This turret is fast if dialing for elevation, with a 30 mil stop at 10.5 mils per rotation in .10 mil increments. With a total of 48 mils of elevation, it is possible to zero most any rifle it would be used on. A nice touch in a scope in this power range is a side focus so that it can be used from danger close to extended ranges with a sharp focus. Even as rugged as it is, this scope weighs in at only 24 ounces.
Wilson Combat's Quell Ultralight Titanium suppressor was also used throughout testing and provided a very lightweight, compact, and effective sound-suppression solution for a hunting rifle without adding a ton of weight to the front end. Weighing in at a mere 9 ounces, this Titanium suppressor will happily handle backcountry abuse, and at only seven inches long, it's not a cumbersome addition. Mounted to the K Mount muzzle device, it installs quickly and easily, does not shoot loose, and functions as a flash suppressor when the suppressor is not utilized. Hunting suppressed is increasingly common in states where it is legal, and Quell Ultralight Titanium is a very efficient package for this duty.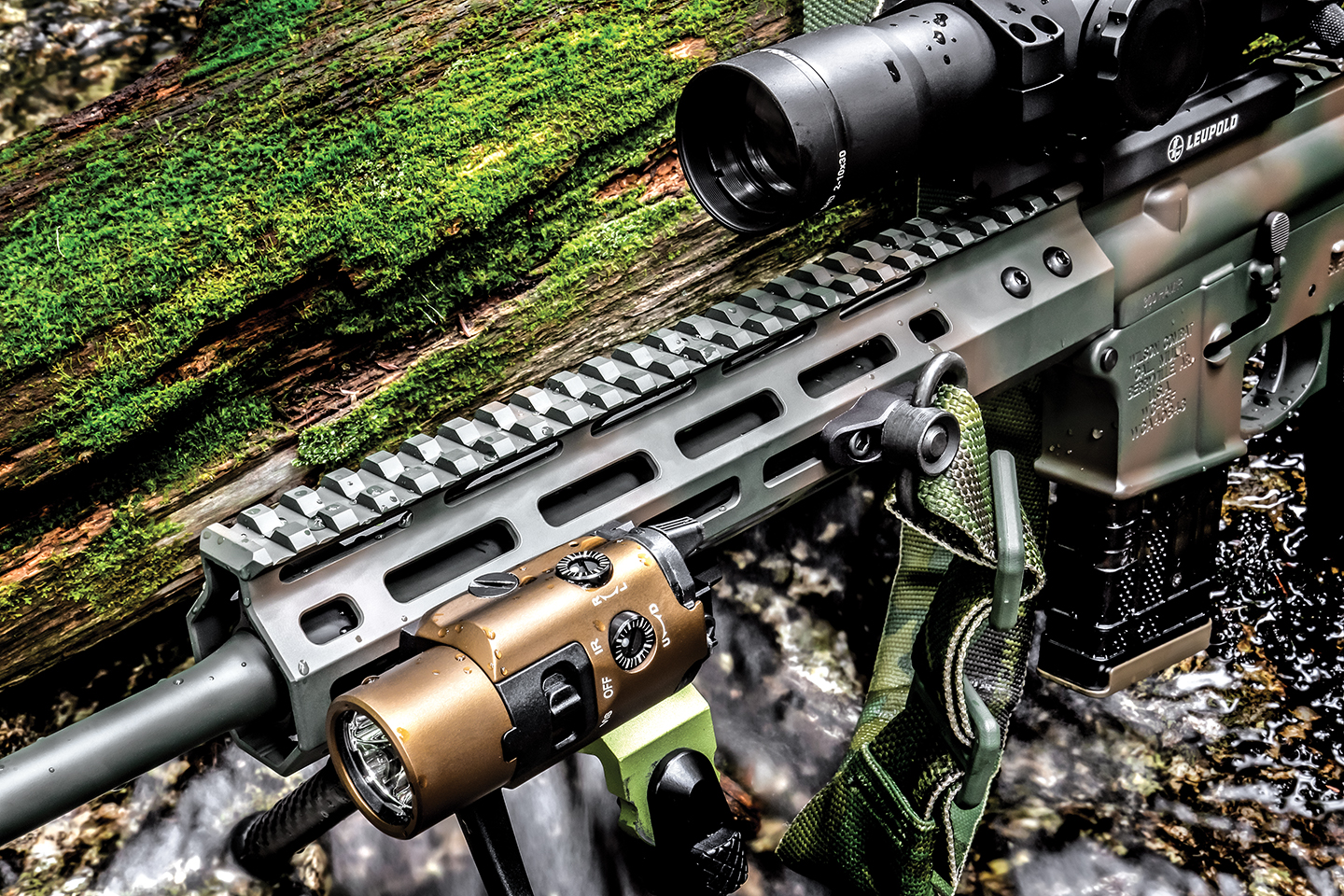 On The Range
My best five-shot group at 100 yards, printed using the 110-grain Controlled Chaos load, measured less than 0.75 inches. Using their new practice load — a 125-grain FMJ — the spread was not much larger. Switching between bullet weights in this caliber does not seem to change point-of-impact much, which is a huge benefit. The point-of-impact of the 125-grain FMJ was very close to that of the 125-grain Pro Hunter, which has become my favorite hunting round.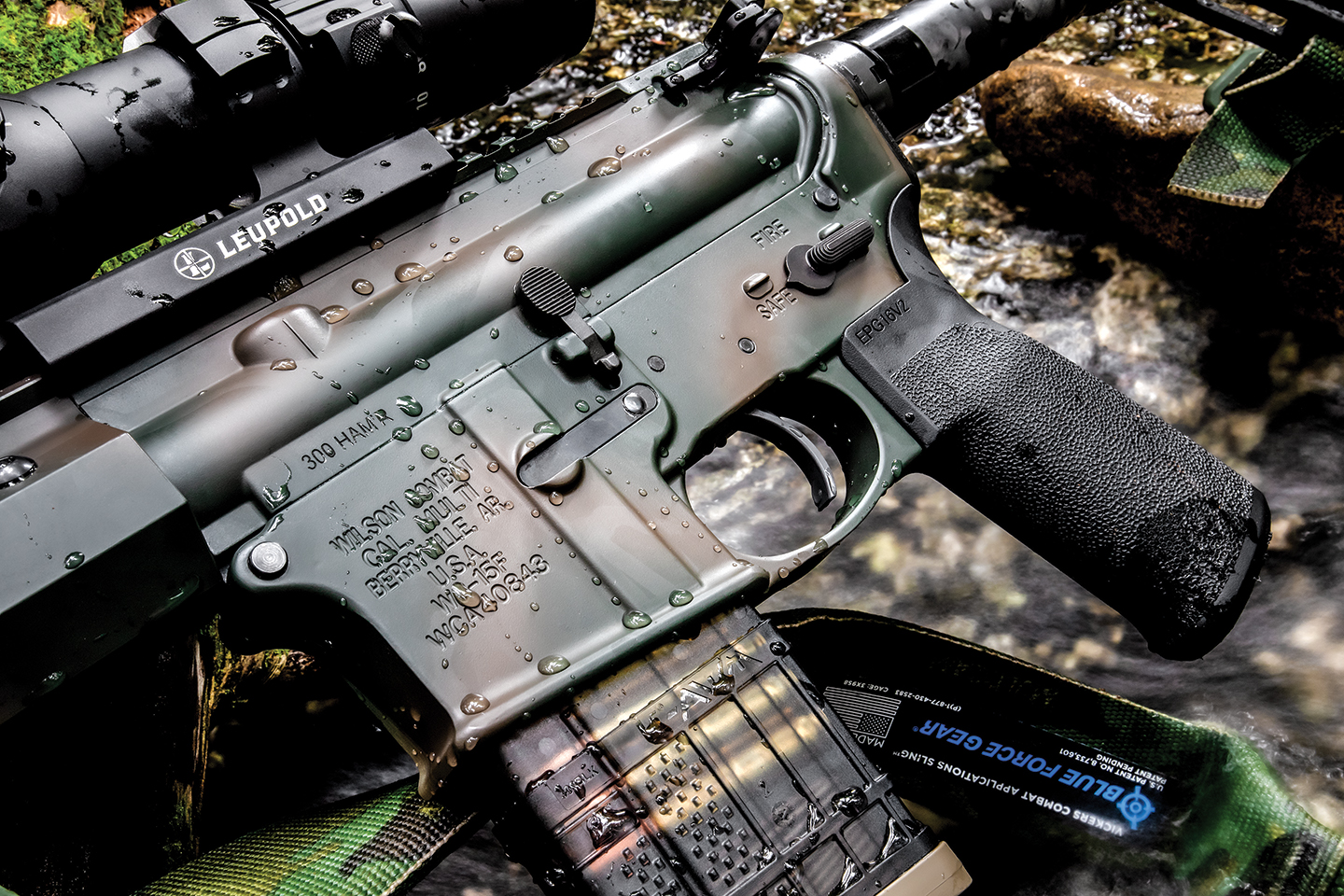 Recoil with the K Mount was soft, much like a 5.56mm, with very little muzzle rise and flash. While not nearly as obnoxious as a full-on muzzle brake, the K Mount does have some increased blast, but not directed back at the shooter — more like what you'd expect from an A2 or other cage-type flash hider. Attaching the suppressor did not add much to the recoil impulse on this 16-inch barrel. Having run this same suppressor on shorter barrels, the slight increase in recoil is a tad more noticeable. Given how light the suppressor is, there was less than half an inch difference in point of impact between suppressed and unsuppressed.
Controlled Chaos rounds are about perfect for urban defense; an all-copper design, they are soft shooting, very accurate, and impressive in gelatin. I personally have been running the 95-grain for the most part, but they are available in 110 and now 125-grain flavors. The 125-grain hunting bullets are the real sweet spot for four-legged critters, in my experience — a nice compromise for penetration without adding recoil. Bill Wilson and others have had excellent success with the 130 and 150-grain projectiles on larger animals. To sum up the 300 HAM'R, it's accurate, reliable, stable, and very consistent no matter the bullet weight. Along with using many of Hornady's finest bullets in the 300 HAM'R, Wilson Combat's acquisition of Lehigh Defense has significantly increased the Lehigh bullet selection.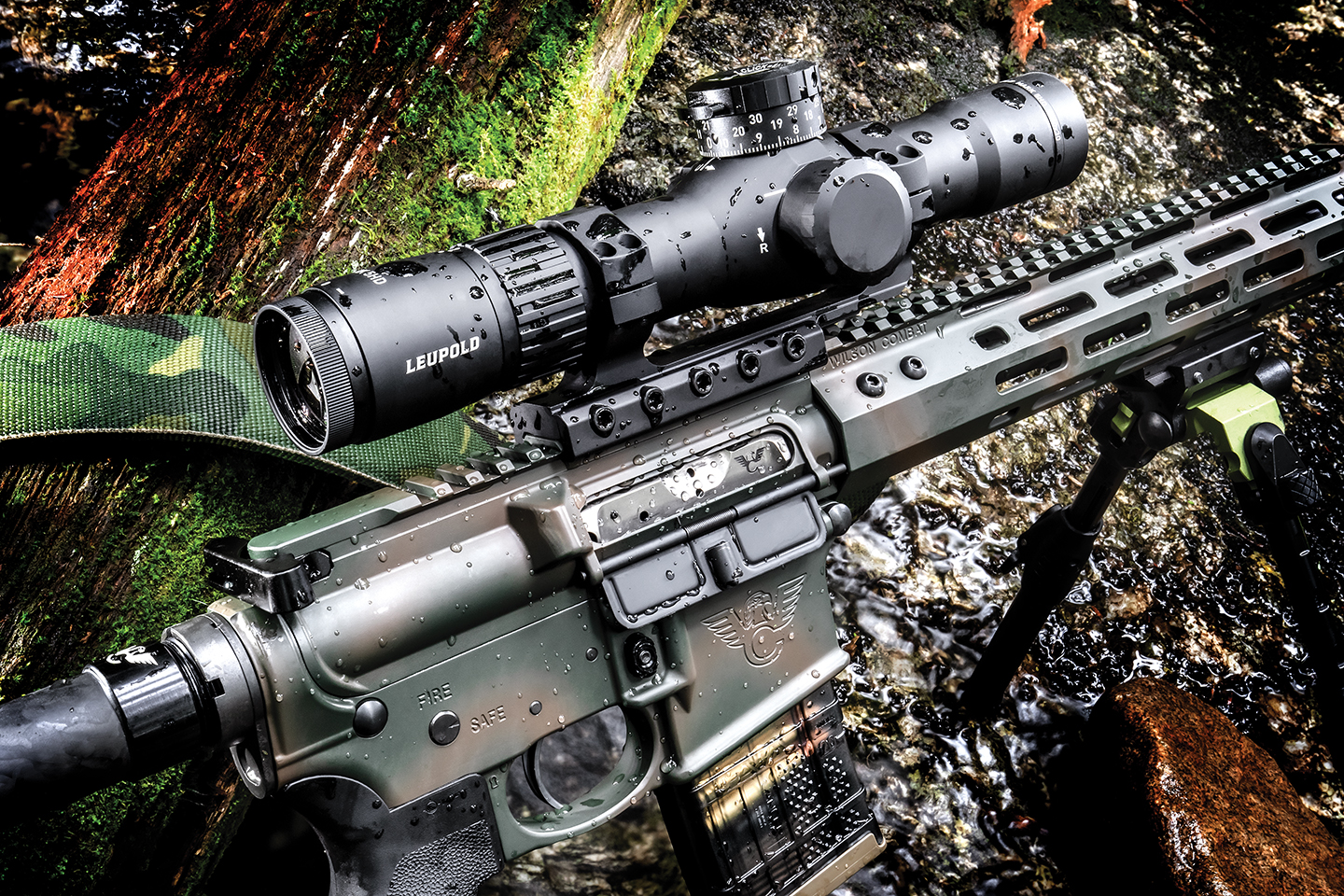 Bottom Line
Wilson Combat's 300 HAM'R delivers vastly improved terminal ballistics without increasing size, weight, a significant increase in recoil, or requiring a bolt swap over your typical 5.56. The Ultralight Hunter pairs these ballistics with a rifle that weighs a tad over 5 pounds. It is well-balanced, even with the suppressor, and points like a laser. As usual with Wilson Combat ARs, the function was flawless over a broad range of ammunition.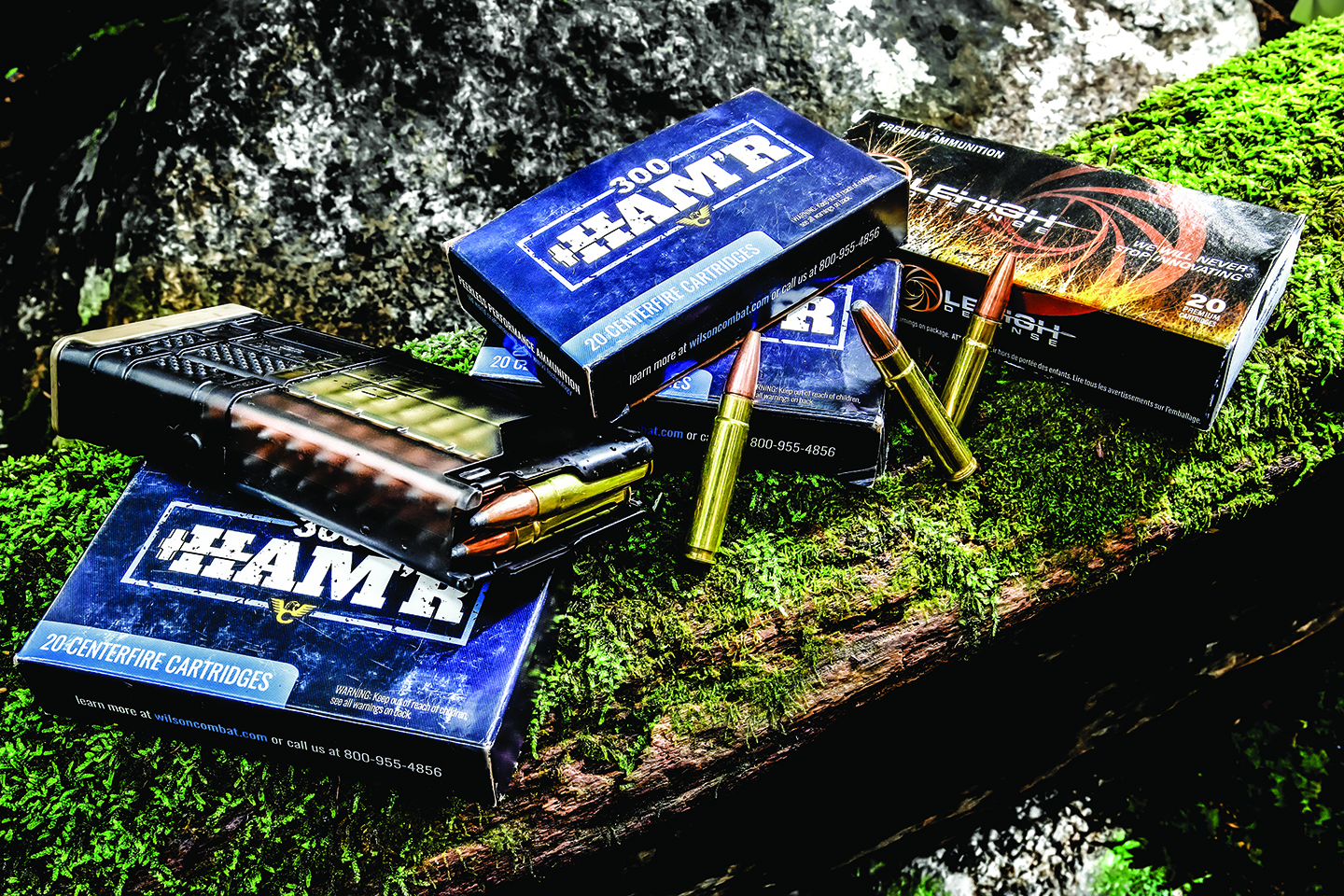 While I'm not particularly fond of fixed-stock ARs, many will enjoy the simplicity and lack of weight with this one. Even with the light profile, there were no real impact shift issues out to 300 yards on five-round strings. Designed as a hunting tool, this configuration stays on target nicely for any round count necessary on the hunt. But, if laying down suppressive fire is the goal, Wilson has different models for that.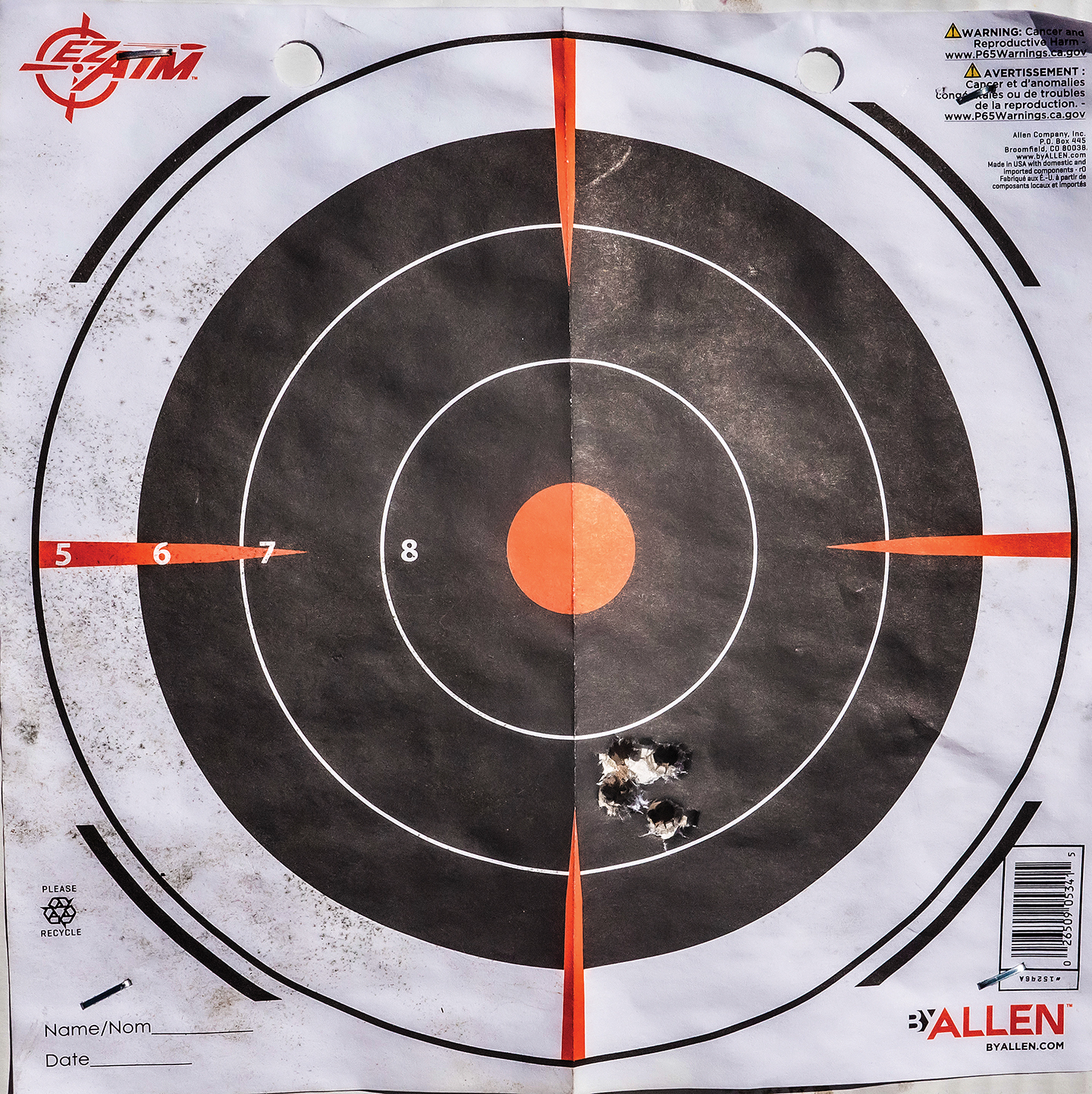 Current 5.56mm rifles get the job done but are nowhere near as versatile as the same rifle chambered in 300 HAM'R and are not considered a viable hunting round by most for anything more than your typical varmint or predator. The 300 HAM'R will do anything a .223, 300 BLK, or even a 6.8 SPC will do, and a ton of stuff they won't with, and they're a simple barrel swap away if you're looking to convert. Yes, you will need to run 300 BLK magazines, but those are cheap and plentiful. If your world is 300 yards and closer, with the ability to stretch a bit farther on occasion, nothing really does it better than the 300 HAM'R. See the Ultralight Hunter at your nearest dealer, or for more information, contact Wilson Combat: Tel.: (800) 955-4856; Web: www.wilsoncombat.com.
---
Specifications:
Caliber/Gauge:                         .300 HAM'R
Barrel:                                    16-inch Ultralight Tapered
OA Length:                              34.5 inches
Weight:                                   5 pounds, 2.5 ounces
Sights:                                    Flat Top Rail
Stocks/Grips:                          Smoke Composites Stock/MFT Grip
Action:                                   Rotating Bolt Direct Impingement
Finish:                                   Armor-Tuff Forest Camo
Capacity:                               20
Price:                                    $2,250 to $2,325
---
Performance:
Load                                                   Velocity                                  Accuracy
Wilson Combat 110 Grain CC                   2600                                    .68 Inches
Wilson Combat 125 Pro Hunter                2500                                    .70 Inches
Wilson Combat 135 grain Speer               2400                                    .75 Inches
Wilson Combat 125 Grain FMJ                 2400                                    .78 Inches
Bullet weight was measured in grains, and velocity in feet per second (fps) was measured using a Magneto Speed V3. Accuracy in inches for three five-round groups fired from 100 yards using a bipod as a rest from behind a bench.