Upper receiver matches the lower nicely and houses an AR-15 style bolt carrier group and A2 charging handle. The barrel is Nitride coated, 16 inches in length, capped with an A2 flash hider and is rifled at a 1:7" twist rate. The gas tube is connected using the SIG Micro-Lite Gas Block. Pinned, it remains strong, but is very small and light weight. Covering the barrel is a free-floated UTG Pro 15" M-LOK equipped handguard. Slim, trim and light it provides for all the rail space you would need without the weight. One 30-round SIG .556 NATO magazine is included.
Our test rifle was sent with the Romeo 5 Red-Dot Sight. Parallax free, it features a 2-MOA red-dot and MOTAC (Motion Activated Illumination). MOTAC allows the Romeo 5 to remain off when not in use, any movement turns it on. It facilitates a 40,000+ hour battery life on a single 2032 battery. Eight settings including two Night Vision Capable are controlled using the touch pads on top of the sight. Battery access is easy, and elevation and wind can be adjusted with a coin or screwdriver, no special tools required. Mount is a standard Picatinny rail, the included mount rail co-witnessed my back-up iron sights.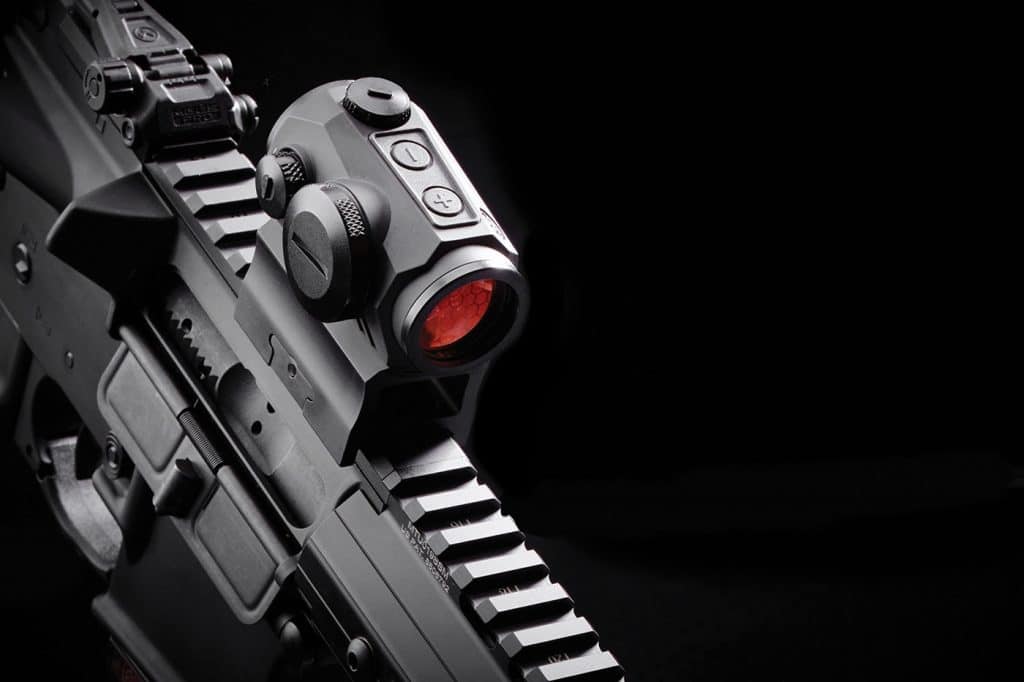 Testing
The only item added for testing was my Surefire M322 Scout light using a Vampire lamp for both white and IR light capability. It is mounted in a LARUE QD Mount using a DS07 switch. Sling use is a bit hampered since it does not come with any rails or a sling QD mount. Most testing was done without a sling. Leupold's Mark 6 using a T3 reticle was used for group testing only, the rest was completed with the Romeo 5 sight.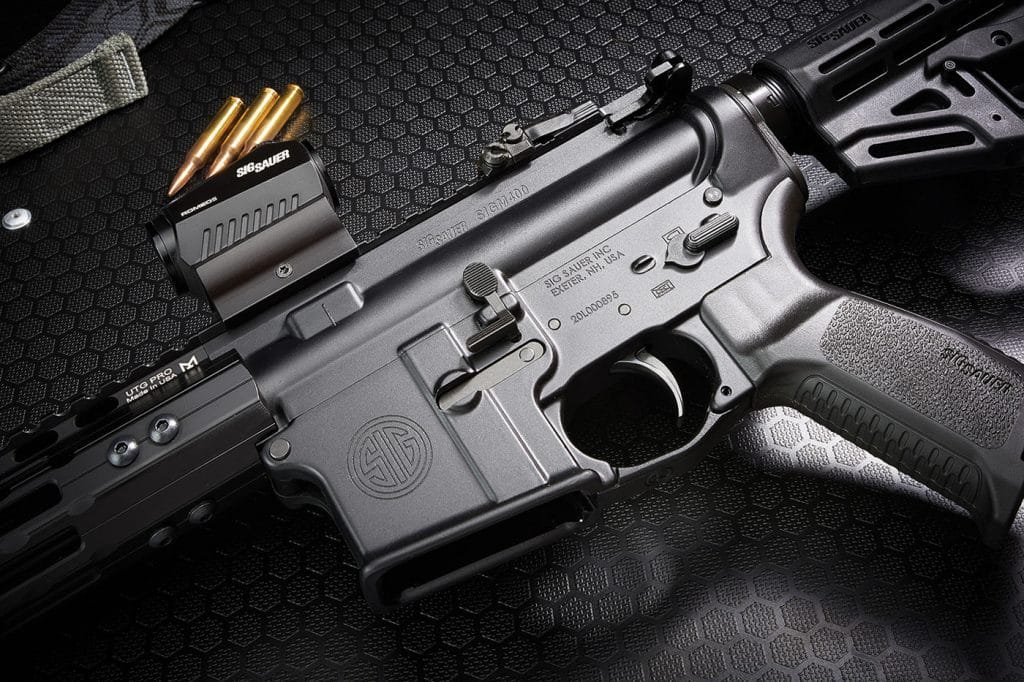 Overall, testing included several drills working in and around various obstacles on the range from different positions. Various magazines were used including BCM, Magpul, Brownells, Lancer and Daniel Defense. All worked flawlessly, inserted easily, and dropped free. Most drills were completed using Prime 55-grain Match Plus and Remington UMC 55-grain FMJ. Over the course of testing there were no failures to extract, eject, or return to battery. The same was true using the heavier bullets for accuracy testing, including a few different 77-grain match loads. I found the Elite to be light, maneuverable and easy to control during transition drills. It facilitated further testing of the Sig Sauer P320 X-5, either from my Raven Concealment holster, or sitting in the front of my plate carrier.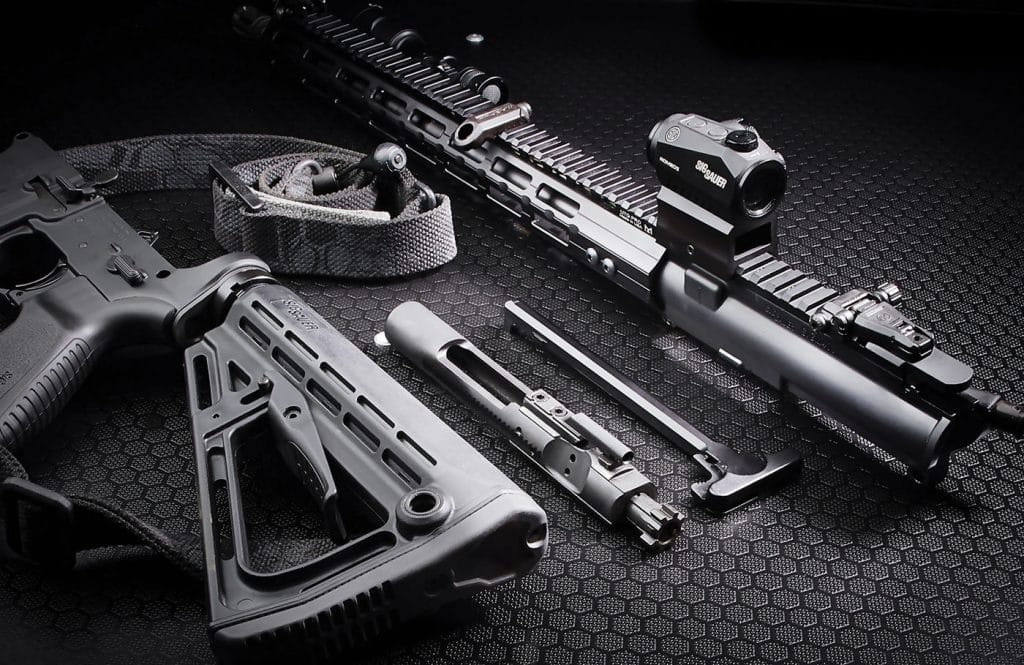 Accuracy was as expected these days, at or around an inch at 100 yards. Using a 1:7 twist barrel facilitates the heavier bullets, and this rifle seemed to like the 62- to 69-grain ammunition the best, although it was no slouch with any of it. Using Federal Gold Medal Match, the best group measured was just under an inch at 100 yards using the hood of my Toyota FJ Cruiser as a rest. Everything else measured in the 1.25" range with only one at 1.5 inches. From a bench or other object never seen outside a square range my guess is it will group tighter, but this is excellent for an AR in this price range.
Red-Dot sights are a mixed blessing for me, at my age the dot is mostly a sparkle, but the Romeo 5 was very clean. The glass is clear and adjustments were easy in the field. Bumping the retail price to $1,359.00 it remains quite affordable.