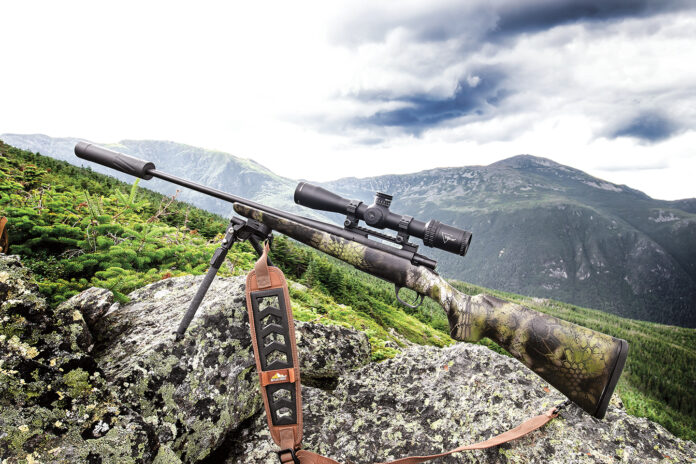 Howa Super Lite Rifle
By Mike Dickerson
Howa's lightest rifle ever is accurate and surprisingly affordable
Light, lighter, lightest. Ever Since Melvin Forbes shocked the hunting world in 1985 with a rifle weighing less than five pounds, rifle makers have strived, with varying degrees of success, to meet the demand for lightweight mountain guns. Most major manufacturers now produce factory rifles weighing about six pounds or so, but those who make a true ultralight rifle weighing less than five pounds belong to a much more exclusive club. Their rifles mostly fall in the custom or semi-custom category, and you'll typically pay a steep price for them.
Howa has now joined that club with its new Super Lite rifle, which is the lightest centerfire rifle Howa has ever made. It weighs just 4 pounds, 7 ounces. That's quite a feat for a production rifle, but Howa has, surprisingly, brought the rifle to market at an affordable price with an MSRP of just $1,399. That's not exactly cheap, but it's far less than you'll pay for many other rifles in this weight class.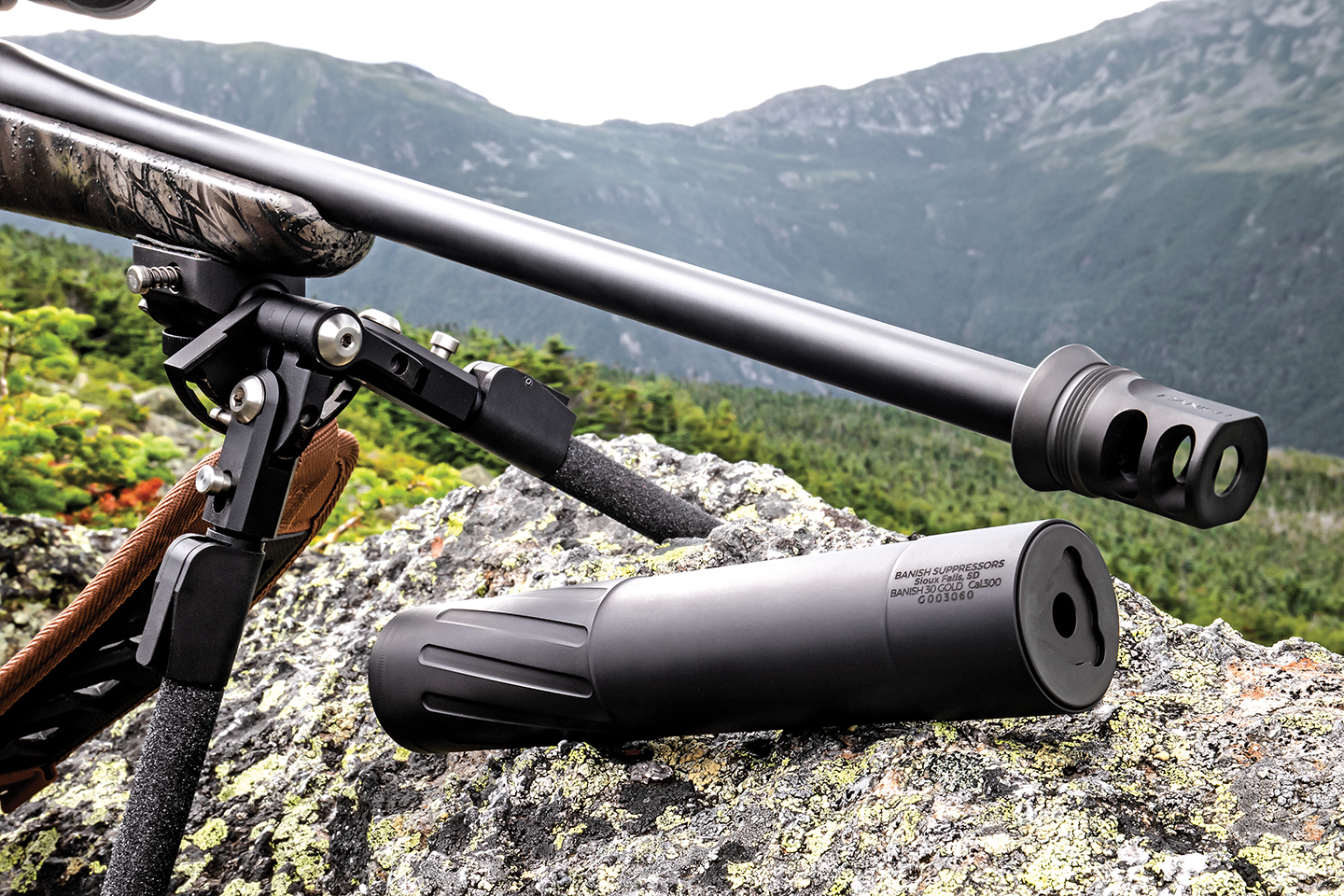 To make this gun, Howa created an entirely new, scaled-down version of its rugged, reliable 1500 action. It's actually a reduced, short-action receiver, sized in between Howa's mini action and the standard 1500 short action. Howa managed to downsize the action, including the bolt, without sacrificing some of the 1500's notable features, such as a three-position safety that allows you to cycle rounds through the action with the safety in the middle, engaged position. In the rearmost position, the bolt is locked down. It's also equipped with a pretty decent two-stage trigger, which is adjustable to a pull weight of about 2 pounds. As it arrived from the factory, the trigger on my test gun broke cleanly and crisply at a weight of 2 lbs., 12 oz., and I left it at that setting for testing.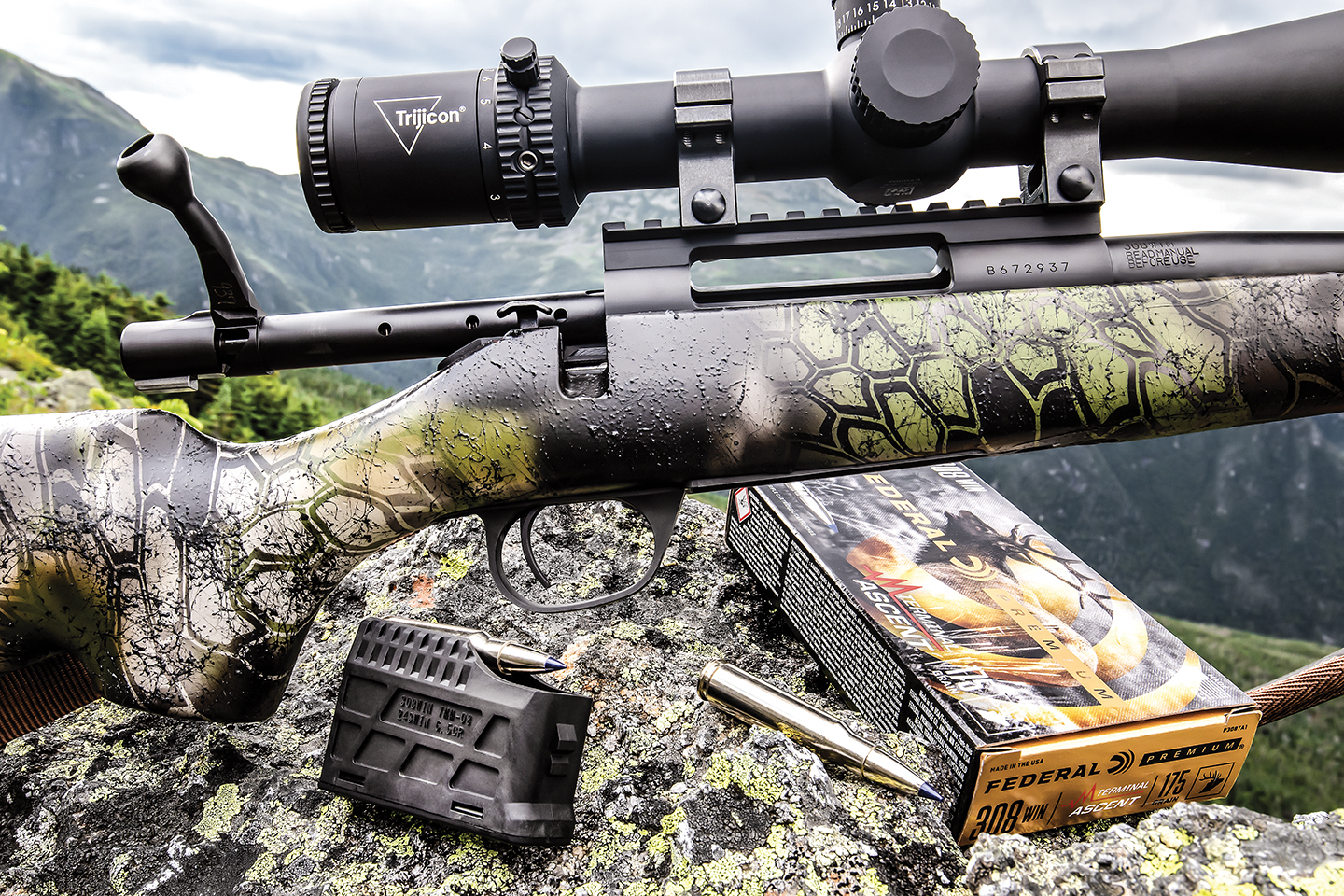 Howa also saved weight in the Super Lite's design by scaling down the barrel. The rifle has a rather slender 20-inch barrel that sacrifices just a little bullet velocity to keep the rifle's weight down. The barrel is threaded (1/2-28 TPI), so you can add a suppressor or muzzle brake if you don't mind adding a little weight to the gun. Personally, I would opt for a muzzle brake to tame recoil a bit more and reduce muzzle jump to allow for faster follow-up shots.
The rifle's hand-laid carbon fiber stock from Stocky's also helps keep weight to a minimum. With clean, classic lines, the stock incorporates an Accublock patented lug bed and is available with attractive Kryptek Altitude or Kryptek Obskura camo pattern finishes. These finishes have a black soft-touch webbing stock coating to help maintain a firm grip on the rifle. The gun comes with a detachable, flush-fitting three-round magazine. In testing, rounds fed smoothly from the magazine, and there were no issues with case extraction or ejection.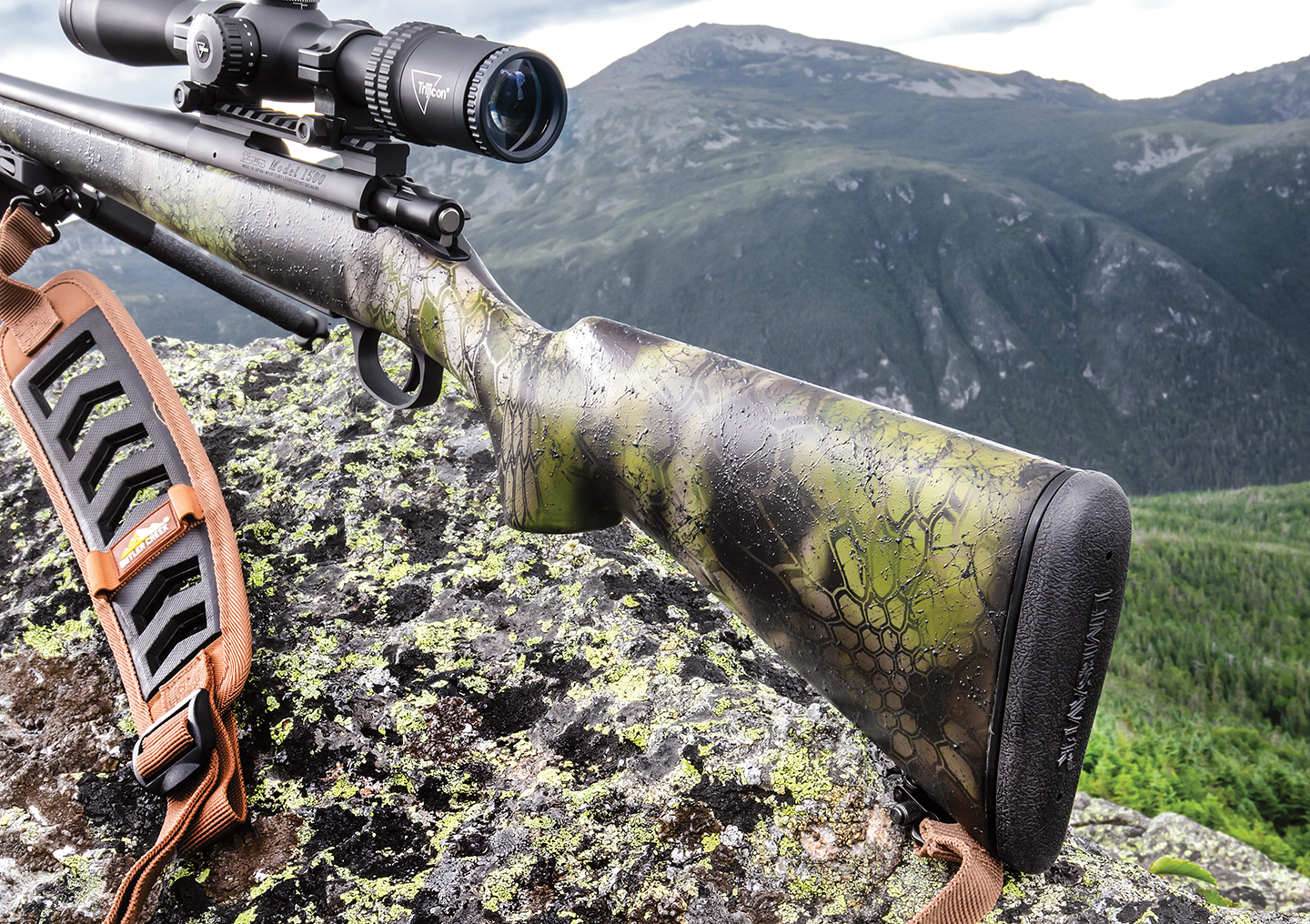 Initial chamberings for the gun are limited to 6.5 Creedmoor and 308 Win., which happen to be two of today's most popular rifle cartridges. The gun sent to me for testing was chambered in 308 Win., so I expected a fair amount of recoil from this featherweight gun. That's often the case with rifles this light, but I found perceived recoil to be quite tolerable and less than I anticipated. That's partly due to the design of the stock and partly due to its Limbsaver recoil pad.
I tested the rifle with a Trijicon Credo 2-10×36 scope, a first focal plane design with a red illuminated Precision Tree reticle. With a weight of 23 ounces, this rugged scope adds a bit more weight to the rifle than some may prefer, but I liked the way the rifle balances in the hands with this scope attached to the gun's pre-installed Picatinny rail.
In testing the rifle with four different factory hunting loads, I expected some velocity loss out of the 20-inch barrel but was pleasantly surprised at how little the chronograph readings differed from factory-stated numbers for the tested loads, indicating that this particular rifle had a somewhat "fast" barrel. Velocity reductions ranged from 83 fps to 119 fps, which isn't enough to make much of a difference in the field.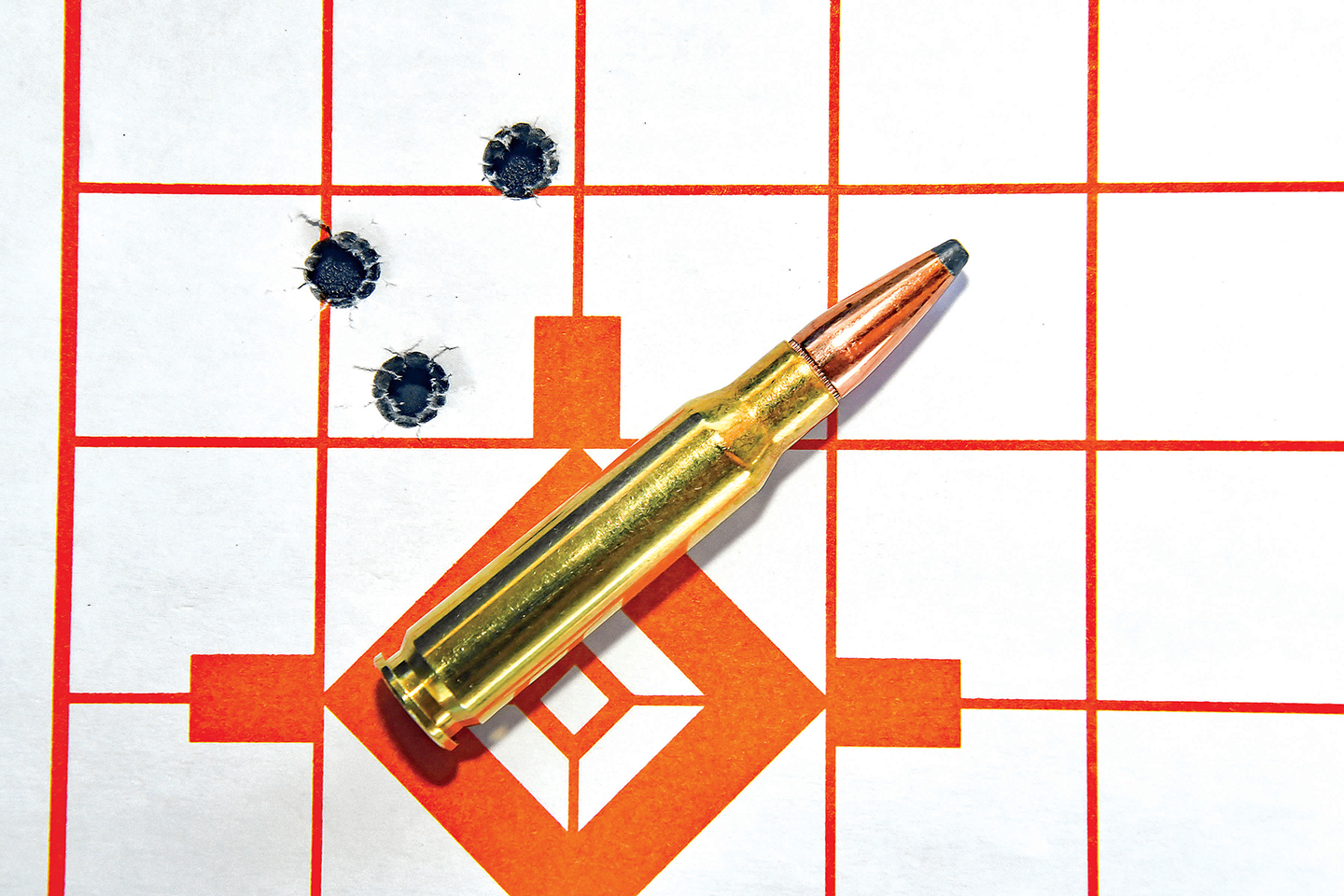 For accuracy testing, I shot only three-shot groups because groups typically open up as slender barrels heat up. As I settled in behind the rifle, I wondered if it would live up to Howa's sub-MOA accuracy guarantee. Rifles this light are inherently more challenging to shoot tiny groups with at the range. Even a stiff breeze can make barrels wobble, and any inconsistencies in shooting technique are magnified. You may not get consistent results allowing very light rifles to recoil freely, so you need to grip the forend when shooting, but that can transmit muscle tremor. I find I get the best results at the range with ultralight rifles by simply resting one hand atop the scope, and that's how I shot the Super Lite.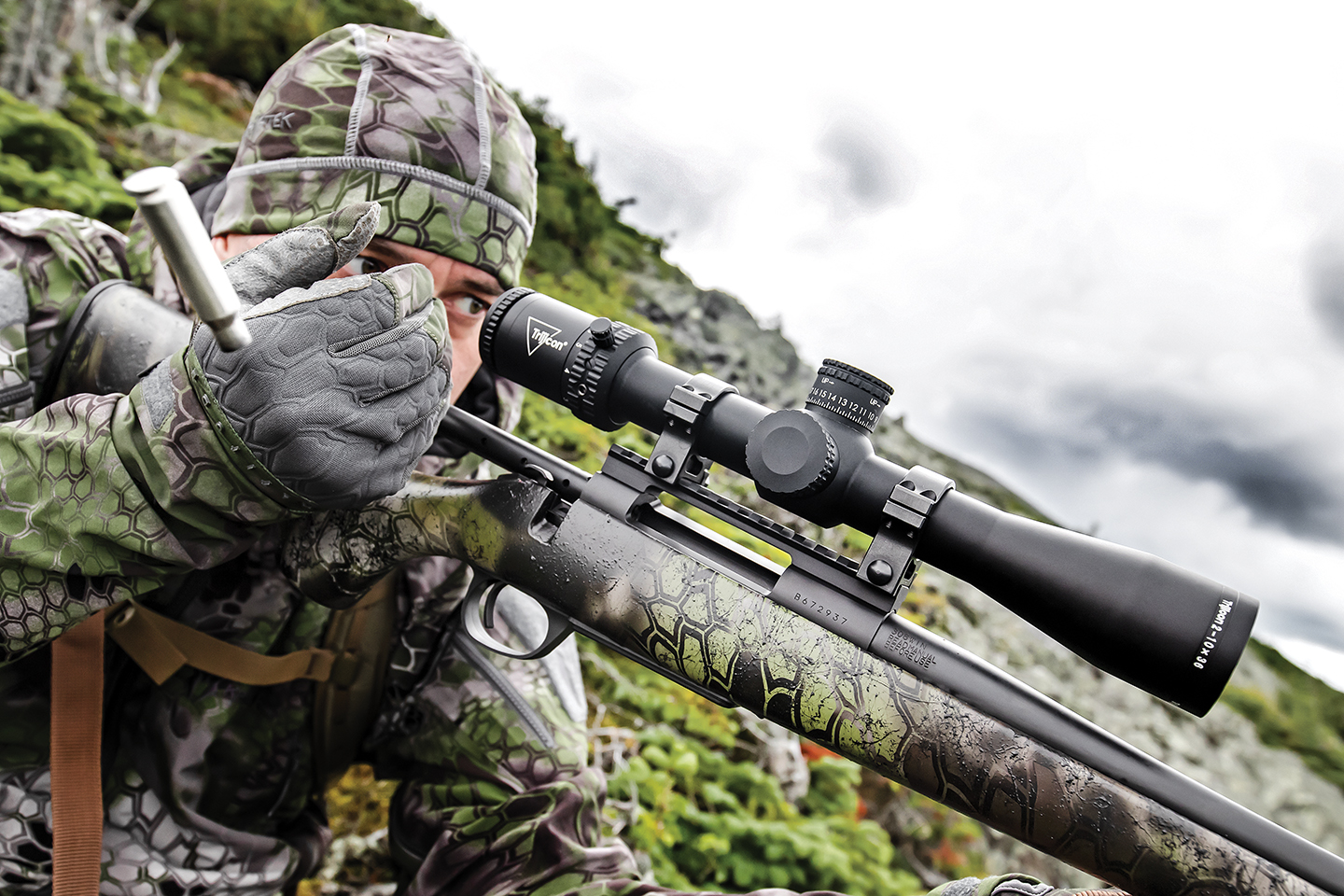 Despite conducting all range testing on a day when I had to cope with a full-value wind blowing 7-14 mph, the rifle did quite well. Using match ammo would have likely produced tighter groups, but this isn't a match rifle, so I tested it with hunting loads only. Winchester's Deer Season XP 150-grain load and Hornady's Superformance 165-grain SST load produced average groups of about an inch and a half, with slightly better best groups. That is perfectly acceptable for most hunting applications. Two other loads fared even better. Hornady's American Whitetail 150-grain Interlock load shot 1.06-inch average groups and a best group of 0.90 inches, while Federal's Power Shok 150-grain Copper load shot a 0.89-inch best group and one-inch average groups. That's very good accuracy for such a light rifle.
If you're looking for an ultralight rifle that won't require you to take out a second mortgage to purchase, take a closer look at the Howa Super Lite. It may be just what you need to make that climb up the mountain a little easier and make the shot when you get there. See one in person at your nearest dealer, or for more information, contact Legacy Sports International; Tel.: (800) 5-LEGACY; Web: www.legacysports.com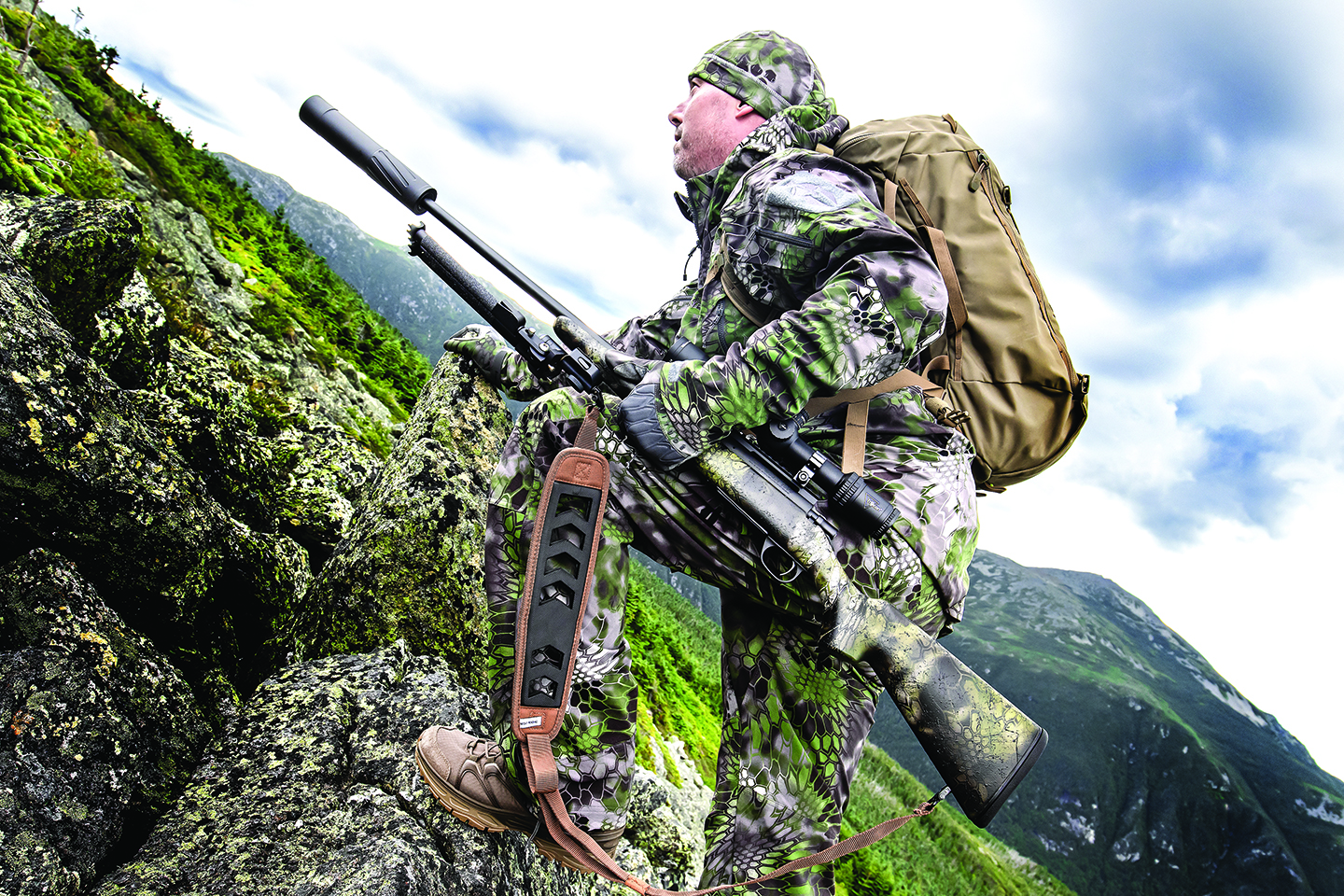 Specifications:
Caliber: 308 Win., as tested
Action Type: Bolt action
Trigger: Adjustable
Rate of twist: 1-10
Barrel: 20-inch slender profile
Finish: Blued steel
Stock: Carbon fiber, Kryptek camo
Magazine/capacity: Detachable, 3+1
Sights: None; Picatinny rail installed
Overall Length: 38.75 inches
Weight: 4 pounds, 7 ounces
MSRP: $1,399