An American-built classic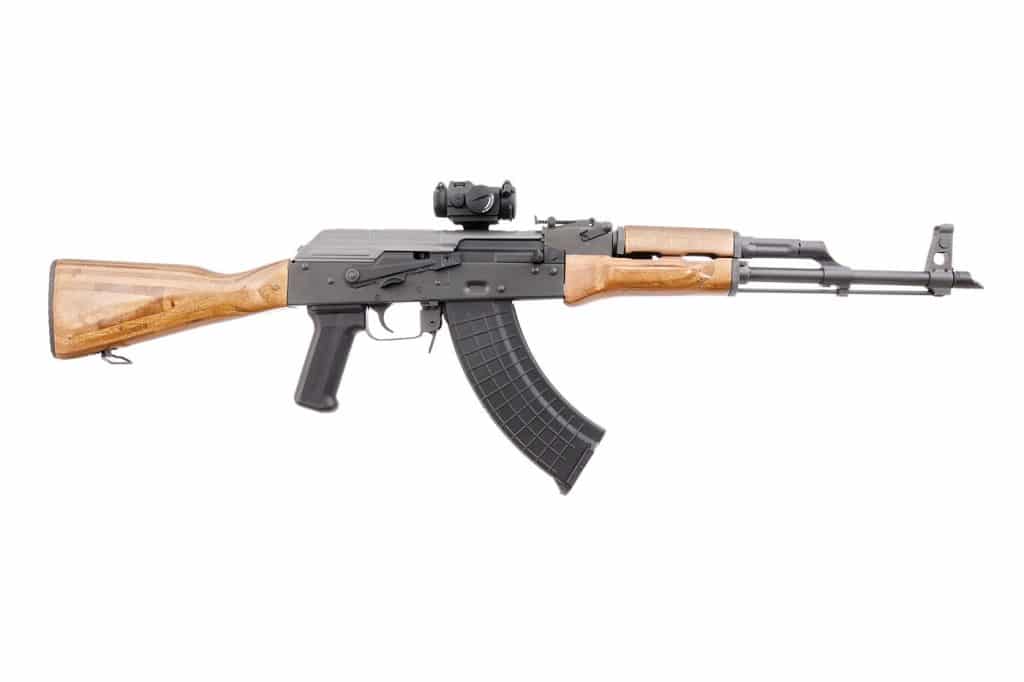 I.O., Inc., a small maker of top-quality AKs and AR-15s situated in Palm Bay, FL, was founded in 1995 by Uli Wiegand, who remains its president. Formerly located in North Carolina, I.O., Inc. was originally an importer of surplus parts from around the world. When federal law dried up the supply of surplus rifles and components, I.O. switched began producing its own U.S.-made AK-47s in 2006. The transition was not without problems.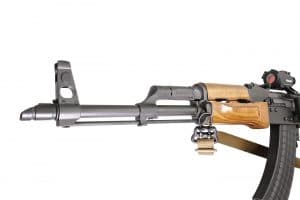 Producing an AK-47 rifle for the U.S. commercial market is much more difficult than one would expect. This seemingly simple gun gave the Russians fits when they first tried to produce it in quantity, and it took them years to get over all the production hurdles and work out all the bugs. I.O., Inc. experienced the same problems with their early AKs, which were plagued by a variety of quality control issues. These problems, coupled with poor customer service, resulted in countless customer complaints to dealers, which were quickly passed on to wholesalers. Orders dried up and I.O. nearly went out of business.
Uli Wiegand listened to what his customers were saying—that the quality of his products and customer service both sucked—and decided to take drastic action. Step 1 was to shut down the North Carolina facility in 2013 and build a state-of-the-art factory in Palm Bay, FL. Step 2 was to scrap all of their old (read "antique") manufacturing equipment and completely retool with new, modern production machinery. Step 3 was to select and train an entire new work force from among the base of former NASA engineers and technician's in the area. New manufacturing and quality control procedures were implemented, and a whole new attitude toward quality and customer satisfaction was adopted company wide.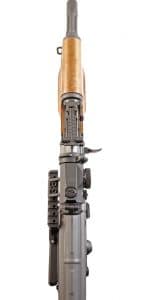 Uli Wiegand agreed with what he was hearing, and took the company in a totally different direction. With their problems behind them, the new I.O.'s managers and engineers went to work using a set of original Polish AK blueprints—widely acknowledged as one of the best AK's produced by any Warsaw Pact country—and engineered a whole new line of 100% U.S.-made AKs. That's what's called leadership.
At the present time, O.I. manufactures three models in the AKM247 Series, three models in their Tactical AK Series, three variants in their M215 AR-15 Series and a limited edition AR-15A1. Additional ARs, AKs and 1911 pistols are in the works.
Our evaluation gun was the AKM247-C ($659.95), a no-frills, Polish Mil-Spec AK with laminated wood furniture and a plastic AKM pistol grip. Chambered in 7.62x39mm, it comes with one I.O.-branded 30-round polymer magazine, while readily accepting all standard AK and RPK magazine's and 75-round drum's. Built on a stamped-steel receiver, the "C" in the rifle's name stands for "Classic", and it looked the part from every angle.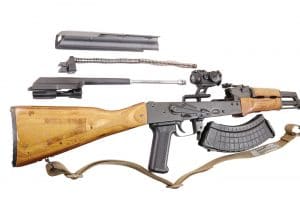 A precision, machined scope-mount rail is mounted on the left side of the receiver to accommodate the optics mount of your choice. We chose the AK-301 front-biased base from RS Regulate (www.rsregulate.com). Machined from 6061-T6 aluminum alloy hard anodized in matte black, the AK-301 includes a Titanium locking system that allows fingertip adjustment, and retains zero when removed and reinstalled. Our chosen optic was an Aimpoint Micro H2, so we also ordered up an RS Regulate AKML top mount. Also machined from 6061-T6 aluminum, it allows complete field stripping of the rifle without removal of the optic. Combined, the base and top mount weigh only four ounces.
The safety lever is right where Ivan would expect to find it on the right side of the receiver, and it includes a notch that serves as a bolt hold-open. Other features include a 16-inch nitrided barrel rifled at a twist rate of 1:10", extended magazine release, elevation adjustable steel rear ramp sight graduated to 1,000 meters, and a windage and  elevation adjustable steel front post sight. Overall length is 36 inches and advertised empty weight is 8 lbs., although it feels much lighter.